Partner
Partner website
Learn More
Partner Privacy Policy
What is Microsoft Exchange Server?
Microsoft Exchange Server provides email, calendaring, contacts, scheduling, and collaboration capabilities. This application runs on Windows Server operating systems for business purposes. Mobile devices, desktop computers, and web-based systems are all able to access the messaging platform with Exchange Server from Microsoft.
How can you use Microsoft Exchange Server?
Take care of your business emails with Microsoft Exchange Server. It's great for handling all company email communication and personal communication. You can use it on multiple devices too. Microsoft Exchange Server can become a great solution for customer support and deal with customer email communication. However, dealing with large numbers of customer emails daily can become a tedious everyday process that doesn't get easier without help.
That's why the Microsoft Exchange Server integration for LiveAgent can become an ideal solution for this problem. When you Combine Microsoft Exchange Server with the LiveAgent ticketing system, you can improve your customer support, enhance your workflow with new functions and solve customer issues with unmatched speed. 
The best part is that it's fully featured to make your workflow smooth. Check out features such as a universal inbox that can handle more than just email, but also live chat, call center, customer portal, and social media like Facebook, Twitter, Instagram, WhatsApp and Viber. Make sure everyone gets active with automated ticket distribution and use departments to transfer tickets to people with the right knowledge.
Keep everything organized by connecting Microsoft Exchange to LiveAgent. A ticketing system such as LiveAgent can help you collect all email communication directly into your dashboard, organize and filter it, and help you do your best work. Check out the full list of ticketing features at this link and see everything it can do.
LiveAgent: Ticketing Software Demo | Live Agent03:21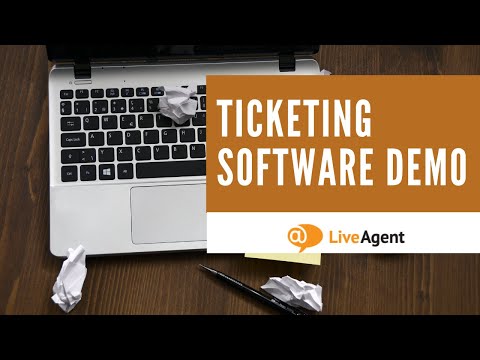 Live Agent
What are the benefits of using Microsoft Exchange Server integration?
Business-class email service
Integration with a fully-featured ticketing system
One of the most well known email solutions in your help desk
Advanced features with LiveAgent integration
Looking to handle more customer emails?
Improve your email conversations via LiveAgent ticketing system. It's fully featured and made to improve your help desk workflow
How to integrate Microsoft Exchange Server with LiveAgent
Microsoft Exchange Server can be easily integrated with LiveAgent either via Forwarding or IMAP/POP3. Follow the guide below to learn how to complete the process and add your email address to LiveAgent. If you need to set up Microsoft Exchange Server first, follow this guide from Microsoft to learn how to do it.
With your Microsoft Exchange Server email ready, open LiveAgent and go to Configuration > Email > Mail Accounts and click on the orange Create button. A list of email providers will open up. Select Other and continue to the next step.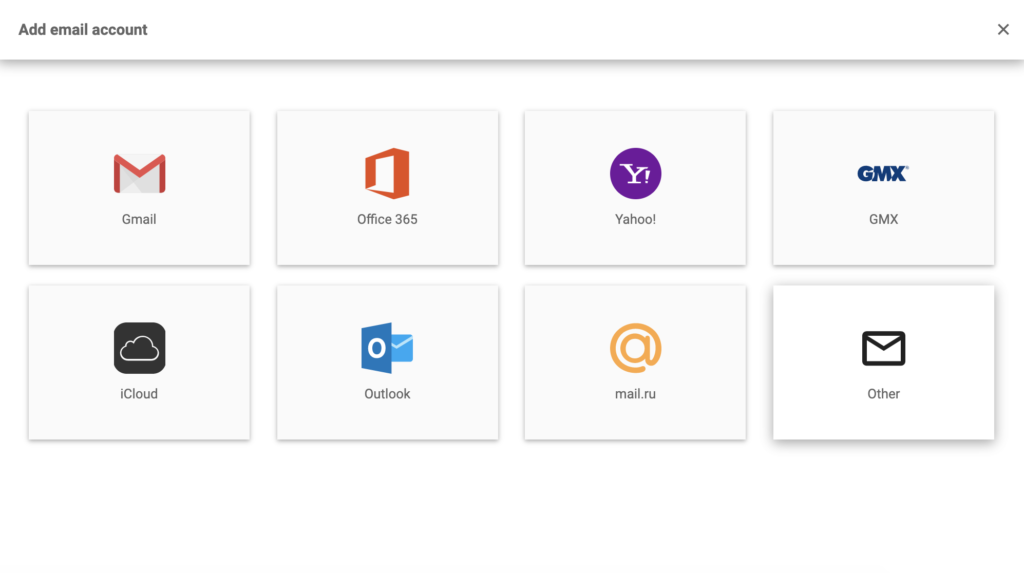 Depending on your preferences, you can select IMAP/POP3 or Forwarding as the method to integrate. Both integration options will be shown to you, starting out with Forwarding. Go to the next step by clicking on Forwarding.

After you chose Forwarding, enter your email address. Then choose Setup SPF record for your Exchange Server domain. You can also check out Microsoft's guide about setting up SPF records if you're not sure how to do it. You need to take this step so that your emails won't be regarded as spam by LiveAgent. Select an appropriate department responsible for receiving emails from this Microsoft Exchange Server account and click on Save.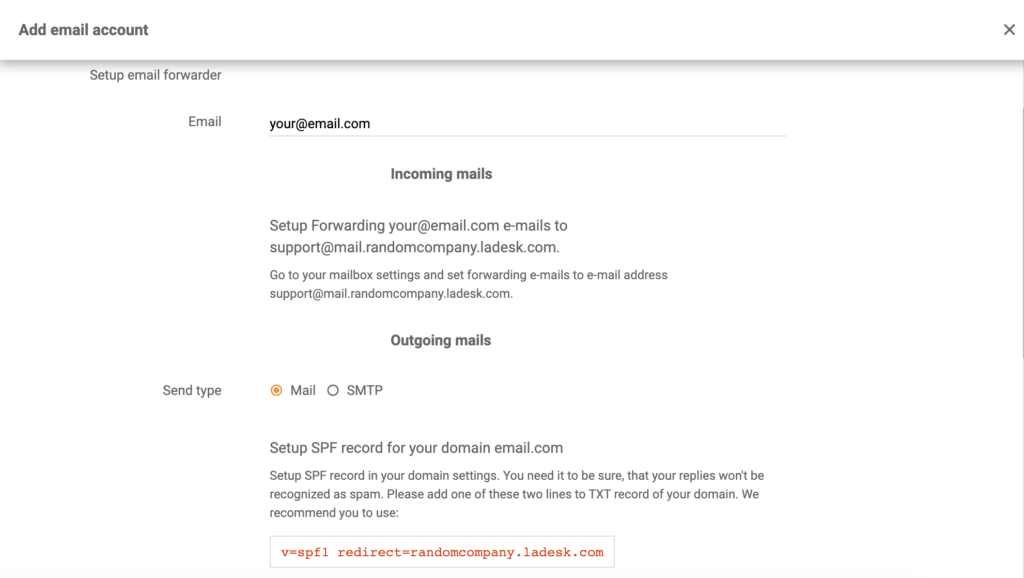 In order to connect your Microsoft Exchange Server email via IMAP/POP3, follow these steps. Instead of clicking on the Forwarding option, select IMAP/POP3. You have to provide your email address, login name, and password. You must provide the server and port information as well as choose the fetch type (POP3 or IMAP). After that, you can Save.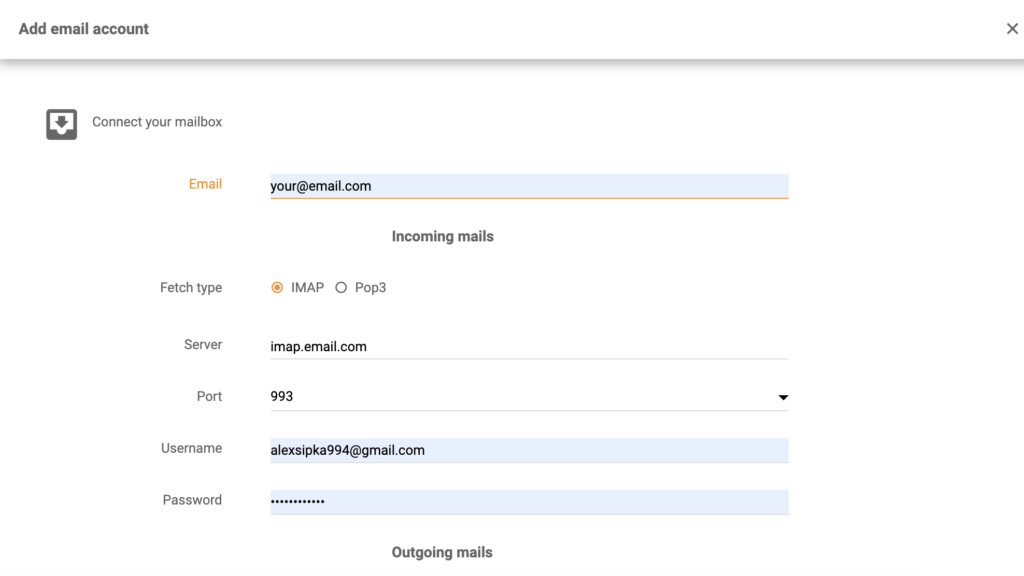 You're done and your Microsoft Exchange Server email address is now connected to the LiveAgent ticketing system. You can start answering customer tickets with a fully-featured solution. 
Looking to learn more about LiveAgent? Have a look at the Tour video below or look through features and integrations to learn more about our solution.
LiveAgent Product Tour | Live Agent02:25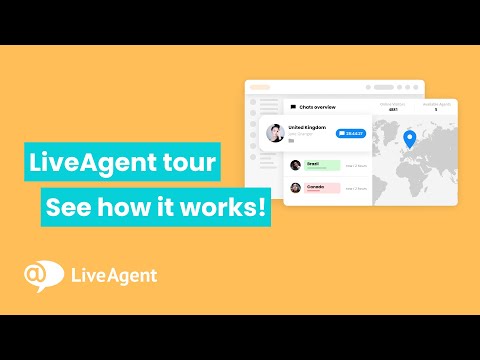 Live Agent
Simplify your email workflow and elevate your customer experience
Take control of your email management with LiveAgent's integration with Microsoft Exchange Server!
Frequently Asked Questions
What is Microsoft Exchange Server?

With Microsoft Exchange Server, users can organize email, calendars, contacts, scheduling, and collaboration. This application runs on Windows Server operating systems. Access to Exchange Server can be obtained through a mobile device, desktop computer, or web browser.

What are benefits of Microsoft Exchange Server integration?

The main benefit is that you will have an amazing email solution connected to your LiveAgent help desk, which supports multiple communication channels, provides support agents with great features and offers plenty of integrations with other software.

How can you use Microsoft Exchange Server?

Connect it to your LiveAgent ticketing system and start providing amazing customer support from a dedicated help desk solution.