Partner
Partner website
Lorem ipsum
What is Scalix?
Scalix serves as an email, group calendar, and collaboration software, called groupware. It runs on Linux under the Scalix Public License. It is accessible by various email clients. It comes with a Scalix email and calendar server, Scalix Web Access internet browser, and many other components. Scalix comes packed in multiple product editions that are suitable for various purposes and jobs. 
How can you use Scalix?
Scalix is suitable for companies that want to cut down on messaging costs, and who want to leverage their Lightweight directory access protocol. Scalix works with any of the LDAPs. Scalix also offers seamless contact directory migration from and to email clients. It's available for computers that run Linux and Mac OS, and it supports all available email clients. It can also be integrated with your LiveAgent help desk. 
LiveAgent help desk can improve your customer support capabilities thanks to a state-of-the-art ticketing system that can handle emails from multiple providers. When it gathers your email communication, it turns it into customer tickets and organizes them so they can be easily solved by customer support agents. Ticketing features help you create a smooth workflow that cuts down your response time and helps you reply to any issues quickly. 
There are plenty of help desk features that can help with customer support. Organizing is easy thanks to filtering and SPAM protection, while agent collision detection makes sure each ticket gets assigned to an available person. Predefined answers and canned messages provide relief when answering commonly asked questions. If you're feeling overwhelmed, you can split complicated tickets, or transfer them to different departments that specialize in specific issues.
If you feel like you want to handle more, LiveAgent lets you connect with other email accounts or other communication channels. Place one of the fastest live chat widgets on your website to offer a fast communication option for your customers. Set up a digital call center and handle calls from your computer. Set up a customer portal and a knowledge base filled with useful articles and how-tos. If you want to get more social, connect Facebook, Instagram, Twitter, WhatsApp and Viber and handle social media from LiveAgent. 
What are the benefits of Scalix?
LiveAgent: Ticketing Software Demo | Live Agent03:21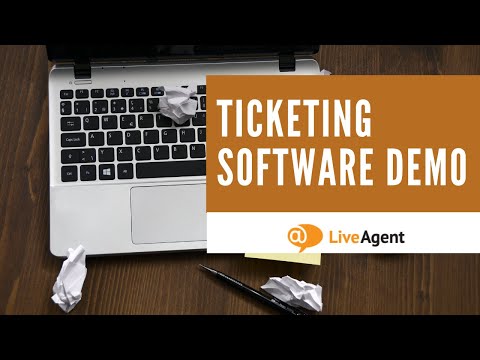 Live Agent
Works with LDAP directories
Saves resources
Group calendaring capabilities
Administration console
Black list management
Handle customer communication with LiveAgent
Start your free trial today and see what it's like to handle emails with a dedicated help desk solution
How to integrate Scalix with LiveAgent
LiveAgent can connect with Scalix email via IMAP/POP3. This option is available in Configuration options in LiveAgent and takes just a few minutes to complete. Follow the step-by-step guide below to learn how to complete the integration process.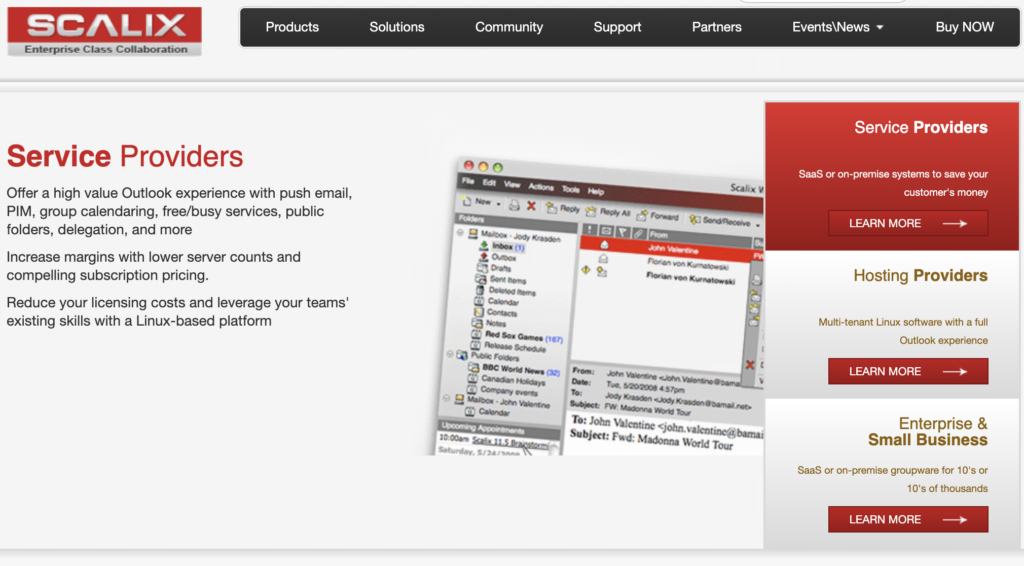 You need to have Scalix set up and running first to complete the integration. If you don't have it yet, head over to their website and download a pack that is suitable for your business. You can also opt for the free community edition. If you need help with the installation, you can find the installation guide here. Once you have everything set up and running, continue with the next steps.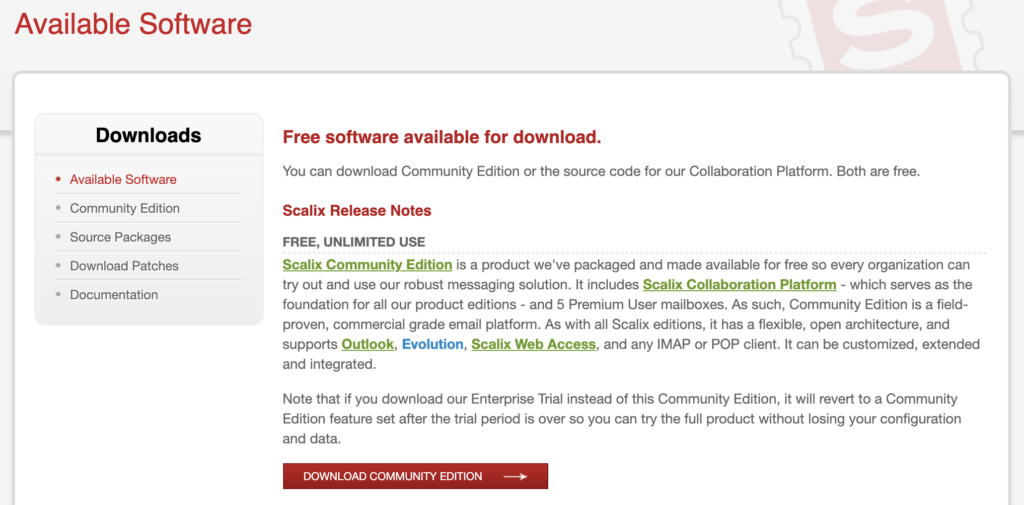 Go to the Configuration > Email > Mail Accounts page in your LiveAgent account (start a free trial if you don't have one) and click on the orange Create button at the top of the section. Select Other at the bottom right corner from the list of email providers. Then select IMAP/POP3 from the two options for integration.

In order to retrieve tickets, Scalix must be linked to LiveAgent. You must fill out this section with your Scalix account information. Enter your login information, email address, and other required info. Select the fetch type and enter the details of the server and port. Save the settings when you're finished.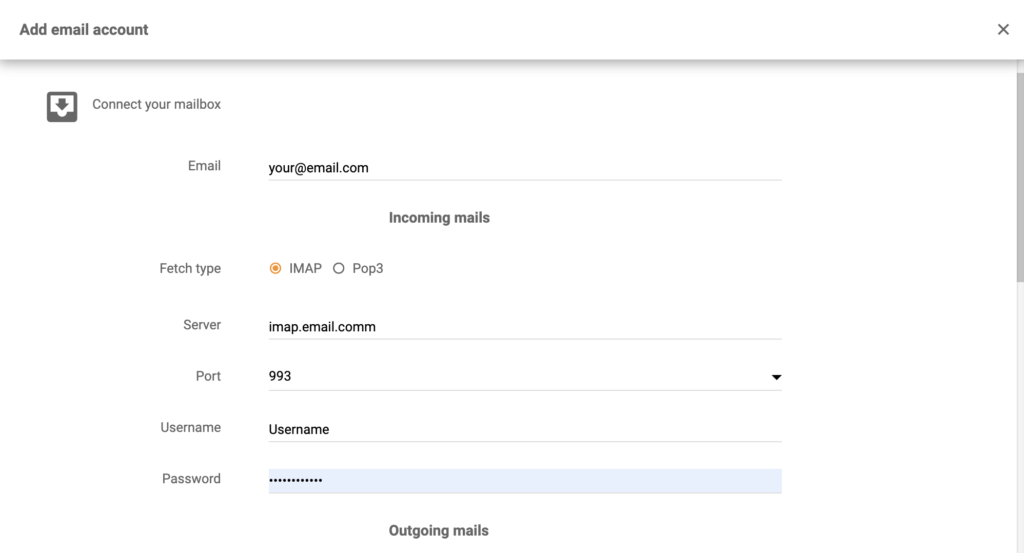 Your customers can now rely on fast, reliable customer service whenever they need it. Our Academy page has more information about providing amazing customer support, so make sure to visit it if you want to learn more. You can also explore LiveAgent functions and features by watching the video below or browsing through our website.
LiveAgent Product Tour | Live Agent02:25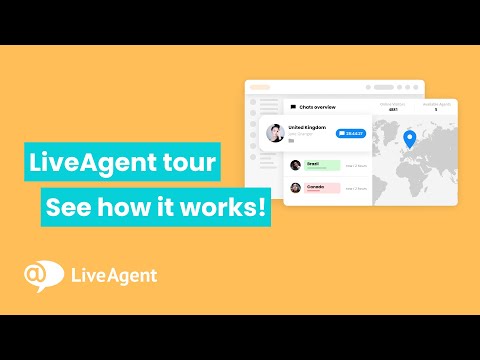 Live Agent
Looking for a reliable and efficient way to manage your Scalix email?
With LiveAgent's Scalix integration, you can view and respond to all of your Scalix emails directly within the LiveAgent dashboard, without having to switch back and forth between different platforms.
Frequently

asked questions
What is Scalix?
Scalix is a groupware application that provides group email, group calendars, and collaboration tools. Scalix Web Access browser, Scalix email and calendar server, and many other components are included. There are multiple versions of Scalix available to suit different needs and jobs. This solution runs under the Scalix Public License on Linux. It can be accessed by a variety of email clients. 
How can you use Scalix?
Scalix can be used by companies who wish to reduce their messaging costs. Scalix works with any of the LDAPs. Additionally, Scalix offers seamless contact directory migration to and from email clients. All email clients are supported on computers running Linux or Mac OS. Connecting it with the LiveAgent help desk can increase your customer support capabilities.
What are the benefits of Scalix integration?
The benefits are: works with LDAP directories, saves resources, group calendaring capabilities, administration console, black list management.
How to integrate Scalix with LiveAgent?
Open LiveAgent and go to Configuration > Email > Mail Accounts. Click on Create > Other > IMAP/POP3. Provide your MeTA1 details and Save.
How to archive emails from Scalix? 
Click on Archive Email in MailStore. Create Profile > Email Servers > IMAP/POP3 > Other Server. Select Single Mailbox and click OK. Fill out Email Address, Host, Access via, User Name and Password. Customize the list of folders for archiving and deletion rules. Name your archiving profile and click Finish.