Partner
Partner website
Partner Privacy Policy
What is Kopano?
Kopano ONE is a self-hosted email and calendaring solution designed for small businesses. The company also offers Kopano groupware and videoconferencing software separately. Kopano aims to be an email server solution with easy access and management for everyone who needs it. It comes as a web app, a desktop app, and there are also iOS and Android apps available. Kopano offers three fair price plans suitable for businesses of any size, so you can pick one without overpaying for a number of users.
How can you use Kopano?
Kopano aims to be an easy-to-use email server solution so it's suitable for companies that desire intuitive design and simplicity. It's also very handy with its calendaring, notes, tasks, and contacts in one groupware solution. Furthermore, the Kopano apps are available for iOS and Android, as well as a web app that is accessible from any device via a browser. Kopano also supports integrations, which can prove useful. You can also integrate your Kopano email addresses with the LiveAgent ticketing system and enhance your help desk capabilities with a dedicated help desk solution.
LiveAgent's ticketing system supports multiple email accounts and various providers of email service. Additionally, the software gives you the ability to organize your email correspondence and make sure any customer issues are ready to be solved. The moment a customer agent receives an inquiry from the customer, the query is converted into a ticket. The tickets are accessible through the universal inbox that stores all communication from any channel.
Ensure that all tickets are redirected to the right support agent with the help of features such as departments and automated ticket distribution. Alternatively, you can use tags to group topics, or set your own business hours to make sure customers know when you'll be online to answer their questions. These are just some of the many LiveAgent features that help to ensure a hassle-free experience.
The customer help desk is not only enhanced with email, you can also integrate a call center, live chat widget, extensive knowledge base, and social media accounts, such as Facebook, Twitter, Instagram, WhatsApp and Viber. Check out the complete set of LiveAgent features you can use to provide awesome customer support.
LiveAgent: Ticketing Software Demo | Live Agent03:21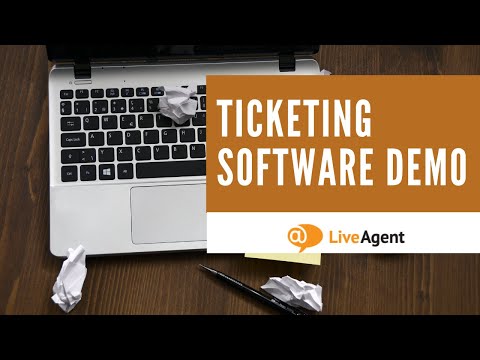 Live Agent
What are the benefits of Kopano?
Cost-efficient email server
Groupware capabilities
Secure and simple to use
Integration support
Provide awesome email support
Add your email to a dedicated ticketing system and show your customers a great support experience
How to integrate Kopano with LiveAgent
Kopano can be integrated easily with LiveAgent. All of this can be done using LiveAgent Configuration, and no third-party services are required. You can complete the process in just a short while by following the steps described below.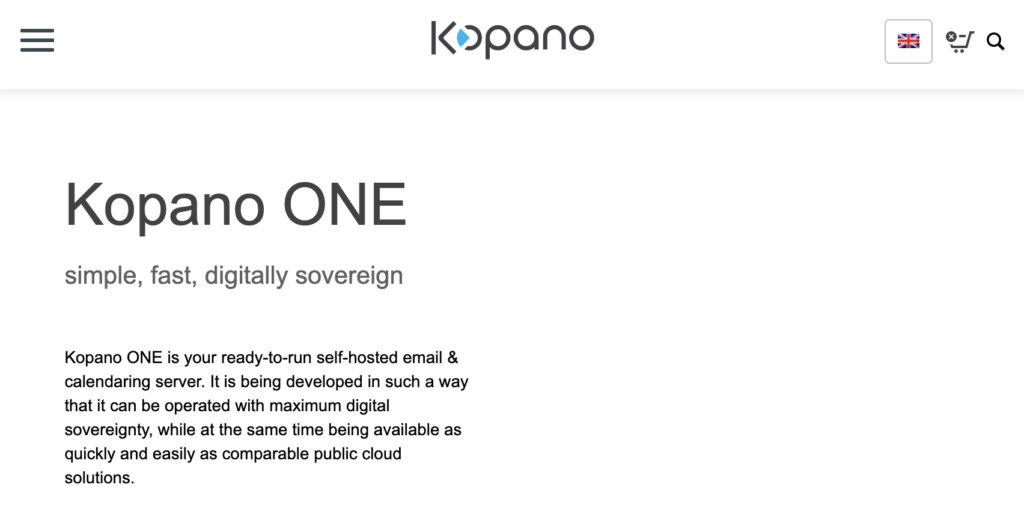 Do you need to set up Kopano first? Get it from the Kopano site by clicking here. You can pick from three paid plans or first test the software with a demo. Once you've set up your Kopano email server and got your email, proceed to the next step.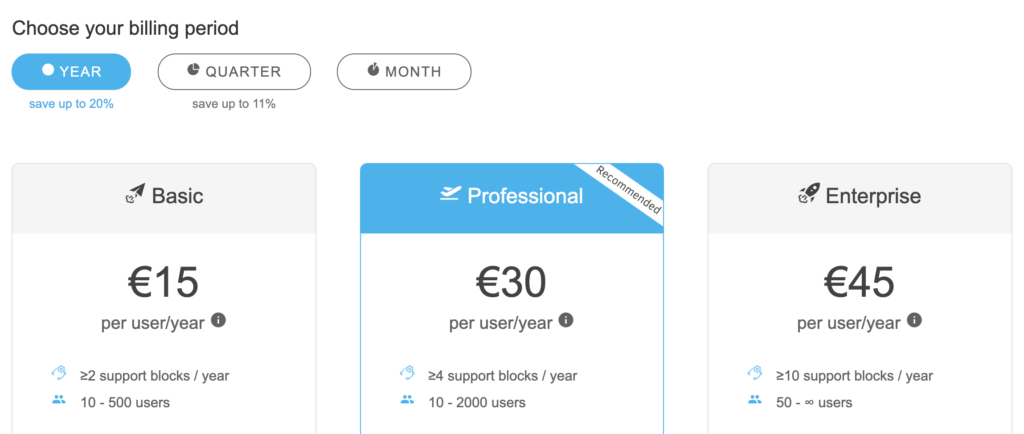 When you have installed and configured Kopano, you need to log into your LiveAgent account (start your free trial to get started) and go to Configuration > Email > Mail Accounts. You will need to click on the orange Create button and then choose Other. In the next window, select IMAP/POP3 from the two options.

Your only remaining step is to connect your Kopano mailbox to LiveAgent. This section requires your Kopano credentials. Please enter your username and password, as well as your email address and other information. Choose a fetch type and provide server and port information. Take a look at the other options, like the department that will be handling customer tickets sent to this email address. Once you have everything set up to your liking, click Save and you're done.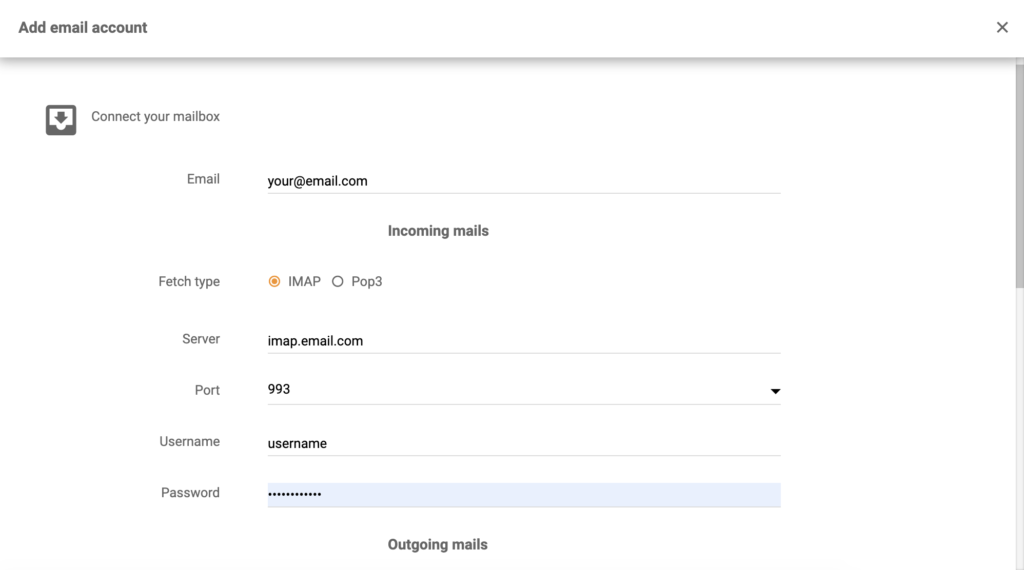 The integration is finished and your Kopano email will now connect with the LiveAgent ticketing system, and fetch your email communication. Make sure to browse our Academy to learn about topics regarding customer support, or watch the video below to see what else LiveAgent can do. 
LiveAgent Product Tour | Live Agent02:25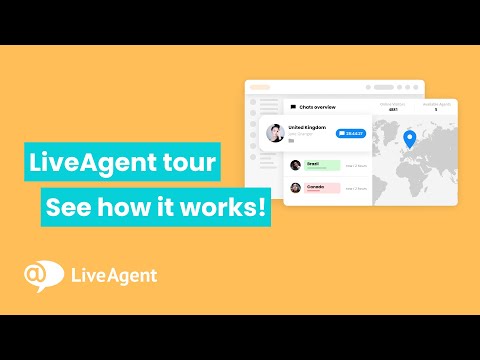 Live Agent
Ready to streamline your customer support with LiveAgent and Kopano?
Sign up for LiveAgent today and start connecting your team's email, chat, social media, and more in one powerful platform.
Frequently asked questions
What is Kopano?

The Kopano ONE email and a calendaring solution is self-hosted and designed for small businesses. Videoconferencing software is also available separately. Kopano is designed to provide an affordable email server solution that is easy to manage and accessible to everyone. You can download it as a web app, a desktop app, and an iOS or Android app.

How can you use Kopano?

In order to meet the needs of companies that value simplicity and intuitive design, Kopano offers an easy-to-use email server solution. Furthermore, it is very helpful since it is a groupware solution that includes calendaring, notes, tasks, and contacts. Additionally, Kopano apps are available for iOS and Android, as well as a web application that can be accessed by any device. Kopano can also integrate with other third-party applications. The Kopano email addresses can also be integrated with the LiveAgent ticketing system and can be used as help desks if you have a dedicated help desk solution.

What are benefits of Kopano integration?

The benefits are: cost-efficient email server, Groupware capabilities, secure and simple to use, integration support.

How to integrate Kopano with LiveAgent?

Open LiveAgent and go to Configuration > Email > Mail Accounts. Click on Create > Other > IMAP/POP. Provide your MailServer details and Save.