Partner
Partner website
Partner Privacy Policy
To place LiveAgent's live chat button on your CoreCommerce site, please follow the step-by-step integration guide below or simply watch the provided video.
How to add live chat to CoreCommerce store | www.liveagent.com | Live Agent00:34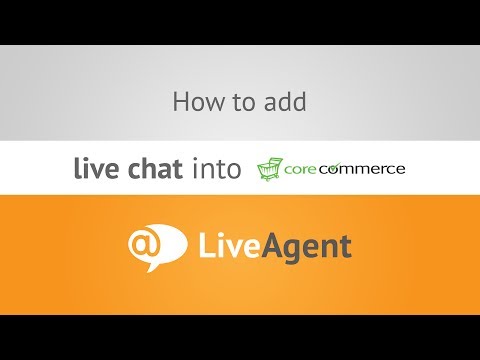 Live Agent
The first step is to create and customize a new chat button in your LiveAgent panel. Copy it's HTML code (Ctrl+C) to clipboard.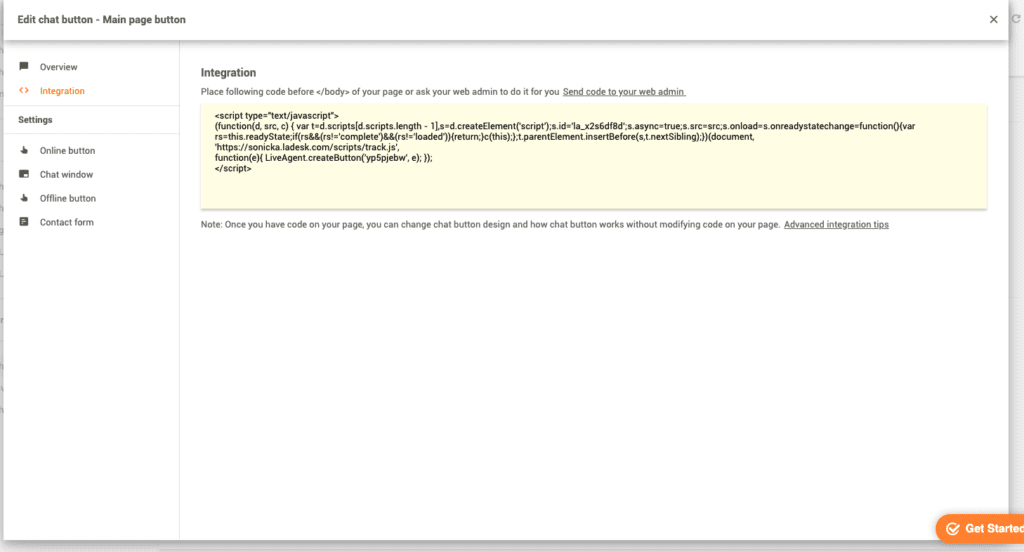 Go to your CoreCommerce store manager and choose Design > Advanced options >  Edit HTML/CSS > footer.html > paste the chat button code (Ctrl + V) right above the </body> line > hit PUBLISH !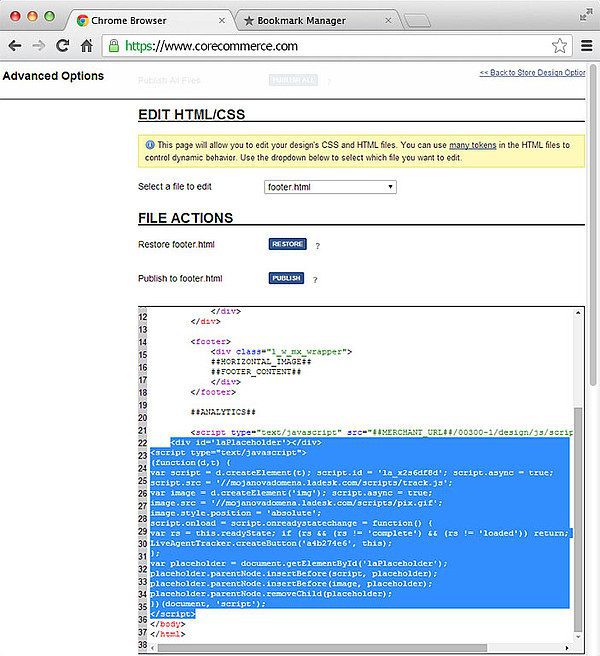 Go to your store webpage, refresh it and your chat button is ready.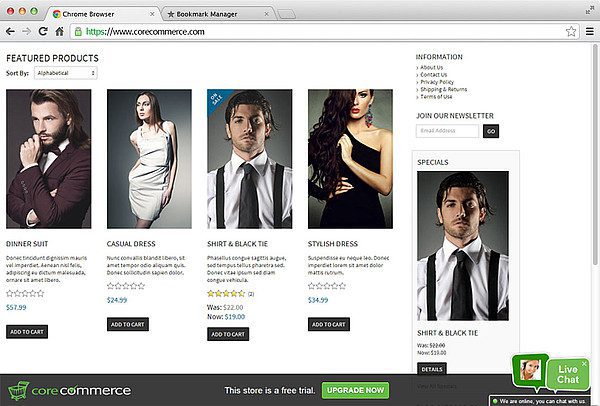 Why CoreCommerce ?
Create your e-commerce store with our all-in-one hosted shopping cart! No transaction fees, simple setup, and access to hundreds of features, no matter what plan you choose. Visit CoreCommerce website for more information.
How can you use it?
LiveAgent's CoreCommerce integration enables you to place a live chat button on your CoreCommerce store.
Frequently Asked Questions
What is CoreCommerce?

CoreCommerce is a SaaS eCommerce platform since 2001, providing customizable and personalized support/service.  

How can you integrate CoreCommerce with LiveAgent?

Create a live chat button and copy the HTML code from LiveAgent > navigate to your Corecommerce e-commerce manager > click on Design> Advanced Options > Edit HTML > Paste > Publish.