What is upselling?
Upselling is a sales technique that persuades the customer to buy upgraded, premium, or otherwise more expensive versions of your products or services.
Additionally, upselling can be defined in terms of human resources. It can help consumers address their common problems on a single platform. For instance, a customer faces an issue with their current package. You offer them an upgraded package that altogether eliminates their concerns.
Upselling is often a misunderstood sales strategy. Many people may think that pushing premium products is a gimmick put on by greedy businesses. However, offering customers improved versions of their favorite products and providing additional items to their current plans is a way to increase customer satisfaction and provide a better overall customer experience.
Why upselling?
Upselling is a great strategy for both small and large businesses. It's a way for businesses to increase satisfaction, customer loyalty, and retention without the need to acquire new clients. Sales representatives with a good upsell strategy can keep customers loyal to the business for a long time without additional costs.
Moreover, upselling serves as a way to always have a happy customer base. It can quickly resolve any issues that could otherwise result in customer churn.
What are the benefits of upselling?
As mentioned before, this sales tactic may invoke negative feelings in some, however, when done right, it can do wonders for both your business and customers.
Let's look at some of the benefits upselling can bring to your business.
Increases customer loyalty – Upselling allows businesses to provide more options for clients to enjoy their products. On top of that, it creates more options for sales reps to stay in touch with clients which helps in building trust and connecting with your customers.
Higher customer lifetime value – With upselling, the contribution a customer makes to your business over their lifetime is significantly higher. With upselling, it's also easy to turn casual shoppers into profitable clients.
Increases ROI – Everyone knows that acquiring new customers is more costly than keeping existing ones. Upselling is a great method to keep your customers engaged and coming back without breaking the bank.
Boosts company revenue – Sales equals revenue. It's as simple as that. And if you manage to sell premium products or persuade a customer to buy an extended warranty it's a good idea to add upselling techniques to your marketing arsenal.
Convenience – Upsold products are not only convenient for businesses but also for customers. They don't have to go out of their way to do the research, contact a vendor, set up an account, and so on. Their existing sales rep reaches out to them to discuss the deal with them. Upselling provides convenience and flexibility for both parties simultaneously.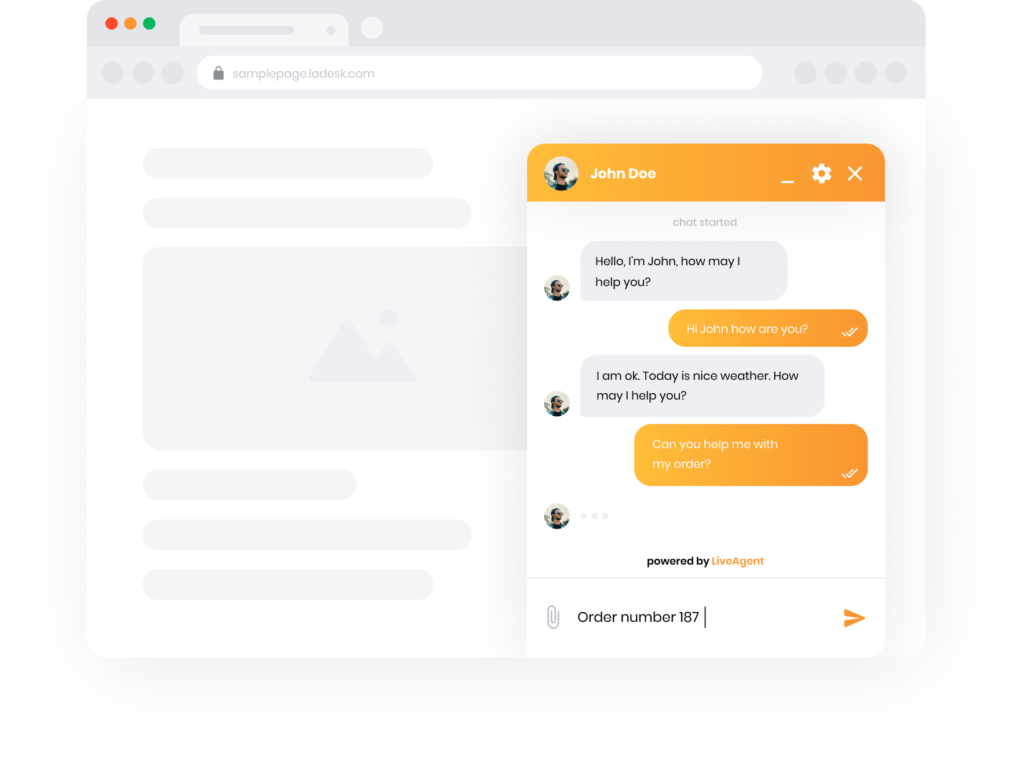 Upselling best practices
Many salespeople can tell you that successful upselling is not easy to accomplish. However, there are some practices you can use to help you with your upselling efforts.
Build trust with your customer base – Customer relationships are all about trust. Knowing your customers, their needs, and their pain points will help you recommend products they can use and enjoy. Talk to your clients as much as possible to gain their trust and get to know them on a deeper level.
Track the customer journey – Make sure to understand the client's customer journey with all the critical touchpoints. This will allow you to swoop in just at the right moment to upsell to them.
Be a consultant first – Don't try to make a sale at all costs. Talk to your customers not as a salesperson, but rather as a consultant looking to help them solve their problems. This way you will not come off as pushy and too eager to get their money.
Offer incentives – Offer free delivery, discount codes, and other incentives with the products you're trying to upsell.
Create a sense of urgency – If customers feel a sense of urgency, they are more likely to buy without much hesitation. Therefore, give them time-limited offers and update them in real time.
Offer bundles – Everyone likes a good bundle. Group your products or services and upsell them as a convenient bundle.
Be proactive – When it comes to upselling, you have to be the one to lead the process. Anticipate the issues your customers might have and reach out to them.
Provide the best customer service possible – Use all the tools at your disposal to keep your customers satisfied. There are many reasons customers may be sour on a business, and bad customer service is among the most common ones. Use reliable help desk software to never miss any customer query and provide the best customer service you can. You'll be surprised how much it helps with your upselling efforts.
Upselling examples
Let's look at some real-world examples of implementing upselling techniques.
Seasonal offers
A clothing retailer puts up banners with a seasonal collection on their website and arranges it in the store so that customers can see it from the get-go. On top of that, they can also add discount coupons and promo codes to certain seasonal items so customers have more incentive to purchase them.
Package deals
This upselling technique is a great way to nudge customers online to purchase more products while remaining helpful. You can create convenient package deals that are more expensive, however, they provide added value to the customer. On top of that, you can offer packages only for a limited time, so customers feel a sense of urgency.
Improve your sales communication
LiveAgent is not just a fully-featured help desk software, it's use cases go far beyond that. Take advantage of LiveAgent's communication capabilities and improve your sales.
Upselling more expensive products
A customer is looking for an affordable help desk solution, so they contact a business's sales team. Instead of settling for a free option, the sales representative suggests a paid package with unlimited tickets, customization options, API, and automations. Although the customer has to pay a bit more, it is still a great deal and has many features that will help them in the long run.
Frequently

asked questions
What is the definition of upselling?
Upselling is a sales technique that prompts the customer to opt for additional products and premium plans rather than basic packages. This not only generates more revenue for the company but also helps build customer relationships and loyalty.
What are the basics of upselling?
Upselling shouldn't be just a ploy to get more customers' money. To successfully upsell, listen to your customer base and anticipate their needs. Upselling goes hand in hand with customer experience. For example, you can set up a simplified checkout process or product recommendations both for upselling, and making the user experience more convenient and enjoyable.
Upselling vs. cross-selling?
Upselling is a practice in which a company tries to motivate customers to buy a higher-end product. Cross-selling, on the other hand, is a similar technique where the seller suggests buying different additional items.
Expert note
Upselling is a technique that can increase customer satisfaction and loyalty while generating more revenue for the business. It should be used to identify and meet the needs of customers.

Andrej Saxon
Sales manager