Who are live chat agents?
Live chat agents are employees that answer customer questions and queries through live chat. Live Chat is a function of help desk software. It is used in a lot of businesses to provide real-time answers to customer inquiries.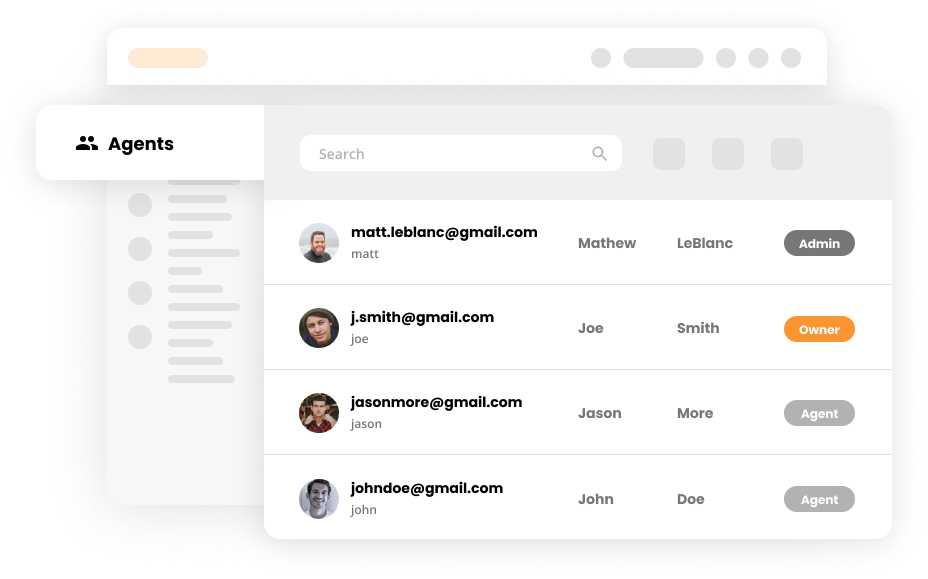 If you would like to learn more about how to improve your live chat support and customer satisfaction, read LiveAgent – Help desk software.
What skills do they need to possess?
Agents have to be efficient with computers, be quick to respond, and have to have knowledge of any computer software used by your business, as well as your company's products or services. Agents should strive to be helpful, communicate professionally, and close live chat sessions with customers politely.
In addition to all the above-mentioned skills, agents have to be able to multitask. Answering customer queries via live chat requires customer representatives to answer the customer promptly while looking up further information about the customer. Therefore, they can quickly research the customer's issue, and then present a solution in a timely manner.
How quickly do live chat agents have to respond to customers?
An agent is expected to respond to customer queries in under three minutes after they become an assignee to that ticket. However, the expected response time varies from industry to industry. Therefore, it's important to look up industry benchmarks when setting response time expectations for your agents. You can set the response time in customer service software, such as LiveAgent.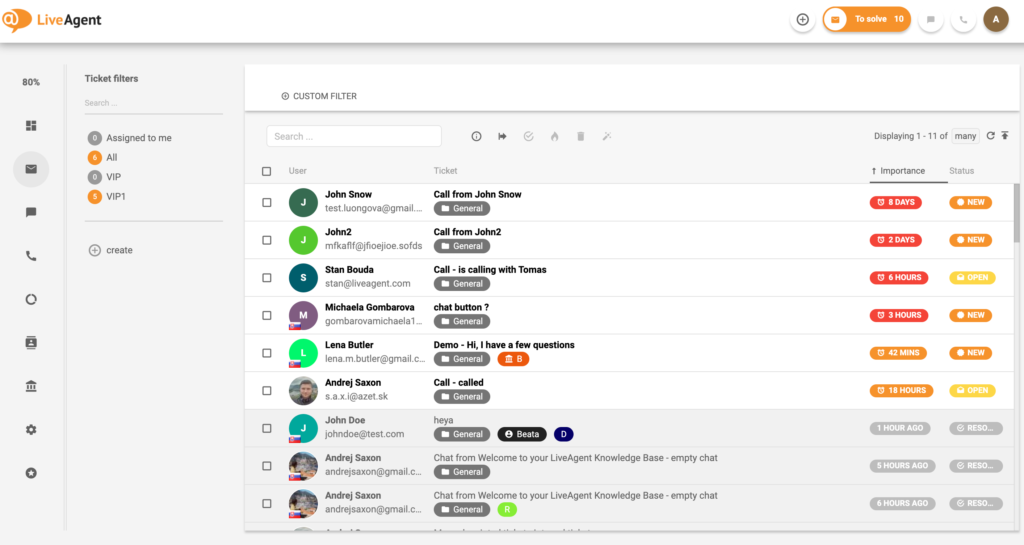 If you would like to learn more, read LiveAgent – customer service software.
Bonus Tips to Improve Live Chat agents' efficiency
Live chat agents are usually responding to customer inquiries from other channels too. Such as social media or email. Here are some tips to improve their daily workflow to increase their productivity.
1. Typing test for Live Chat Agents
Live chat typing test is a great tool to test how effective is your customer service/support team. LiveAgent provides this test for free. As a result, you can improve your live chat agents' skills as well as CX. Here is a free live chat typing test.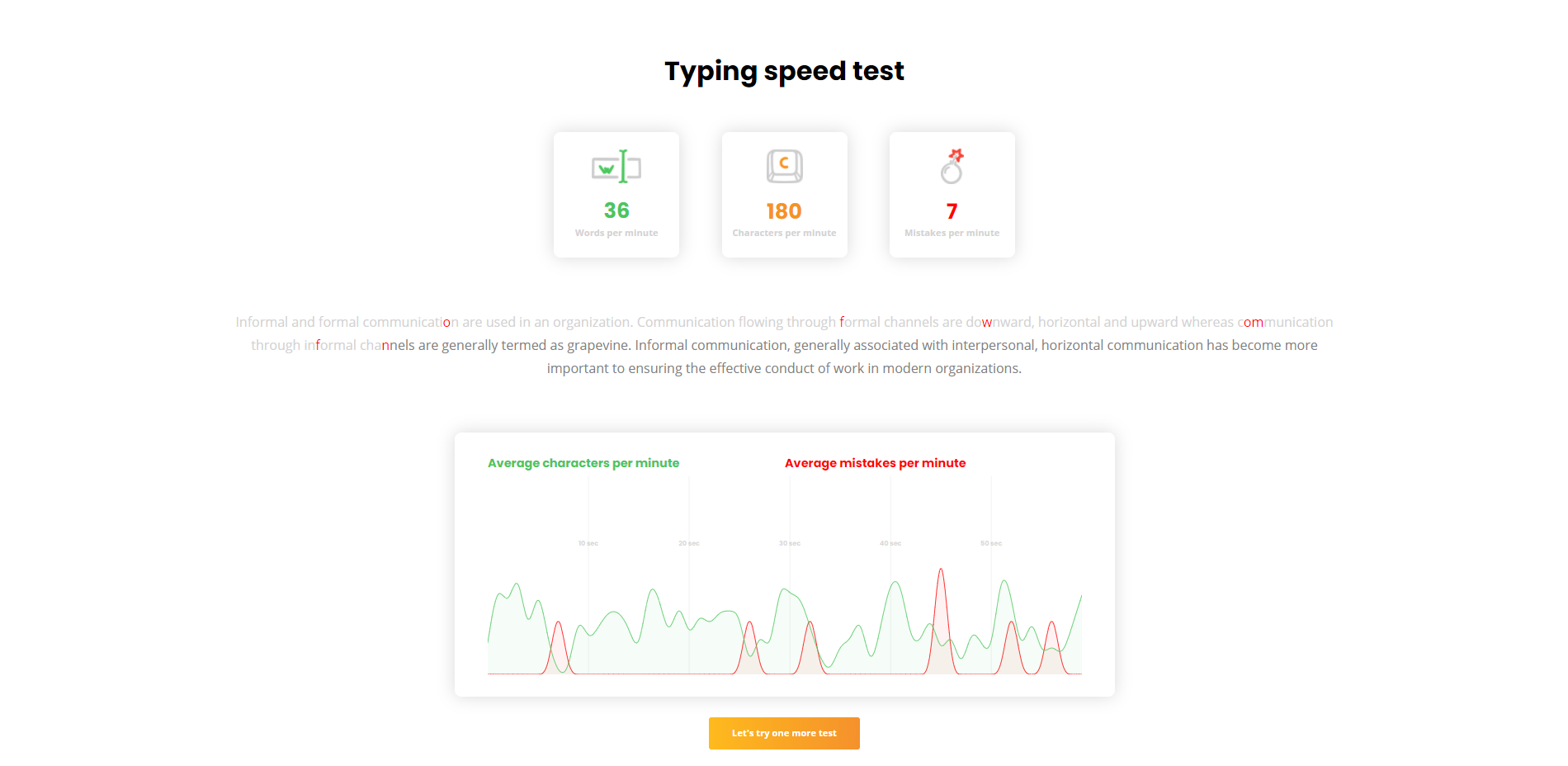 2. Customer Service Software
A customer service system is a useful tool for any company dealing with customer inquiries across multiple channels. Furthermore, it allows your team to deal with customers effectively. No need to switch between interfaces anymore. Simply answer all customer inquiries from one Universal inbox.
If you want a valuable addition to any customer service software, try integrating it with a ticketing tool. This powerful combination allows your team to manage and respond to customer inquiries effectively. With a support ticketing tool, you can centralize all customer inquiries from various channels in one centralized place, ensuring that every inquiry is tracked, assigned, and resolved efficiently.
Benefits of Customer Service Software:
LiveAgent 2021 | Better Customer Service Starts Today | Live Agent01:12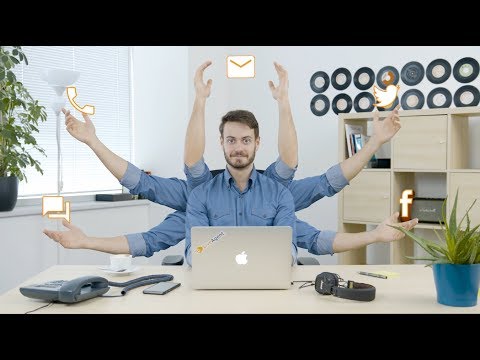 Live Agent
Customer service software features for improved live chat support:
SLAs
Time Rules
Forum
Agent ranking
Canned messages
Proactive invitations
Try out LiveAgent for FREE
Handle all customer inquiries from one interface. Start improving your customer service with a 30-day free trial right away!
3. Customer Portal
By having a customer portal with FAQs, How-to guides, videos, you can provide 24/7 customer support without any additional costs. Moreover, your customer service can effectively provide information by guiding customers to these in-depth informational articles. Another great benefit is that the live chat operators can focus on important customer inquires while the informative questions are answered on your website.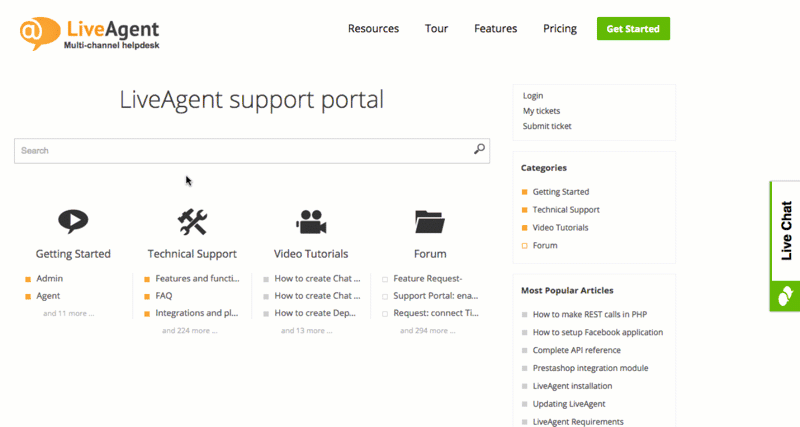 Try out LiveAgent for FREE
Provide the necessary work environment for your live chat agents. Try out stellar customer service software for free and improve your overall business.
Frequently Asked Questions
Who are live chat agents?

Live chat agents are employees of the customer service team who answer customer questions and inquiries via live chat. It is one feature of the support software and is used to get the customer a real-time response.  

What are the tasks of a live chat agent?

The main task of a live chat agent is primarily to help customers. A live chat agent needs to be efficient on the computer to respond quickly to customer needs. Must have knowledge of the products and services offered by the company, as well as demonstrate great communication skills that will allow you to help customers when they have a problem, e.g. with the purchase or service of products. Additionally, the agent must be able to perform multiple activities simultaneously.  

What live chat agents are not allowed to do?

Live agent may not perform tasks that are beyond the technical capabilities of live chat, as well as tasks for which they are not authorized and restricted by e.g. the law.  
Expert note
Live chat agents are customer service employees who provide real-time help and support through live chat. They must possess computer efficiency, product knowledge, communication skills and multitasking abilities.

Andrej Saxon
Sales manager