Countless members of the public have been progressing towards digital maturity at a rapid speed, which raised the numbers of internet users and online shopping. The world of e-commerce has become one of the fastest and most popular choices for buying and selling products over the internet. 
With this came an increased number of concerns of not only how to attract, convert, boost sales and reduce the bounce rate of an e-commerce business but also how to provide personal service through an impersonal medium. Live chat represents the solution for the customer success and an investment benefit for the internet-based business.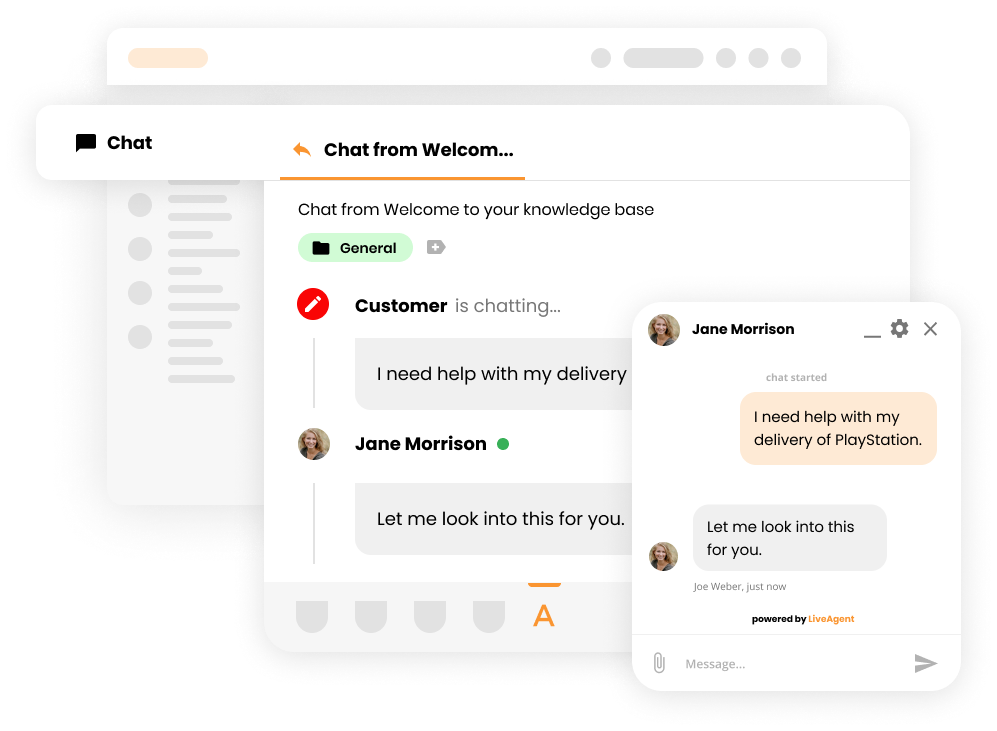 What is live chat software support?
To put it simply, live chat is just a small window, activated by clicking on a chat button embedded on a website. The longer answer is that it is a part of a complex help desk software and one of the best solutions for improved communication and service between the e-commerce business and its customers.
By integrating a live chat widget on your online store's website, your live chat operatives will be able to provide lightning-fast customer support to any prospect or regular buyer and guide them through different touchpoints of a sales funnel.
How live chat performs in comparison to phone and email? 
Live Chat represents an alternative to traditional communication channels and stands out due to several notable benefits. 
Benefits of Live Chat and How to Use It | Live Agent05:52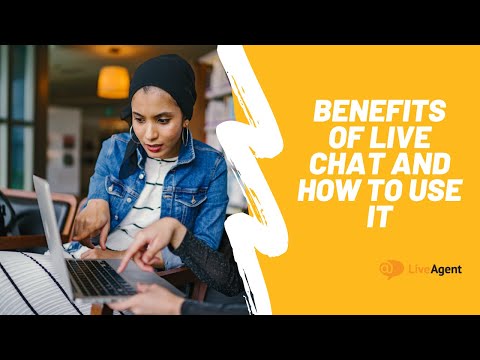 Live Agent
When customers browse your website, check out the latest deals, and their interest is at its peak, the last thing you want is to inconvenience them and potentially lose the sale due to the inability to offer instant help. It is equivalent to walking into a traditional retail store and unable to find any helpful employee. 
Using live chat is a comfortable choice for instantaneous messaging that requires the least effort from the customer in need of assistance, as they are not compelled to break their engagement by having to reach out for the phone or send an email. 
Compared to phone and email, it is a low-cost platform to maintain, as a single agent can handle multiple chats simultaneously, reducing the average waiting time. The admins can set up the number of simultaneous chats for each agent individually. This will ensure that the support staff is not overwhelmed and the customers are receiving the best service.
How important is live chat for the e-commerce industry?
For any store, online or traditional, the first impression is crucial. The attractive design, theme, and logo are essential parts of an online store's brand image and online presence. But once the leads do land on your website, your chances of conversion are considerably slim without proper customer support. 
The online shopper's attention span is relatively short – around 5 to 10 minutes.
To prevent cart abandonment in such a small window of opportunity, chat operatives can engage with prospects through personalized greetings in the form of a proactive chat invitation.
Like other live chat features, it is a customizable pop-up message that can be set up to appear on the website after a specific time that the customer spends browsing. The other feature is that agents can use it to target specific customers or pages, for example, during the checkout process.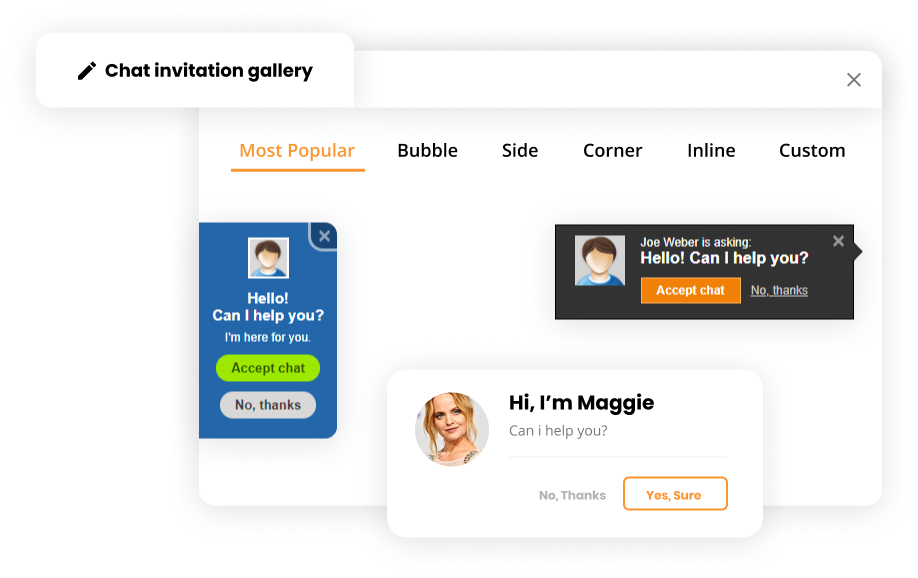 Live chat is not only useful when it comes to cross-selling but up-selling also. During the chat session, agents can promote the newest products or recommend premium versions tailored to the buyer's interest. This transforms live chat from a support tool to a powerful marketing tool all in one. 
The chat overview is a great feature that can deepen the connection between the agents and the customers. It allows agents to monitor the number of visitors waiting in a queue, their URLs, location, or behavior. With a clear image of the current online customers, agents can reach out and confidently handle any chat conversation and provide a personalized experience.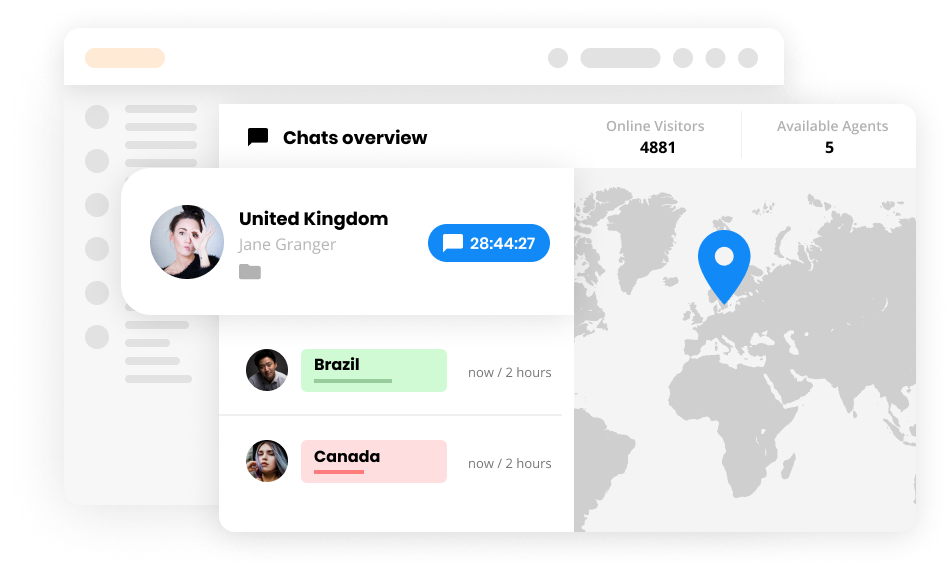 Through chat interactions, you can build your CRM data collection. If you are a small business starting to assemble its client list, you might consider implementing a pre-chat form. Customers are willing to share their personal information in exchange for a more direct and gratifying shopping experience. The pre-chat form is easy to set up. After creating your chat button, click on the check-box for: Request information by pre-chat form. From then on, every time the chat button is activated, the pre-chat form will prompt clients to share their data.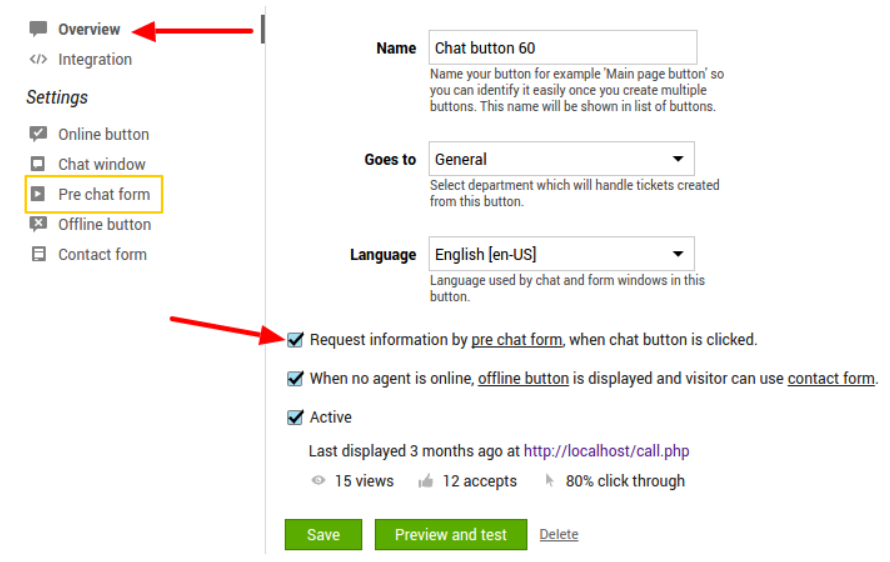 Although live chat is a fantastic vehicle for conversions, it is likewise invaluable for retention tactics. As part of an omnichannel support strategy, businesses can retain an average of 89% of their customers. 
There are no business hours for online shopping. Customers expect to receive service 24/7. Understandably, this is not always possible. To accommodate all customers, LiveAgent Chat enables clients to send messages through contact forms. As soon as the support team or specific agent is back online, they will reach out.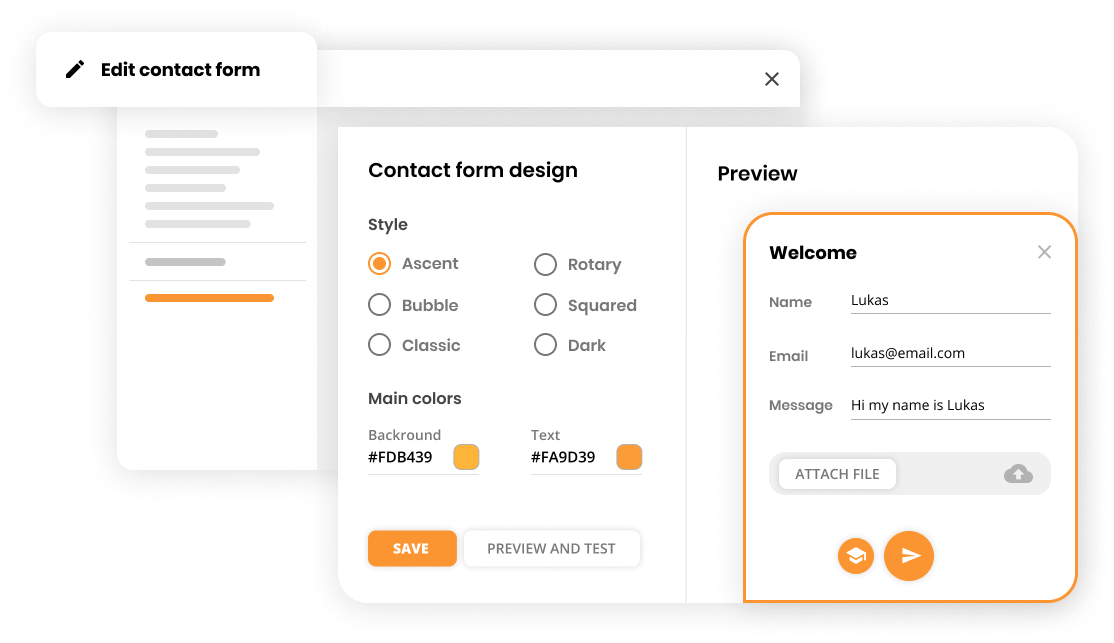 All live chat features are customizable, with an option to input your CSS code to reflect your brand image.
E-Commerce Industry Solution
Learn how multi-channel help desk software benefits E-commerce industry
How should agents handle e-commerce chat sessions? 
Communication is at the heart of e-commerce and community.
Online shopping has been firmly established as a way to conduct trade over the internet. Skilled and knowledgeable live chat agents help to create an ideal online customer experience. 
Being a live chat agent for an online store is different from standard retail service staff, as evident by the skill set and etiquette.
Efficient computer skills 
Superb grammar 
Multi-tasking 
Knowledgeable about the business and its products 
Quick thinking 
Excellent communication skills 
Professional and polite  
Live chat provides agents with a valuable toolset of features. Utilizing them allows agents to respond to customers quickly and efficiently. 
Universal Inbox: Each chat session is converted into tickets and saved in a universal, shared inbox. Any chat agent with access can search for and bring up any client's profile or history of previous interactions.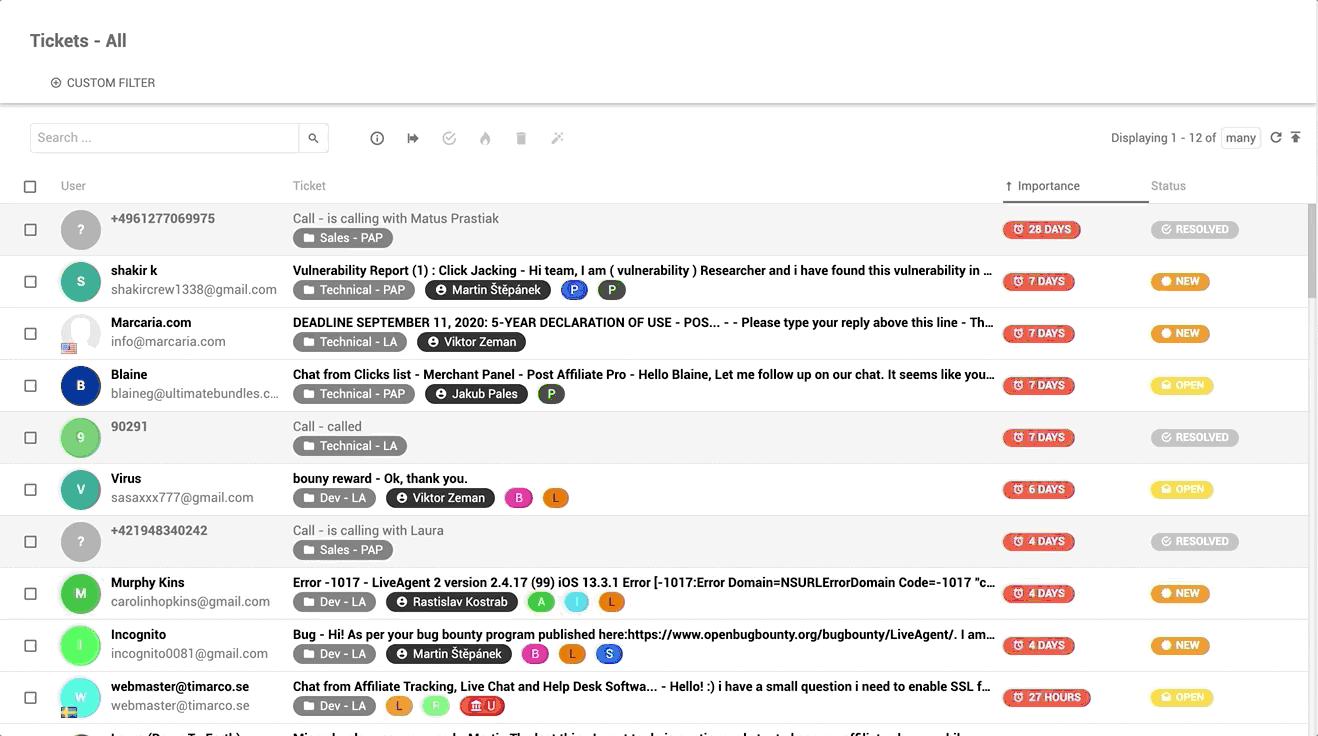 Canned responses and predefined answers: A significant factor for a high bounce rate is the difficulty to receive answers to frequently asked questions, especially during the checkout phase. Whether it's about shipping fees or return policy, canned responses and predefined answers can be prepared and customized in anticipation of the incoming common customer questions.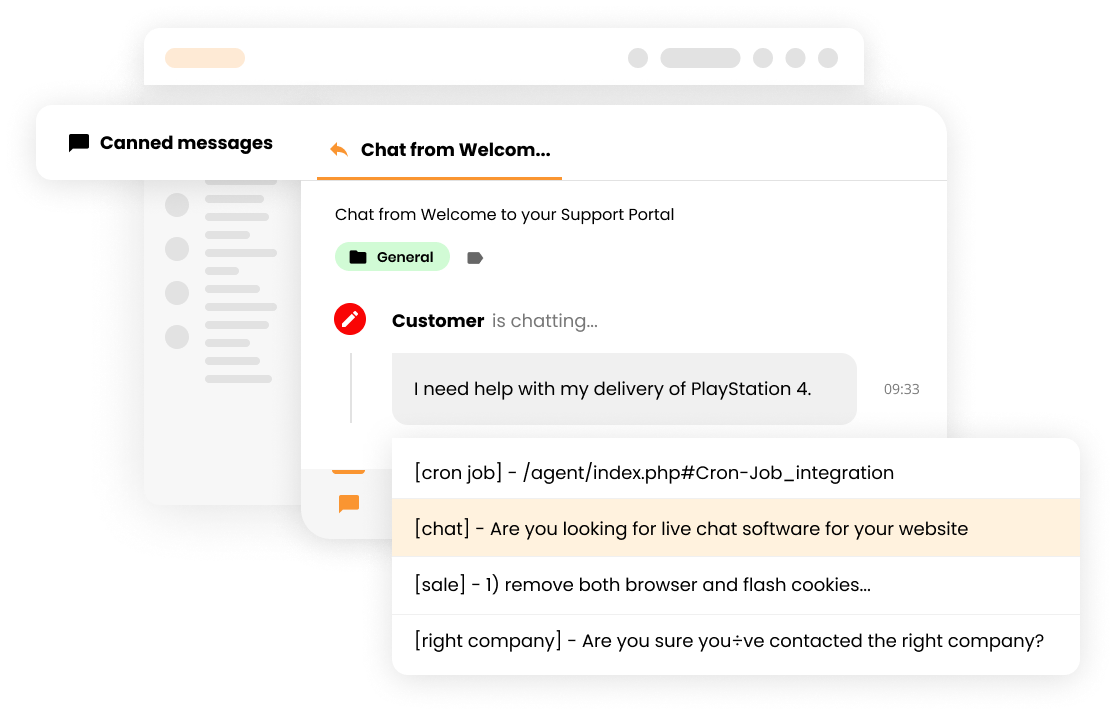 Real-time typing view: An optional but useful feature for agents who prefer to be one step ahead of customers. The agent can observe what the customer is typing and prepare the answer before the customer hits send.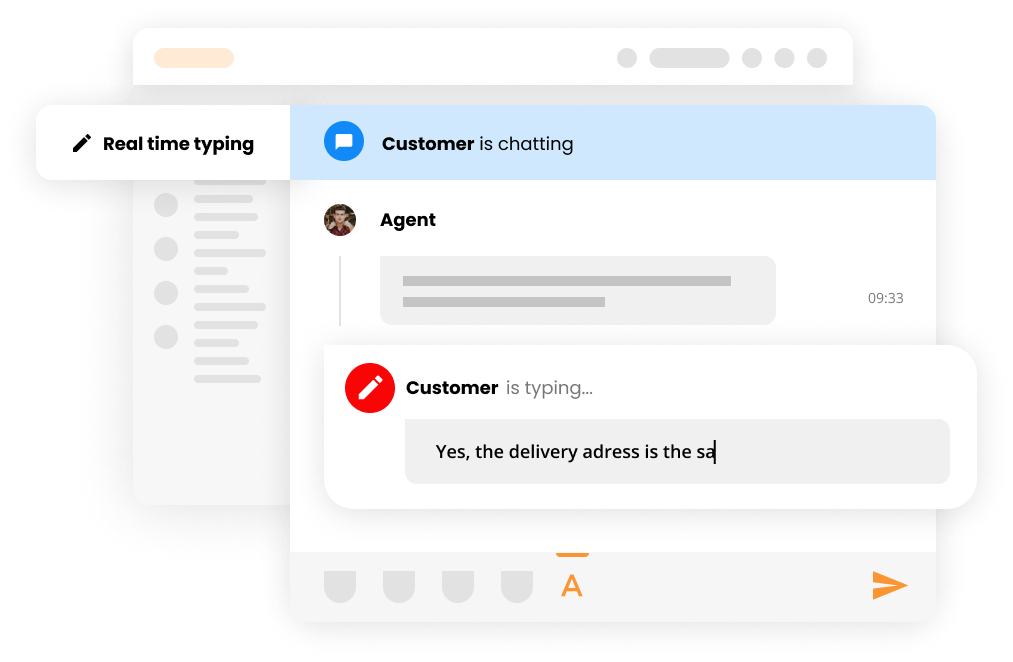 Chat distribution: Transfer of chats to available agents or automatic routing of chats by choosing three predefined route options – random assignment, ring to all, max utilization. This feature guarantees a fair distribution of workload among the agents and positive service to the customers.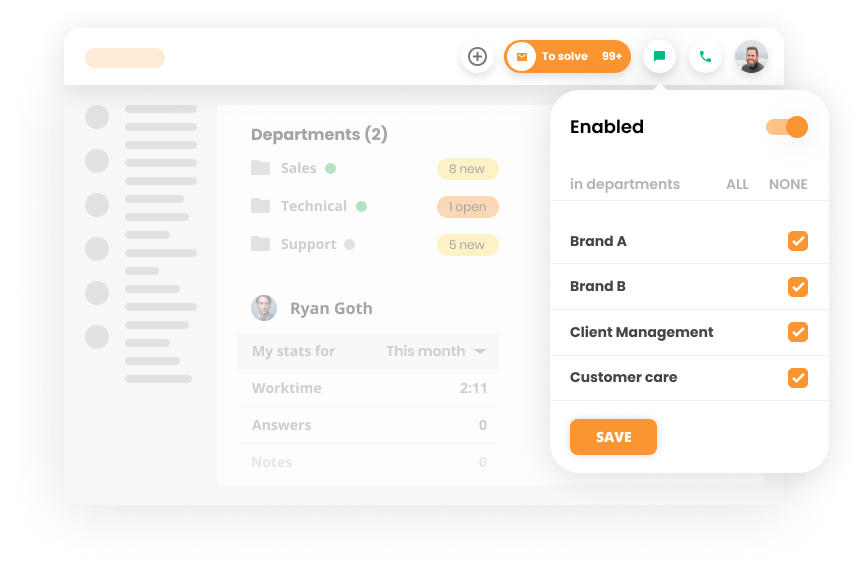 Post chat survey: Allow your buyers to provide feedback on a chat session, product review, or a choice to the agent's efficiency. Positive customer reviews can then be used as social proof and posted on the website to elicit referrals. Alternatively, collected data can be used for content creation, in a FAQ section, or a blog. It can also uncover previously unreported navigation website issues that help optimize your website for other mobile devices.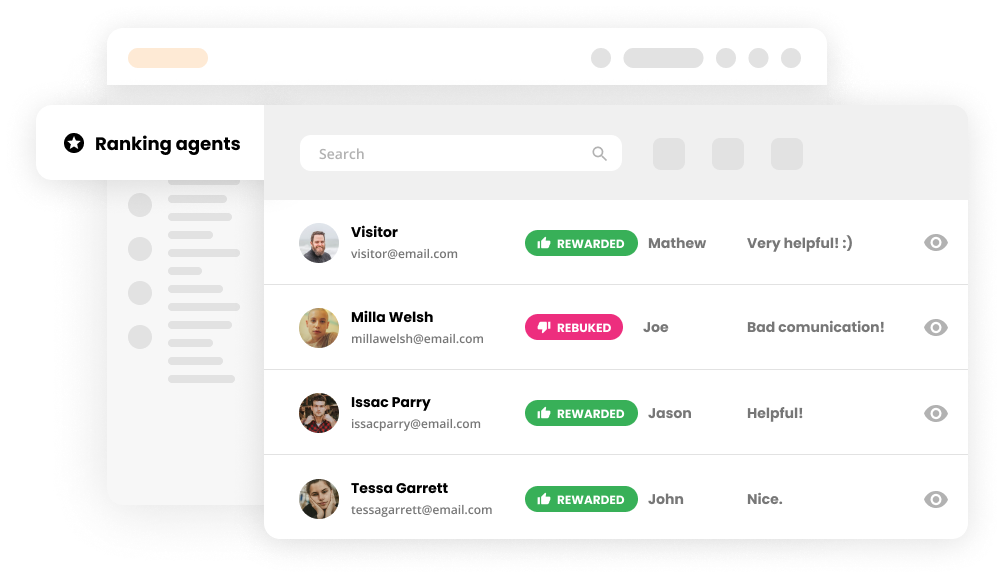 To test their typing speed, LiveAgent invites agents to try a free typing test directly on the LiveAgent's website.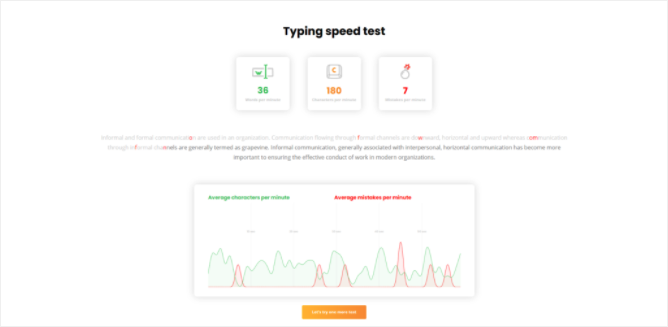 If you wish to see the list of all available live chat features and learn more about them in greater detail, head over to our feature page.
How to integrate live chat to your website? 
Integration of the live chat button couldn't be easier. The only requirement is to copy and paste a short HTML code from your LiveAgent account to your website, and it's live. No need to download any additional software, but integration with third-party software or an app, is supported. 
Many online stores are managed through the Shopify app, and LiveAgent's chat software was developed with a seamless integration and migration process in mind.
How to add live chat to Shopify store | www.liveagent.com | Live Agent01:08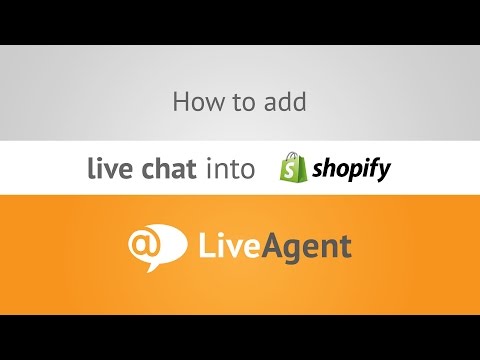 Live Agent
What are live chat's security features? 
Security concerns are at an all-time high. Data protection, account security, and privacy matters are essential topics for anyone who manages and conducts their business online. LiveAgent is no different. Here are some of the top security features. 
Knowledge base 
If you want to learn more, head over to our knowledge base for additional information.
Still not sure if the live chat is the right tool for your online store?
Start a free-14 day trial, and join 35.000 business businesses already using LiveAgent

Happy customers are
the best

customers

We offer concierge migration services from most of the popular help desk solutions.
If you wish to see all available plans, check out our pricing page.
Frequently

asked questions
What is live chat software support?
Live chat is a browser-based chat widget used for real-time messaging between the client and the customer service representative.
How live chat performs in comparison to phone and email?
Live chat is an alternative to traditional communication channels, like email and phone. Cost-effective solution that requires the least effort from customers in need of assistance.
How important is live chat for the e-commerce industry?
Online shopping is a dynamic market, and the opportunity to convert leads and service customers is relatively short. Live chat can function as both a support and marketing tool with various features, ranging from proactive chat invitations to offline contact forms. As part of an omnichannel strategy, it is invaluable for customer retention.
How should agents handle e-commerce chat sessions?
Live chat agents are responsible for delivering an ideal online customer experience by possessing a specific skill set and following etiquette guidelines. Live chat provides agents with a valuable toolset of features, such as canned responses and real-time typing view, that aid in their day-to-day activities.
How to integrate live chat to your website?
Fully supported native integration and concierge migration service, even for the Shopify app. Quick copy and paste of an HTML code, and you can chat immediately.
What are live chat's security features?
Core security features are BAN IPs, 2-step verification, HTTPS Encryption, Multiple Data Centers, GDPR.