In a broad sense, customer service employees interact with customers on behalf of an organization. This happens through various support channels available to them. Thus, they can resolve customers' issues quickly and effectively. Depending on the position and company requirements, customer service duties, functions, and responsibilities may greatly vary.
For example;
responding to customer inquiries within company hours
troubleshooting tech problems
handling complaints to building strategies for improving the overall customer experience and fostering loyalty
10 responsibilities and duties of customer service employees
What exactly are the day-to-day customer service representative duties? Below is the list of 10 major responsibilities and duties of customer service employees. Ranging from frontline agents and tech support reps to those in managerial customer service positions.
1. Answering questions about a company's products or services
Answering both general/specific customer questions about the company's products/services is a key responsibility of many service agents. In fact, knowledgeable employees are one of the most important aspects of a good customer service experience. Knowing the ins and outs of a company's offerings is critical for frontline service reps. It allows them to provide quick, accurate, and comprehensive responses to customers and prospects. 
2. Processing orders and transactions
Some of the basic customer service job duties may involve receiving and processing incoming orders. Moreover, transactions as well as handling order cancellations, product returns, or exchanges. It means ensuring that customer orders and transactions are processed in an efficient and timely manner. Order processing is often associated with entry-level customer service jobs. And it is seen as a prime opportunity for those looking to launch their career in customer service.
3. Resolving issues and troubleshooting technical problems
Resolving product/service issues, troubleshooting problems, and providing ongoing technical assistance to customers are the typical duties of help desk support teams in SaaS and tech companies. That includes providing help and support with installation, customization, maintenance, and upgrading of the product. It requires agents to have deep product/ service knowledge, as well as certain hard skills. On top of detailed knowledge of customer service support software, tech support reps very often work closely with product development teams to ensure product optimization and improvement of end-user experience.
4. Delivering information about a company's offerings
Apart from answering questions and resolving issues, the duties of a help desk support specialist may include providing information about a company's special offerings and upselling related products/services, if appropriate, when engaging with customers. Service reps may be partially involved in sales, in some capacity. However, their primary responsibility is assisting customers with product/service inquiries,  ensuring a positive service experience and customer satisfaction.
5. Providing proactive customer outreach
According to numerous studies, today's consumers expect customer service to be more proactive and personalized. Thus, customer service representatives are not just required to reactively respond to requests. Proactive customer outreach is also becoming a common duty of service employees. It may include offering support before customers even ask for help.
For example;
through proactive chat
informing customers about real or potential product/service issues
monitoring brand mentions
engaging in customer conversations on social media
proactively asking customers for feedback
6. Handling customer complaints 
Dealing with unhappy customers and handling complaints is an almost inescapable duty of many customer service employees. This applies especially to frontline reps, who are usually the first point of contact for customers. Agents need to be trained for a wide range of customer service soft skills. Such as good listening, clear communication, empathy, ability to use positive language, etc. Therefore, being able to diffuse frustrated customers and ensure effective and successful complaint resolution. For example; let's just say an agent is facing a conflict that is beyond the scope of what he/she can handle. In this situation, the agent is responsible for escalating the customer to the appropriate internal teams.
7. Collecting and analyzing customer feedback
The customer service representative duties do not end at just responding to customers and resolving their issues. Collecting and analyzing customer feedback can also be a part of their customer service job tasks. There are numerous ways to automate feedback collection. Agents may also personally follow up with customers to find out how the solution worked for them. In addition, take notes of their suggestions on what can be potentially improved. Service teams usually collaborate closely with marketing teams on feedback collection and analysis.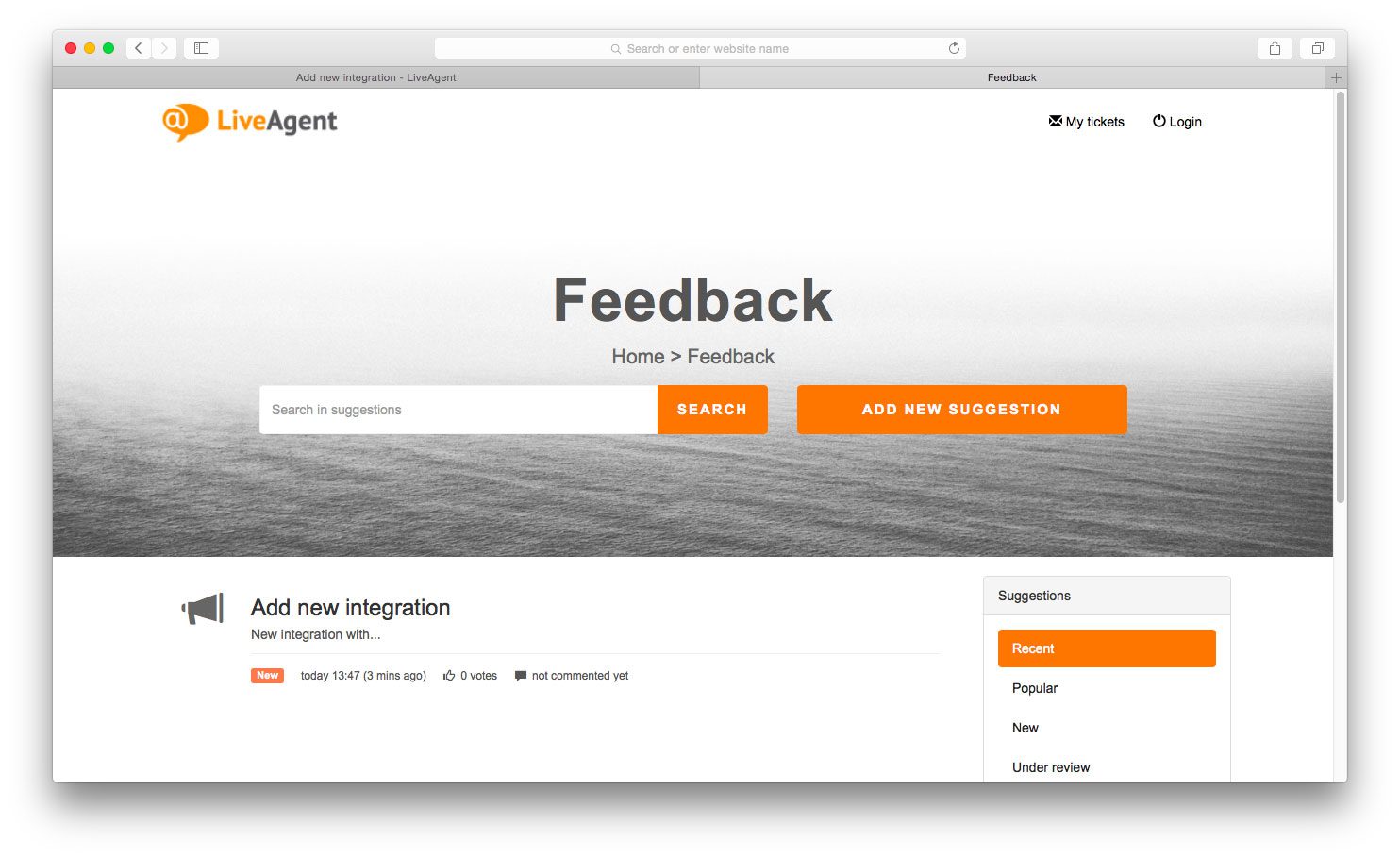 8. Responding to customer reviews
Review platforms are growing in popularity and more consumers are relying on other people's opinions/experiences when making purchasing decisions. Responding to product or company reviews written by customers is becoming an increasingly important responsibility of customer service employees. Every negative online review can easily reach a large audience and affect potential sales. Therefore, service agents should know how to handle negative reviews and turn those unpleasant situations into positive experiences. Overall reduce possible brand reputation damage.
9. Developing and documenting knowledge into helpful content
Customer service employees naturally have a deep knowledge of a company's products/services. Therefore, a solid understanding of how to use them to get the maximum value. They are usually involved in the development and creation of helpful content for customers and prospects. That may include writing Knowledge Base articles, FAQs, help manuals, how-to guides, troubleshooting documentation, and blog posts. Basically, anything that can help customers find answers, resolve issues, and use the company's products in the most efficient way.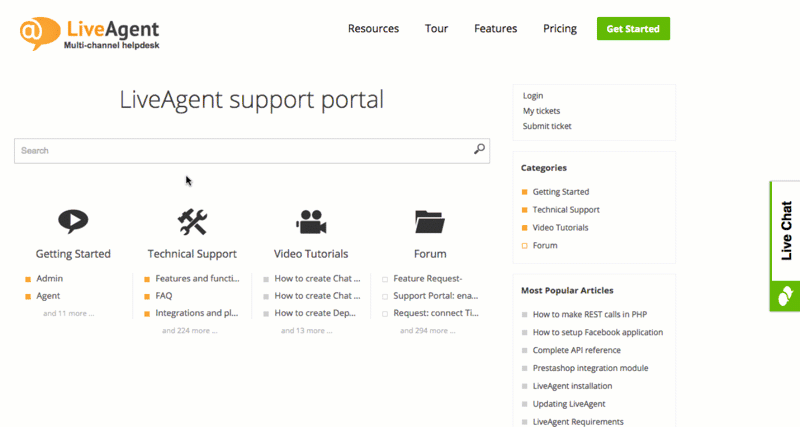 10. Tracking customer service KPIs and metrics
Tracking key performance indicators (KPIs) and metrics is another responsibility of customer service teams.
Those may include:
The CSAT scores – to track customer satisfaction.
The Net Promoter Score (NPS) – to measure how likely customers are to recommend a company/product/service to their friends or colleagues.
The Customer Effort Score (CES) – to evaluate the ease of service experience with an organization.
The First Contact Resolution (FCR) – to find out how you can effectively deal with service issues at the first customer contact.
The Average Resolution Time (ART) – to see how long it takes agents on average to resolve issues, and other metrics.
Try out LiveAgent for FREE
Handle all customer inquiries from one interface. Start improving your customer service with a 30-day free trial right away!
Frequently Asked Questions
What is a customer service representative?

What are the duties of a customer service representative?

Customer service representative duties include; answering customer questions, providing information about products/services, and assisting with easy troubleshooting issues.

What makes a good customer service representative?

A good customer service representative is a great listener and communicator that is empathetic but with a problem-solving mindset.