Have you ever called the customer service department and received a less than satisfactory experience? You probably remember leaving the conversation feeling disappointed or even angry.
The chances are that the customer service representative assisting you either didn't receive the level of training required to give customers a pleasant experience or didn't feel empowered to provide you with a better outcome.
In the customer service world of scripts and automated systems, it's easy to feel disappointed with your experience. But it doesn't have to be that way for your customers. Carefully read each section below to see how your company can improve.
What are the customer service department's roles and responsibilities? 
Customer service representative
Customer service representatives, also known as customer reps, work directly with clients. They assist customers with any issues they may have. For instance, they can provide additional information about existing products or services, help with troubleshooting, or any other customer issues. A good customer service agent should be empathetic and possess excellent listening and communication skills. Moreover, they should have extensive knowledge of your company's products and services. 
Customer service engineer
Customer service engineers provide technical support to customers and create reports about critical issues that need fixing. In essence, they ensure customers remain satisfied by fixing bugs and other technical issues.
Customer service manager
The customer service manager is the department supervisor. The manager provides support, checks the progress, and provides feedback for the entire customer service team. In addition to that, the manager handles difficult situations and complex customer queries that require strategic thinking. Usually, customer service managers are also in charge of managing and boarding new customer service employees. However, depending on the size and type of company, the duties of a customer service manager may vary.
If you would like to learn more, check out our in-depth Customer service roles article.
Ensure your customer service department knows all the relevant information
If your customer service representatives aren't trained properly in all areas, they will likely make mistakes that can jeopardize your success.
To make it easier on your team, compile necessary information into a digital handbook called "Standard Operating Procedures."
By creating a comprehensive SOP, you can significantly reduce training time for new and seasonal hires without sacrificing their preparedness.
By having access to a digital SOP, employees can easily reference it and search for solutions as needed. For example, suppose a customer wants to know how long it will take to receive their order. With a digital SOP in place, your customer service representatives can for "delivery timeframes" and instantly access the needed information.
Your SOP should include all relevant information about:
Navigating your systems (such as your CRM, phone system, live chat, email, and other commonly used programs)
Frequently asked questions (questions the representative or the customer may have)
How to edit an order
SKUs and product information
Warranty information
Product troubleshooting
Sales and promotions
Shipping information
Delivery timeframes (and where orders ship from)
Shipping insurance and claims
Lost, stolen, or damaged packages
Billing, fraud, verifications, and chargebacks
Refunds, exchanges, and restocking fees
Company policies and procedures
Price Match Policy
Customer Satisfaction Guarantee
Troubleshooting processes
Ongoing sales and promotions
Active coupon codes
Having all of this information easily accessible will help your customer service team feel capable of providing a great experience. And it will also save your managers and supervisors from answering a lot of unnecessary repetitive questions!
Save your customer service reps time with templates
You can also save your customer service team a lot of time by creating "canned response" templates.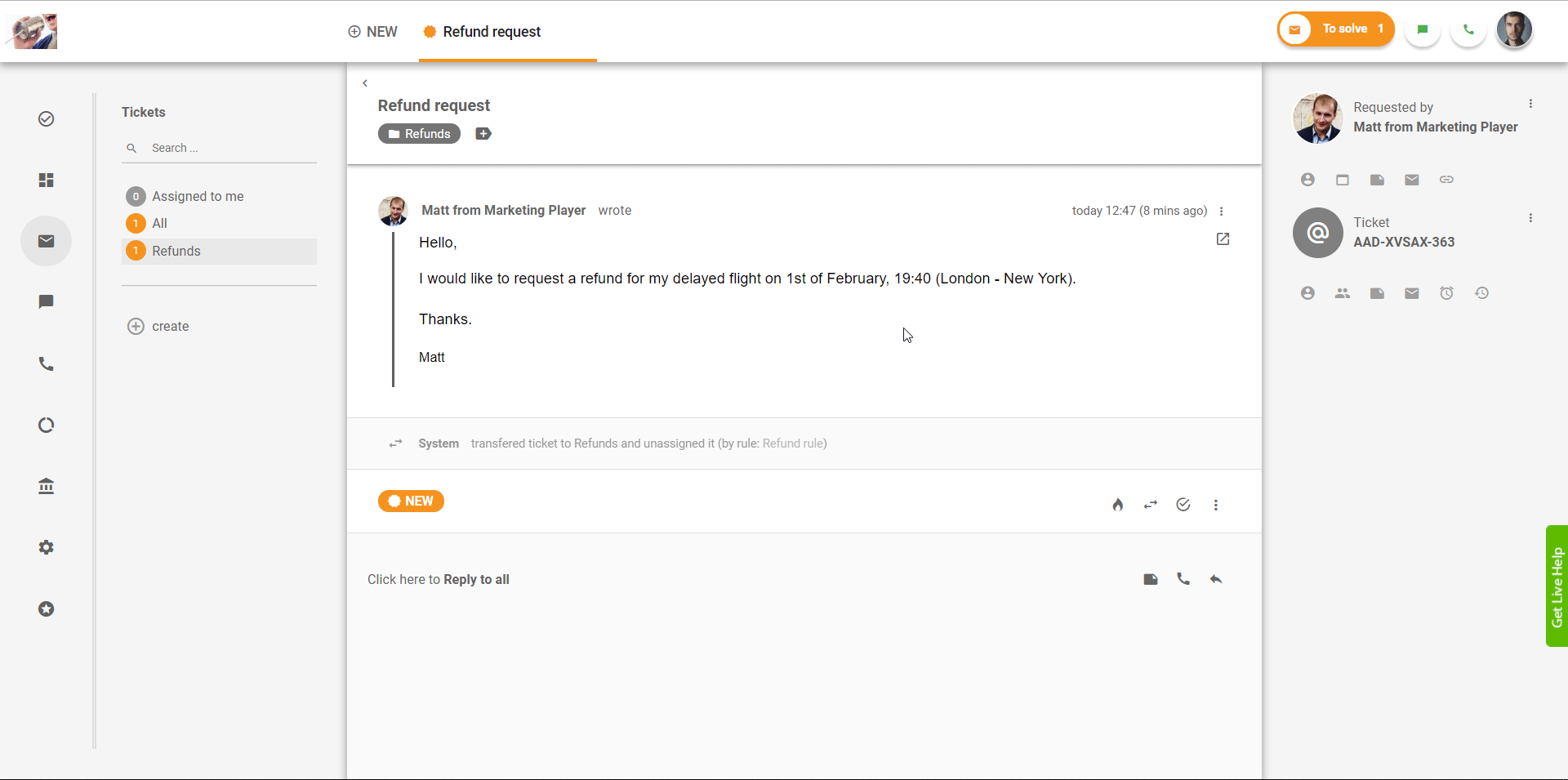 Canned responses allow your support team to tailor and customize each answer to each scenario. Equip your team with template responses and watch their productivity skyrocket while improving response times.
How can you use canned responses?
Examples:
Return authorization instructions
Indirect signature instructions
Product troubleshooting processes
Warranty information
Shipping information and timeframes
Lost, stolen, or damaged packages
Billing, fraud, verifications, and chargebacks
Refunds, exchanges, and restocking fees
Company policies (such as a Price Match Policy or Customer Satisfaction Guarantee)
Empower your customer service team to provide a positive customer experience
Ensure your customer service representatives know and understand all aspects of what they can and cannot do. Then, give them as much autonomy as possible when it comes to serving customers. This will empower your service team to solve problems without having to involve management.
To set your team up for success, create a document that outlines possible resolutions to common scenarios such as lost packages, late deliveries, defective products, etc.
2 Ways to empower your customer service team
Consider setting a refund limit so your customer service team knows what they can offer angry customers without the manager's approval. For example: "Refunds up to $30 may be given without the need for manager approval." This one tip can save your managerial team time on small requests. Moreover, it can give your representatives a feeling of being capable of providing a satisfactory resolution quickly.
Another great way to empower your team to provide a positive customer experience is similarly simple and easy. Equip your team with on-brand words and phrases, so the interaction feels good for both the customer and the customer service representative. Eventually, this will become the natural way your staff speaks and works. But, until then, set them up for successful customer interactions with a cheat sheet.
Here's an example:
| | |
| --- | --- |
| PROPER VERBIAGE | IMPROPER VERBIAGE |
| At this time | Unfortunately |
| My pleasure / You're welcome | No problem / No worries |
| Yes / Absolutely / Certainly / Of course | For sure / Totally |
| Malfunction | Defective / Broken |
| Difficulty | Issue / Problem |
| Inquiry / Question | Concern |
Make these simple swaps in your service /support team's vocabulary. As a result, both your customers and your representatives will feel more positive about the overall experience.
Equip your agents with proper tools
To have an efficient and effective customer service center, you need to provide your team with the right tools. Inefficiency usually stems from outdated systems. Help desk software is a feature-rich customer service system that enables your business to automate daily customer service tasks for improved efficiency.
LiveAgent is help desk software that connects multiple platforms into one interface. As a result, your customer service department can deal with all inquiries from one place. As a result, all your customer communication from emails, live chat, social media, knowledge base, and more are transformed into so-called "tickets" in your help desk software. After that, you can automate the ticket distribution and set your preferences to create an even more efficient agent workflow. 
LiveAgent 2021 | Better Customer Service Starts Today | Live Agent01:12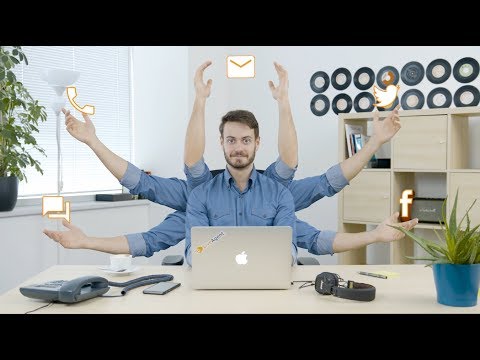 Live Agent
Excellent help desk features that improve efficiency
Automated ticket distribution
Automate the customer query distribution between your agents and watch your business grow rapidly.
Internal tickets
Let your customer service agents interact with each other through internal tickets—no need to explain the customer inquiry to your colleague. Instead, create an internal ticket and collaborate for efficient customer support. 
Proactive chat invitation 
Invite your website visitors to chat while they're browsing your website and increase the chance of converting them into your customers. 
IVR
IVR (Interactive voice response) is an automated phone system. It interacts with customers to gather information for efficient customer service. 
Try out LiveAgent for FREE
Handle all customer inquiries from one interface. Start improving your customer service with a 30-day free trial right away!
Wrap-up
Implement these easy tips & tricks to empower your customer service team. As a result, you will provide better customer experiences, which means happier and more loyal customers.
Discover on your own
Check out our in-depth customer service department articles and learn more about;
Frequently Asked Questions
Why should you create Standard Operating Procedures?

By creating your comprehensive Standard Operating Procedures, you can cut your training time down significantly for new hires and seasonal employees – without decreasing their level of preparedness.

How can your customer service department benefit from pre-made templates?

Template responses allow your support team to provide a consistent experience for all customers. Moreover, giving the representative enough wiggle room to tailor and customize the response to the individual scenario. Equip your team with template responses and watch their productivity skyrocket while giving your customers a faster response time.

How can you empower your customer service department agents?

Make sure your customer service reps know and understand all aspects of what they are able and unable to do. Give them as much autonomy as possible when it comes to serving customers. This will empower your service team to solve problems without the need to involve management.