What are Canned messages?
Canned messages are predefined responses to common questions. These can effectively eliminate repeating and rephrasing answers to the customer queries that keep repeating themselves. In LiveAgent you can define an unlimited number of canned messages and make them available to all support staff in general or on a per department basis. All of the messages could be linked with specific keyword(s), so finding the right one is a breeze. Agents are able to define their own canned messages as well to personalize their respective workflows and needs.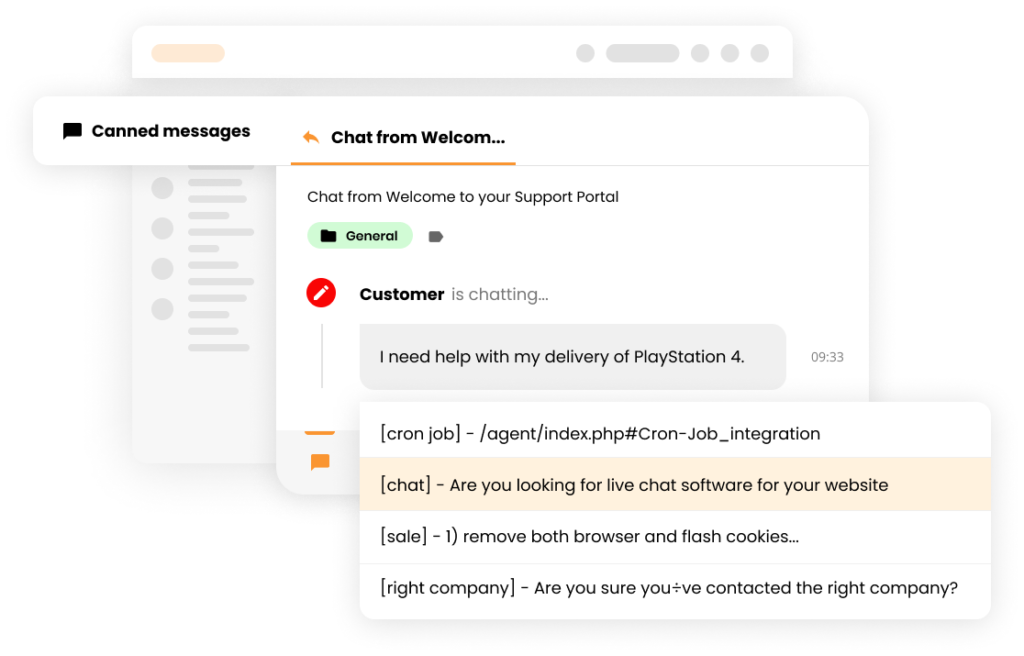 Watch a video about canned messages
Canned messages are pre-written responses to commonly asked questions that can save agents considerable time when responding to customer inquiries. LiveAgent is a comprehensive help desk software solution that helps agents improve their efficiency by streamlining common customer requests through the use of canned messages. Agents can quickly send a response to customers with just a few clicks, which can aid in improving customer satisfaction and reducing response times.
Canned Messages 101! | Talkative03:25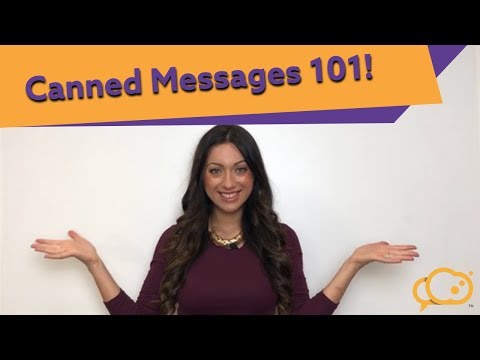 Talkative
Topics
Video summary
This video discusses canned messages which are pre-written messages that agents can use to respond to customer queries quickly without having to research their answers every time. The use of canned messages improves customer satisfaction by providing quick answers to basic and frequently asked questions. The key difference between canned messages and chat bots is that canned messages are still human-powered, allowing for a genuine human response when the conversation turns more in-depth. Two important things to remember when using canned messages are to match them to your brand's voice and personalize them for each specific customer or situation.
Frequently Asked Questions
What are canned messages?

Canned messages are a set of prepared answers to frequently asked questions. In areas such as customer service or technical support, canned messages can be a very effective solution for both the customer and the agent, providing quick answers and saving time.

How to use canned messages?

In LiveAgent you can define an unlimited number of ready-made answers. Such prepared answers will allow you to provide faster answers to repeated questions. As a result, agents do their work much faster, because they send ready-made or slightly customized messages.

Where to find canned messages in LiveAgent?

You can find LiveAgent's canned messages in your panel by going to "Configurations", then selecting the "Automation" tab and clicking "Canned messages". Messages may be made available to the entire support staff or only to selected departments.