Outstanding customer service naturally starts with exceptional customer service employees. Even with the best tools, systems, finely tuned processes, and training in place, a company won't be able to provide an excellent service experience without having the right people in their customer service teams. Since not everyone is suitable for the role – how do you find and select the most appropriate candidates?
The following article highlights some of the most common customer service interview questions to help employers weed out the wrong applicants and pick up the best ones.
Common customer service interview questions
The right customer service interview questions and answers can reveal more useful and relevant information about a candidate than their previous work history mentioned in the resume. Thus, these questions can be divided into several groups: 
Questions about customer service
The questions related to customer service, in general, are aimed to determine a candidate's commitment to the role and help to gain insights about their customer service philosophy. A candidate should be able to clearly explain the importance and impact of customer service on a company's growth and bottom line, and provide examples of good and bad service. Moreover, they should also be prepared to talk about what it takes to be a great customer service representative and what is required to succeed in the role. These starter questions can be asked at the beginning of the interview to get the conversation flowing:
How do you define customer service?
What does good customer service mean to you?
What do you enjoy about customer service?
What's the best customer service you've ever received? Why?
What's the worst customer service experience you've ever had?
What are the top 3 qualities everyone involved in customer service should have to succeed?
What are the top 5 skills a good customer service representative should have?
Behavioral interview questions
Behavioral customer service interview questions require potential candidates to share true stories of their previous work experiences in order to find out if they have the right set of soft skills needed for the job. The answers should provide verifiable, specific evidence of how they dealt with customer issues in the past. Thus, a good candidate will share detailed examples from their own experiences and will take responsibility for their mistakes rather than blaming customers or the company. For instance; these questions typically start with 'Describe how you have handled…', 'Tell me about a time when you' or 'Give me an example of…':
What was the toughest customer service case you've ever handled?
Tell me about a time when you were unable to help the customer – what was the issue and how did you handle the situation?
Describe one customer service scenario when you managed to turn an unhappy customer into a delighted one.
Give me an example of a time you gave a customer outstanding service.
Tell me about some of the problems with previous products or services that you've supported. How did you deal with them?
What was your biggest failure in your previous role, and how did you recover from it?
Situational interview questions
Situational customer service interview questions are similar to behavioral ones and are asked by employers to understand how a candidate would handle different – often difficult and challenging circumstances with customers that might arise on the job. The candidate is asked to assess a particular situation and to provide solutions on how they would manage it. The answers will help to reveal their thought process, problem-solving, analytical, self-management, and communication skills. For example, the questions could be as follows:
What will you do if a customer asks a question you are not able to answer?
The customer is pointing out a well-known problem with your product: what do you do?
How would you deal with an angry customer?
What would you do if a customer is wrong?
What will do if a customer says you're taking too long to resolve an issue?
If a customer is being abusive but has a valid point, how would you handle the situation?
If you had to decline a long-term customer's request, how would you handle it? 
Personal interview questions
Asking personal questions is an important part of any interview as it helps an employer to determine if a candidate is a good match for both, the job and the company culture. They usually relate to the candidate's personality, qualities, strengths/weaknesses, work style, or a work ethic. Moreover, how well they handle stress and what they expect from an employer. Some of the personal customer service representative interview questions may include:
Why do you want to work in customer service and what brought you into this field?
What qualifications do you have that make you a good fit for this position?
What three words would your friends and family choose to describe you? Your co-workers? You?
How well do you work in stressful situations?
Are you a team player or an individualist?
Do you consider yourself a 'people person'? Why or why not?
What's the last new skill you learned and how did it help you become better at customer service?
How do you measure your success as a customer service rep?
What are your personal career goals?
Why do you think we should hire you for our customer service team?
Questions about the company
Asking potential candidates what they know about the company they are applying to is a great way to find out how much preparation they have actually done for the interview. It helps to separate those candidates who might be applying to dozens of positions per day without even looking from the ones who took the time to carefully research the company, its mission, products, and services. Some of the examples of such questions are:
What do you know about our company?
Why do you want to work here and why would you be a good fit for the company?
What do you know about our products/ services?
Have you tried any of our products/services? What problems did you encounter?
Discover on your own
Knowledge is important, but only when it's put into practice. Test out everything you learn in our academy right inside of LiveAgent.
LiveAgent 2021 | Better Customer Service Starts Today | Live Agent01:12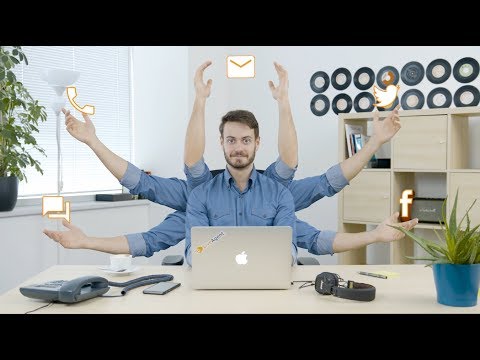 Live Agent
Try out LiveAgent for FREE
Handle all customer inquiries from one interface. Start improving your customer service with a 30-day free trial right away!
Frequently asked questions
What should I say in a customer service interview?

Going through an interview can be nerve-wracking regardless of the job position. If you would like to ace your customer service interview, make sure to say that you work well with people, are motivated, and like learning new things. Moreover, try to give specific examples where you display your abilities and skills. However, keep them short and simple.

How do you sell yourself in a customer service interview?

The best way to sell yourself in a customer service interview is to know what the interviewer is looking for in a potential candidate. You can find this information in the company's job description. If you are trying to sell yourself, don't be afraid to tell a story where you display your abilities. But try to make it short and straight to the point.

What are the 3 important qualities of customer service?

The 3 important qualities of customer service are patience, knowledge, and empathy.