What is customer service training?
If companies can exceed customer's expectations, they provide an excellent customer support. Customer service training or CST is an activity – teaching customer representatives how to use positive language, respond with value or communicate with an angry customer.
They learn some new skills or information about products or services in order to increase a customer satisfaction and loyalty. Customer representatives get more professional and skilled. It can also help business increase sales, revenues and reduce cost.
Key points to handle in live chat conversations
Explore the key elements of treating customers to unlock the full benefits of exceptional service and elevate interactions to a more professional and human level. Learn how customer service training is a crucial component in achieving these goals. Understand that a professional line of communication is not always intuitive, and it is unrealistic to expect service agents to naturally possess this skill set.
customer service training | BRIGHTER SIDE14:05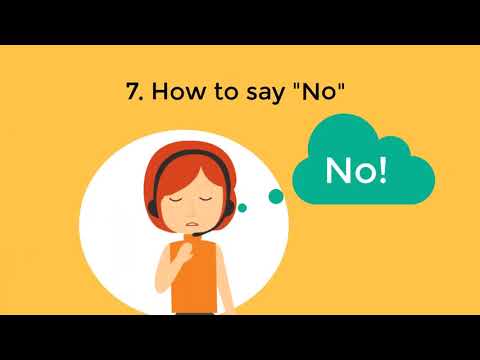 BRIGHTER SIDE
Topics
customer service guidelines for live chat operators
effective communication skills in live chat
handling difficult situations in customer service
Video summary
This video provides a cheat sheet for live chat operators in customer service. The video covers several key topics such as how to start a chat, how to ask for more information or verify understanding, how to transfer, how to put on hold, how to admit fault, how to say no, how to handle complaints and angry customers, how to follow up, and how to wrap up the call. The video emphasizes the importance of professional and friendly greetings to set the tone for the conversation and to personalize online communication.
Frequently Asked Questions
What is customer service training?

Customer service training (CST) is a training for employees of an organization aimed at developing their knowledge, skills and competences that will increase customer satisfaction. Each employee who has contact with the client should undergo such training, with particular emphasis on the customer service team.

Who should participate in customer service training?

Every employee who has contact with the client should participate in customer service training. Regardless of whether it is a person working on the customer service team or a member of the marketing department, or someone who works at the reception desk of the organization's office. Thanks to this, everyone has the basic knowledge that from the customers perspective makes the organization look professional and put the customer first.

What types of customer service training are there?

The types of training for customer service are great. The first is instructor-led training. This form is very interactive and allows you to talk and share knowledge. Another example is a webinar, which is a more one-sided webinar, however participants can usually ask questions and conduct discussions in writing. Another form is e-learning, which can be individually completed at home. Mentoring is next. In this case, we usually : deal with this working one on one. In addition, we have instructions that explain how to get the job done, Electronic Productivity Assistance System (EPSS), which helps employees acquire the technical skills they need to provide excellent customer service.
Expert note
Investing in customer service training is crucial for any business to ensure support representatives have the necessary skills to provide outstanding service and represent the brand positively.

Andrej Saxon
Sales manager