Striving to improve your agents' daily efficiency?
Look no further. Automatic Chat distribution is one of many LiveAgent's features that help your agents handle new chats effectively.
LiveAgent provides multiple ways of Live Chat routing and distribution.
You can choose from predefined route options such as;
Random Assignment
Ring to all
Max utilization
Chat routing options in LiveAgent:
To ensure fast and accurate communication, LiveAgent assigns Chats to Agents who've had previous communication with chatting customers. Besides random assignment, there are also 3 other options for advanced chat routing.
Random Assignment
New Chats will be assigned randomly to one of the Agents available for Chat. This strategy helps you to, on average over time, assign the same amount of chats to each of your Agents.
Average Utilization
New Chats will be assigned to the Agent with the lowest number of running chats to keep the same utilization of all available Agents. This strategy helps you to load a balanced number of concurrent Chats between all available Agents.
Max Utilization
New Chats will be assigned to an Agent with the highest number of running Chats to keep utilization at maximum. Once the Agent has no free chat slots, a new chat request will be routed to the next available Agent. This strategy helps you to maximize the load for chatting Agents and let other Agents work on offline Tickets.
Ring-to-all
New Chat will notify all Agents available for chat until one of them answers.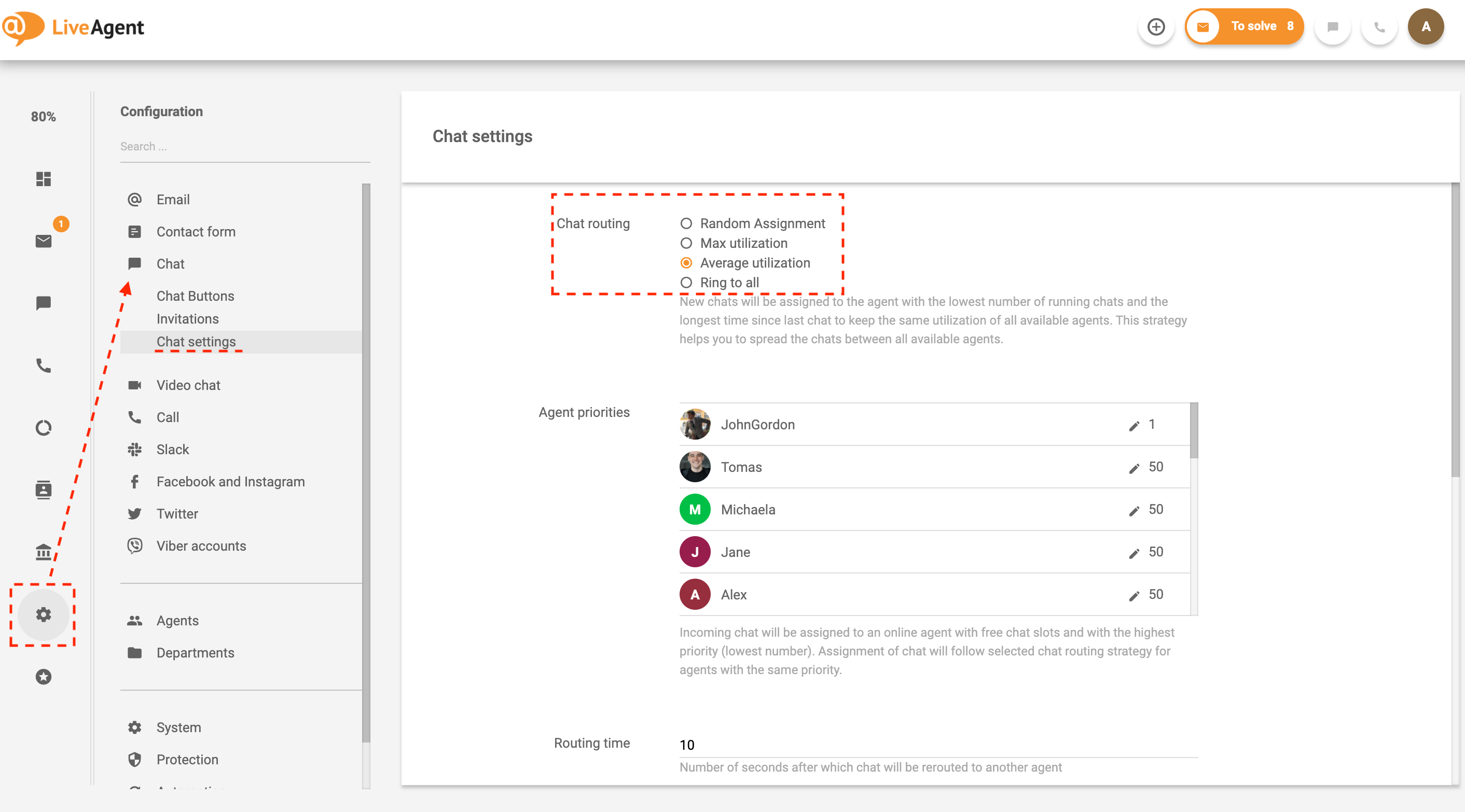 Max chat load
Define the number of Chats an agent can handle.
Chatting Priority of Agent
Setup a lower or higher chatting priority for a specific agent. New Chats will be routed to Agents with the highest priority. (1 – highest, 100 – lowest.)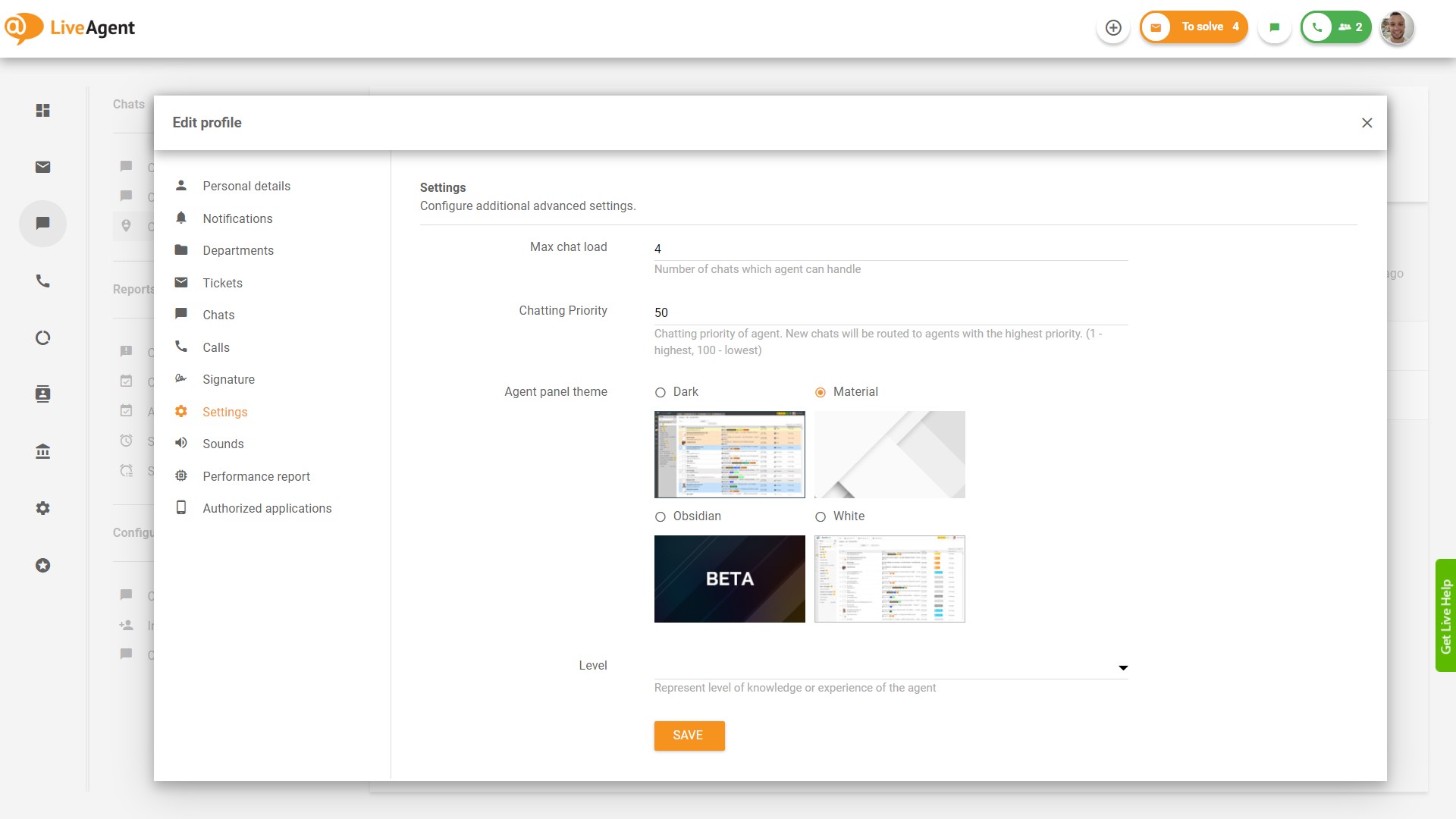 Other available chat settings in LiveAgent:
Routing time
Prevent unnecessary waiting time with the Routing time feature. The routing time setting allows you to choose a preferred time (in seconds) after which the chat reroute if the initial agent isn't responsive/available.
Inactivity time
Set an inactivity time to automate your chat inquiries to the max.
Breathing time
Set up a "Breathing time" and give your agents space to get ready for the next visitor/customer.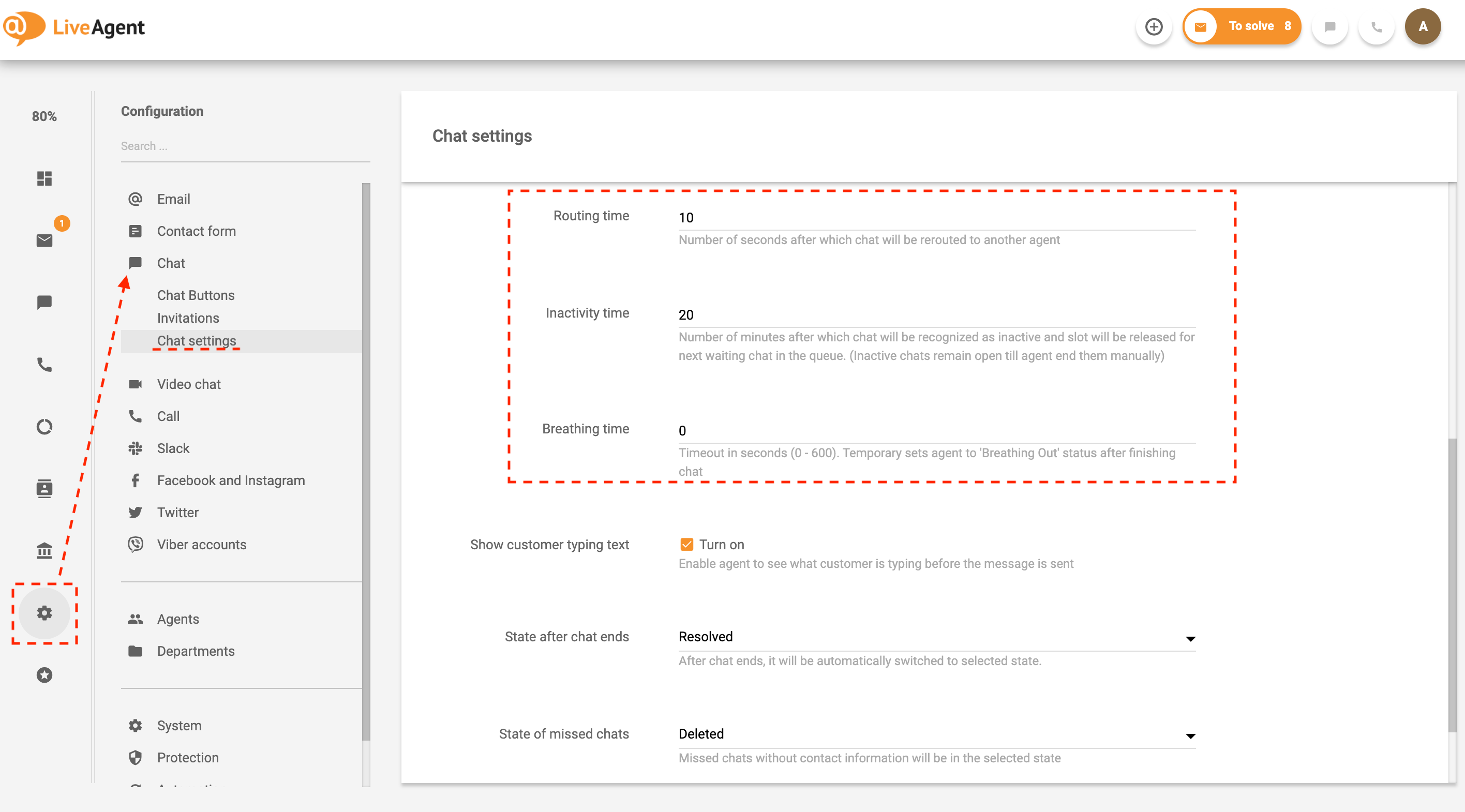 Business benefits:
Effective workload
Customer satisfaction
Improved CX
Saves time
Reduced costs
Try out LiveAgent for free!
Test the chat distribution and a lot of other features with our 30-day free trial.
Other great features of Live chat:
LiveAgent Live Chat has many features to improve the overall customer experience and efficiency, besides Live Chat routing and distribution. Such as;
Chat history
Easily find out the customers' previous inquires with the Chat history feature and provide fast and effective support. Explaining a problem/situation again can be frustrating for the customer. This feature can prevent unnecessary frustration and confusion.
Learn more about Chat history feature.
Proactive chat invitations
Be ready to assist your customers throughout the whole customer journey with proactive invitations. This useful feature can be helpful for websites that might be experiencing a high bounce rate. By proactively inviting customers to chat, they can prevent this by offering assistance.
Regardless, this feature is simply a great addition, giving your company a competitive advantage.
Learn more about the Proactive chat invitations feature.
Online visitors
LiveAgent has a separate section for online visitors. These are the visitors that are currently browsing your website. You can find out information such as the visitor country, the current URL, referrer, and more. The more information you have, the better customer service/support you can provide.
Learn more about the Online visitors' feature.
Knowledgebase resources
Check out our step-by-step guide on How to create a chat button for your website.
If you would like to learn more, read about all Live Chat features – LiveAgent.
Want to learn more about LiveAgent?
Schedule a free live chat demo with our agents and get all the information you need.