What is a customer experience?
All interactions, customers have with a company and its services/products are called customer experience or CX. It begins when the customer starts dealing with a company. 
CX is about providing an effective, usable, and satisfying experience. The main factor is to provide it to every customer, every time and everywhere. It is about exceeding customer expectations, helping them, and caring for customers. It is like a partnership and every experience has an impact on it. Invest in customer experience software solutions and it will increase your sales and revenues.
Every contact we have with the customer influences whether they will come back. We have to be great every time or we'll lose them.
What are the benefits of good customer experience?
loyal customers
new customers
higher revenue
customer engagement
customer retention
Why is customer experience so important?
According to Harvard Business Reviews, customer experience has never been more important. The study says that the customer who had a good CX is likely to spend 140% more. This is in comparison to the customer who had a bad CX. Investing in your CX is cheaper for your business in the long term. The reason is that an unhappy customer requires more to solve their dissatisfaction.
Another factor mentioned in the Harvard business reviews study was customer loyalty. It showed that good CX gives a 74% chance of retaining a customer next year. But with a poor CX, this leaves the company with a 43% chance of retaining the customer next year.
How to improve your CX with customer service software?
Customer service software, such as LiveAgent, provides fast and efficient communication with customers. Customer representatives can work within one software. LiveAgent gives the ability to communicate with customers from multiple channels.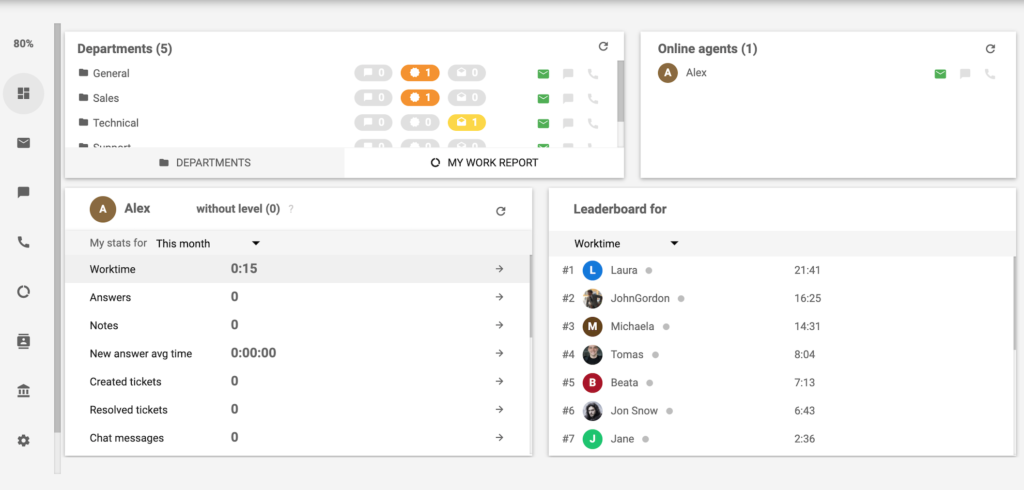 LiveAgent Features that improve CX:
Knowledge Base articles (Self-service portal)
Call center, Email, Social Media, LiveChat
Canned responses
Time tracking
Departments
Multi-channel data collection
Mobile overview of customer inquiries
Learn more about all LiveAgent Features.
Try out LiveAgent for FREE
Handle all customer inquiries from one interface. Start improving your customer experience with a 30-day free trial right away!
Watch a video about customer experience
Customer experience is paramount for businesses of all sizes. LiveAgent help desk software offers an array of reliable functionality to help companies improve their customer support experience. With features such as comprehensive ticket management, omnichannel capabilities, customer self-service portal, and detailed analytics, LiveAgent assists businesses in boosting customer satisfaction and decreasing response time. Additionally, LiveAgent integrates with popular third-party software and offers world-class security to ensure customer data stays safe and secure. By leveraging the features and tools LiveAgent software has to offer, businesses can easily provide their customers with helpful and efficient customer support.
What is Customer Experience? | AssistKD02:11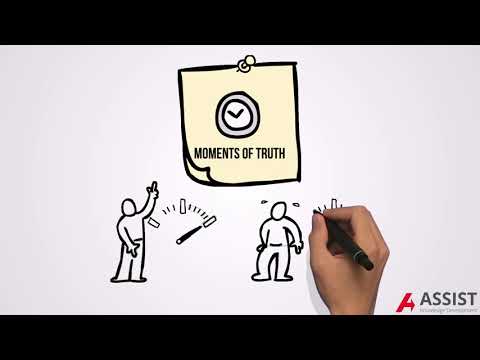 AssistKD
Topics
Importance of customer experience
Deep listening to customers
Quantifying customer wants
Empathy for customers
Touch points of customer journey
Video summary
The video discusses the importance of customer experience, which is rapidly changing due to the adoption of social and mobile technologies. Organizations should focus on understanding customers through ongoing deep listening and quantifying their wants, in order to transform and ensure a positive customer experience. This requires empathy for customers at all touch points of the customer journey. Failure to do so may lead to the organization's demise.
Frequently Asked Questions
What does the term customer experience mean?

Customer experience (or CX) refers to all interactions between a customer and a company. It includes both the experience related to the technical side, as well as, for example, experiences related to contact with a representative of a given brand, i.e. customer service.

What are the pillars of customer experience?

There are six main pillars of the customer experience. The first is personalization, that is, focusing on the customer to create an emotional bond with him. The second pillar is honesty, which is based on mutual trust and credibility. The third pillar is expectations. The point here is to be aware of what customers expect and what to do to exceed them. Another foundation is taking responsibility for finding a solution to the problem. The next point is the ability to simplify customer service as much as possible, which the customer should spend as little time and effort as possible. The last pillar is empathy, i.e. creating individual relationships with clients based on the context of the situation.

How to improve customer experience?

To improve the customer experience, the first thing you need to do is understand the customer, put yourself in their shoes and ask yourself: what can we improve? An equally important point is excellent customer service, which will allow you to efficiently solve customer problems, and also give you the opportunity to listen to them in real time. Relying on regular customer feedback is a way to improve your customer experience.
Expert note
Customer experience is crucial for business success, with loyal customers and higher revenue being some of the benefits. Invest in CX software solutions to improve customer satisfaction.

Andrej Saxon
Sales manager