Adding a Contact form to your website, enables your customers to send you a message directly from your website. Once a customer clicks on your Contact button, a form is shown where she or he just enters his message and clicks send. You can even add multiple Contact forms of different designs on various websites.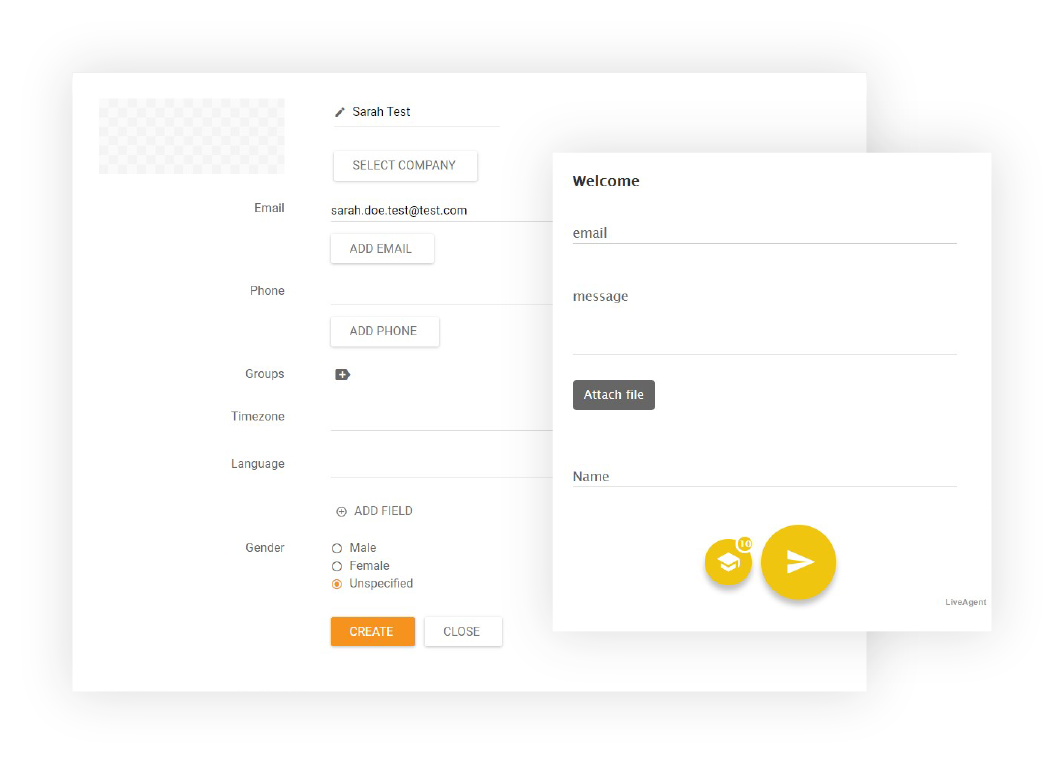 LiveAgent offers two types of Contact forms:
Contact form using a button – when the Customer clicks on the Contact button, a form will be shown
In-page Contact form without using a button – the customer doesn't click on any Contact button. Instead a form is shown directly on the website (no need to use a Contact button)
Business Benefits of Contact forms
Generate more leads by having an easy way to get contacted
Acquire important business information (Name, Email address, Phone number, Interest)
Hide your email address to avoid spam, have visitors contact you only through Contact forms
Contact forms can be fully customized in the number and types of fields that you require to be filled
Don't want to share your email address, have a Contact form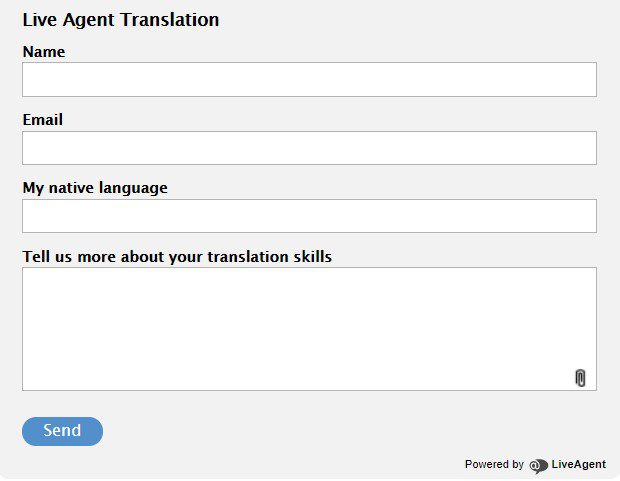 Contact form
You can choose a predefined Contact form from 3 style options:
Possible changes in Contact form design:
Title
Let visitor choose department
Border color
Button color
Content color
Form color
Status color
Textbox field
Listbox field
Checkbox field
Checkbox Group field
Create unlimited number of fields (name, email, phone, order ID, company, message…)
Pre-made Contact buttons
Place a Contact button anywhere in your website and start answering your customers. LiveAgent provides various pre-made & customizable Contact buttons. Haven't found the right style for your Contact button? Don't worry, you can create a custom one by uploading an image or by writing your own HTML code.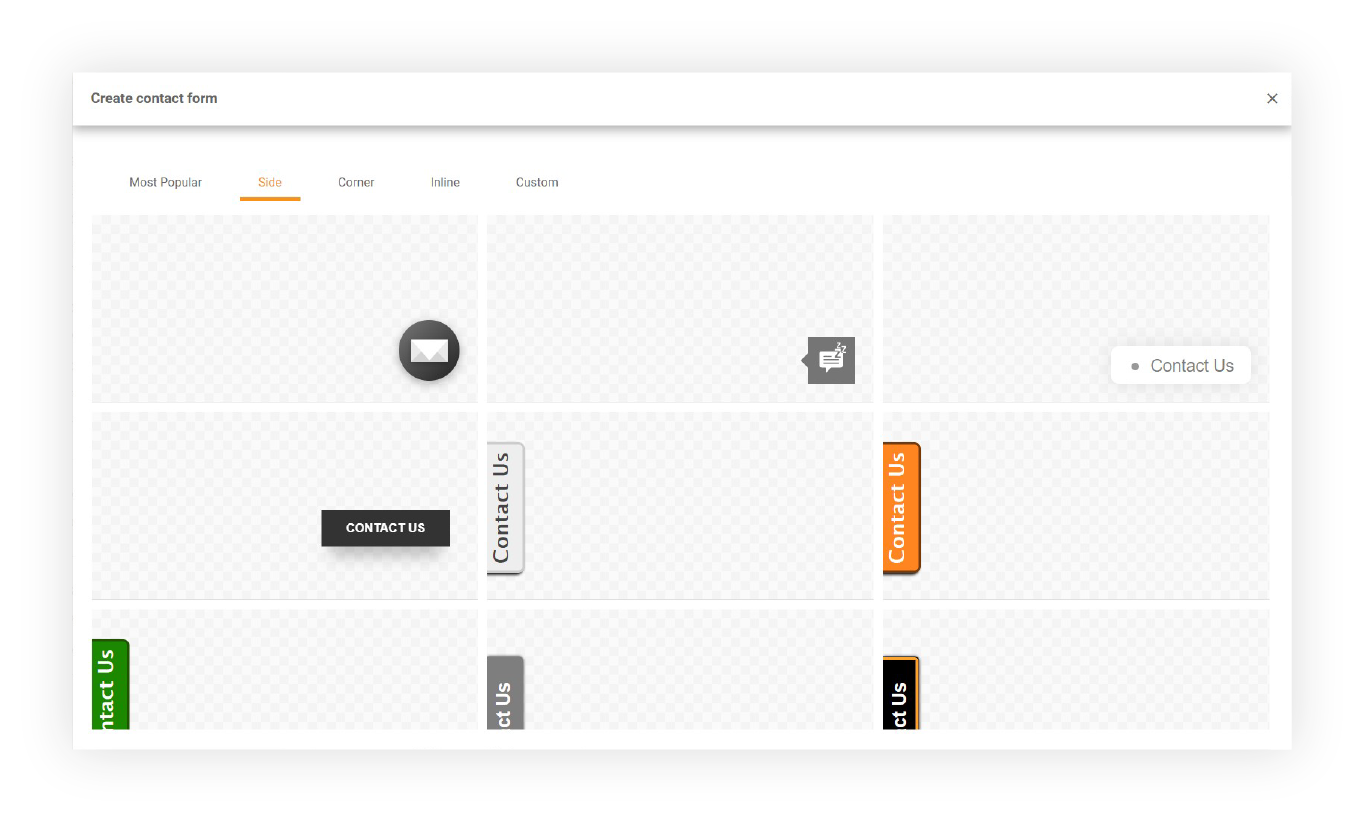 Easy integration
The simple system makes it easy to create customized Contact forms that are easy to integrate into your website by simply copy-pasting small HTML code.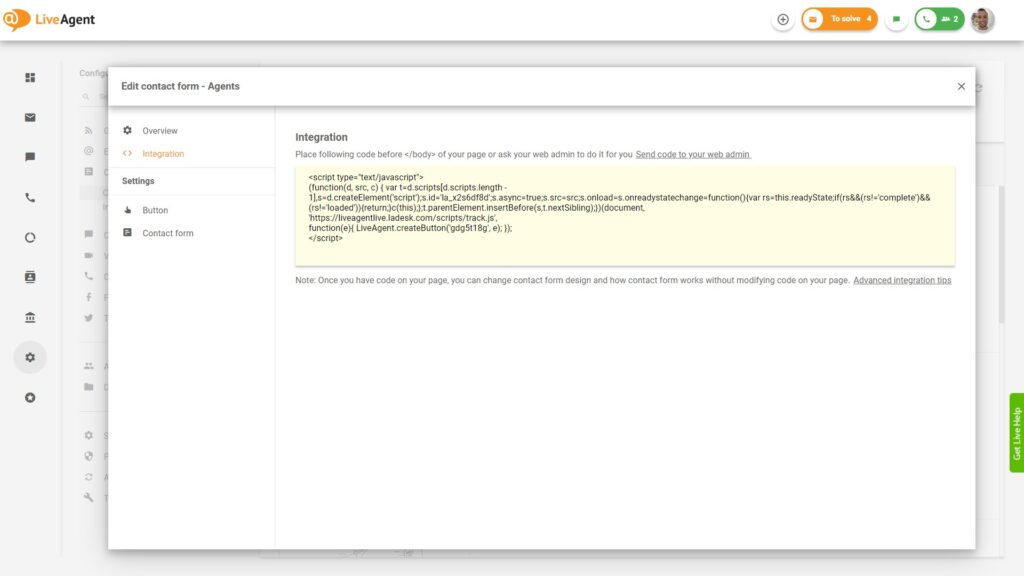 Knowledge base resources
Generate more leads with contact forms!
Provide your customers with a convenient way to contact you on your website while generating leads and collecting customer contact information. Try it today for free.