According to The Remarketing Report by SaleCycle, a behavioural remarketing company, the average cart abandonment rate for the first quarter of 2017 is 75.6%, which is lower than the previous quarter, but it is still quite disconcerting. What this number shows is that online shoppers are not generally satisfied with a lot of ecommerce websites, which is why such a high number of them leave shopping carts before completing their purchases.
There are many reasons for shopping cart abandonment on ecommerce websites, such as the website not displaying shipping fees until the checkout (which turn out to be too high), not being able to complete a purchase without creating an account, a complicated checkout process with too much friction, a slow website with technical issues, no suitable payment options, or not providing mobile users with a good user experience.
While these and many other reasons for shopping cart abandonment need to be seriously dealt with, there is one element that every eCommerce website should implement in order to satisfy their customers and increase sales, and that is live chat. Live chat can significantly reduce cart abandonment rates, so take a look at how you should use it to help your customers and improve their online shopping journey.
You can monitor your customers to gather insightful information
Live chat software has a number of features for helping you nurture your online customers and, thus, improve your business. One of those features is real-time monitoring, which enables you to gather information about people checking out your website, so that you can learn more about them in order to know exactly how and when to offer a helping hand.
Real-time monitoring shows you how your visitors have found your website, where they are located, which pages they are viewing, how long they stay on each one, as well as how many times they have visited your website and whether or not they have interacted with you before. All of this can help you get to know their preferences, so that you make an effort to provide them with great service and, thus, prevent them from leaving your website unsatisfied.
You can send proactive live chat invitations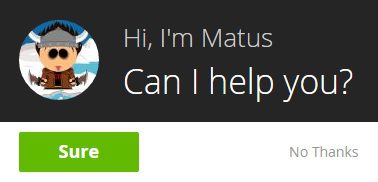 Proactive live chat invitations are personalized messages that you can send to your website visitors to provide them with an excellent customer service and improve their user experience. As a result, this kind of strategy will help you reduce cart abandonment and increase your sales.
Since real-time monitoring will give you an insight into your customers' behaviour while they are browsing through your website, you will be aware of any potential issue they may be experiencing. Therefore, you will know precisely when to start a conversation without coming off as pushy.
Being pushy and sending live chat invitations when your customers don't really need your help may only annoy them and make them bounce back. You may come off as not really wanting to help, but rather being too eager to make a sale. The key is to really be proactive, that is, engage in a conversation at the exact time someone needs you.
Let's say a customer has been switching between two product pages for a while, obviously trying to decide which product to choose. You can send a proactive chat invitation and offer to help them make a decision. If someone is on your checkout page for some time, that is also when you should send this time-based message and see if you can help them resolve any issues.
You can also send a live chat invitation when a customer reaches a particular cart value, and perhaps offer a discount or even free shipping. Not only will that make them stay longer and perhaps even add a few more products to the cart, but it will also definitely compel them to come back again to do business with you. This kind of lead-nurturing step can really go a long way and help you generate more leads and significantly increase your sales and ROI.
Live chat makes you available 24/7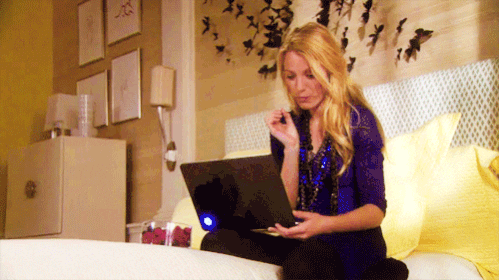 When you have live chat on your ecommerce website, you show every potential customer that you are there for them whenever they need you. It helps you build trust with them and shows that there are real people whom they can talk to if they experience some issues during their online shopping journey.
However, if you implement live chat on your website, you need to really be available 24/7. If someone visits your website and happens to need some help, but you are actually offline at the time, they will simply leave and find what they need someplace else. Therefore, make sure that you are always there for any kind of support, and you can be sure that your every effort will pay off in the long run.
Pre-chat surveys can also be very effective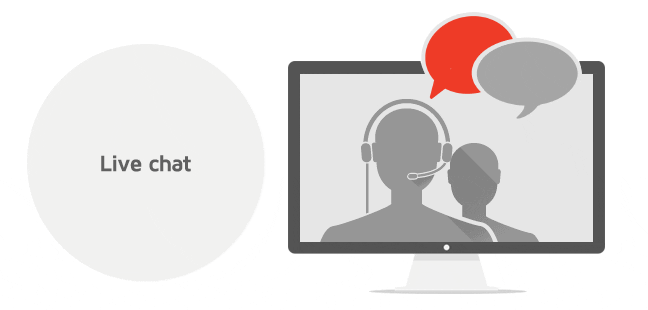 You can choose to offer a pre-chat survey to your first-time visitors, which is a message you send before any other live chat conversation takes place. Pre-chat surveys enable you to collect useful information regarding certain pain points your customers may have, so that you can get to know them a bit better and, thus, understand how you can help them out.
However, you need to be smart with pre-chat surveys because, again, you don't want to be pushy. What's the point of having a proactive live chat strategy if your pre-chat forms will pop up every time someone visits your online store? If you use them, make sure you place them in your sidebar, so that people will be aware of them and fill them out if and when they wish to do so.
Implementing live chat into your ecommerce website is definitely one of the best steps you can take to reduce your shopping cart abandonment rate and considerably improve your business. It's really not a question of whether or not you should do it, but rather a question of when you should do it.
Ready to reduce shopping cart abandonment?
Assist shoppers in real-time, guide them through the check-out process, and enjoy more sales. Try our live chat software today, no credit card required.