It comes as no surprise that live chats are one of the best ways to handle customer support and push your prospects down the sales funnel. SaaS is a specific industry where on a website, you're far more likely to find a live chat button than a phone number.
But what if you're not a master of starting conversation with your (future) customers?
Don't worry – you're about to become one.
In the post below, you'll find 20 ideas for live chat conversation starters that will help you drive more communication with your customers and, if you do it right, increase your revenue while reducing churn.
Let's get started.
Why do you need a live chat on your website?
But before we give you all these actionable ideas for live chat conversation starters, there's something we need to discuss first.
Here's the question: why do you even need a live chat on your website?
Now, it doesn't take much to notice that not every SaaS out there allows you to contact them this way. There are some well-known industry giants that haven't implemented this function and they seem to do perfectly fine without it.
There are, however, a few good reasons for having a live chat client added to your website.
We're going to break them down one by one.
Increase conversion rates by preventing drop offs
Talking to your users (or potential users) directly is one of the easiest ways to push them down the sales funnel. In opposition to other techniques SaaS teams use to increase conversions and reduce churn, one-on-one conversations give you (almost) full control of the entire process.
By chatting with your prospects directly, you can see when they're about to give up on you and prevent that from happening. Or, alternatively, you can try to redirect them to a secondary funnel. 
Imagine this:
There's no chance that one free user converts to a paid one right now. If they just visited your landing page or received an email, they'd probably just drop off your radar without response. Chance wasted.Meanwhile, in a direct conversation, you can still make the most of the situation and keep the marketing channel open. If they don't buy from you now, you can still direct them to a secondary funnel: offer free courses, ebooks and newsletters or even try to schedule an appointment to learn more about their struggles that you could possibly solve.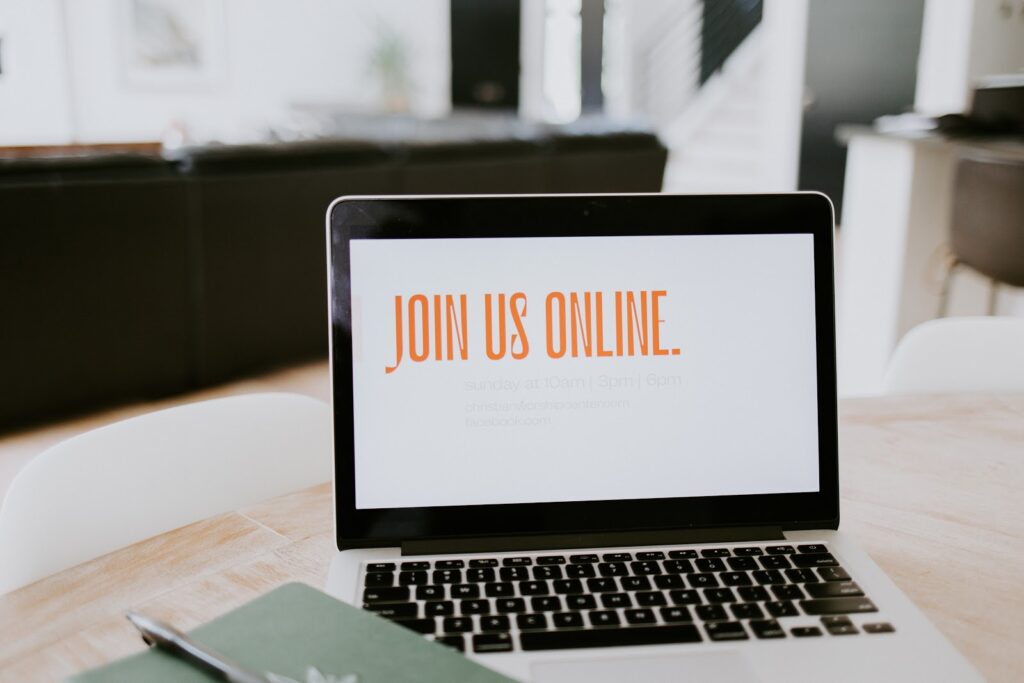 Address issues personally
In the ideal world, every SaaS user is tech-savvy enough to figure out their way around your product. When in doubt, they can solve their own issues by checking out your knowledge base and guides.
But we're in the real world here. 
People who encounter any issues with your product will more often than not expect someone will attend them personally – just like a shop assistant would. Your live chat will be one of the first options to consider when they decide to get in touch with your team.
That gives you ample opportunity to make the most of the situation and even turn the unlucky tides. Bots or FAQ can be effective, but they've got nothing on a real person that can assist your customer and show understanding for their problems. In extreme cases, a skillful customer support rep can even soothe a frustrated soon-to-be-ex user and prevent them from closing their wallet for you.
Improve overall customer experience
How users view your brand can make or break your entire business. One of the best ways to keep your customers hooked is by providing high quality, top-notch customer experience through engaged customer support using customer success software for SaaS.
Usage of LiveAgent is the reason that our customer satisfaction rate is 98,6% and growing even higher.

Martin Palus, Post Affiliate Pro
Friendly, user-oriented and ever helpful people to get in touch with can become your brand's strongest asset. In some cases, that excellent customer support may be the reason people will overlook other flaws in your product or service. There's no easier way to allow your users to discover the awesomeness of your support team than by connecting both sides with an easily accessible live chat client.
Offer easy access to support
We promise you: your users have already got enough on their plates. The last thing they want is to spend time trying to get answers to their basic software-related problems.
Being able to solve customer queries in real-time with live chat helped us decrease ticket load by 25%.

Peter Blazecka, Zľava Dňa 
Some people may prefer to search for solutions on their own, but many more will prefer if someone on your team guides them through their struggle. Best if you make it easy to contact your team – live chat is your go-to solution, far easier to get use than emails or user communities.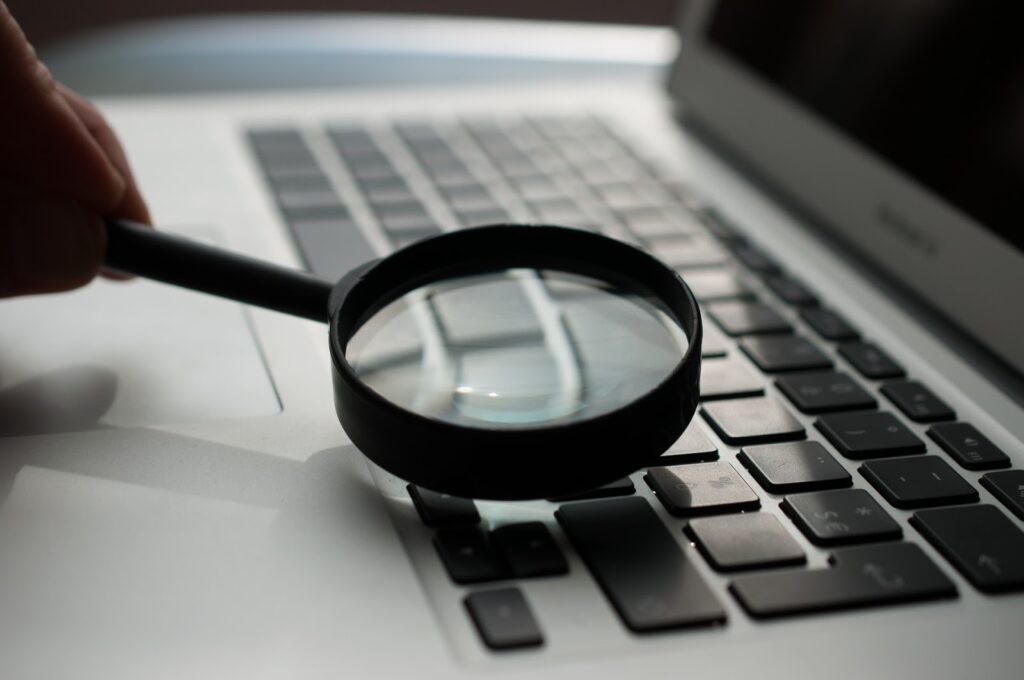 Learn more about your customers
Growing your business and increasing your revenue boils down to one thing: delivering what your customers need exactly when they need it. In the beginning, educated guesses may be good enough. But if you truly want to grow, you need to know your users inside out.  Having a live chat added to your service is an excellent opportunity to discover who your customers are and what they seek. By starting conversations, you can steer and navigate them the way that helps you learn more about your targeted market.
Gain competitive advantage
Like we said above, not every SaaS out there uses live chats. Meanwhile these which do, are easily one step ahead of their competitors. Imagine that while others send their users to endless FAQ threads, you deliver answers within seconds. 
Or that when others have people wait for answers to their emails, your team is right here and now, ready to assist.  Or, while they focus on self-service, you focus on keeping conversations going and maintaining human relationships. That's no brainer which options offer better customer experience and get you ahead of the competition.
Stay in touch even when offline
Unless you've got a team that works 24/7, at some point your business will be offline. But doesn't mean that your customers are offline too. Installing a simple live chat bot on your website will ensure that you don't leave them unattended even if you're not there.
A chatbot can complete a variety of tasks: guide your visitors around the website, answer their basic questions or inform them  when you'll be back online. While nowhere near as good as a real person servicing your users, it's still a better option than not servicing them at all. With all that said, let's hope now you feel convinced to get started with live chats.
Consider placement & context
Live chat conversation starters ideas are always good to have, but there are two more details to remember: placement and context.
In most cases, live chat website prompts are designed to be generic and show up on your homepage. But remember that you can always go beyond that and start conversations based on where your user currently is on the platform.
Don't forget about the language. Formal or informal, casual or more serious, with or without emojis – these are the details that matter more than you think. Mimic the way your audience speaks to bridge the gap between you and them. Show you're just the type of person they are. It's all about starting the right conversation at the right time. Now, it's time we get to the best part: ideas for live chat conversation starters you've been waiting for.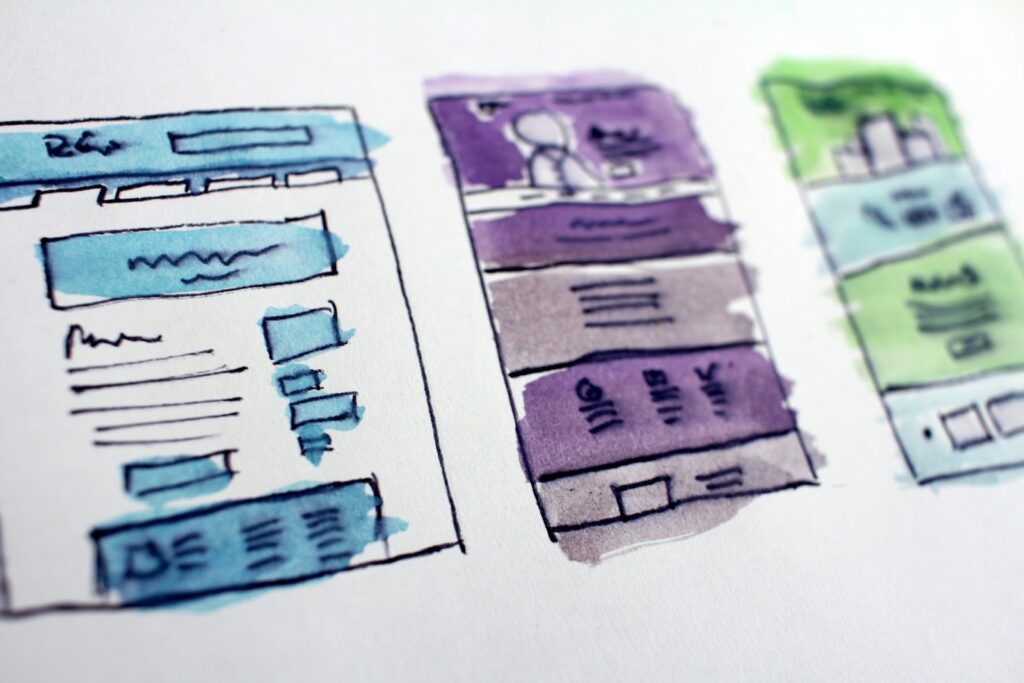 Live chat conversation starter you can try today
If you haven't got much experience with live chats before, you're likely to wonder what to say to encourage your users to have a chat with you.
"Hello, how can I help?", seems like the most basic option. And while by all means it's a perfectly good way to start a conversation, there's so much more you can do. Let's have a look at the examples below.
Offer a general welcome & call to start a conversation
The aforementioned "How can I help?" falls into this category, of course. But the first thing you can consider is to simply make your visitors feel welcome. Offer a general, warm greeting. Follow up with a call to action – encourage them to ask you questions or have a chat with you.
Introduce yourself
Say who you are and what and what's your role. This way, you don't start off from a position of a stranger. Instead, you show yourself as a real person that is here to help your customers. By the way, profile pictures do make a difference!
Make them feel welcome
Warm up your customers by making them feel welcome on your website. Appreciate their presence verbally. Say you're glad to see them or happy that they stopped by.  People like to be in places where they're welcome and wanted. Your customers aren't exceptions from this rule.
Ask them to subscribe to your newsletter
Pop ups with lead magnets are one of the industry standards for collecting emails. But if you've got a live chat on your side, you can use it to introduce your prospects to your newsletter.
Ask them if they can't find what they're looking for
This is one of these live chat conversation starters that aren't intrusive and yet they remind your customers of your presence. If they seem lost, you can always set up your live chat client to pop up and offer help in finding what they're looking for.
Help them pick the right thing
This one is good for pricing pages, products comparisons or subscription plans. Maybe your client doesn't know what's best for them? Instead of losing them to their own confusion, offer help in picking up the right offer.
Recommend something based on the page they're browsing
We're back to context-related live chat conversation starters.  Make the most of opportunities your website visitors create when coming to you. Pages their visit, information they stop on, tabs they browse for longest – all of it is something you can use to start the conversations and then lead them along the way you've designed.
Ask them if they use your solution or something similar already
This is a curious one but it can lead to unexpected and interesting conversations. As your visitor looks around, stop by with a simple question: "Hey, have you used a solution like [Your Product's Name] before?". See what happens and take it from there.
Offer a freebie
People like gifts. And you like getting new leads to fill up your funnel. Instead of trying to get them to talk to you, you can offer your potential users something for free – an ebook, spreadsheet or industry report.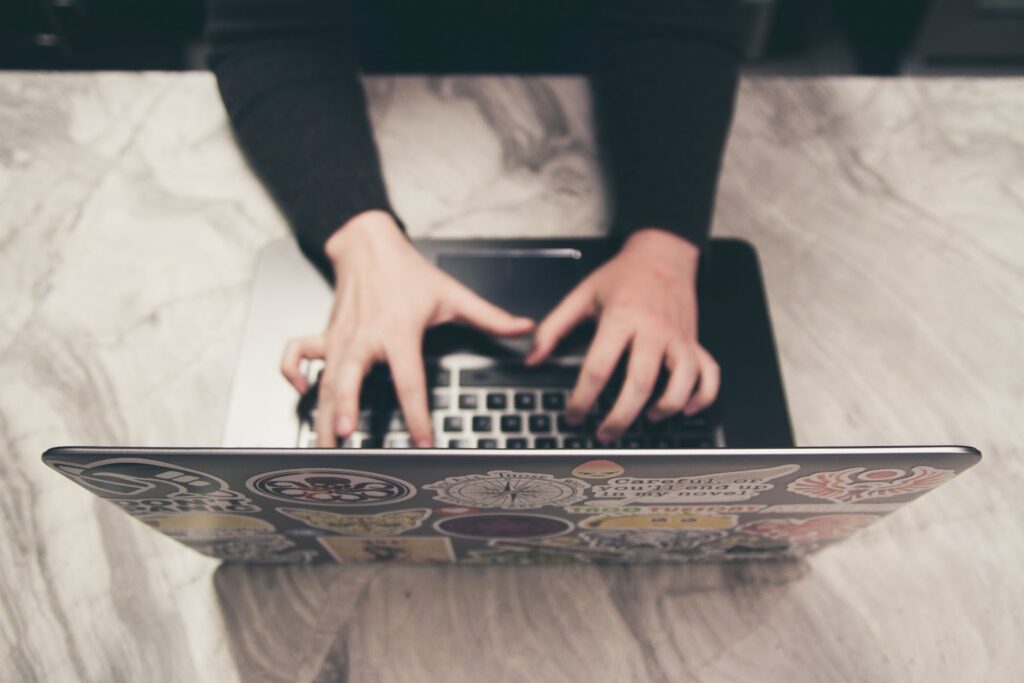 Mention their software struggle
If you expect that most of your customers already use a competitive solution and you're 100% sure yours is better, use it as a conversation starter. Ask them if they're frustrated with their current solution or, if they don't use any software at all, with the way they're handling their problem right now.
Welcome them back
Your live chat client can pick up whenever a visitor is a returning one. When that happens, you can welcome them back and through that, show them that they're not just another stranger – but someone recognized and appreciated.
On return, ask if they have some additional questions
Once more, you can use some special live chat conversation starters if a given user is a returning one. Ask them if this time they'd like some assistance, or if something wasn't clear enough after their first visit. 
Ask them if they need your help with pricing
Your pricing page should be simple enough to understand and your potential clients shouldn't have issues picking the right plan. But as they browse the pricing page, it doesn't hurt to ask if they'd like you to assist them in choosing a subscription matching their financial needs.
Encourage them to chat instead of calling
If a visitor lands on your contact page, they're probably trying to get in touch with you. Even if you list your contact email or phone number, a quick live chat pop up saying you're here right now may make the whole difference.
Tell them how you can make their life easier
It's a simple enough trick – they have a problem, you have a solution. Offer a statistic or an example how you have already helped others and, consequently, how you can change the life of that one visitor as well.
Ask them how they found you
Here's another example from the category of life chat conversation starters that doesn't scream SALES from the get-go:
"How did you learn about [Product Name]?" 
It's a simple, non-intrusive question that can start more conversations than an attempt to instantly push people in your pipeline. As a bonus, you get information about your biggest traffic source.
Describe the general pain of your audience to grab their attention
Honestly, hitting them where it hurts may yet be one of the most effective live chat conversation starters. The more you know about your customers, the more aware you are of their problems and pains. By mentioning one of them, you're likely to draw their attention and ask about the solutions you could possibly offer.
Tell them about recent addition to your product
Had a big, shiny update? Launched a life-changing feature? Why not tell your visitors about it? Catch their attention with something you're proud of and that they may like as well.
Direct them to the right page
It's simple enough – be their guide.  You know best what your users are most often looking for. Show them where to find it, right away.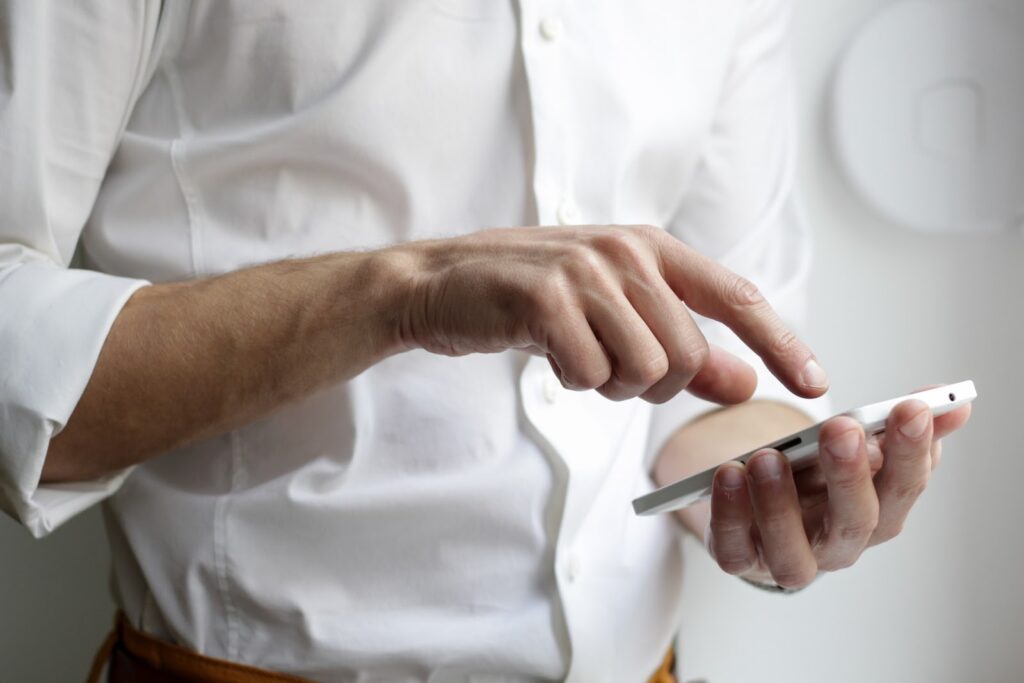 Give them two options to choose from
Each of us has a moment when we don't really know what we want or what we're looking for. Your users may be the same. By giving them two options to choose from, you lower the number of options and make it easier for them to decide where to go.
Over to you
How did you like these y live chat conversation starters? Now you're ready to keep the talk going and root down more customers. Which conversation starter will you try out first?