Let's face it. You've probably stumbled on this article because you have trouble converting browsers into customers. This pain point can be truly devastating for any company.
But, there is a way to convert the browsers and improve your overall customer service.
According to Forester, " Live chat leads to a 48% increase in revenue per chat hour and a 40% increase in conversion rate."
Yes, we are talking about a little live chat button that is usually placed in the corner of the website.
But hold on, the live chat button can do a lot more. If you're curious about the advantages of integrating live chat into your business strategy and have been wondering, what are the benefits of live chat? – you're in the right place. Check out 10 live chat benefits down below to improve your business right away!
1. Real-time convenience to customers
The one thing you should not underestimate is the power of the real-time conversation with a customer. 
Forrester Research found that 44 % of online consumers say that having questions answered by a live agent while in the middle of an online purchase is one of the most important features a website can offer.
There are actually two types of customers who need help and use live chat.
The first group is potential buyers, and these are the most common situations in which potential online customers use live chat:
Want to know more about product specifications
Having trouble finding a specific item on a given website
Want to compare products
These scenarios enormously influence purchase decisions. In fact, more than 38% of online customers took their purchase decision due to Live Chat sessions. 
The second group of live chat users is your current customers. 
The most common reasons why they use live chat are:
Want to ask about "Return policies"
To check the status of their order
Want to report bugs or suggest improvements in your service
Another nice live chat benefit is that you can get nearly instant feedback or notifications when there's a wide-scale customer-facing problem. For instance, if you run a SaaS business, and anything goes wrong, customer service chat gives you an immediate view of the issue from your customers' perspective.
2. Live chat saves money
The second significant benefit of a WordPress plugin live chat is its cost efficiency. So, how can live chat save you money? 
It increases efficiency by allowing live chat agents to handle multiple chats simultaneously. Thus, you don't need to hire more agents. Intelligent live chat software such as LiveAgent provides plenty of options for chat distribution and utilization.
It increases the average order value since customers get real-time advice and answers to any questions they might have. It saves "product return" expenses as a customer service chat representative can help you pick the right product or service, which suits the customer best. As a result, the consumer is satisfied and is less likely to return the product. 
It reduces overall help desk center costs by lowering the waiting queue time when compared to a call center.
The implementation of the live chat service is a few minutes of work. LiveAgent Live Chat has a bunch of integrations ready for the most widely used eCommerce and content management systems. As a result, you don't even need any HTML skills to implement live chat on your website. Additionally, LiveAgent provides full integration service to its customers, free of cost.
3. Competitive advantage
It has never been more important to stand out among your competitors as nowadays. 
The amount of business rivals is tremendous and is increasing every day. 
Many eCommerce websites have been adding live chat support to their help desk software to provide real-time answers rather than having customers leave their websites for a competitor. 
Perhaps, you are asking if it is even relevant for your business. Well, it does not matter if you are a small, medium-sized, or a corporate. Live chat gives you an edge over the competitor in any industry. 
Even the corporations, such as Apple, SKY, Virgin Airlines use customer service chat to be one step ahead of the competition. 
Do not miss out on the opportunity to get ahead of your competition.
Try out LiveAgent's 30-day free trial and see for yourself. No credit card details are required.
4. Increased conversions and sales
Having a real person walk you through a purchase adds confidence, and customers tend to spend more time on your website.
A positive experience leads to a higher average order value. 
So basically, your sales are directly affected by live chat.
Multiple studies have proven one of the live chat benefits is a 20%+ increase in conversion rates.
After implementing Live Chat on our website, Post Affiliate Pro conversion rates increased by 23%.

Viktor Zeman, CEO of QualityUnit
Another success story of a company that implemented the LiveChat feature is Wells Fargo. In 2008 the company experienced a double-digit increase in conversions by relaunching their online chat support.
The key to success in conversion increase (with live chat) is having your representatives properly trained. Provide them with insightful knowledge about your products so they can recommend additional purchases. Equip them with discount coupons, which they can offer to customers who are still hesitating before purchase. 
But most importantly, in order to fully utilize a customer service chat, they need to be fast typers. Check how many words in a minute they can type. Make it a competition to improve your online chat customer service. Check out this free live chat typing test and review your team efficiency.
 5. Long-term customer relationships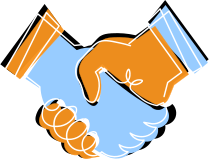 Satisfied, long-term customers are statistically less likely to switch. As a bonus, they tend to be less price-sensitive.
Experts say that customers who feel taken care of are less concerned about what they are paying.
To be specific, 63% of customers who've used live chat tend to come back rather than the ones who don't. 
Studies show that regular customers tend to buy more often and they are less expensive to maintain because of their familiarity with your business and the processes behind it.
When customers feel their voice is heard and they chat with a person behind the company, it's more likely that they'll have a stronger connection to your business and share their positive experience.
6. 24/7 support
Providing 24/7 customer service can be unrealistic for a company that cannot hire agents to cover all the shifts. 
Nowadays, your company can simply operate within business hours and the rest can be taken care of by activating a chatbot to provide self-service to your customers. 
The chatbot can provide the necessary information or a knowledge base article for a client. 
LiveAgent, allows you to switch between a live chat button and a chatbot integration. Moreover, it allows you to create knowledgebase articles to provide the necessary product/service information to customers when the agents are not available. 
7. Improved customer service productivity
Live chat is a great tool for multitasking. You can efficiently solve multiple customer inquiries while the customers respond. If you have well-trained customer service it can increase productivity and overall customer satisfaction. 
A great free tool to test your agents' typing skills is the live chat typing test. Check how many words per minute can they type. Live chat typing test is a great exercise as well as a tool that allows your online chat support to improve. Test it out and see for yourself.
Moreover, productivity is also greatly increased by the variety of customer service chat features such as canned messages, which can save a lot of time for your customer support. Imagine explaining or repeating the same problem if you have a lot of customers. It can be repetitive, frustrating, and tiring. By creating canned messages, you can conveniently answer your customers.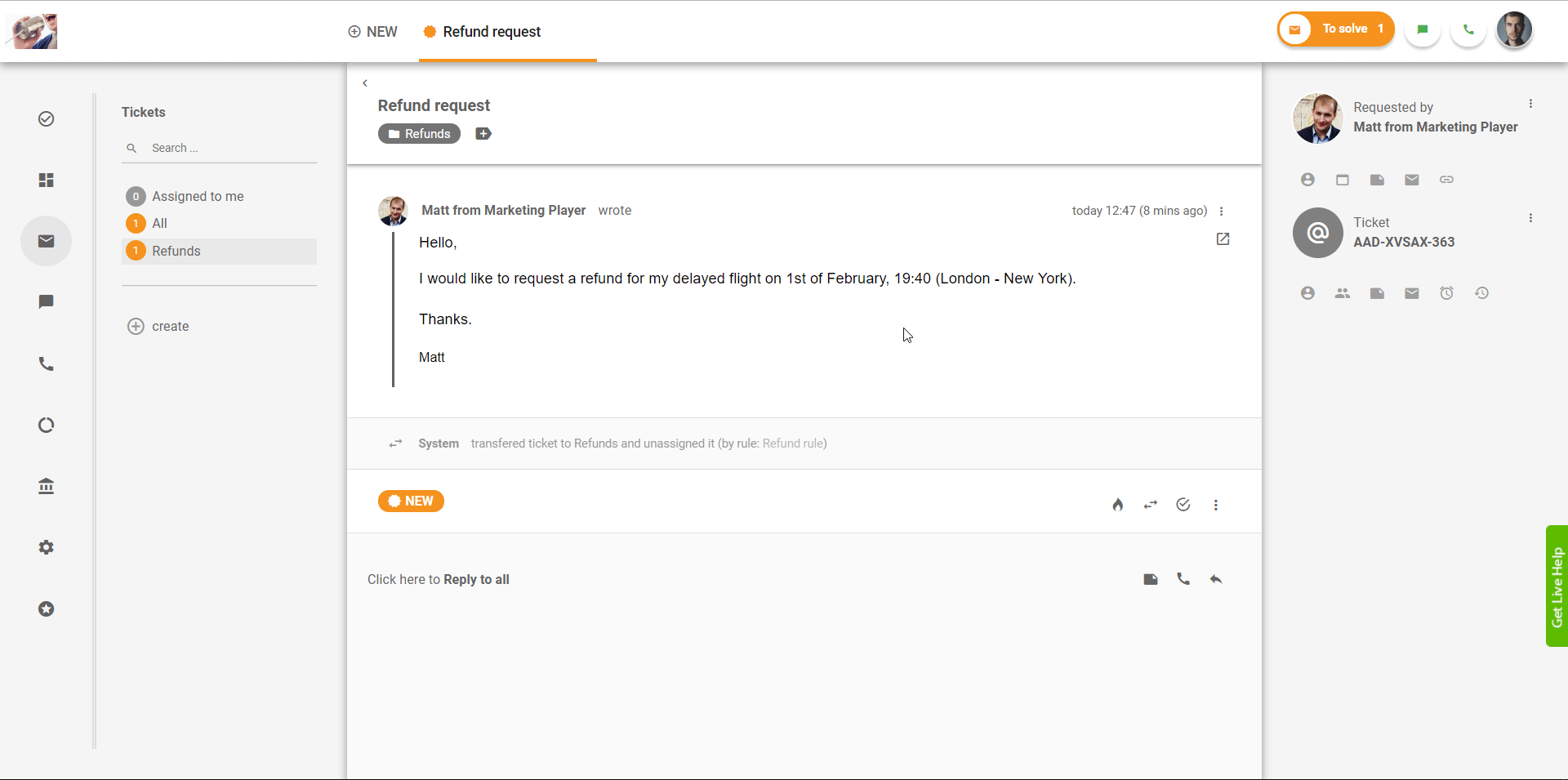 8. Improved customer experience (CX)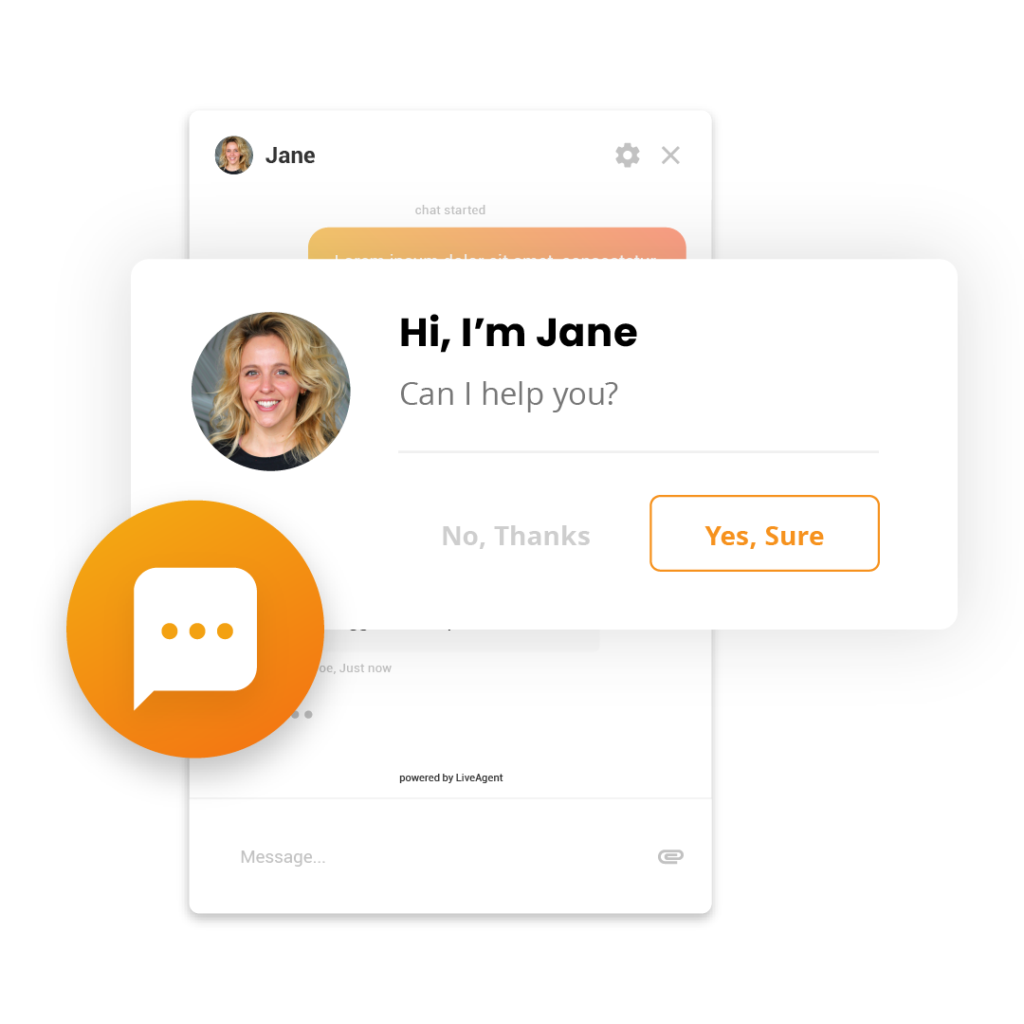 Another great live chat benefits is an option to send proactive invitations to chat. This great function can help you possibly turn accidental browsers into your customers. 
Simple proactive outreach can be forgotten, but it is an important detail that also defines a customer's experience with your company as well as a possible future relationship. 
Qualify and convert leads in seconds
Monitor your website visitors' behavior and invite them to chat with personalized offers based on their location, referrers, or past interactions with your business.
9. In-depth reports
If you use quality live chat software, there are reports build-in to monitor your customers' activity as well as your agents. As a result, your company can collect valuable data to improve daily. 
For instance, you can identify low performers in your online chat customer service and provide the necessary guidance or additional training. 
On the other hand, you can keep track of the customer inquiries that were ignored, took a long time, escalations, and more.
The continuous monitoring process can help your customer support or service in improving the CX every day by easily identifying the pain points in customer service.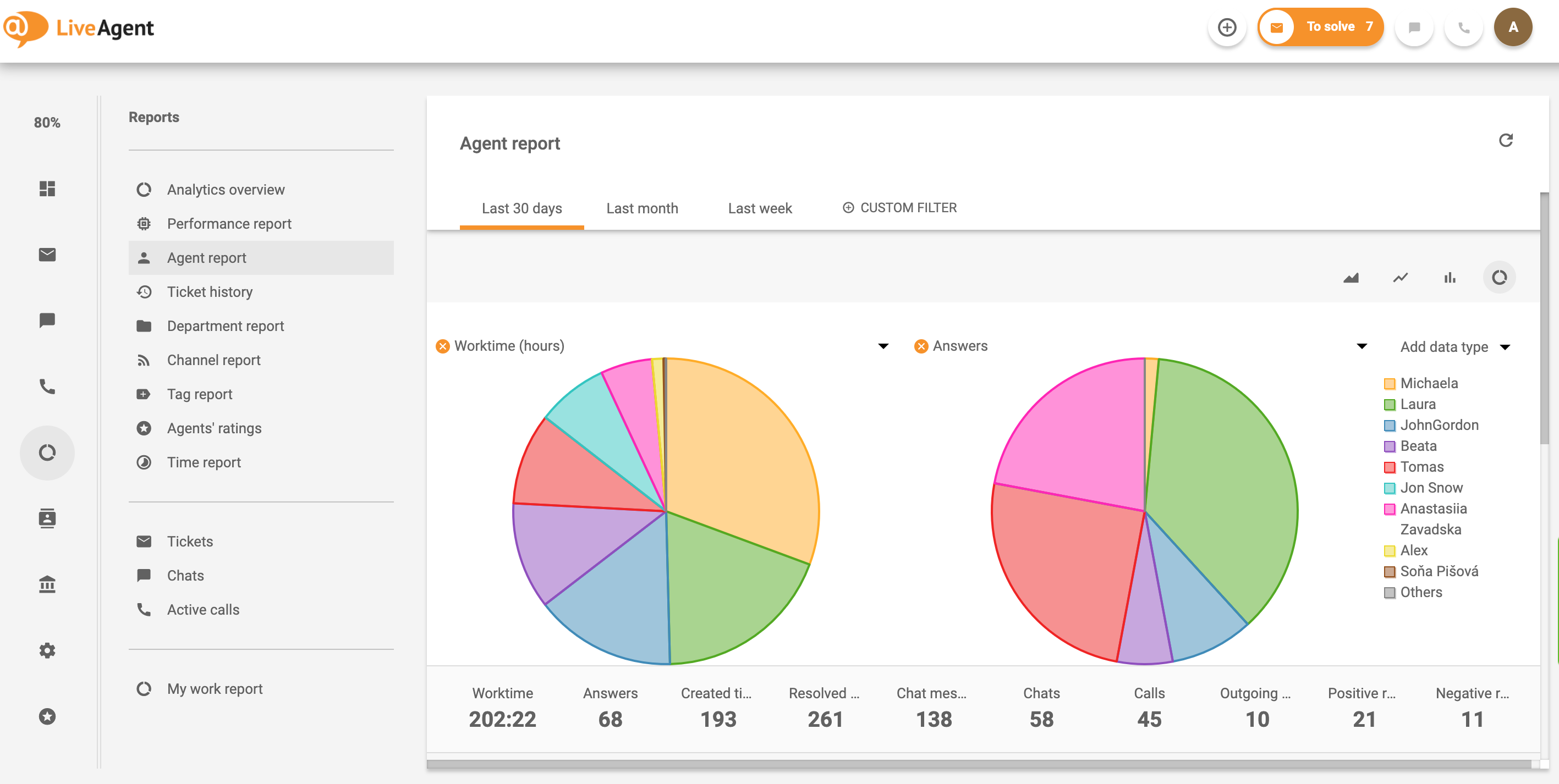 10. Fast customer inquiry resolution
Live chats nowadays are feature-rich buttons. Another great live chat benefit is the ability to share links, attachments, and images. All of these are features that equip your online chat customer service to efficiently handle customer inquiries.
Just imagine explaining the whole process or a guide over the phone to a client. Sometimes, sharing a Knowledgebase article, article with a video, or other attachment can show your client everything step-by-step and prevent possible confusion.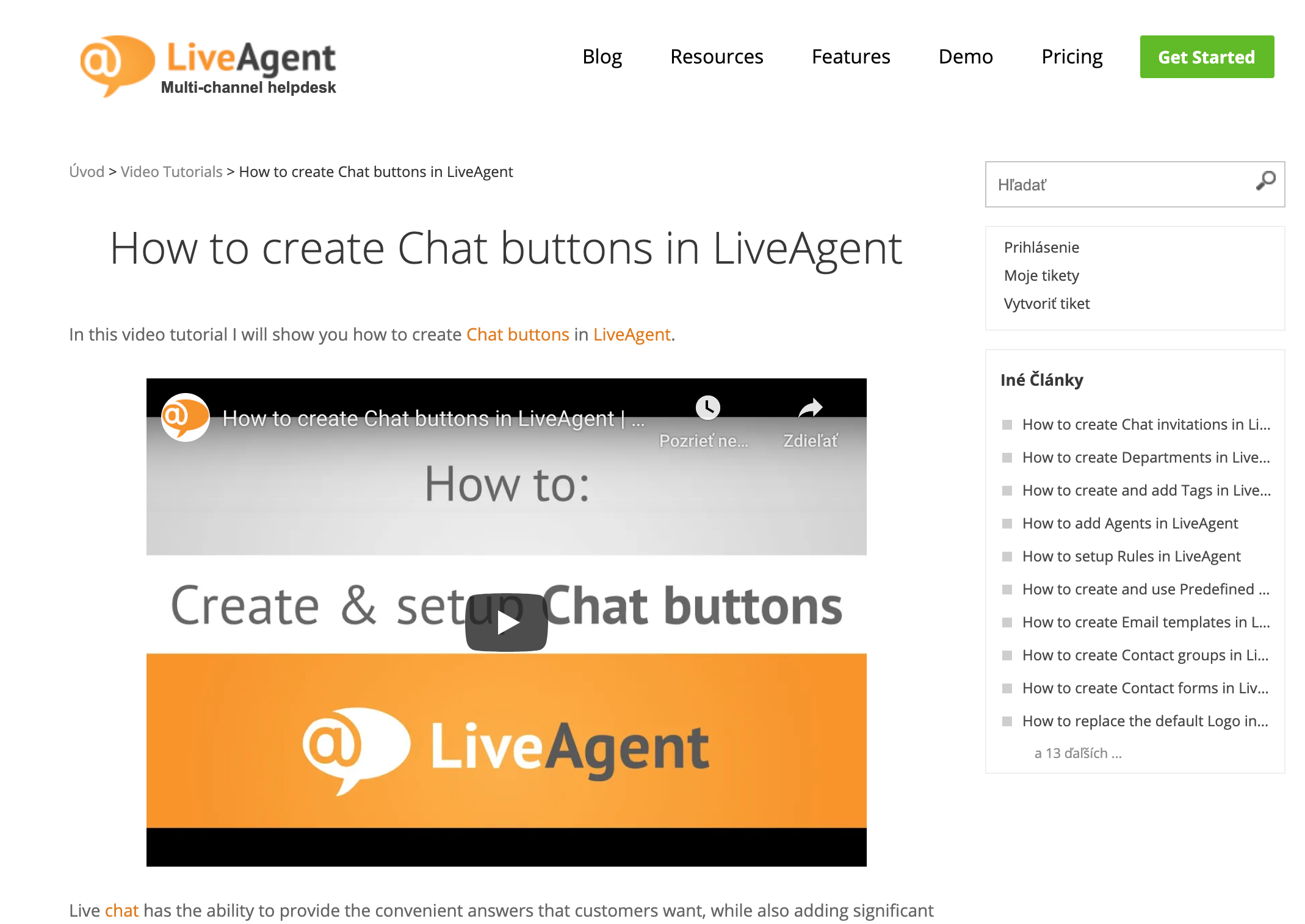 Here are some bonus tips to fully utilize Live Chat:
Make sure you have at least one operator that will be available for the majority of the working day. (If your customer service chat is more offline than online, it might have a negative influence.)
Train your team. Make sure that your chat agents have enough knowledge to answer customers' queries. Equip them with sales skills – it will boost your conversion rates and increase sales.
Play the human card – the whole point of having live chats is bringing human help to customers' shopping experience. Providing robotic responses can kill the effectiveness of live chat.
Learn from your customers – analyze and track the most common issues which customers face.
Track the performance of your agents – LiveAgent easily analyzes the performance of your customer service representatives. Advanced features allow you to directly track whether a purchase was made after or while chatting with a rep., how many live chats did the rep answer during work hours and many more.
"Pay attention to word choice. When using written communication channels, the words we choose can affect the way our message is understood. People who use live chat are typically not experts on the topic they are asking about, so loading a response with industry terms and jargon will only confuse them further."
Engage customers to start chatting with you via chat invitations.
To test LiveAgent's live chat feature, click on the button in the bottom right corner and start chatting. Tell us what you like and where you see improvement possibilities – we love getting feedback from you.
But wait. Can you improve even more?
Live chat software is undeniably an effective way to communicate with your customers. But is it enough? In most cases, communication doesn't stop when a chat is over. It's usually the very first interaction with a potential customer. Live chat for website users know this.
Chances are, that after a chat, you will need to send a follow-up email or hop on a quick call which would require the use of additional tools or software. 
LiveAgent's advantage is that not only it offers superior live chat functionality, it also includes a full helpdesk and call center feature stack. 
That way, you can provide a true, high level, end to end customer experience overall communication channels. 
Do you think you are ready to implement a chat button on your website?
Try out a 30-day free trial and improve your customer service immediately. No need to disclose credit card details!