To make your agent reports concise and easy to understand, LiveAgent cloud help desk software includes the following display options.
LiveAgent offers an Agent report of work time, answered Tickets, Chats, Calls, sales, rewards, and more (see all options below) from a specific time range. Individual entries can be sorted by time range, Department, channel, and Agent. Agent Reports can be exported to a CSV file.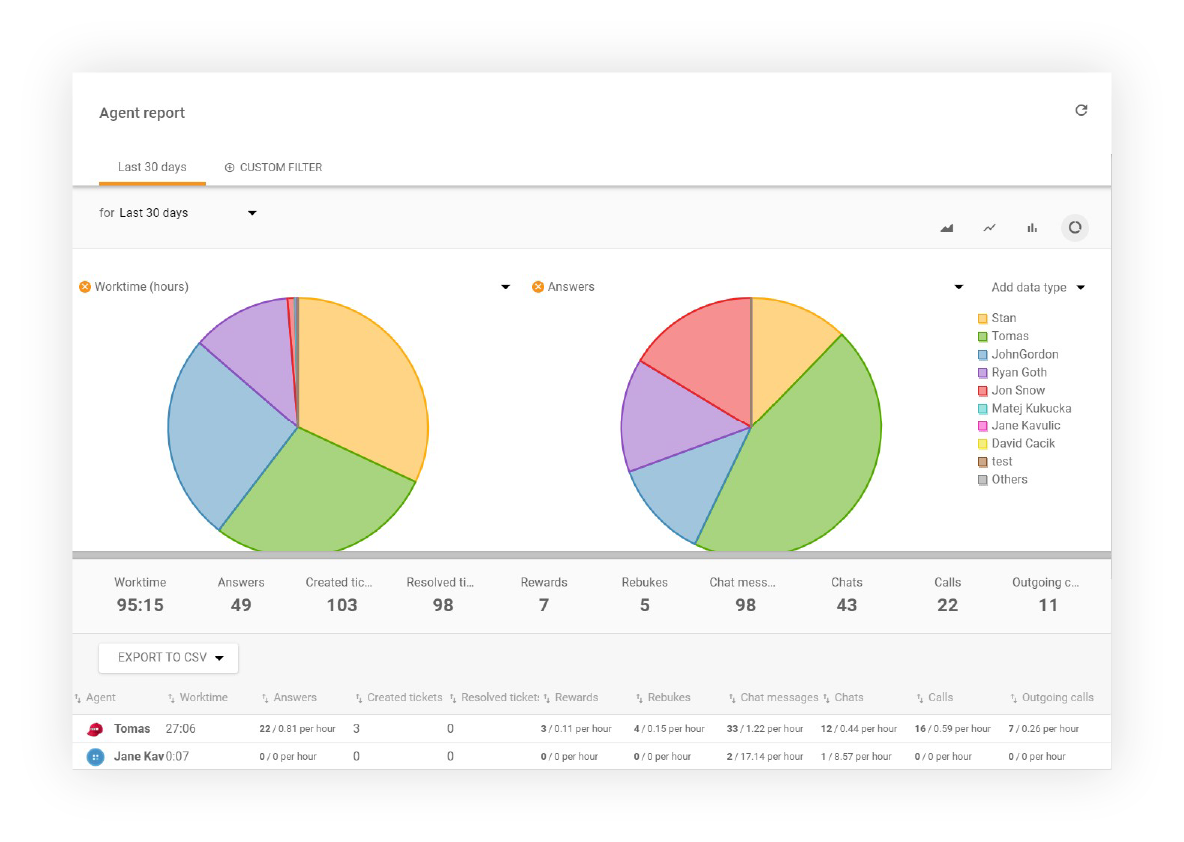 Agent report display options (columns):
Tag
Answer
New answer avg. time
Open answer avg. time
Calls
Missed calls
Call minutes
Chat messages
Chats
Missed chats
Chat pickup avg. time
Chat avg. time
Not ranked
Not ranked %
Rewards
Rewards %
Rebukes
Rebukes %
Incoming messages
Incoming calls
Finished calls
Incoming chats
Finished chats
Agent report can show your data in these types of charts: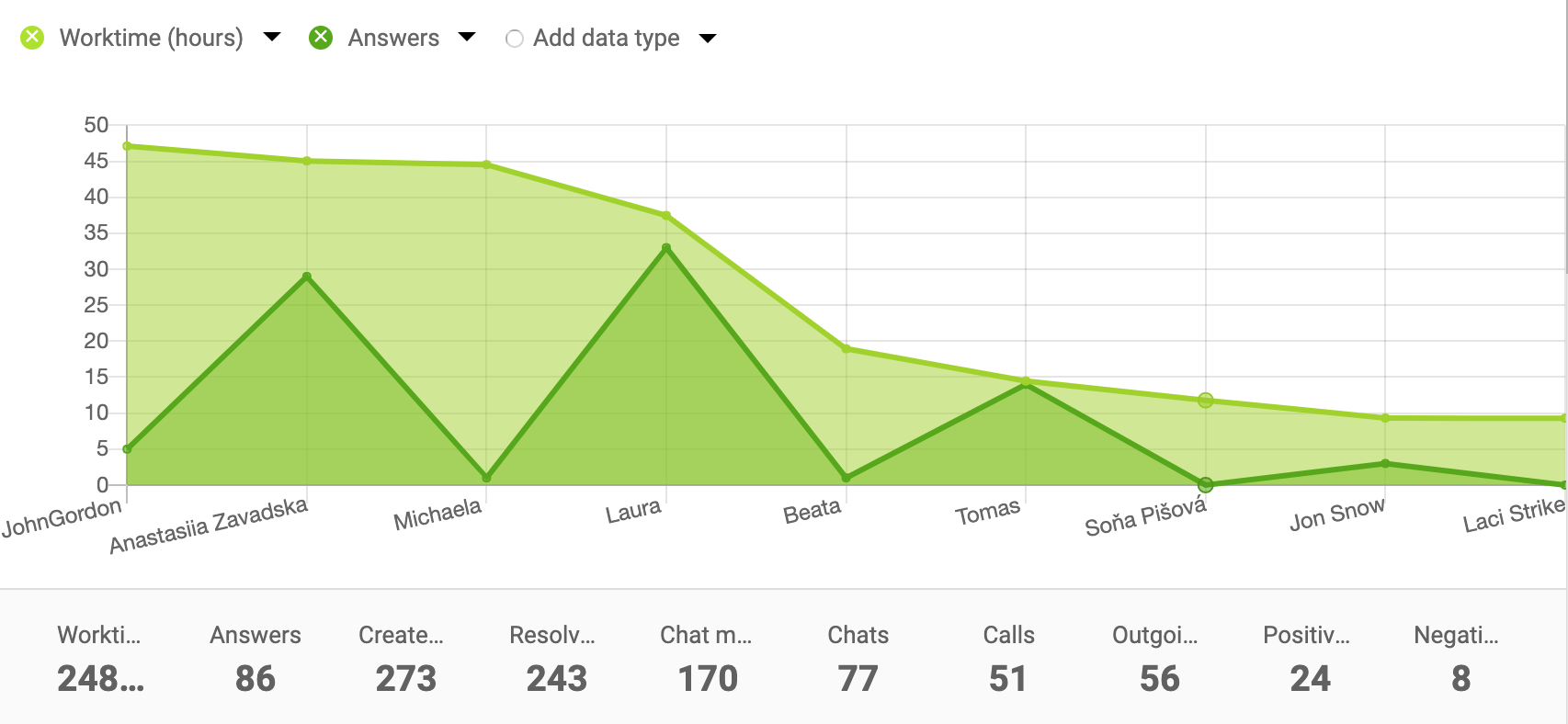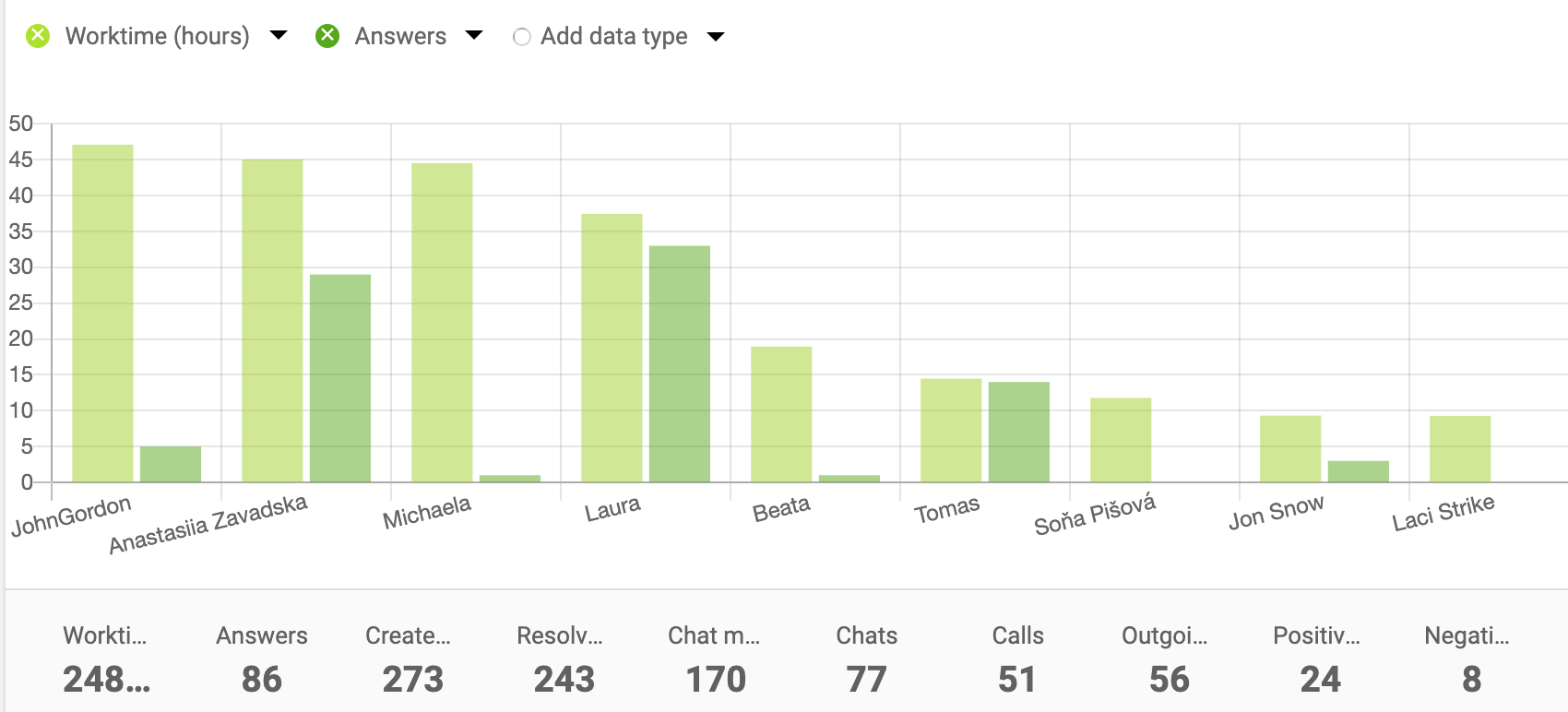 Use Agent reports with API
Use LiveAgent REST API to call values from Agent reports.
Identify the most popular communication channels
Generate channel reports to see how many tickets came from which channel. Try it today. No credit card required.
Frequently Asked Questions
What is an agent report?

An agent report is an audit or summary of an agent's performance. In the context of LiveAgent, it details insights like work time, answered tickets, chats, calls, sales, and more, allowing users to export this data or visualize it in charts. In life insurance underwriting, it's a critical document where the agent gathers accurate information for the underwriter, ensuring the policy's legitimacy. The term's exact meaning can vary by industry, so understanding its context is key.