What is a live chat video?
Live chat video is a tool that allows you to connect with people in real time. It feels like having a face-to-face conversation without being in the same place. All you need is a device with a camera, microphone, and internet connection.
A lot of businesses have clients or employees located all over the world. But when you use video live chat, you can have meetings, give presentations or simply chat with colleagues from anywhere. Implementing live chat software for your website is a great way to build relationships with your customers, improve customer engagement, and adding a video option on top of that can help solve issues more effectively.
Live chat video is a LiveAgent feature that allows you to connect with your customers in real-time using video and audio. It is a browser-based chat solution for websites, so there is no need to download any external third-party applications. By choosing the best live chat software, you will provide an enhanced customer experience for your company. You can also send messages and attachments through chat while on a video call. It makes problem resolution easier and quicker, as everything is done in real time.
What is live chat?
Live chat is a communication tool that allows you to assist your customers and website visitors in real time. By placing a live chat button on your website, your customers have a faster option of contacting you, as live chat communication is instant compared to email or other communication channels.
This article focuses on the live chat video feature to better understand its benefits and best practices to demonstrate how a business can benefit from implementing live video chat into their communication strategy.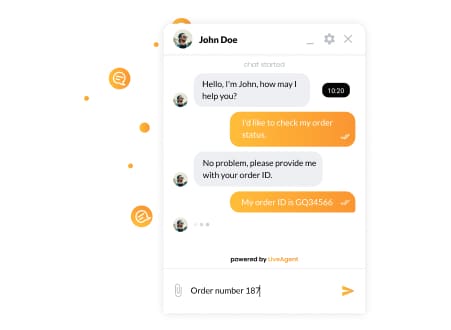 What are the benefits of using live chat video?
When trying to provide excellent customer service, using the video feature is something to consider. Live chat video calls can boost customer satisfaction rates by providing a unique personal touch to your service.
Using video chat communication is also very helpful when a customer requires assistance with a highly technical issue that they need to be walked through step-by-step.
Let's look at some more benefits that video live chat offers:
Improved communication
Live chat video is a great way to enhance customer service efforts and engage with customers on a more personal level. This is because the client can hear and see the representative, which makes the whole conversion process more natural.
It is a great tool for employees to show emotion and empathy, which can help build trust and establish stronger customer relationships. Using non-verbal communication, such as facial expressions, hand gestures, and showing empathy, potentially tense situations can be diffused, and customers will feel heard and understood.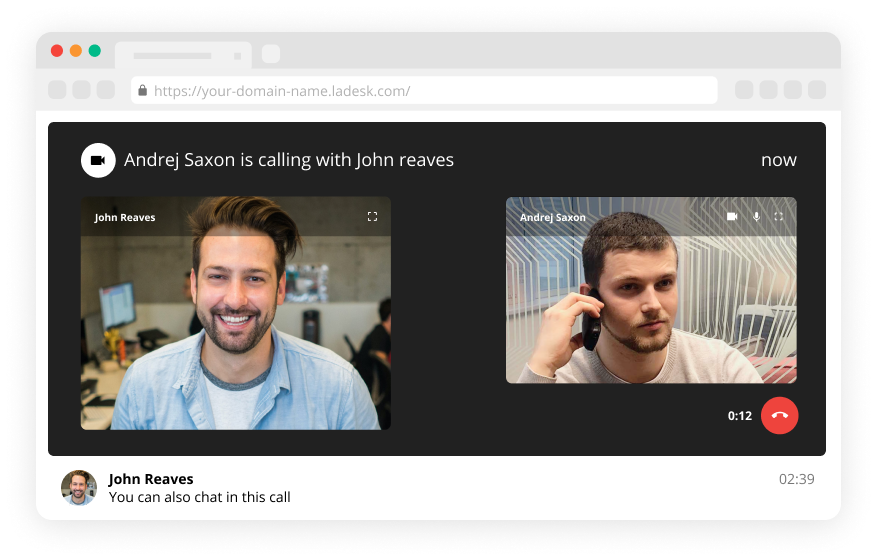 In addition, video live chat has another great use. It is a great way to explain complex issues, guide customers through a technical process or demonstrate products in real time. Clients will be able to get a better understanding of the company's offerings and be able to make decisions while feeling more confident.
Real-time problem-solving
It can get frustrating for customers when they have to wait in a long queue or be stuck in a line while calling customer service. But all these customer frustrations can be eliminated by using live chat video because the customers can connect to an agent within seconds. Companies can troubleshoot customer issues in real time, which leads to faster and more effective problem-solving.
Here are some specific examples of how video live chat can help with solving problems:
Visual communication
The visual aspect of live video chat enables companies to see the described problem and therefore it makes it easier to solve the issue. For example, the customer can point out the problem area of their product, which allows a more accurate understanding. The employees will be able to assess the problem more accurately and come up with the best solution.
Immediate feedback
Your client can provide immediate feedback, or you can ask your customer to fill out the customer survey after the call in the same chat window. It also allows them to give feedback to the customer regarding their issue. It can clarify misunderstandings and ensure that both parties are on the same page.
Personal touch
Face-to-face interactions can offer an irreplaceable human connection and add a personal touch to the customer service experience. This personal touch can be helpful when it comes to resolving complex or emotional issues, where you need to show understanding and empathy towards your customers. It can help build trust and strong relationships with your customers, which is crucial to increase customer satisfaction rates and improve your customer retention.
Time and cost savings
Another key benefit of video live chat is time and cost savings. Especially for companies with a worldwide customer base. They can spend a lot of resources on offering phone support to customers all over the world. However, live video chat can be a great tool to save money and time and still be able to connect with customers and their remote employees.
Here are some examples of how live chat video can help you save time and costs:
Remote work
For companies that have their team distributed all over the world, it can be a great way to eliminate travel expenses but still maintain real-time communication, regardless of their current location. This can be helpful for companies with remote clients, as it eliminates the need to travel to different locations for meetings. On top of that, agents can only explain so much over the phone, email, or live chat. Connecting through a video can be much more helpful. Especially when it comes to technical support because they can provide step-by-step guidance through the screen.
Faster problem-resolution
Offering a knowledge base is a great way of providing self-service to customers that want to find the answers by themselves. However, there are many issues that customers can't solve themselves or they simply can't find the answer on your knowledge base if it contains many documents or articles. With live video chat, you can not only send links to the appropriate articles, but you can also share your screen and guide your customers through the whole process.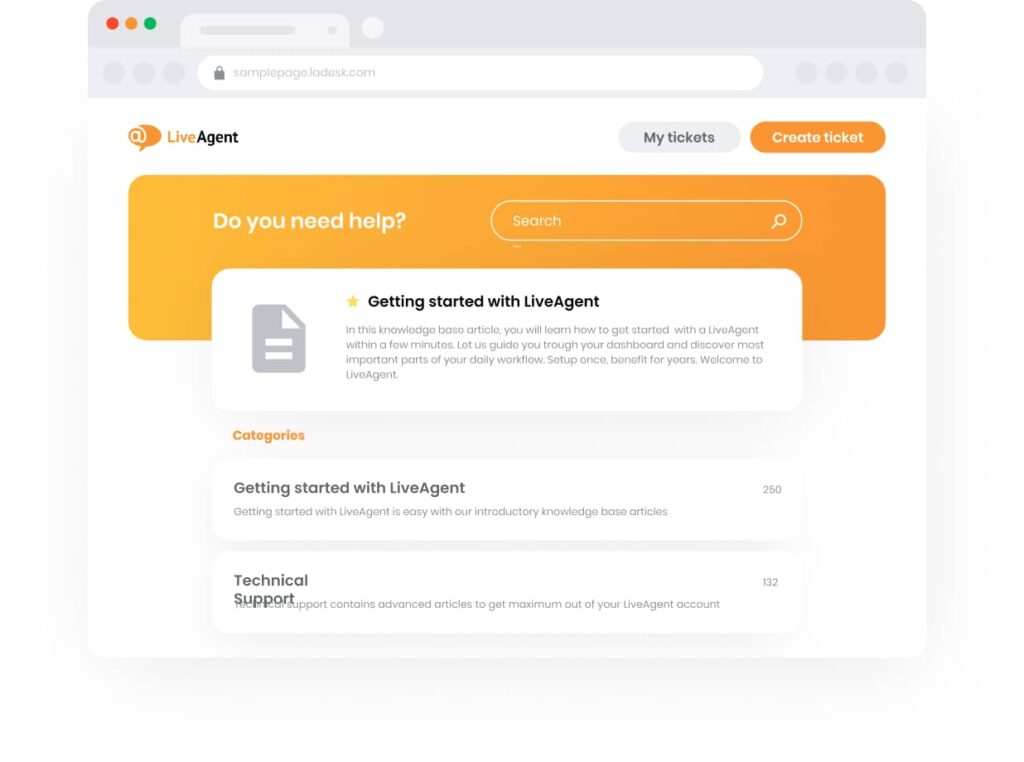 Increased productivity
When you reduce the need for traveling and having in-person meetings by using live chat video, you can increase productivity for both your employees, as well as your clients. It is not only reducing your customer service costs but it saves time, and your employees will be able to assist more people.
Competitive advantage
It is quite difficult to stand out from your competitors and gain a competitive advantage in the market. But implementing video live chat customer service can be just the advantage you need. By offering a more personal form of communication, you may be able to provide something extra for your clients because your competitors may not be using the same technology.
Here are some examples of how live chat video can provide a competitive advantage for your business:
Improved customer service
Live chat video support allows businesses to offer personalized product demonstrations, answer specific customer questions, guide customers through problem-solving processes, and much more. It can positively impact customer satisfaction and customer service experience, which can differentiate you from your competitors. On top of that, customers are more likely to stick with companies that provide high-quality service and where they feel appreciated.
Increased brand awareness
It is not only about standing out from your competitors but also about building brand awareness, customer loyalty, and attracting new customers to your business. Word of mouth is a very important way of gaining new customers. Clients with a positive experience are more likely to share these experiences with others, which can lead to increased recognition and a great reputation.
Improved employee satisfaction
Improving employee satisfaction is also very important for a company because satisfied employees are more likely to provide better customer service which ultimately leads to better business outcomes. By using live chat videos, your staff can work in a more flexible and engaging work environment which can positively impact experiences.
How to use live chat video with a customer
Here are a few steps you can follow to use a live chat video with your customers:
Install a live chat video widget
There are many different popular chat software options available on the market that offer live chat video capabilities. You can install a chat widget or chat button on your website to allow your web visitors to initiate a video call with a customer support representative.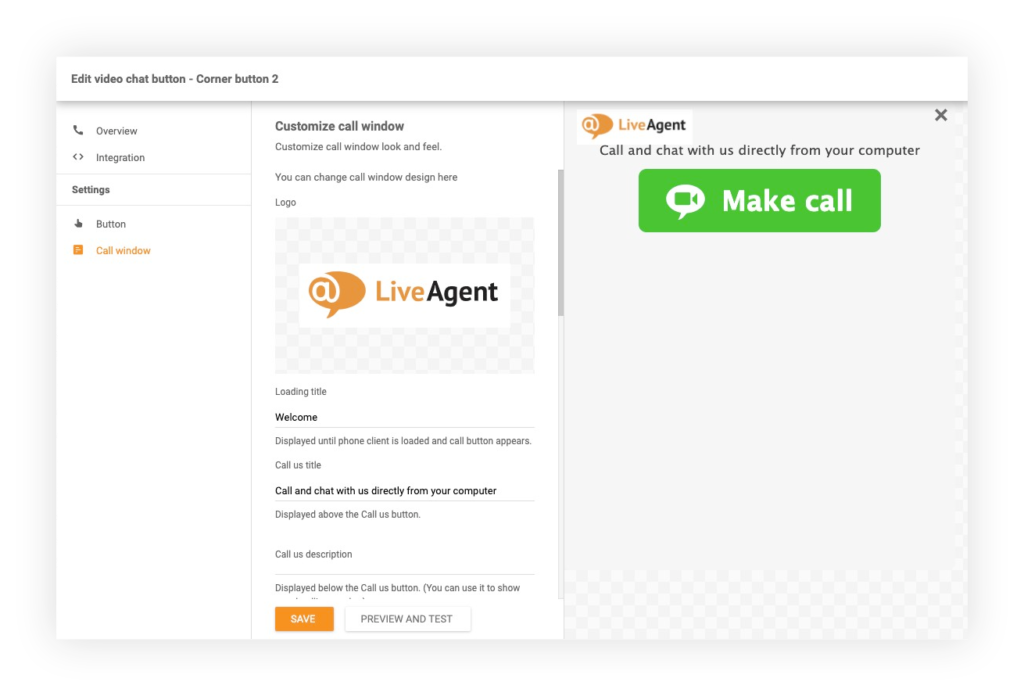 Train your customer support representatives
The key to providing excellent customer service is to train your employees. This also applies when it comes to the live chat video. Make sure that your customer support agents are well-trained. The training should include clear instructions on how to initiate and receive video calls, as well as troubleshoot any technical issues that may arise during the conversation. This will prevent your customers and agents from becoming frustrated in case of a technical issue. Customer service agents should also know how to react in stressful situations when communicating with angry customers.
Promote the availability of live chat videos
You should let your web visitors and customers know that live chat video is an option they can use to contact your business. You can do this by simply adding a call-to-action button on your website or by promoting this feature through your other channels such as social media, email, etc.
Initiate the live chat video call
When your customers or web visitors click on the live chat video button or widget, it will automatically connect them with your customer support representative. From there, your customer support agent can initiate the live chat video call and address any issues that the customer may have.
Provide high-quality support
This is where training your team comes in as a very important factor. Make sure that your agents provide professional and high-quality support to customers during the video call. This may include answering their questions, looking for solutions to their issues, providing guidance, listening to their problems, and providing adequate solutions to their problems.
In conclusion, by following these simple steps, you can use the live chat video to your advantage to provide a personalized and engaging customer support experience, which can result in improved customer satisfaction and loyal customer relationships.
Thanks to LiveAgent's advanced live chat feature, you have the option of placing a video call widget/button on your website. It works exactly in the same way that a live chat button would – a customer clicks on the button on the website and waits to connect with a customer support representative.
What are the best practices for using live chat videos in business?
Make sure that you have a clear set of expectations with your customers about how this feature can be used to their, as well as to your team's advantage. Therefore, it is also crucial that your employees are trained before they chat with actual customers. As mentioned before, they have to know how to use video chat effectively and how to provide a personalized customer experience using this tool.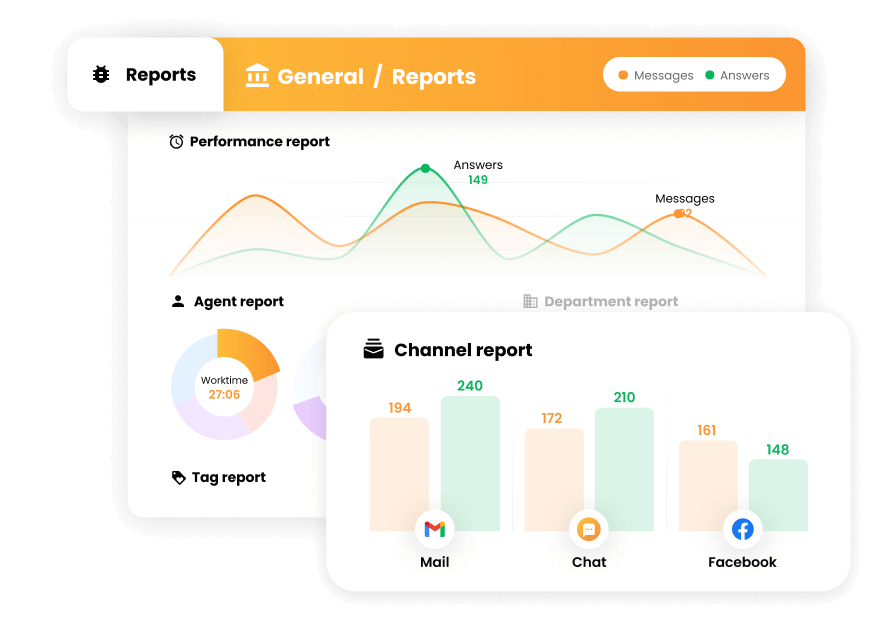 Monitoring performance and making necessary adjustments regularly is crucial to improve the overall experience. Track customer service metrics to measure your service level and quality of live chat performance. It can also help you compare your team's performance against your KPIs to see where your strengths and weaknesses lie.
Conclusion
To summarize, live chat video is an excellent customer service tool many different businesses can use to improve their communication with customers and deliver outstanding customer service. It provides immediate and real-time support and it is an effective way to increase customer satisfaction. A live chat video is also an amazing tool for employees that work remotely, or for businesses that have a customer base spread all over the world. When implemented correctly, you will be able to create an experience that your customers and employees will enjoy.
Are you looking for an easy, cost-effective way to improve your customer support?
LiveAgent's live chat video feature can ensure that all of your customers get the best possible support. Try it out today!
Frequently Asked Questions
What is a live chat video?

Live chat video is a feature that allows a real-time conversation with the help of webcams and video chat software. They can be run via a computer, but also via other devices such as mobile phones or tablets. It allows for quick communication between the client and the customer service agent.

What are the benefits of live chat video?

The benefit of video live chat is, above all, real-time customer service. It is thanks to the visual aspect, which means faster problem identification and subsequent resolution, as well as improved customer relationships.

Why is live chat video important?

Live video chat is a modern business tool that ensures greater customer satisfaction. It is also convenient because it allows real-time communication, but also more comprehensive interaction compared to writing or phone calls. This leads to increased conversion rates at lower costs.

How do I implement live chat video in my business?

When you want to implement live chat video into your business strategy, consider features you need for your business, such as screen sharing and recording, the possibility to integrate with other tools, as well as your budget. Then you have to choose a platform that you can integrate into your website through a plugin or embedded code.
Expert note
Live chat video is a real-time communication tool that allows for face-to-face conversations with customers. It improves customer satisfaction and provides efficient problem-solving.

Andrej Saxon
Sales manager