A VoIP router makes it easier to make VoIP calls anywhere in your office environment or home.
What is a VoIP router?
VoIP router is a specialized router that allows you to make phone calls over the Internet. By using a router for VoIP, you can receive incoming calls through your Internet connection.
Some VoIP services recommend using a VoIP router because it can improve the quality of your VoIP calls. Your VoIP provider might recommend a specific router for VoIP so that you get the best wireless performance possible. If you have encountered problems with VoIP phones in the past, using a router for VoIP is an excellent cost-effective way to get higher speeds and better VoIP calls.
How do you set up a VoIP router?
The specific process of setting up a VoIP router varies depending on the specific device you have. If you run into problems, call your Internet service provider for additional tips.
VoIP phone recommendations: For optimum performance, ask your VoIP provider for a recommendation that works well with the specific VoIP phone you are using.
Connect your VoIP router cable: In most cases, there are two ways to connect your VoIP router to your Internet connection: ethernet ports with an Ethernet cable or a Gigabit Ethernet. When available, use Gigabit Ethernet to get higher speeds.
Use the router's web-based setup page: Most models of routers give you a web page with instructions on how to set up your wi-fi router. For instance, you will need to choose a name for your wireless router, security settings, and a password from the configuration options.
Try different router locations for higher speeds: Keep in mind that a wireless network has limitations. Your Wi-Fi signal generally has a range of about 150 feet (45meters) indoors. If you have a home office, try to set up the wireless router as close to your home office as possible so that you can make calls.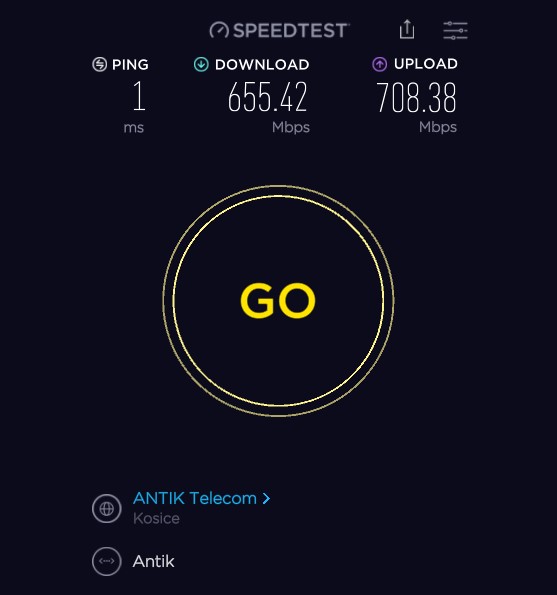 How do you troubleshoot a VoIP router?
Whether you want higher speeds for online gaming or VoIP calls, you will probably want to boost your Internet speed at some point. Fortunately, there are a few simple ways you can do that.
Measure your Internet speed first
Use an Internet speed test tool to measure your speed and then compare this speed to your Internet connection. For example, if you only achieve a ten megabit Internet speed on a 50 megabit Internet service, there is plenty of room for improvement. On the other hand, if you achieve a 40 or 45 megabit speed on a 50 megabit Internet connection, you are getting close to the maximum speed. In that situation, you would need to contact your Internet service provider to request a faster connection.
Check your configuration options
Consider resetting your router to the default settings (also known as factory default settings). If that doesn't work, you might want to disable older wireless protocols (i.e., 802.11g) and use faster protocols like 802.11 ac if all of your devices support 802.11 ac.
Improve network performance with new firmware
Your wifi router uses specialized software called firmware to manage your Internet access. Installing up-to-date firmware can boost your Internet speed.
Change the router location
If you have a garage office for example and your Wifi router is far away, your Internet access speed will be slow. Experiment with moving the router so that it is closer to your location.
What are the main types of routers?
Before you start looking at different models of routers, it is helpful to understand the main types of wi-fi routers on the market.
Wired routers
Wired routers do not provide a wireless connection. Instead, this type of router provides Internet access through Ethernet ports or Gigabit Ethernet. If you are focused on the fastest possible Internet access to make VoIP calls, a wired router offers the highest speed. The disadvantage is that you have to physically connect a wire between the wired router and your device. However if you value instant downloads and smooth gaming, it is tough to beat a wired router.
Wireless routers
Are you looking for a wireless solution? In that case, you want to use wireless routers. With a single wireless router, you can achieve wireless Internet coverage throughout your home or office. That said, wireless Internet coverage is limited by the walls and furniture in your office environment. Therefore, your video calls and digital downloads might slow down if you are located far from the wireless router.
Virtual router
In contrast to above a virtual router does not require special hardware. It involves installing an application on your PC. A virtual router is a popular choice for VPN protection to devices like game consoles, Apple TVs, and Smart TVs. You can also use it to access content that is only available in other countries.
How to choose the VoIP router based on features?
Now that you know the main types of routers, you can better understand the different router features available on the market.
Common router features
Many routers are designed to be compatible with streaming devices and offer instant setup. Most routers make it easy to set up a wireless network. For faster Internet connectivity, some routers include Gigabit Ethernet ports. In addition, many routers include ethernet ports as well.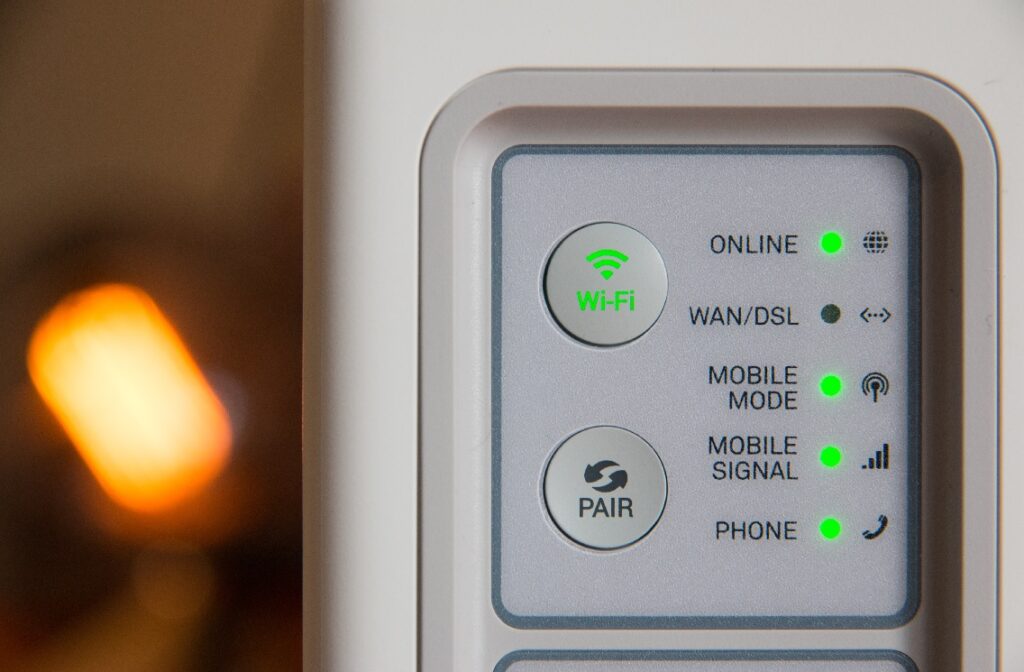 Dual-band frequency
A dual-band frequency router offers greater performance than single-band routers. A dual-band router can transmit data in two frequencies: the 2.4 GHz frequency band and the 5 GHz frequency band. In contrast, single-band routers tend to use the 2.4 GHz frequency. Check for the "dual-band" in the product description to verify if the router has this capability.
Tri-band router
A tri-band router (i.e., a wireless router with tri-band frequency capabilities) is your best choice for ultra-fast file downloads with a wireless network. The tri-band frequency feature means the wireless router offers the greatest range of wireless connectivity. You can run a wireless network for your PC, a wireless network for video calls or business VoIP traffic, and another for streaming devices.
802.11ac support
When you have an 802.11ac capability on your WiFI network, you can get much faster speeds. According to ZD Net, 802.11ac can deliver speeds over 433 megabits per second (Mbps). Check the product description for the router to see if this newer feature is included.
MU-MIMO
MIMO technology means multiple-input, multiple-output. It is a standard feature on wireless routers that support the 802.11n standard. With MIMO technology, your router can achieve higher performance gains compared to a router without MIMO technology.
SIP support
Do you need to make a lot of high video performance on your video calls? If so, look for H.323 and SUP support. If you lack these features, check to see if the router has a QoS capability to enhance video performance or video calls.
Quality of service
Also known as QOS capability, quality of service is a network performance management feature. For example, you can choose to prioritize VoIP calls over online gaming. As a result, the router would focus your bandwidth capability on VoIP calls. Keep in mind that QOS capability can be changed (e.g., prioritizing streaming devices and online gaming after 5 pm).
Start answering phone calls directly from your browser
Curious about VoIP and how it can give you the ability to make affordable calls? Try it yourself with LiveAgent
Watch a video about the VoIP router
The connection between Live Agent Helpdesk Software and a VoIP router lies in their complementary roles in enabling efficient communication and support. Live Agent Helpdesk Software provides real-time assistance to customers through live chat or voice calls, ensuring seamless interactions and issue resolution. On the other hand, a VoIP router facilitates Voice over Internet Protocol (VoIP) communication by routing voice data over the Internet. The combination of the two allows businesses to integrate their helpdesk software with VoIP capabilities, enabling agents to handle customer queries and provide support via voice calls using the internet. This integration enhances the efficiency and accessibility of customer support, as agents can engage in direct conversations with customers, fostering clear communication and effective problem-solving.
What Hardware is Needed to Install a VoIP Phone System? | Nextiva03:14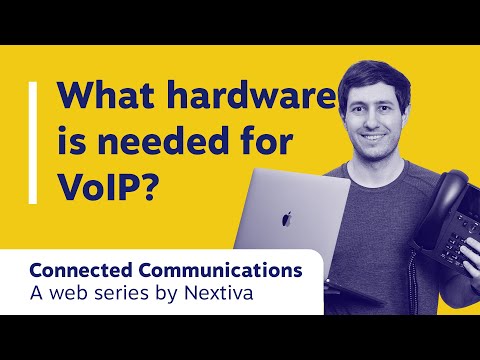 Nextiva
Topics
VoIP phone system hardware
modem
router
Video summary
In this video, Tony from Nextiva explains the hardware needed to set up a VoIP phone system. He defines VoIP as voice over internet protocol, and emphasizes that the phone system uses the cloud. The first device needed is a modem, and ethernet cables are used to connect all devices going forward. The next device needed is a router, which acts as the traffic control center for all devices on a network. Tony recommends doing research on the best modem and router for a particular business, and provides a list of preferred routers for VoIP on Nextiva's website. An optional piece of hardware is an ethernet switch, which can provide more ethernet ports to hook up multiple devices. Finally, a VoIP phone requires a VoIP service provider to assign a number to the phone.
Frequently Asked Questions
What is a VoIP router?

A VoIP router is a device to connect VoIP phones to your Internet connection. A VoIP router, also known as a Wi-Fi router, is a cost-effective way to use your VoIP provider anywhere in your home.

How do you set up a VoIP router?

When you first buy a VoIP router, the device will be configured with factory default settings. You will need to use the setup wizard to set up a wireless network. For optimum performance and ultra-fast file downloads, look for a router that supports the 802.11ac standard.

How do you troubleshoot a VoIP router?

There are many different ways to fix problems on a VoIP router. For example, you might check the QoS configuration settings to see if your needs are reflected (e.g., is the router set to prioritize VoIP calls or video conferencing?) If the router is not working at all, consider resetting the device to factory default settings. At that point, you can use the setup wizard to emphasize VoIP call quality.

What are the main types of routers?

There are three main types of wireless routers. You can use a wired router with ethernet ports and Gigabit Ethernet capability. For more flexibility, choose a WiFi router that supports faster speeds (e.g., 5 GHz frequency band). Finally, a virtual router is available that you can install on a PC or streaming devices to get access to additional content.

How to choose the VoIP router based on features?

There are a few key features to look for when choosing a wireless router. Check the product description to see if the router has an intuitive web interface so that you can get it set up fast. Next, check for features that give you access to higher speeds (e.g., Gigabit Ethernet ports and dual/tri-band frequency). Finally, check if the router has QOS capability (i.e., quality of service) so that you can get the best performance on your VoIP calls.
Expert note
Implementing a VoIP router is an excellent cost-effective way to improve call quality and reduce telecom expenses for businesses and homes.

Andrej Saxon
Sales manager