In an age where the digital landscape is replete with vast quantities of data, comprehending the nuance between knowledge management and information management has emerged as a cornerstone for many businesses. The process of effective information management involves not just the collection and categorization of data but also ensuring that the right people access this information at the right time. We will shed some light on these often-interchanged terms, guiding businesses through the maze of data, information, and knowledge creation.
What is information management?
At its core, information management is a comprehensive discipline that covers the gathering, categorizing, safeguarding, storing, and subsequent dissemination of data and information. Ensuring document security is paramount as it guarantees the integrity and safety of all curated information.
Imagine this scenario: a school collects individual test scores, which in isolation might seem like mere data points. However, when aggregated and analyzed, these scores transform into valuable information such as class averages or even insights about the curriculum's effectiveness.
Why is information management important for your business?
The dynamic business world today relies heavily on the seamless flow and accessibility of information. Properly organized and accessible information ensures that investments in technology are maximized, transforming each technological endeavor into an asset that drives measurable results. The integration of a sound information management process is integral in fostering a positive employee experience.
Additionally, streamlined information management elevates overall organizational performance. It provides clarity, reduces redundancy, and enhances efficiency, thereby fostering an environment conducive to innovation. This not only offers significant benefits for organizations but also shapes the company culture, promoting collaboration and open communication.
Effective information management is more than just organizing data. It's about transforming that data into a strategic advantage, positioning businesses to optimize their operations and remain ahead of the curve in an ever-changing business landscape.
What is knowledge management?
Knowledge is a step above mere data and information. Building upon the school analogy, while data and information could be the raw test scores that might provide a cumulative perspective like the class average, knowledge would be the wisdom that educators draw upon. This wisdom, borne from the synthesis of data and individual experience, might help educators tailor teaching methods for better outcomes.
Consider a company's knowledge base, a tool that consolidates information regarding frequent customer queries. As this tool matures and assimilates expert insights, it evolves from being a mere repository to a critical resource. Customers can now tap into this reservoir for swift, accurate solutions, boosting their overall experience.
Why is knowledge management important for your business?
In the business landscape, knowledge stands as a pivotal cornerstone for organizational growth and agility. The availability and access to knowledge play a central role in driving this growth. The knowledge management process is more than just collecting expertise; it's about strategically leveraging it to foster innovation and enhance operational efficiency. By ensuring a free flow of information, businesses can avoid the pitfalls of redundancy and ensure that insights don't remain trapped within isolated departments or individuals.
The democratization of knowledge, brought about by an effective knowledge management strategy, nurtures a culture of continuous learning. As employees across the board can access and contribute to the company's collective wisdom, there's a noticeable uplift in adaptability and readiness to tackle challenges. This fluidity in information sharing leads to a streamlined operation, minimizing repetitive tasks, and optimizing resource utilization.
A robust knowledge management framework equips companies with the tools to make swift, informed decisions, thereby conferring a competitive edge. By transforming raw data into actionable insights, businesses are better positioned to navigate the complexities of the contemporary market and thrive amidst change.
What are the key differences between knowledge management and information management?
Both knowledge management (KM) and information management (IM) are crucial to organizations, but they are not synonymous. Let's pinpoint the main distinctions:
Nature
IM: Involves the categorization, storage, and dissemination of organized data. It's about presenting facts systematically.
KM: Goes beyond facts, synthesizing information with experience and context. It's about the understanding and application of knowledge.
Transferability
IM: Given its structured nature, information can be easily transferred across mediums.
KM: Knowledge, especially tacit (intuitive) knowledge, isn't straightforward to transfer or codify.
Storage
IM: Prioritizes organized digital storage, ensuring easy retrieval.
KM: Aims to capture both explicit (codified) and implicit knowledge, leveraging knowledge management software and human-centric initiatives.
Purpose
IM: Focuses on clarity and organization of data.
KM: Aims for actionable insights and strategic understanding from data.
Lifecycle
IM: Follows a linear path—collect, store, retrieve.
KM: Is iterative, constantly evolving with new information and experiences.
In essence, while IM provides a structured foundation of facts, KM transforms this data into actionable wisdom for organizations.
How does knowledge management enhance and expand information management?
Managing knowledge isn't just about accumulating data; it's a dynamic process of enhancement and refinement. Companies might start by gathering basic data, akin to setting up an initial FAQ section. But as they incorporate feedback and expertise, this section grows more comprehensive and insightful. Over time, it stands as a testament to the company's commitment to its customers, becoming a primary resource for them to find accurate and efficient solutions.
Platforms like LiveAgent are at the forefront of this transformation, providing businesses with the tools to seamlessly transition from information management to knowledge management. By empowering companies with these advanced tools, they can more effectively leverage their data, turning it into actionable insights that directly benefit their customers.
Benefits of information and knowledge management
Strategic decision-making: One of the most significant advantages of both information and knowledge management is the ability to make informed, strategic decisions. With the right information and insights at hand, businesses can predict market trends, understand customer needs, and determine the best courses of action.
Enhanced collaboration and productivity: Knowledge management, especially, promotes a culture of sharing and collaboration. When knowledge is accessible, teams can work more synergistically, leading to increased productivity and the efficient execution of tasks.
Reduced operational costs: Effective information management reduces the chances of redundant work and mistakes, leading to operational savings. Additionally, knowledge management ensures that expertise is leveraged, mitigating the costs associated with external consultations or missed opportunities.
Risk mitigation: Proper management of information safeguards businesses against data breaches and ensures compliance with regulatory standards. Furthermore, knowledge management captures the invaluable tacit knowledge, ensuring it's not lost with staff turnovers.
Competitive advantage: In an era where innovation is key, organizations with robust information and knowledge management systems can outpace competitors by rapidly adapting to changes and capitalizing on new market opportunities.
Following these benefits, it's crucial for businesses to adopt relevant strategies and practices. The backbone of effective knowledge and information management is the integration of appropriate document management systems and other technologies. A Knowledge Management System (KMS) is one such essential tool. It's a technology-driven system that captures, stores, and retrieves both tacit and explicit knowledge. A KMS not only provides a centralized repository for information but also offers functionalities like search, categorization, and collaborative features, ensuring that knowledge is not just stored but also effectively utilized.
Embark on a journey through knowledge management where every article is a stepping stone to a deeper understanding. To ensure you get the most out of your exploration, we've compiled a list of related articles that delve deeper into various aspects of this topic.
Real-world examples of information management and knowledge management implementations
The transformative power of effective information and knowledge management is evident in numerous enterprises worldwide. Here's a look at some iconic instances where companies have seamlessly integrated these systems to catalyze their growth and maintain a competitive edge.
IBM's 'Knowledge-Centered Support' system
IBM, a pioneer in the tech industry, launched a 'Knowledge-Centered Support' system. This initiative aimed to create, maintain, and leverage valuable knowledge as part of the support process. Employees across the board were encouraged to document solutions to common problems. This library of solutions was then made accessible to the entire organization. The result? Faster problem resolution times, minimized support costs, and an overall enhancement in customer satisfaction.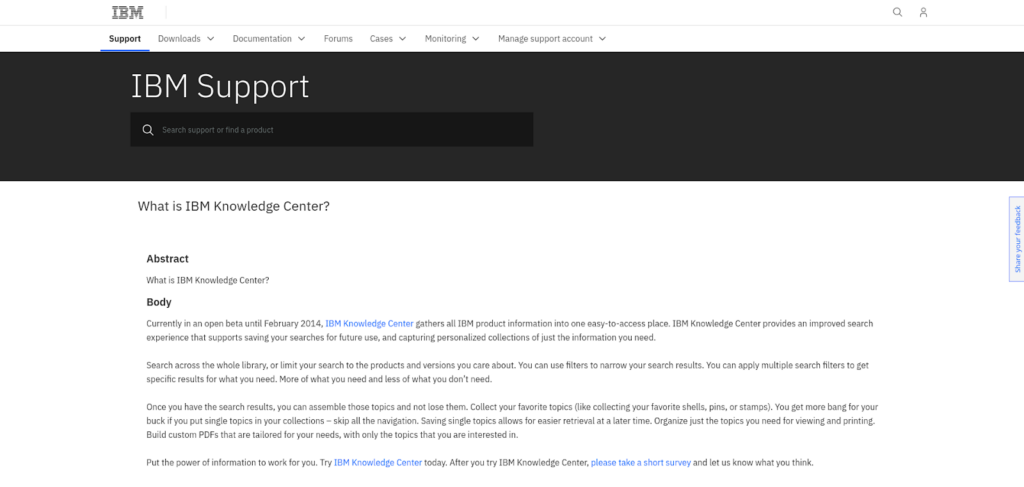 Toyota's 'Lean Manufacturing'
Toyota's renowned production system is a masterclass in information management. Their 'Just-In-Time' production approach requires precise data about inventory levels, production speeds, and consumer demand. Through meticulous information management processes, Toyota ensures minimal waste, a seamless flow of parts, and production efficiency. This approach has been so effective that it's been adopted by industries far beyond automotive manufacturing.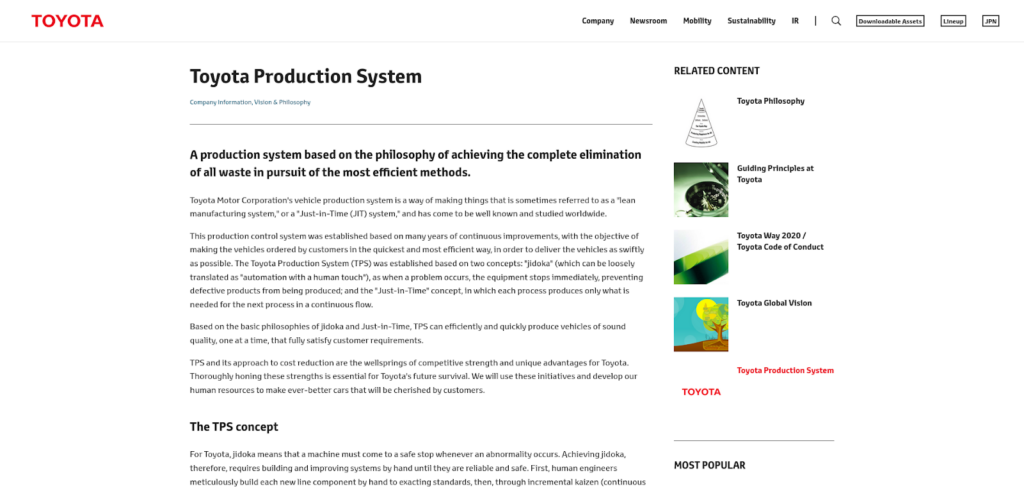 British Petroleum's 'Peer Assist'
British Petroleum (BP), one of the world's largest oil companies, faced a challenge shared by many big conglomerates: knowledge silos. To tackle this, BP launched 'Peer Assist', a knowledge-sharing initiative. Before embarking on a new project, teams would organize meetings with experts and peers who had undertaken similar tasks before. This knowledge-sharing session allowed teams to gain organizational knowledge, avoid past mistakes, and innovate faster. BP's 'Peer Assist' became a sterling example of knowledge management, significantly enhancing project outcomes.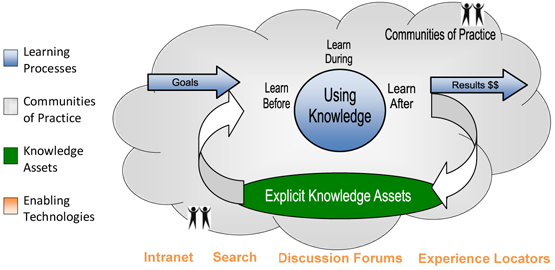 Hewlett-Packard's (HP) 'HP Information Management and Analytics Services'
HP successfully implemented an information management system called 'HP Information Management and Analytics services'. This system helped categorize, store, and retrieve critical product data, especially concerning microprocessors. With a centralized hub of curated information, product development teams could easily access relevant data, significantly speeding up the research and development process.

What is the difference between IMS and KMS?
An Information Management System (IMS) is predominantly concerned with the precise handling, storage, and retrieval of data and structured information. Its primary objective is to ensure that the right information is available to the right people at the right time. It's about streamlining data processes, ensuring consistency, accuracy, and adhering to regulatory standards. Such a system is essential in a world where vast amounts of data are created every second, making it a challenge to sift through and find relevant insights.
On the other hand, a Knowledge Management System (KMS) delves deeper. It's designed to manage both explicit knowledge (documented processes, guidelines, etc.) and tacit knowledge (personal experiences, insights, and employee knowledge). A KMS encourages a culture of sharing, collaboration, and continuous learning within organizations. By capturing and making this knowledge accessible, organizations can tap into their collective intelligence, fostering innovation and problem-solving.
Modern tools like LiveAgent blend these two distinct systems. By integrating the data-centric capabilities of an IMS with the broader, knowledge-focused aspects of a KMS, LiveAgent presents a holistic approach. It provides businesses with a unified platform where they can manage their data, draw insights, and ensure that their employees have access to the collective wisdom and expertise of the organization. In essence, tools like these are shaping the future of information and knowledge management by offering a comprehensive, integrated solution. You can experience it yourself with LiveAgent's 30-day free trial.
Ready to master information management vs knowledge management?
Get started with LiveAgent today for seamless data handling and knowledge optimization.
Frequently Asked Questions
Are data, information, and knowledge the same thing?

While they belong to the same spectrum, they aren't identical. Data are raw facts, information provides structure to these facts, and knowledge emerges from interpreting this structured information.

What is the difference between information management and IT management?

Information management centers around data handling and its lifecycle. In contrast, IT management oversees the technology infrastructure that underpins this data handling.

How does information management save time and money?

By eliminating redundancies, streamlining processes, and optimizing resource utilization, effective information management can drastically reduce overheads and improve efficiency.
Expert note
Understanding the difference between information management and knowledge management is crucial for businesses to effectively leverage their data and expertise.

Andrej Saxon
Sales manager