Imagine digging through endless files just to find a single, crucial document. This is the daily grind for many employees in companies lacking an efficient knowledge management strategy. Scattered information, untapped tacit knowledge, and team silos not only frustrate staff but also lead to significant productivity loss.
Embark on a journey through knowledge management where every article is a stepping stone to a deeper understanding. To ensure you get the most out of your exploration, we've compiled a list of related articles that delve deeper into various aspects of this topic.
Why should you identify and solve knowledge management challenges ASAP?
Failing to address knowledge management challenges can put your company at risk. Consider Company X: They invested heavily in a knowledge management initiative but fumbled the execution. Employees couldn't easily access the new system, customer queries piled up, and the low ROI revealed a costly cycle of inefficiency. In essence, their failure to properly address the challenges of knowledge management cost them both time and money. In fact, the average worker spends almost 20% of their workweek looking for information or tracking down a colleague who can share their knowledge.
11 Common knowledge management challenges and effective solutions
1. Challenge: Outdated information
Navigating a knowledge management system filled with outdated resources can be like walking through a minefield; you never know when something might explode in your face. The implications are extensive, affecting internal decision-making, client interactions, and even regulatory compliance. An out-of-date guide could lead your team to make a flawed decision, for example, or make customers lose faith in your expertise. The danger isn't just operational inefficiency; it's about taking actual steps backward because you're operating on bad intel, putting your company's reputation on the line.
Solution: Regular auditing and updating of content
Combatting this issue requires more than a one-time clean-up; it demands ongoing vigilance. Regular audits of your knowledge management system can pinpoint which pieces of content are outdated, inaccurate, or no longer relevant. Once identified, these can be updated or removed to ensure that employees and customers are working with the most current and accurate information.
2. Challenge: Poor organization
Imagine the frustration of knowing you have a piece of crucial information, but you can't find it because of poor organization in your knowledge management system. It's akin to having a treasure chest but not being able to unlock it. Poorly organized knowledge resources are not just an inconvenience; they're a major operational bottleneck. The time your employees spend hunting for data they can't locate is time they're not spending on value-added activities. This inevitably contributes to reduced productivity and diminished employee morale, and could ultimately affect customer satisfaction.
Solution: Logical and user-friendly categorization
Eliminating this obstacle involves more than a mere tidy-up. What's needed is a rational and intuitive system for categorizing and tagging content. LiveAgent offers precisely this, allowing administrators to easily assign category tags and place resources into meaningful groups. This makes the knowledge base not just searchable but intuitively navigable. Think of it as putting up signposts on a road: the more clear and logical they are, the faster you'll reach your destination. With properly organized knowledge bases, your employees can find what they need when they need it, eliminating the wasteful treasure hunts and streamlining workflows across the board.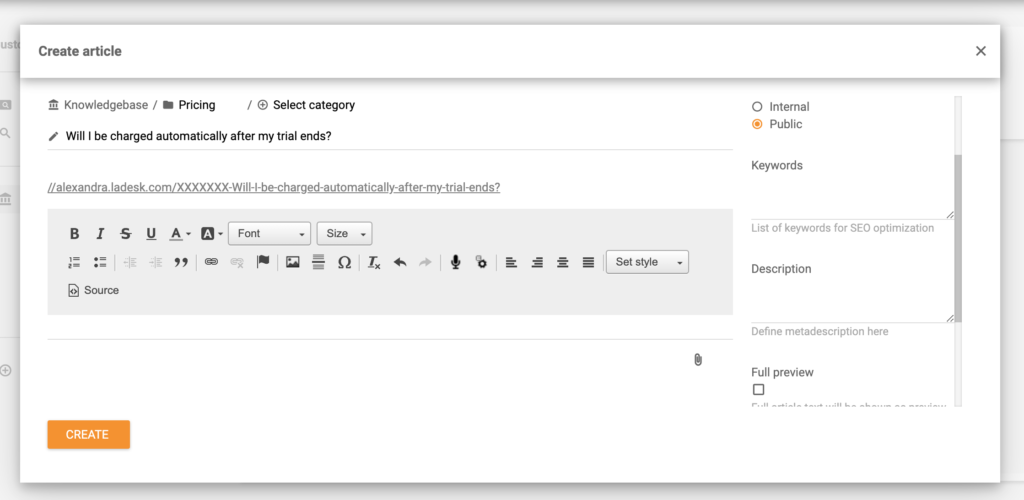 3. Challenge: Inconsistency in data formatting and terminology
Inconsistency in data formatting and terminology acts like a foreign language barrier within your own organization. When different departments use various terms or data formats to describe similar things, they muddy the waters of communication. This inconsistency doesn't just cause confusion; it adds layers of complexity that require additional time to unravel. Ultimately, it can hamper collaboration, delay projects, and even lead to costly errors.
Solution: Establishing guidelines for formatting and style
To combat this internal Tower of Babel, create a comprehensive style guide that mandates the use of consistent terminology and data formatting. Make it a point to distribute this guide universally across the organization, and insist on its adherence. Establishing and following such guidelines will align all departments on a common language, making it easier to collaborate, share knowledge, and make data-driven decisions. This proactive approach eliminates the need for time-consuming back-and-forths to clarify misunderstandings, streamlining your entire operation.
4. Challenge: Low utilization
Low utilization of your knowledge management system isn't just an issue of wasted space—it represents squandered time, effort, and resources. This challenge often takes the form of knowledge hoarding, where vital tacit knowledge stays locked within specific teams or individual employees. As a result, you lose the benefits of collective internal knowledge, keeping your organization from leveraging its full intellectual capital and ultimately affecting productivity and innovation.
Solution: Proper training and encouragement of the knowledge base use
To upend this dynamic, launch targeted training programs and awareness campaigns about the value and utility of your knowledge management system. Use these educational platforms to break down the silos of knowledge hoarding and to highlight the benefits of sharing information. Encourage employees to actively contribute to and use the knowledge base by showing them real-world applications and successes within your organization. The aim is to make everyone comfortable and proficient in accessing and adding to the shared knowledge, thereby increasing utilization and reaping the system's full benefits.
5. Challenge: Scalability issues
Scalability is a critical but often overlooked factor in knowledge management strategy. As your business expands, the demands on your knowledge management system will grow in complexity and volume. If your current system can't adapt to these increasing needs, it will quickly transform from a facilitator to an obstacle, hampering efficiency and stalling your project management initiatives.
Solution: Choosing an adaptable and flexible knowledge management system
To avoid such roadblocks, invest in scalable solutions from the get-go. Knowledge management platforms like LiveAgent are built with scalability in mind, enabling you to adapt features and capacity as your organizational knowledge grows. This system allows you to add more data, integrate new tools, and even expand to multiple departments or teams without having to overhaul your existing setup. This adaptability ensures that your investment continues to offer high ROI as your company evolves.
6. Challenge: Language and localization
In today's interconnected global economy, language barriers can seriously impede the flow of information within a diverse organization. If your knowledge management solution only caters to a single language or fails to account for localization, you risk sidelining a potentially large and valuable part of your workforce or customer base. This results in lost opportunities and an underutilization of the talents and insights these individuals bring to the table.
Solution: Using translation tools and sensitive localization strategies
To combat this challenge, consider implementing automatic translation tools and localization strategies into your knowledge management system. Platforms like LiveAgent offer features that can seamlessly translate and localize your content, ensuring that it is accessible to a much wider and culturally diverse audience. These capabilities don't just break down language barriers; they also foster a culture of knowledge sharing that is inclusive and global in scope.

7. Challenge: Information overload
In the digital era, information is abundant but not always useful in its raw form. Employees and customers may find themselves drowning in a sea of data, struggling to pinpoint the exact explicit knowledge they require. This phenomenon, known as information overload, can hinder decision-making processes and reduce overall productivity, as people waste valuable time sifting through irrelevant or excessive details.
Solution: Enhanced search and indexing
To tackle the issue of information overload, integrating advanced search functionalities into your knowledge management system can be a game-changer. Utilizing platforms that offer robust search and indexing features can allow users to efficiently filter and locate the specific information they need. This ensures that users can effortlessly navigate through the vast amounts of data, saving time and reducing frustration.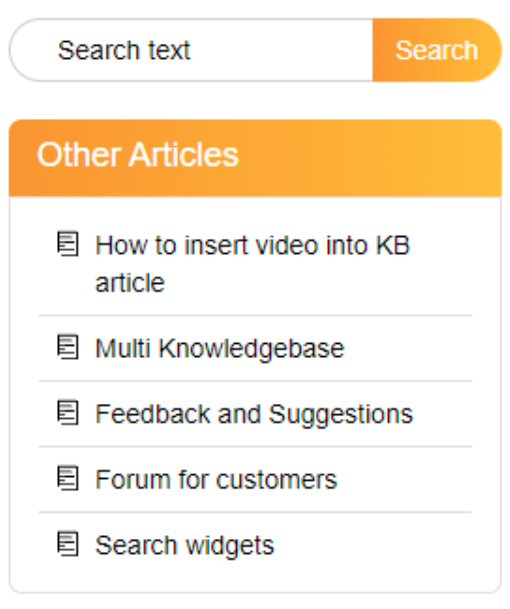 8. Challenge: Difficulty in measuring ROI
One of the more insidious challenges managers face is quantifying the value their knowledge management initiative brings to the organization. Without concrete metrics, it's easy to question whether the investment in your knowledge management efforts is worth it. This uncertainty can become a significant stumbling block for continuous improvement and securing ongoing support from stakeholders.
Solution: Establishing key metrics for ROI tracking
To get a clear picture of your knowledge management system's impact, it's crucial to establish key performance indicators (KPIs) tailored to your organization's needs. By employing analytics tools, you can consistently monitor these metrics, offering insights into user engagement, time saved, and overall system effectiveness. Knowing the ROI of your knowledge management tools helps in aligning organizational efforts and justifying future investments.
9. Challenge: Resistance to change
Change is challenging, especially in a professional setting where employees are already accustomed to a specific way of doing things. This natural resistance to change is often a significant obstacle when rolling out a new knowledge management system. The reluctance to adapt can slow down the entire implementation process and dampen the overall effectiveness of the initiative.
Solution: Communicating the benefits of knowledge management
To break through this resistance, effective communication is key. Hold informational sessions to explain the benefits of the new system and how it aligns with the broader organizational goals. Sharing success stories and testimonials can be especially compelling, providing real-world examples that demonstrate the system's potential for simplifying workflows and enhancing productivity.
10. Challenge: User access control issues
When it comes to managing your knowledge base, it's important to control who sees what. Improperly configured access controls can lead to unintended sharing of sensitive or confidential information. This not only risks a security breach but can also erode trust among team members and stakeholders, impacting your organization's reputation and bottom line.
Solution: Implementing a robust user management system
To mitigate these risks, implementing a robust user management system is essential. This includes features like customizable user roles, permissions, and detailed access logs. These elements allow administrators to tightly control who can view, edit, or share information in the knowledge base. Platforms like LiveAgent provide these capabilities, ensuring that only authorized individuals have access to the data they need, and nothing more.
11. Challenge: Security concerns
In today's digital landscape, cybersecurity is not a luxury but a necessity. Failure to adequately secure your knowledge management system can lead to unauthorized access, data breaches, and legal consequences, harming your company's reputation and customer trust in the long run. Even small vulnerabilities can provide an entry point for cyber threats that could compromise the entire system.
Solution: Create clear policies and procedures
To address this critical issue, establish stringent security policies and procedures that align with industry best practices. Educate users about these protocols to ensure compliance. Platforms like LiveAgent come with built-in security features that support data encryption, two-factor authentication, and secure data backups. By taking a proactive stance on security, you can safeguard your knowledge management system against ever-evolving cyber threats.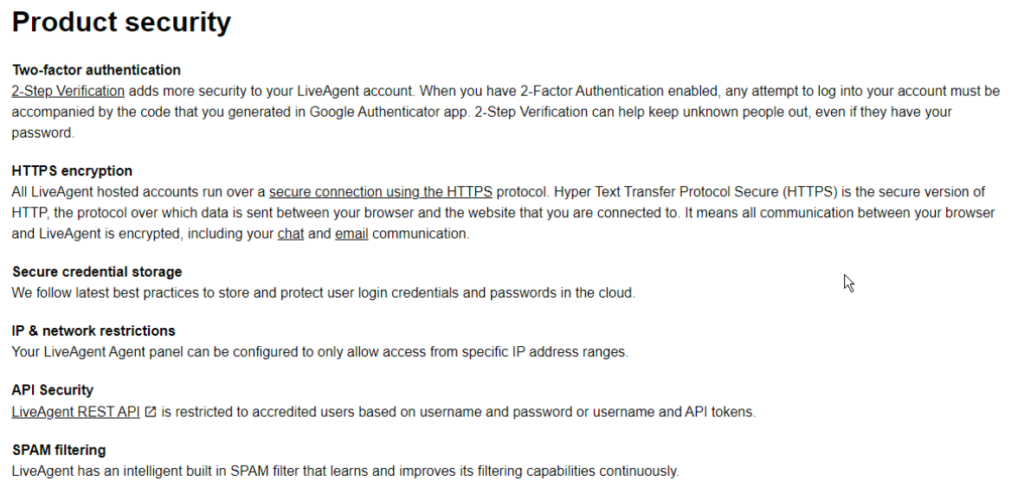 How to recognize that you have problems with knowledge management?
Identifying issues with your knowledge management program is your first step toward a solution. Look out for these key indicators:
Projects consistently run late: Delays often signal that team members struggle to find the information they need.
Employees spend too much time finding information: If your staff uses up valuable time just searching for basic data, your knowledge management system is failing.
Teams don't communicate well: Poor communication or duplicate efforts between teams indicate a lack of effective knowledge sharing.
Act swiftly if you notice these warning signs, taking immediate steps to fix your knowledge management strategy.
What role does artificial intelligence play in fighting against knowledge management challenges?
Artificial Intelligence (AI) can revolutionize your approach to knowledge management challenges. Here's how you can use AI to your advantage:
Automatically tag content: Use AI algorithms to categorize your information, eliminating the need for manual tagging.
Organize information dynamically: Machine learning algorithms learn from user behavior to improve the way you organize your knowledge base.
Handle frequent queries with chatbots: Deploy AI-driven chatbots to answer common questions, allowing human employees to focus on more complex issues.
By integrating AI into your strategy, you increase your knowledge management system's efficiency, effectiveness, and adaptability.
Conclusion
Effective knowledge management practices are crucial in our information-rich world. But it's not just about storing data; it's about making that data easily accessible and actionable. Overlooking this can lead to significant time and resource losses. A strong strategy must encompass a culture of knowledge sharing and go beyond mere project management. Utilize analytics to measure success and commit to continual improvement. The stakes are high, but the benefits—enhanced productivity, competitive advantages, and customer satisfaction—are well worth the investment.
Tackle the biggest knowledge management challenges
Try LiveAgent's knowledge base software product today!