The modern digital age prompts us to understand the importance of harnessing the power of information. In the context of managing valuable data, the terms content management and knowledge management pop up quite frequently. This article aims to shed light on their key differences and the ways they intertwine to drive business growth.
What is content management?
Content management, often referred to as CM, is a set of processes supporting the collection, managing, and publishing of information in any form or medium. In recent years, content management has predominantly been associated with digital content such as blog posts on various websites, and pieces of content on social media platforms.
So what does this mean in terms of real-life usage? Content management ensures that the right content is available to the right people at the right time. This involves creating, editing, organizing, and delivering content in a way that is efficient, effective, and user-friendly.
Content management can be an invaluable tool for anyone who needs to handle a large amount of information, whether it be text, images, videos, or other forms of data.
What is knowledge management?
Knowledge management, otherwise known as KM, is a more holistic approach that involves the creation, sharing, use, and management of knowledge within an organization. It's not just about managing content, but also about leveraging that content to improve efficiency, employee productivity, and decision-making.
Knowledge management is an integral business process for organizations that want to make the most of their collective expertise. This includes businesses but also extends to government agencies, research institutions, and other organizations with a knowledge-centric approach.
Content management vs. knowledge management comparison
While content management and knowledge management may seem similar, they serve different purposes and play unique roles in an organization. Understanding their key differences is crucial for businesses to manage their information effectively and leverage it to drive growth and innovation.
1. Focus and purpose
As we've already mentioned, content management's core responsibility is the creation, organization, and publication of digital content. It aims to streamline content creation processes, ensuring consistency and accessibility across various platforms.
Knowledge management framework, on the other hand, focuses on capturing, organizing, and sharing knowledge within an organization using knowledge management software and internal and external knowledge bases.
The content pieces often found in a company's knowledge base and other knowledge management repositories contain how-to guides, logs of resolved customer issues, and technical comprehensive guides. Knowledge management aims to enhance collaboration, improve decision-making, and foster innovation by leveraging collective in-house expertise.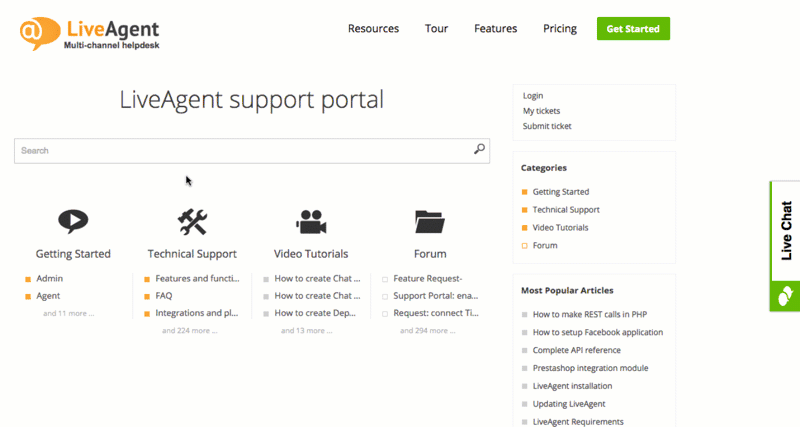 2. Scope of information
Content management, including text, images, videos, and other media, deals with structured and unstructured content. It focuses on managing content throughout its lifecycle, from creation to archiving, using essential social media customer service tools.
Knowledge management encompasses a broader range of information, including explicit knowledge (such as documents and databases) and implicit knowledge (such as experience). It aims to capture and distribute both types of knowledge to benefit the organization as a whole.
3. Information structure
Content management systems organize content based on predefined taxonomies, categories, or tags. It ensures content is easily searchable and accessible to users.
Knowledge management software features focus on capturing and structuring collective knowledge to reflect its context and relationships. They utilize techniques such as knowledge graphs, ontologies, and semantic networks to facilitate effortless knowledge retrieval from a single platform.
4. User roles and contributions
Content management involves roles such as content creators, editors, and publishers. Each of these roles contributes to content creation and maintenance. Meanwhile, users are primarily the ones consuming the content.
In contrast, knowledge management views every member of an organization as an asset with knowledge to contribute. This approach encourages active participation from all employees, regardless of their specific roles. The knowledge management process emphasizes knowledge sharing, collaboration, and collective learning.
5. Workflow and collaboration
Enterprise content management systems often include workflow features to facilitate content creation, review, and approval processes. Collaboration is typically limited to content creation and editing.
On the other hand, knowledge management systems prioritize collaboration and foster a culture of sharing and diffusion of knowledge. They provide tools for collaborative authoring, discussion forums, and social networking to encourage active participation.
6. Contextualization and relevance
When it comes to content management, it focuses on delivering relevant content to users based on predefined criteria, such as search queries or user preferences. It aims to provide potential customers with personalized experiences and optimize content delivery.
Knowledge management ensures that information in internal knowledge bases is relevant and applicable to specific situations. It leverages real-life experience to provide how-to guides and other helpful content for the entire organization.
7. Long-term value and learning
Content management primarily focuses on delivering information to users in the present. While content may be archived, its long-term value is often limited to historical reference.
Knowledge management systems, however, aim to capture and preserve business knowledge, ensuring its long-term value. They facilitate continuous learning, enabling employees to build upon existing knowledge and avoid reinventing the wheel.
8. Applicable tools
When discussing content management, tools such as WordPress come to mind. Such a solution is a flagship content management tool that allows its users to create, manage, store, and publish content to various websites.
On the other hand, when it comes to knowledge management tools, we can talk about LiveAgent's external and internal knowledge base builder or even Confluence. LiveAgent is more of a robust and well-rounded solution, but both of these knowledge management software systems facilitate internal collaboration, documentation, and project management.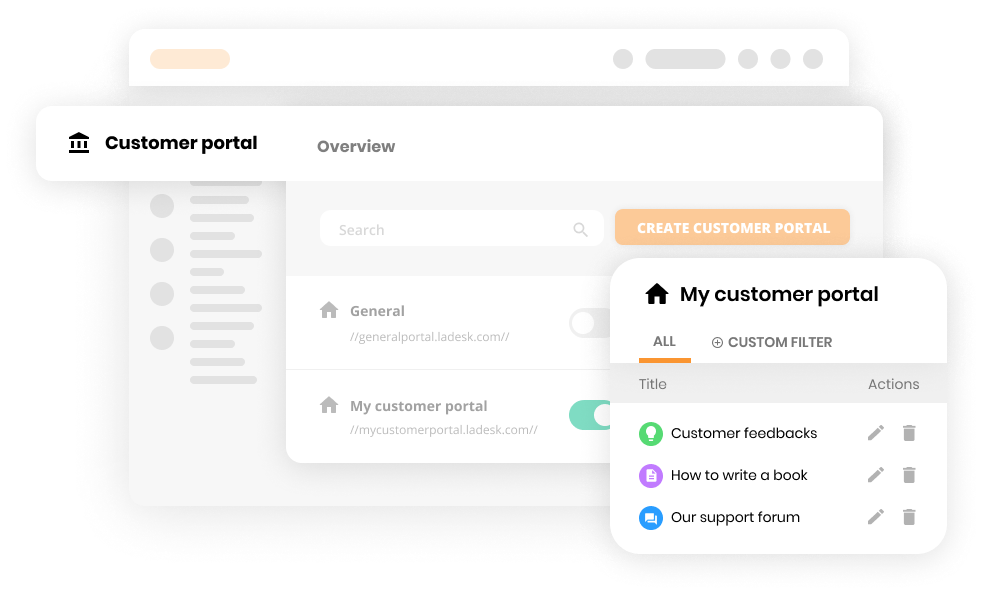 Content management vs knowledge management examples
To put the theory into practice, let's talk about some real-life examples of content management and knowledge management you might have already encountered.
Wikipedia
Wikipedia is a prime example of both knowledge management and content management. It's a collaborative platform where users contribute knowledge articles and content on various subjects.
The platform uses content management to organize and categorize articles, ensuring that information is presented in a structured and accessible manner.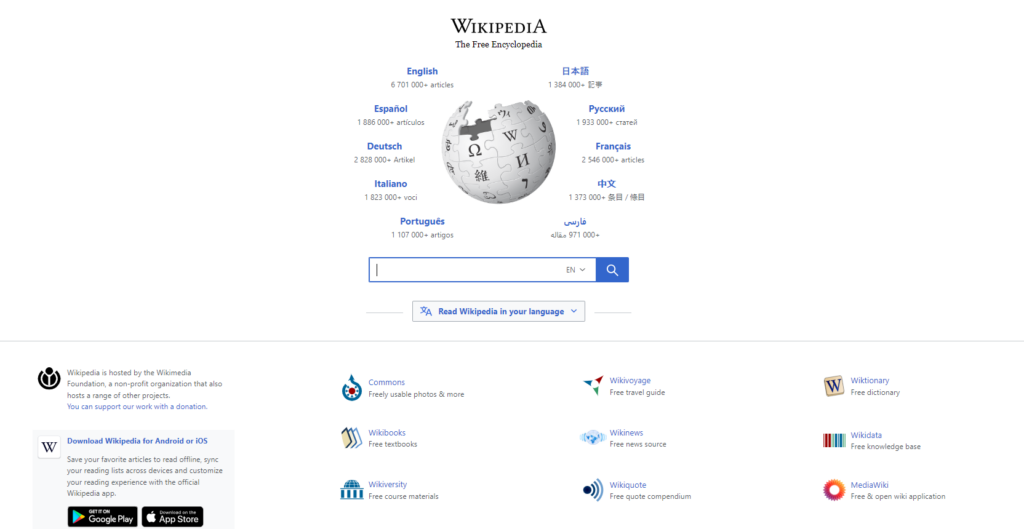 Adobe
Adobe offers creative software and marketing solutions. They utilize knowledge management to enable collaboration among employees globally, sharing expertise and insights.
Content management is also essential for Adobe's marketing platforms, where they manage and distribute content to various channels, ensuring consistent messaging and brand representation. Below, you can find a comparison of their content management and knowledge management page.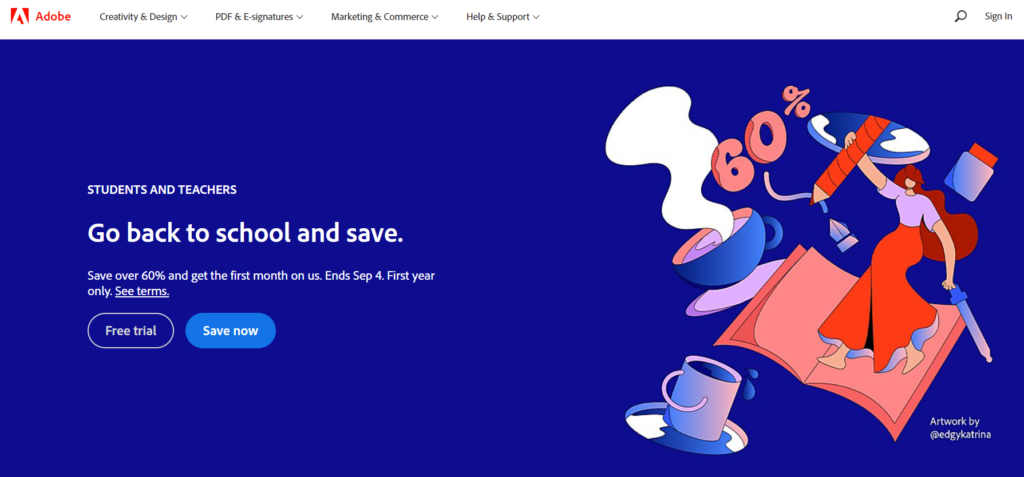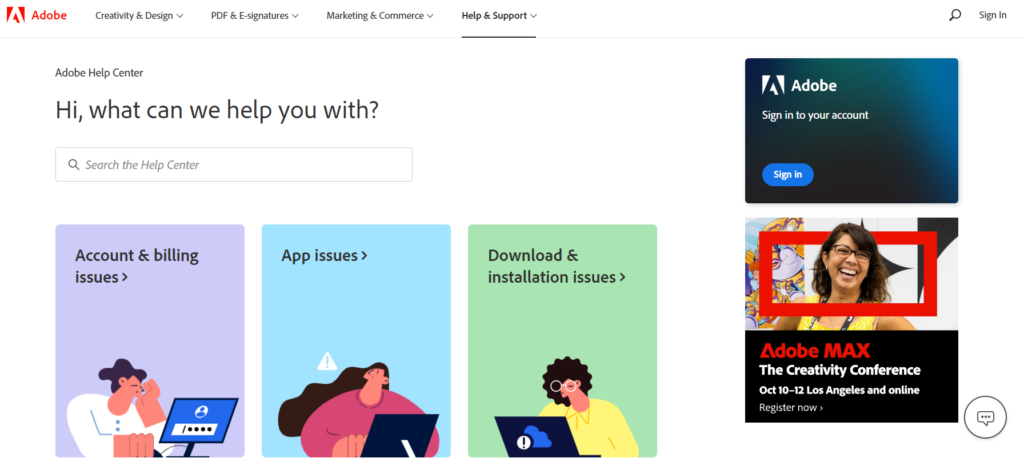 Do you need content management or knowledge management?
Ideally, a thriving business should use both. As creating, organizing, storing, and delivering information has become somewhat of an art form. Most businesses benefit from having a reliable content management and knowledge management strategy in place. Here are some reasons why that is the case:
Content management can bring you:
Streamlined information flow: Both content management and knowledge management systems ensure a smooth flow of information within the organization. This helps in reducing redundancy and improving efficiency.
Improved collaboration: These systems promote collaboration among employees by providing a platform to share and access information easily.
Consistent messaging: Content management ensures that the company's messaging is consistent across all platforms, which is crucial for maintaining brand identity.
Cost efficiency: They help reduce operational costs by automating various tasks related to content creation, distribution, and storage.
Regulatory compliance: Content management systems help in maintaining records and documents as per regulatory requirements, reducing the risk of non-compliance.
Customer satisfaction: By providing accurate and timely information, these systems help in improving customer service and satisfaction.
Scalability: Both systems are scalable and can grow with the business, ensuring that the company's information management needs are always met.
Knowledge management can bring you:
Enhanced decision-making: They provide accurate, up-to-date, and comprehensive information, which aids in making informed decisions.
Knowledge retention: Knowledge management helps in retaining the valuable knowledge of employees, which might be lost when they leave the organization.
Increased productivity: By providing easy access to information and reducing the time spent searching for data, these systems increase overall productivity.
Competitive advantage: Knowledge management helps in gaining a competitive advantage by leveraging the organization's collective knowledge and expertise.
Innovation: Knowledge management promotes innovation by encouraging the sharing of ideas and best practices within the organization.
Risk management: They help in identifying and managing risks by providing a comprehensive view of the organization's knowledge and content.
Embark on a journey through knowledge management where every article is a stepping stone to a deeper understanding. To ensure you get the most out of your exploration, we've compiled a list of related articles that delve deeper into various aspects of this topic.
What are the types of content management and knowledge management systems?
Here are the different types of content management and knowledge management systems:
Content management systems:
Web content management system (WCMS): These systems are used to manage and publish content on websites. They allow users to create, edit, organize, and publish digital content without requiring technical expertise. The most widely-used examples include WordPress, Joomla, and Drupal.
Enterprise content management system (ECM): These systems are designed to manage an organization's unstructured information, including documents, images, videos, and other digital assets. Some examples include SharePoint, OpenText Content Suite, and Documentum.
Document management system (DMS): This type of content management focuses specifically on managing documents throughout their lifecycle. Some notable examples include M-Files, Alfresco, and LogicalDOC.
Digital asset management system (DAM): DAM systems are used to store, organize, and manage digital assets like images, videos, audio files, and other media. They provide tools for metadata management, asset tagging, and easy retrieval. The most common ones are Widen Collective, Bynder, and Adobe Experience Manager Assets.
Learning management system (LMS): While primarily used for e-learning and training, these platforms also manage and deliver content. You may recognize LMS tools such as Moodle, Canvas, and Blackboard.
Knowledge management systems:
Enterprise knowledge management system: These systems focus on collecting, organizing, and sharing knowledge within an organization. They include features like document sharing, expert directories, discussion forums, and best practices repositories. Some real-life examples include Confluence, IBM Watson Knowledge Center, and Bloomfir.
Collaborative knowledge management system: These systems emphasize collaboration and information sharing among team members. They often include features like wikis, blogs, discussion boards, and real-time collaboration tools. The most notable software solutions include LiveAgent, MediaWiki, and Tiki Wiki.
Expertise location system: These knowledge management tools help users find experts within an organization based on their skills, knowledge areas, and experience. They aid in connecting individuals who need information with those who possess relevant expertise. Real-life examples of expertise location knowledge management tools include Swoop, Talla, and ProFinda.
Content curation system: This type of KMS helps select, organize, and present relevant information from various sources. It's particularly useful for creating knowledge bases, newsletters, or resource libraries. You may recognize content curation systems such as Scoop.it, Flipboard, and Pearltrees.
Semantic knowledge management system: These systems use semantic technologies to capture and organize knowledge based on the relationships between concepts. They enhance search accuracy and enable a better contextual understanding of the information. Notable examples include PoolParty Semantic Suite, TopQuadrant, and Synaptica.
Case-based reasoning system: This type of KMS stores and retrieves solutions to past problems or cases. It helps users find relevant solutions by matching current issues to similar cases from the past. Tools you can find in this category include Coveo, IntraFind, and Primedius.
Innovation management system: These systems promote idea sharing, collaboration, and innovation within an organization. They often include tools for collecting ideas, evaluating them, and implementing the most promising ones. Often-used innovation management tools are Spigit, IdeaScale, and Brightidea.
Remember that these categories can overlap, and some systems might include features from multiple types.
Can these systems integrate with each other?
To simply answer the question, yes, they can. By integrating both systems, you can create a more comprehensive and effective solution for managing both content and knowledge within an organization. To achieve such integration, you must select systems that are compatible and provide APIs or other means of connecting and communicating between the two systems.
Do businesses need both content and knowledge management systems?
Another straightforward answer is yes. In many cases, businesses find that integrating both systems can enhance their overall information management strategy. While it depends on the size of an organization and the nature of operations, combining content management and knowledge management strategy creates a more holistic approach to managing company data.
Unlock the power of effective information management with LiveAgent.
Sign up for a 30-day free trial today and transform your business!
Frequently Asked Questions
Is content management part of knowledge management?

Content management can be considered a subset of knowledge management. However, content management is about managing individual pieces of content, while knowledge management focuses on creating an environment where content, along with expertise and experiences, can be harnessed to create value for the organization.

What is the difference between CMS and KMS?

The main difference between the two lies in the way and types of content they manage. CMS is centered around managing content for effective presentation, while KMS is focused on capturing and leveraging knowledge, expertise, and collaborative insights to enhance organizational performance.

How is technology influencing the evolution of content management and knowledge management?

Semantic analysis and artificial intelligence have a significant impact on the way CMS and KMS operate. From enhanced search capabilities to IoT integration, new technology is driving the transformation of both content management and knowledge management systems, making them more intelligent, accessible, collaborative, and user-centric.

How do content management and knowledge management contribute to business growth?

The combination of effective content management and knowledge management helps businesses adapt to market changes, improve customer satisfaction, and foster continuous improvement and innovation cultures.
Expert note
Content management and knowledge management are both essential for businesses to effectively manage and utilize information. These systems have distinct focuses and purposes, but integrating them can provide a comprehensive solution for information management.

Andrej Saxon
Sales manager