The importance of effectively managing and leveraging knowledge cannot be overstated, especially in today's ever-evolving digital landscape. Knowledge management (KM) is much more than a trendy buzzword; it's a transformative approach that can drive a company's innovation, collaboration, and growth. This article delves deep into the steps involved in the knowledge management journey, offering insights and practical advice for businesses looking to harness their collective intelligence more effectively.
Embark on a journey through knowledge management where every article is a stepping stone to a deeper understanding. To ensure you get the most out of your exploration, we've compiled a list of related articles that delve deeper into various aspects of this topic.
What is the knowledge management process?
The knowledge management process is a strategic approach used by organizations to handle their intangible assets, primarily knowledge and information. It involves a series of meticulously crafted steps that aim to pool collective intelligence and wisdom within an organization to make informed, data-driven decisions.
The process begins with the identification of critical knowledge. This can be expertise from employees, insights from projects, or lessons learned from past ventures. Incorporating implicit knowledge discovery techniques, this newly acquired knowledge is then applied and shared with the right people at the right time, leading to its transformation into actionable information. Moreover, the KM process ensures that there is an organization-wide culture of learning, adapting, and improving based on the insights derived, thus helping to foster innovation and maintain a competitive edge in a dynamic market.
The next phase is distribution and application. Here, the stored knowledge is shared, ensuring it reaches the right people at the right time, helping in decision-making, problem-solving, and innovation. Over time, as the organization grows and evolves, this knowledge is regularly reviewed, updated, and refined. The KM process not only aids in efficient decision-making but also cultivates a culture of continuous learning and innovation. By having an effective KM process, organizations can avoid repeating past mistakes, innovate faster, and maintain a competitive edge in their respective markets.
Why are knowledge management processes important?
Knowledge, often termed the 'new currency,' is at the heart of every organization's competitive advantage. Knowledge management processes are not just a systematic approach to handling information but are essential to a company's strategic planning, innovation, and problem-solving efforts. These processes ensure a continuous flow of knowledge, preventing information silos and promoting inter-departmental collaboration through an efficient knowledge management process flow.
By centralizing and organizing knowledge, businesses can ensure that the entire organization, from the newest intern to the seasoned executive, has access to the information they need when they need it. Team leaders play a crucial role in this, helping to facilitate knowledge sharing among their subordinates. Their primary goal is not only to accelerate decision-making but also to enable the organization to make well-informed decisions. This not only accelerates decision-making but also fosters a culture of knowledge sharing, adaptation, and innovation, positioning companies at the forefront of their industries.
14 steps in the knowledge management process
In any organization, the knowledge management process plays a crucial role in harnessing and deploying the collective wisdom and experience present within. As we navigate through these pivotal key steps, understanding their significance and execution can transform the way we perceive organizational knowledge.
Before embarking on the journey of knowledge management, it's imperative to identify and rank the pivotal knowledge areas. This is one of the critical steps in knowledge acquisition. The primary goal here is to align the organization's accumulated knowledge with its overarching business objectives. Basic steps like these can streamline the alignment process and foster employee productivity by ensuring resources are focused on high-priority areas.
For instance, consider an e-commerce company. Here, prioritizing might entail focusing on cataloging product details and customer reviews, as these elements heavily influence consumer purchasing decisions. By ensuring that the spotlight is on such vital areas, organizations can align their knowledge management efforts seamlessly with overarching business objectives.
Equally important is the comprehensive assessment or audit of the prevailing knowledge resources. Through this, organizations can pinpoint knowledge gaps that might be hindering performance. Think of an IT firm that, upon a thorough audit, discovers multiple overlapping documents in a single software development process. Such redundancies can often lead to confusion. With a proper audit, organizations can streamline their knowledge resources, leading to clarity and a reduction in redundancy. It sets the stage, giving a clear foundation upon which further refinement can be built.
The essence of knowledge management lies in capturing both tacit and explicit knowledge. Recognizing the different types of knowledge is crucial to this step. While tacit knowledge might be the unwritten, experiential insights of long-standing employees, explicit knowledge is more about documented facts and processes. A classic example can be seen in manufacturing firms, where interviews with experienced staff nearing retirement can be a goldmine of experiential insights. Such a capturing process ensures the preservation of invaluable organizational wisdom and promotes knowledge transfer.
Once captured, knowledge isn't static. It needs refining, organizing, and periodic updating, which is where curation steps in. This phase emphasizes creating relevant learning content that can be easily digested by users. Imagine an online platform that consistently reviews its FAQs. By incorporating emerging questions and phasing out outdated ones, they ensure that their knowledge remains dynamic, relevant, and user-centric. Regularly updating this content ensures that the customer experience remains top-notch.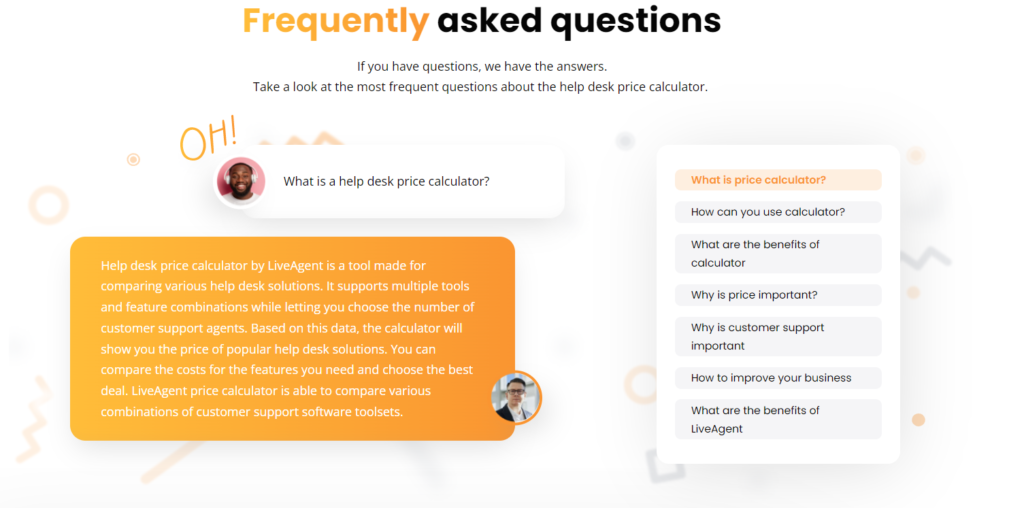 Finally, what good is knowledge if it doesn't reach its intended recipients? Delivery focuses on making sure the curated knowledge is easily accessible to its target audience. By fostering a collaborative environment, organizations can ensure seamless knowledge distribution to all necessary stakeholders.
A pertinent example is a healthcare provider that sets up an online portal, granting doctors quick access to the latest medical research or specific treatment guidelines. Such an efficient delivery mechanism ensures that knowledge is not just archived but actively harnessed, promoting informed decisions and enhancing operational efficiency.
Knowledge management is an ongoing journey, and there's always room for improvement. Optimization is about refining the existing process and tools to ensure the most efficient and effective knowledge delivery. Consider a global enterprise refining its intranet search capabilities. By enhancing search algorithms or incorporating artificial intelligence-driven recommendations, employees can find the information they need faster, leading to a quick decision process and reduced operational delays.
7. Analyze
Just as businesses use analytics to gauge product success or marketing reach, the knowledge management process also benefits from in-depth analysis. This phase is crucial for spotting knowledge gaps. Through analytics, we can understand usage patterns, popular content, and potential gaps.
Imagine a SaaS company using analytics to track the most accessed tutorials. If certain topics witness high traction, it might indicate that users find those areas challenging. Armed with this insight, the company can create more resources around those topics, ensuring users have all the support they need.
In today's interconnected digital world, integration is the key to seamless operations. External knowledge sources, like industry reports or partner insights, can be invaluable when integrated into an organization's internal knowledge base.
Knowledge management is no different. Integration ensures that knowledge sources, tools, and platforms can communicate with each other. Consider a multinational with various departments – from HR and sales to R&D. By integrating their diverse knowledge bases, R&D personnel could easily access sales data to understand market trends, fostering innovation that's truly aligned with market demands.
Any successful endeavor is backed by a robust strategy, and knowledge management is no exception. This phase often sees the involvement of the operations team to ensure that the knowledge management strategy aligns with business processes. Formulating a clear strategy involves setting objectives, allocating resources, and defining metrics of success.
An e-learning platform, for instance, might strategize to regularly update its course content based on the latest industry trends and student feedback.This strategic planning not only ensures that their offerings remain top-notch and relevant but also bolsters team motivation, keeping them ahead of the competition.
10. Choose a knowledge management tool
In the digital age, technology is the backbone of efficient knowledge management. The right tool can make knowledge capture, curation, and distribution a breeze. When a rapidly growing startup decides to migrate from shared documents to adaptive technology, like dedicated knowledge management software, they are essentially ensuring that their knowledge scales with their growth. This decision is often spearheaded by the operations team who recognize the importance of centralizing learning content and offering features like search capabilities, access controls, and analytics—critical facets for ensuring knowledge is a true organizational asset.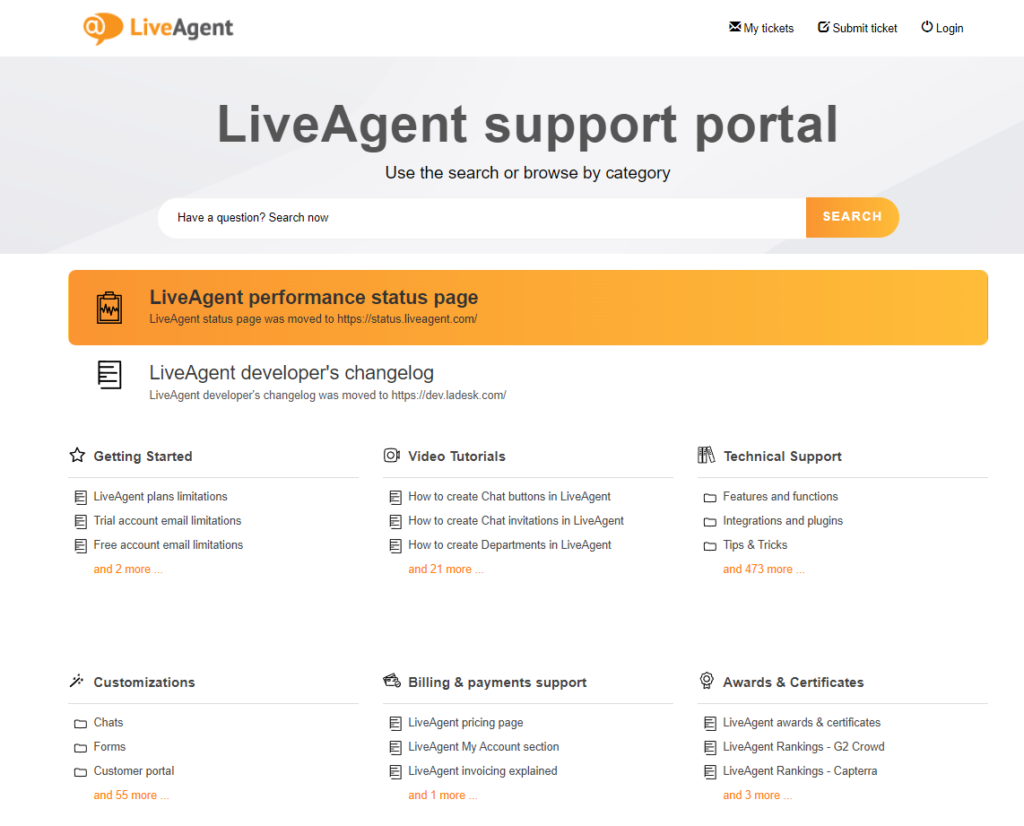 11. Distribute
Once knowledge is captured and curated, it needs to be effectively distributed to those who need it. Efficient distribution ensures that knowledge doesn't remain siloed and can drive value across the organization. Picture a major retail chain rolling out a new product. By distributing knowledge about this product—like its features, benefits, and sales strategies—to every retail outlet, the company ensures consistent messaging and can maximize sales potential.
12. Application
Knowledge, no matter how valuable, is of little use if it's not applied in practical, real-world scenarios. The application phase is where the rubber meets the road. For instance, a manufacturing unit might have access to the latest knowledge about safety protocols. By applying this knowledge on the factory floor, they can ensure a safer working environment, leading to fewer accidents and increased productivity.
13. Optimize
As with any process, revisiting and refining is essential. The knowledge landscape is ever-evolving, and staying updated is crucial. An online fashion retailer, for example, might need to regularly optimize its knowledge about global fashion trends to ensure they stock up on the latest in-demand apparel. By doing so, they not only cater to current consumer tastes but also predict future trends, setting themselves up for sustained success.
14. Measure performance
Last, but certainly not least, is the importance of measuring the success of your knowledge management efforts. Here, accurate decision making is facilitated by setting clear metrics—like user engagement with knowledge resources, speed of information retrieval, or improvements in task efficiency. Such metrics can be highly revealing, helping the organization to understand the impact of knowledge loss or inefficiencies. Think of a software development firm that tracks how quickly developers can resolve bugs using their internal knowledge base. By measuring performance, they can continually refine their resources, ensuring smoother software releases and happier clients.
Can these steps be tailored to fit any organization or are they specific to certain industries?
These steps are designed to be versatile and can be tailored to fit the needs of any organization, regardless of industry. Whether you're in healthcare, technology, retail, or manufacturing, the core principles of prioritizing, capturing, and managing knowledge are universally applicable. Fine-tuning can be done based on specific sector needs, but the foundational framework remains the same.
What roles do individuals play in the knowledge management process?
Individuals play various roles in the knowledge management process, with the knowledge manager being the linchpin. The knowledge manager is responsible for overseeing the entire lifecycle of knowledge, from its creation and storage to its dissemination and application. Other team members, such as subject matter experts, contribute by providing specialized knowledge, while IT specialists may be involved in maintaining the knowledge management software.
Additionally, external sources such as consultants or industry experts can be tapped to supplement internal knowledge. Ultimately, every individual in the entire organization interacts with the knowledge base in some way, either as a contributor, a user, or often both, which aids in employee productivity.
3 success stories from knowledge management process implementation
Success in implementing a robust knowledge management process isn't limited to a specific industry. Here are three larger companies from different sectors that have successfully applied knowledge management practices to benefit their operations and customer service.
IBM – Technology Industry: IBM's DeveloperWorks is a brilliant example of a knowledge base aimed at a technical audience. This platform not only helps their own team but also serves as an external resource for developers worldwide. By offering forums, tutorials, and expert advice, IBM has managed to build a community that contributes to its knowledge base, making it a rich and evolving resource.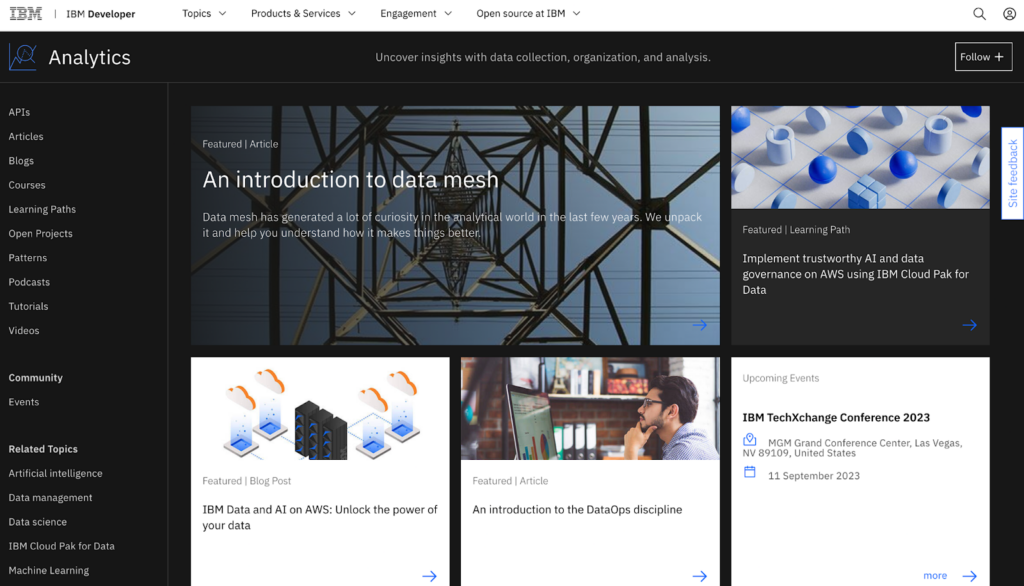 Mayo Clinic – Healthcare Industry: Mayo Clinic's implementation of knowledge management practices focuses on internal training and information sharing among medical professionals. The Clinic uses an internal knowledge repository to store and disseminate the latest best practices, medical research, and treatment plans, thereby improving patient care and operational efficiency.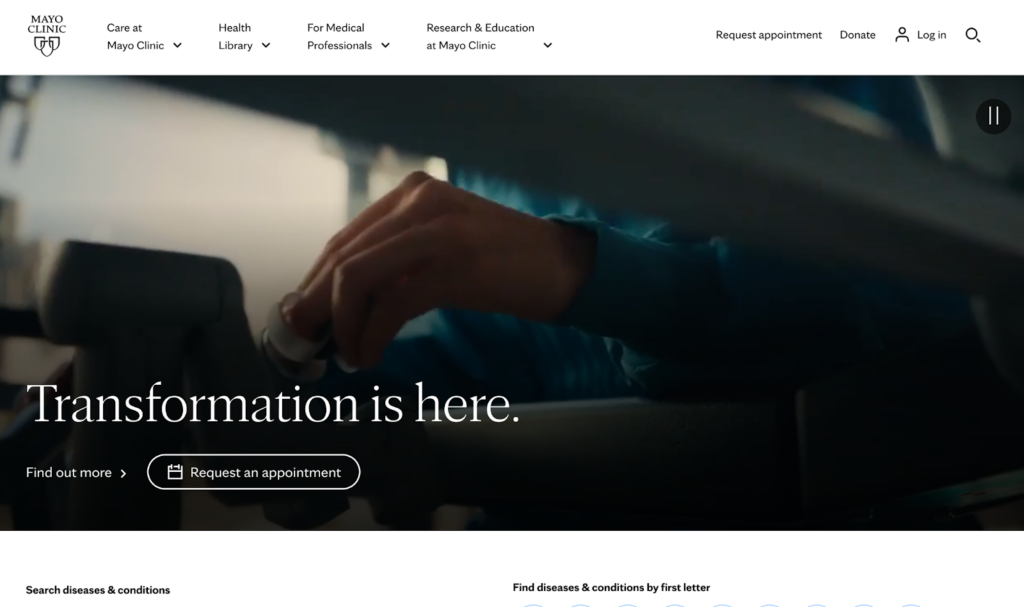 Toyota Motor Corporation – Manufacturing Industry: Toyota, a leader in the automotive manufacturing industry, is a great example of a company innovatively using knowledge management. The company has a unique system called the "Toyota Production System (TPS)" which is effectively a knowledge management tool. TPS is based on the principle of "Kaizen," which implies consistent and continuous improvement. It involves each and every employee increasing the collective intelligence of the company. Employees regularly convene to share knowledge and experiences, which are embedded within the system for future use. This approach facilitates a culture of shared learning and continuous improvement, enabling Toyota to maintain high productivity levels, reduce errors, and increase customer satisfaction.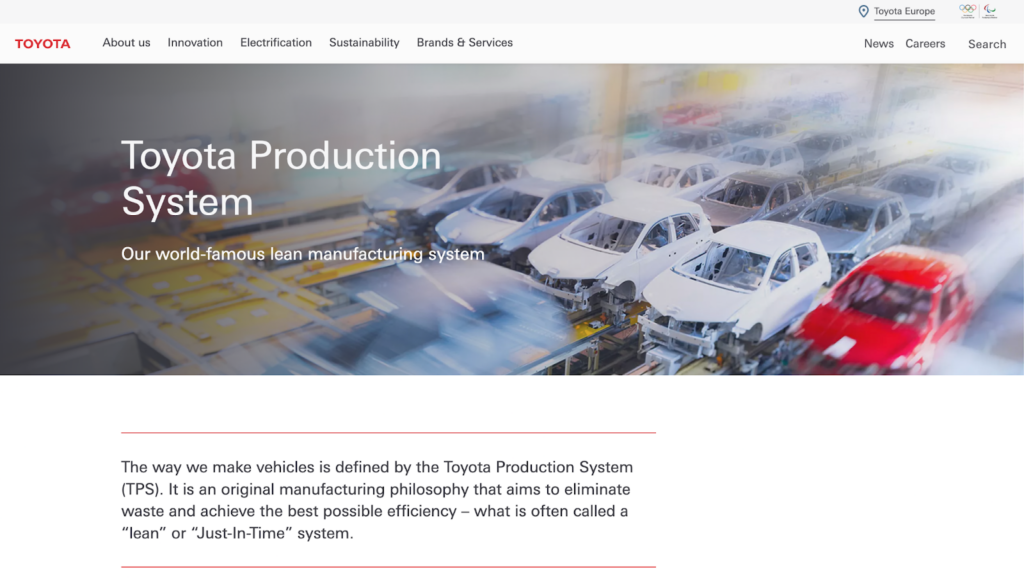 Each of these companies has leveraged knowledge management in a way that suits their specific needs and industry, demonstrating the versatility and effectiveness of well-executed knowledge management processes.
What are common challenges encountered during the knowledge management process and how can they be overcome?
Knowledge management is a powerful tool, but it doesn't come without its challenges. The process of creating, maintaining, and utilizing a knowledge base can be fraught with obstacles. Below are some common challenges and their solutions.
Challenge 1: Information overload
Organizations often face the daunting task of managing an enormous influx of information. Sorting through vast amounts of data and ensuring that critical insights don't get lost in the shuffle presents a significant challenge in knowledge management.
Solution:
To counteract information overload, organizations should prioritize and identify the most beneficial types of information for both employees and customers. Implementing systematic categorization and tagging of information facilitates easier retrieval. Additionally, integrating search engine optimization techniques into the internal knowledge management system can further enhance searchability and ease of access.
Challenge 2: Keeping information updated
The rapid pace of change and evolution in most industries makes it a significant challenge to maintain a current, relevant, and accurate knowledge base. As time progresses, without proper monitoring, the data and insights within a knowledge management system can become outdated and even misleading.
Solution:
Combatting this issue requires the assignment of a dedicated team or individual, such as a knowledge manager. Their primary role is to systematically and regularly review the content in the knowledge base, making updates and corrections as needed. This ensures the information remains useful, pertinent, and in line with the latest industry trends and standards.
Challenge 3: Ensuring employee participation
A major hurdle in knowledge management is ensuring that team members actively contribute to and consistently utilize the knowledge base.
Solution:
To bolster employee participation, it's essential to weave the use of the knowledge base into their daily routines and workflows. Holding training sessions can equip employees with the necessary skills, while incentives can motivate them to contribute. Cultivating a workplace culture that values and promotes knowledge sharing is crucial. Additionally, transparent communication about the advantages of actively using the knowledge base can reinforce its importance and benefits.
How can the knowledge management process support strategic planning and innovation?
The knowledge management process can significantly support strategic planning and innovation by centralizing and organizing critical data and insights, thereby facilitating informed decision-making. It enables organizations to identify trends and patterns, gain a deeper understanding of market conditions and competitors, and derive insights that can fuel innovation. With a well-structured knowledge management system, organizations can accelerate their learning curve, swiftly adapt to changes, and improve their ability to foresee opportunities or risks, all vital for strategic planning. Moreover, it fosters a culture of collaboration and knowledge sharing, thus stimulating creativity and innovation.
Are you prepared to put a knowledge base into action?
Enhance your business capabilities with our knowledge base software. Give it a free trial today!