Knowledge Management (KM) serves as the backbone of an agile, data-driven enterprise. A well-implemented KM strategy streamlines operations, improves customer satisfaction, and fosters innovation. This guide delves into best practices in multiple aspects of KM to create a synergistic environment for capturing, sharing, and leveraging knowledge.
Embark on a journey through knowledge management where every article is a stepping stone to a deeper understanding. To ensure you get the most out of your exploration, we've compiled a list of related articles that delve deeper into various aspects of this topic.
1. Analyze your company's culture and align your KM strategy
The culture already in place within your organization significantly impacts the success or failure of your Knowledge Management (KM) initiative. Choose a KM strategy that resonates with your organizational culture for better acceptance and smoother implementation. To align your KM strategy with the organizational culture, actively engage in organizational surveys, and adapt your approach based on the existing culture. In order to accomplish this, you should consider the following:
Conduct organizational surveys: Employ interviews, focus groups, and online surveys to gauge your organization's attitudes toward knowledge sharing. These methods provide both qualitative and quantitative insights.
Customize your KM approach: Recognize the unique cultural traits of your organization, such as whether it's hierarchical or flat, individualistic or team-oriented. Tailor your KM strategy accordingly.
Set benchmark metrics: Establish a baseline for current knowledge sharing using Key Performance Indicators (KPIs). These metrics help you measure the effectiveness of your KM initiative over time.
Prepare a change management plan: Anticipate possible resistance to the new KM initiative and develop a change management plan to help your organization adapt smoothly.
2. Implement the right knowledge management system (KMS)
Choosing the right Knowledge Management System (KMS) is essential for your KM strategy's success. Your KMS shouldn't just store information; it should also make information easy to retrieve, share, and manage. This technology affects both your short-term efficiency and long-term strategic goals, so choose wisely. Robust knowledge management platforms such as LiveAgent have proven useful and are well regarded for their potential. To help you make an informed decision, we have compiled the following things to look for:
Conduct a needs assessment: Begin by identifying gaps in your existing KM setup using a SWOT analysis. This approach will highlight what your new KMS needs to address.
Perform a cost-benefit analysis: Compare the potential ROI with the costs of different KMS options. Include both initial purchase costs and ongoing maintenance in your assessment.
Ensure scalability and flexibility: Pick a KMS that will grow with your organization. Make sure the system is scalable for increasing data volumes and flexible enough to adapt to new technological trends.
Prioritize user experience: Choose a system with an intuitive user interface to boost engagement and usability. A user-friendly system will encourage regular use.
Research vendor reputation: Investigate the vendor's track record and consult current users to understand the system's reliability and performance. A strong vendor reputation often correlates with long-term satisfaction.
3. Maintain an up-to-date, easily searchable knowledge base
Your KMS stands on the robustness of your knowledge base. For the system to serve its purpose effectively, ensure that your knowledge base is accurate, comprehensive, and user-friendly. To achieve this, standardize information recording, implement advanced search algorithms, establish a data governance framework, adhere to an update schedule, and solicit user feedback. Let's take a deeper look into these factors:
Standardize information recording: Draft a set of guidelines or a style guide that outlines how to record information. This ensures consistency across the knowledge base.
Implement search algorithms: Use search algorithms capable of understanding natural language queries and offering auto-suggestions. This makes it easier for users to find the information they need.
Establish data governance: Formulate a data governance framework to oversee data quality and compliance. This framework helps in managing the integrity of the knowledge base.
Adhere to an update schedule: Put in place a rigorous schedule for the periodic review and updating of the knowledge base. This keeps the information current and reliable.
Solicit user feedback: Provide an easy avenue for users to report outdated or inaccurate information. This continuous feedback loop helps maintain the accuracy of the knowledge base.
Importance of multiple interactive formats: Embrace various interactive content formats, such as videos, infographics, tutorials, and interactive modules. These formats cater to diverse learning styles, making intricate information more accessible and enhancing user engagement and comprehension. Visual and interactive content simplifies complex details, aiding in understanding and retaining essential concepts.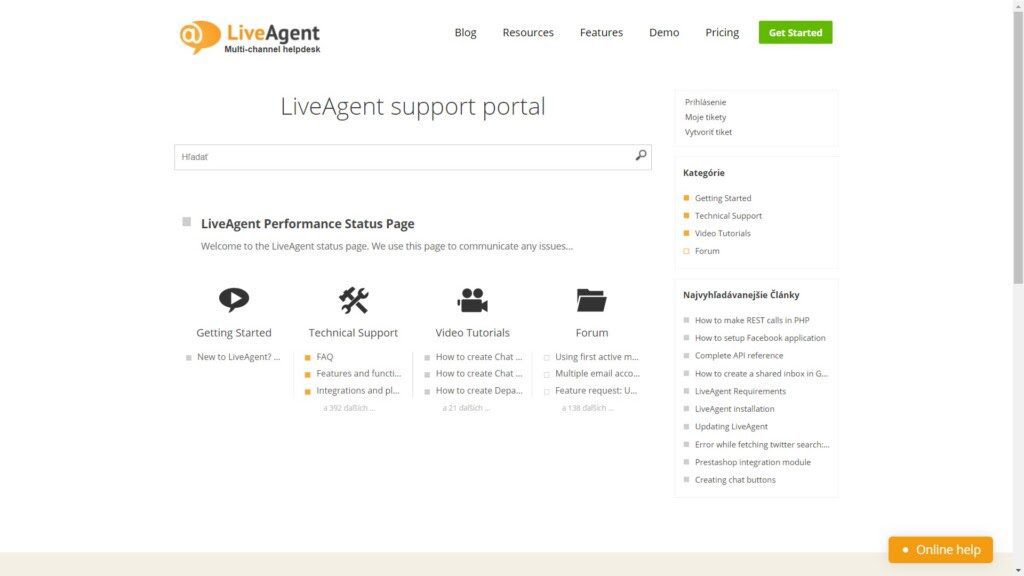 4. Encourage and incentivize knowledge-sharing activities
Harness the power of your KMS by focusing on its most vital asset: the users. Facilitate and reward quality content contributions by implementing gamification features, setting up internal knowledge markets, creating feedback mechanisms, instituting recognition programs, and integrating performance metrics. Research shows that using gamification on new employee training can lead to an increase of up to 62% in employee motivation. Here are a few ways to implement this:
Establish internal knowledge markets: Build platforms where employees can actively trade expertise. This not only incentivizes sharing but also creates a resource-rich environment for problem-solving.
Institute recognition programs: Launch monthly or quarterly programs to spotlight and reward top contributors. Acknowledging outstanding participation helps in sustaining a vibrant knowledge-sharing culture.
Integrate performance metrics: Include key performance indicators (KPIs) related to knowledge sharing in employee performance reviews. This sends a strong signal about the value the organization places on collaborative information sharing.
Organize regular meetings: Conduct regular meetings to introduce new internal knowledge markets, discuss user feedback, recognize top contributors, and review performance metrics and gamification standings.
Foster cross-departmental collaboration: Integrate cross-departmental input into internal knowledge markets, feedback loops, and recognition programs. Amplify this collaboration through targeted performance metrics and gamification features.
Implement gamification: Add points, leaderboards, and other game-like elements to motivate and reward user contributions. This taps into natural competitive instincts to make knowledge sharing more engaging.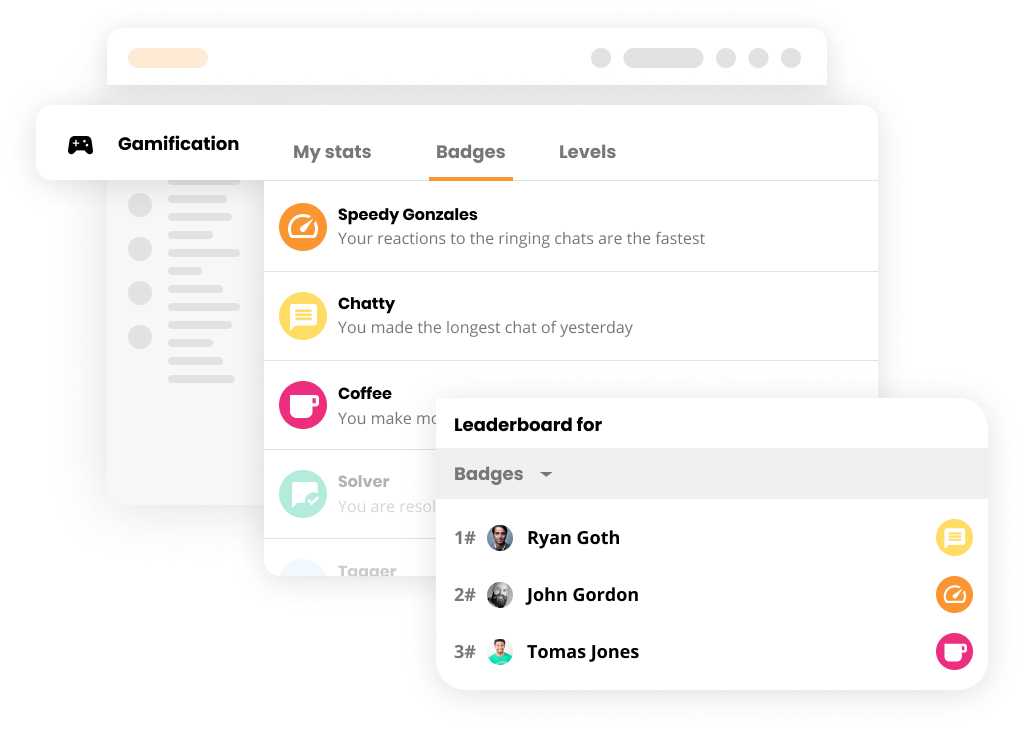 5. Utilize social media tools
Maximize the power of your KMS by incorporating social media tools like enterprise networks and discussion forums. Surveys indicate that social collaboration tools can increase productivity by as much as 20-25%. Implement clear guidelines and integrate these tools into your formal KMS to maintain a consistent and respectful knowledge-sharing environment. This is how to best utilize social media tools:
Establish discussion boards and forums: Create spaces for specific queries and collective problem-solving.
Integrate seamlessly with your KMS: Leverage APIs to connect your social platforms with your existing KMS.
Draft content sharing policies: Specify what types of information can be shared to encourage responsible use.
Implement monitoring and moderation: Oversee conversations to ensure they stay productive and respectful.
Leverage enterprise social networks: Use platforms like Yammer or Slack for informal discussions and spontaneous knowledge sharing. Employees can quickly post questions and receive answers, share relevant articles, or discuss best practices without the formalities associated with official documentation.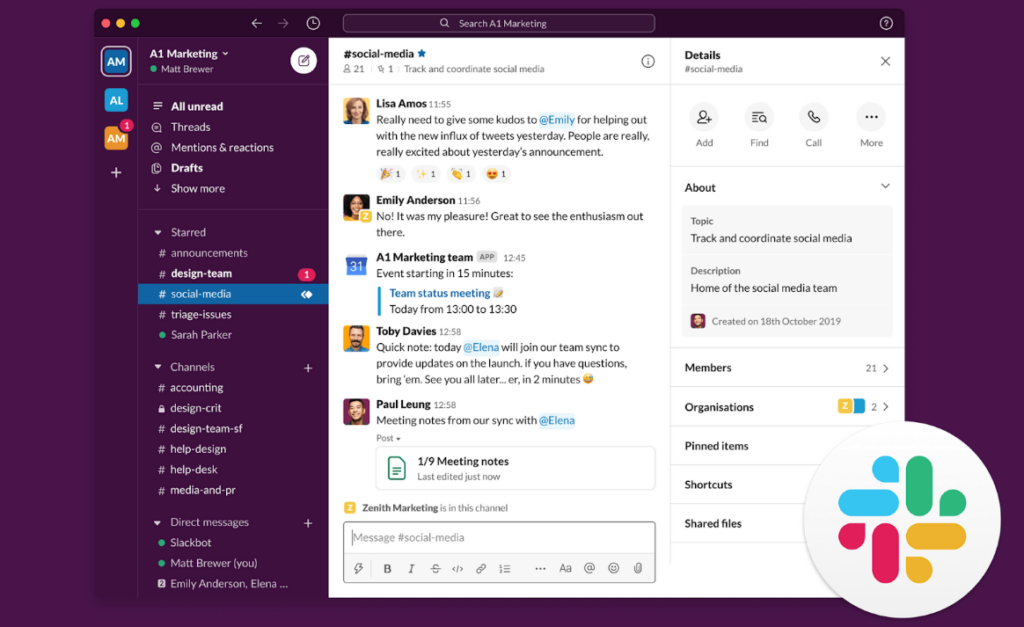 6. Document everything and create a knowledge map
Solidify your KMS with comprehensive documentation and intuitive knowledge mapping. A well-documented KMS makes explicit knowledge readily accessible, while a knowledge map simplifies the process of finding what you need. To achieve this, establish documentation best practices, manage document versions, and adopt tools for knowledge mapping, all while ensuring inclusivity and enhanced searchability. Here is how to go about it:
Establish documentation best practices: Develop a style guide and templates to bring uniformity to your documentation efforts.
Manage versions effectively: Utilize version control systems to keep track of changes and ensure only the most updated information is available.
Adopt knowledge mapping tools: Leverage software like mind-mapping applications to visualize how knowledge is distributed within the organization.
Ensure accessibility: Make your documentation accessible to all, including those with disabilities, to foster an inclusive knowledge-sharing environment.
Implement metadata tagging: Enhance the searchability of your documents by including metadata tags that can be easily queried.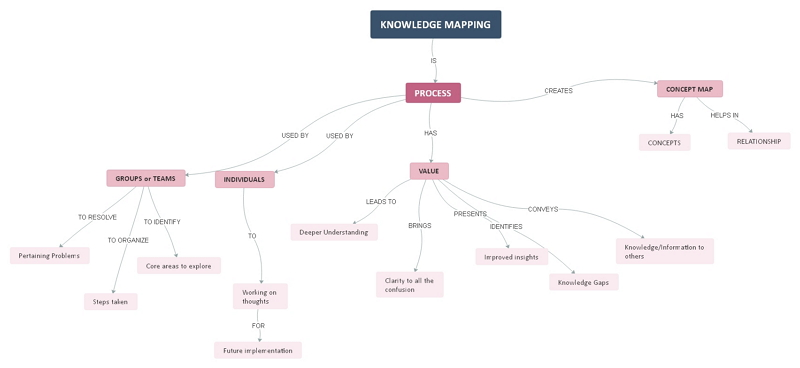 7. Promote a learning culture via regular training & workshops
Strengthen your Knowledge management system by instilling a culture that champions continuous learning. Studies show that companies that invest in learning programs can increase their income per employee by up to 218%. To bring this to life, offer a variety of on-demand learning options, blend traditional and digital training methods, identify skill gaps for targeted improvement, create internal communities of practice, and establish an ongoing feedback loop for program refinement. Let's look deeper into these points:
Utilize your KMS for employee onboarding and continuous training: Use your existing knowledge base as a foundational training tool for new hires. Ensure every employee starts with a standardized understanding of company processes, policies, and best practices.
Deploy on-demand learning modules: Build a digital library filled with webinars, tutorials, and other instructional content that employees can access at their convenience.
Incorporate blended learning: Fuse traditional classroom training with digital resources to create a more versatile learning environment.
Conduct skills gap analysis: Utilize analytics tools to pinpoint areas in need of further training, so you can customize learning modules accordingly.
Create communities of practice: Encourage the formation of internal communities centered around specific skills or topics, thereby creating a reservoir of specialized knowledge.
Implement continuous feedback mechanisms: Use a variety of feedback tools to consistently assess and enhance the effectiveness of your training programs.
8. Employee onboarding process
Initiating a successful knowledge management culture begins with your new hires. Your onboarding process should not just introduce them to their roles and responsibilities but also immerse them in your organization's knowledge-sharing ethos. Educate new employees about the KMS through orientation sessions, offer role-specific training, establish channels for feedback, and provide a comprehensive resource directory. These are a few things to take into consideration:
Conduct KM orientation: Incorporate a thorough tutorial on your Knowledge Management System as a cornerstone of the onboarding program.
Deliver role-specific training: Provide nuanced, role-specific training on how to utilize the KMS effectively, ensuring that each new hire understands the particular relevance of knowledge management to their job functions.
Establish feedback mechanisms: Create channels for new employees to give input on the onboarding process, with a focus on evaluating how well it instills key knowledge management principles.
Provide a resource directory: Offer a detailed list of essential contacts, document repositories, and other resources, so new hires can navigate the organizational knowledge landscape from day one.
9. Regular knowledge audits
Perfection is a moving target in the realm of Knowledge management systems. A continuous improvement approach ensures that your KMS stays relevant, efficient, and effective. Regularly review performance metrics, engage with stakeholders for feedback, and adapt your system based on emerging technologies and organizational needs. These are the key points we want to highlight:
Monitor performance metrics: Consistently track key performance indicators (KPIs) related to the usage and effectiveness of the KMS to identify areas for improvement.
Adapt to technological trends: Keep an eye on emerging technologies that could enhance your KMS, and be prepared to implement changes that align with evolving organizational requirements.
Run pilot programs: Before rolling out any significant updates or features, run pilot tests to measure impact and collect user feedback for further refinements.
10. Leverage AI and machine learning
Elevate the capabilities of your KMS by harnessing the power of artificial intelligence and machine learning. Research shows that about 60% of occupations have the potential to be automated in some capacity. Improve search functionalities with Natural Language Processing (NLP), predict content maintenance needs, streamline information consumption through automated summaries, and use chatbots for answering frequently asked questions. To integrate AI into your KMS, you can do the following:
Integrate natural language processing (NLP): Utilize NLP algorithms to enhance search functionalities, allowing users to find information more intuitively and accurately.
Implement predictive maintenance algorithms: Leverage machine learning to anticipate when specific content may become outdated or incorrect, enabling proactive updates.
Institute automated summaries: Implement AI-powered tools that can quickly condense long documents, making it easier for users to get the information they need without sifting through pages of content.
Create chatbots for FAQs: Create chatbots programmed to handle routine questions, thereby freeing up human resources for more nuanced and complex inquiries.
11. Succession planning for knowledge continuity
Maintain the integrity and continuity of your organization's critical knowledge by implementing robust succession planning. This is essential to ensure that valuable knowledge doesn't walk out the door with departing employees. Employ a multi-faceted approach that includes redundancy for key roles, tailored knowledge retention plans, proactive scenario planning, and periodic reviews to adapt to changing organizational needs.
Consider implementing these tips:
Identify critical role redundancy: Pinpoint roles within the organization that house essential knowledge and formulate backup plans to fill those roles when needed.
Formulate knowledge retention plans: Develop comprehensive strategies aimed at capturing tacit knowledge from employees who are nearing retirement or exiting the organization. This could involve exit interviews focused on knowledge transfer, or mentorship programs where they can pass on their wisdom to younger employees.
Conduct scenario planning: Utilize what-if analyses to gauge the potential impact of the departure of key personnel on organizational knowledge. This can help in preemptively formulating countermeasures.
Undertake annual reviews: Regularly update your succession planning strategy to ensure it aligns with the evolving needs and objectives of the organization.
Conclusion
In the modern era, where the business landscape shifts rapidly, and agility is prized, the benefits of knowledge management cannot be overstated. By valuing and nurturing their internal knowledge, companies not only prepare themselves for present common challenges but also lay the groundwork for future success. These best practices, when executed with vision and commitment, have the potential to transform organizations, making them more resilient, innovative, and primed for growth. There are many platforms that can help you improve your KMS, and LiveAgent's knowledge base is top-tier among them. Give it a try with their 30-day free trial.
Want to seamlessly connect your team's collective expertise?
Discover LiveAgent's knowledge base software today!
Frequently Asked Questions
What are the best practices in knowledge management for IT Service Management (ITSM)?

In IT Service Management (ITSM), effective knowledge management hinges on a few core practices. Central to this is deploying a robust Service Knowledge Management System (SKMS) that consolidates IT service knowledge. This is complemented by meticulously documenting incident resolutions and integrating user feedback for continuous improvement. Regular knowledge audits, combined with appropriate access controls, ensure information stays current and protected.

What are the components of knowledge management?

Knowledge management processes encompass several pivotal components. They begin with knowledge creation, which transitions insights into a documented form. Following this, the knowledge is stored systematically, ensuring easy retrieval. The true essence of KM lies in sharing this knowledge throughout an organization. Finally, it's essential to periodically review and refresh the stored knowledge to ensure its relevance.

What are the 4 components of knowledge management strategy?

A comprehensive knowledge management process integrates four primary components. It needs clear leadership and vision, directing its purpose and importance. Next, well-defined processes outline how knowledge is captured and applied. Then, technology offers the necessary tools and platforms for effective KM execution. Central to the strategy is the human component, emphasizing alignment, motivation, and training to engage employees in the KM journey.

What are the 3 best ways to motivate an employee to share knowledge?

Motivating employees to share knowledge can be distilled into three key knowledge management practices. Firstly, recognizing and rewarding contributions can spur greater involvement. Cultivating a workplace culture that values collaboration and knowledge-sharing inherently motivates participation. Lastly, providing user-friendly tools streamlines the sharing process, making it a hassle-free experience for employees.