In a world full of digital media, effectively managing and utilizing knowledge has become a critical success factor for businesses of all sizes. Our knowledge management guide will provide you with a thorough understanding of what knowledge management is, why it's important, and how you can implement it in your business processes. So, let's dive into the fascinating world of knowledge management.
What is knowledge management?
Knowledge management, often abbreviated as KM, is a systematic approach to creating, sharing, using, and managing the knowledge and information within an organization. It involves a multi-disciplinary approach aimed at achieving organizational objectives by making the best use of knowledge.
To expand on this definition, let's break down the term 'Knowledge Management'. 'Knowledge' refers to the understanding, awareness, or familiarity acquired through experience or education. There are three main types of knowledge:
Tacit knowledge – This refers to the knowledge that resides in peoples' minds. It is subjective, experiential, and often difficult to formalize or communicate. Tacit knowledge includes skills, personal experiences, insight, intuition, and judgment you might develop or come across.
Explicit knowledge – On the other hand, this is the type of knowledge that has been documented and can be shared through systematic and formal language, rules, or procedures. It includes anything that can be documented, archived, and codified, often with the help of IT. Examples include manuals, procedures, data, scientific formulas, and universal principles that can guide operational processes in your company.
Implicit knowledge – This form of knowledge isn't codified but could be made explicit. It's often knowledge that an individual isn't aware they possess until it's needed.
While 'Management' is the process of controlling, or administering tasks and processes.
Therefore, when you combine the two, you find out that knowledge management is about efficiently handling organizational knowledge to improve its performance, innovation, competitiveness, and relationships among its people.
Knowledge Management is not just about storing data. It's about transforming that data into valuable insights that can drive strategic business decisions. It involves the use of technologies and processes to capture, distribute, and effectively use the most relevant knowledge.
Why is knowledge management important?
So, why should you implement knowledge management into your daily business operations? Let's talk about some key points that highlight the indispensability of knowledge management practice.
Enhanced decision-making
As a source of knowledge, KM significantly improves the decision-making process. In any organization, decisions should be data-driven and based on accurate, updated, and relevant information. Knowledge management systems ensure that all information is correctly organized, easily accessible, and can be quickly retrieved when needed. This will allow you and business managers to make informed decisions that can positively impact the organization's performance and growth. Without a proper knowledge management system, decision-makers might rely on outdated or incorrect information, leading to poor decisions that could negatively affect the organization.
Learning and innovation
Knowledge management is a key driver of learning and innovation within an organization. It encourages knowledge sharing among your employees across teams and departments, fostering a culture of continuous learning and improvement. This not only enhances individual skills and competencies but also leads to the development of new ideas, products, and processes. By leveraging the collective knowledge of the organization, your business can stay ahead of the competition, adapt to changes in the market, and meet the ever-evolving needs of your customers.
Increased efficiency and productivity
Using knowledge management tools helps eliminate redundancies and streamline processes within an organization. They ensure that valuable knowledge assets and resources are not wasted or duplicated. For instance, if an employee has already solved a particular problem, their knowledge can be captured and shared so that others do not have to 'reinvent the wheel.' This knowledge can even be transformed into explicit knowledge, such as a how-to guide. This approach saves time and resources, allowing employees to focus on more critical tasks and boost overall productivity.
Enhanced customer satisfaction
Your customers come first. Implementing knowledge management strategies plays a vital role in improving customer satisfaction. By having a comprehensive understanding of your customers' needs, preferences, and behaviors, companies can provide better products, services, and support. For example, a well-managed knowledge base can enable your customer service agents to resolve issues more quickly and accurately, resulting in improved customer experience. Additionally, users can access an external knowledge base designed for customer self-service. This empowers them to solve their own issues, further enhancing their satisfaction and loyalty.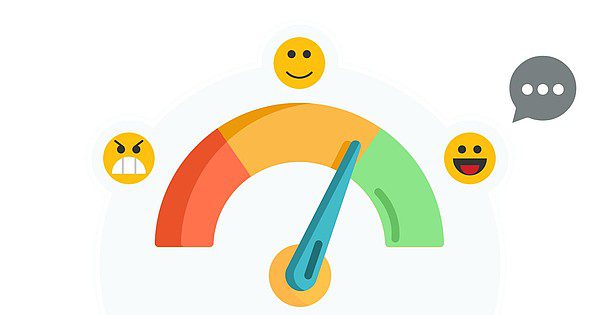 Organizational growth and sustainability
Knowledge management is essential for the growth and sustainability of an organization. It helps preserve institutional knowledge and prevent the loss of expertise when employees leave. Moreover, knowledge management supports strategic planning by providing valuable insights into market trends, competitive dynamics, and internal capabilities. You can use these knowledge assets to identify opportunities, mitigate risks, and effectively navigate the path to success.
Employee satisfaction
It is also important for the positive experience of your employees, as it directly impacts their ability to perform their roles effectively and efficiently. When employees have access to the right information at the right time, they can make informed decisions, quickly solve problems, and complete their tasks more efficiently. This not only improves productivity but also reduces stress and frustration that can arise from not having the necessary information or knowledge to do their jobs. And remember, when you have satisfied employees, it makes for a much healthier workplace.
Types of knowledge management
There are various types of knowledge management you might encounter in the wild. In the list below, we're going to shed a bit of light on each of them. (click to expand)

Tacit knowledge management: This type of KM involves managing knowledge that is difficult to articulate or express, such as personal beliefs, values, and experiences. It is often shared through personal interactions and collaborations.
Explicit knowledge management: It involves managing knowledge that can be easily articulated, documented, and shared. It includes data, documents, procedures, and policies.
Embedded knowledge management: This KM type manages knowledge that is integrated into business processes, products, or services. It is often systematized and automated.
Embrained knowledge management: It focuses on managing knowledge that is dependent on an individual's cognitive abilities and skills. It includes problem-solving skills, decision-making abilities, and analytical skills.
Encultured knowledge management: Involves knowledge created and shared through a company's organizational culture and shared understanding.
Encoded knowledge management: This type manages knowledge that is codified and stored in databases, manuals, and other forms of documentation.
Experiential knowledge management: Involves managing knowledge that is gained from direct experience and practice by subject matter experts.
Relational knowledge management: Relational KM manages knowledge that is built and maintained through relationships and networks.
Procedural knowledge management: This type of knowledge management is responsible for managing knowledge about how to perform certain tasks or activities.
Strategic knowledge management: Strategic knowledge management involves knowledge that is used for strategic decision-making and planning.
Operational knowledge management: It focuses on knowledge that is used in the day-to-day operations of a business.
Humanistic knowledge management: This knowledge management type focuses on managing human values, emotions, and behaviors.
Systematic knowledge management: This involves managing knowledge that is structured and organized in a systematic way.
Innovation knowledge management: It is a type of knowledge management that is used to drive innovation and creativity.
Competitive knowledge management: It involves managing knowledge that gives a business a competitive advantage.
---
Although the KM categorization seems clean-cut at first look, these knowledge management types usually overlap within an organization.
Examples of knowledge management
You may have already encountered knowledge management without even realizing it. To help put theory into practice, let's discuss some real-life examples.
Knowledge repositories/databases
These are centralized systems where an organization's knowledge is stored. They can include documents, procedures, research, and any other information that is valuable to the company. For instance, a pharmaceutical company may have a knowledge repository containing all its past research, which can be used to inform future projects.
Intranets and collaboration tools
Such digital platforms facilitate sharing and collaboration within an organization. They can include features like discussion and community forums, blogs, and document sharing. For example, a multinational corporation may use an intranet to share information and best practices across its global offices.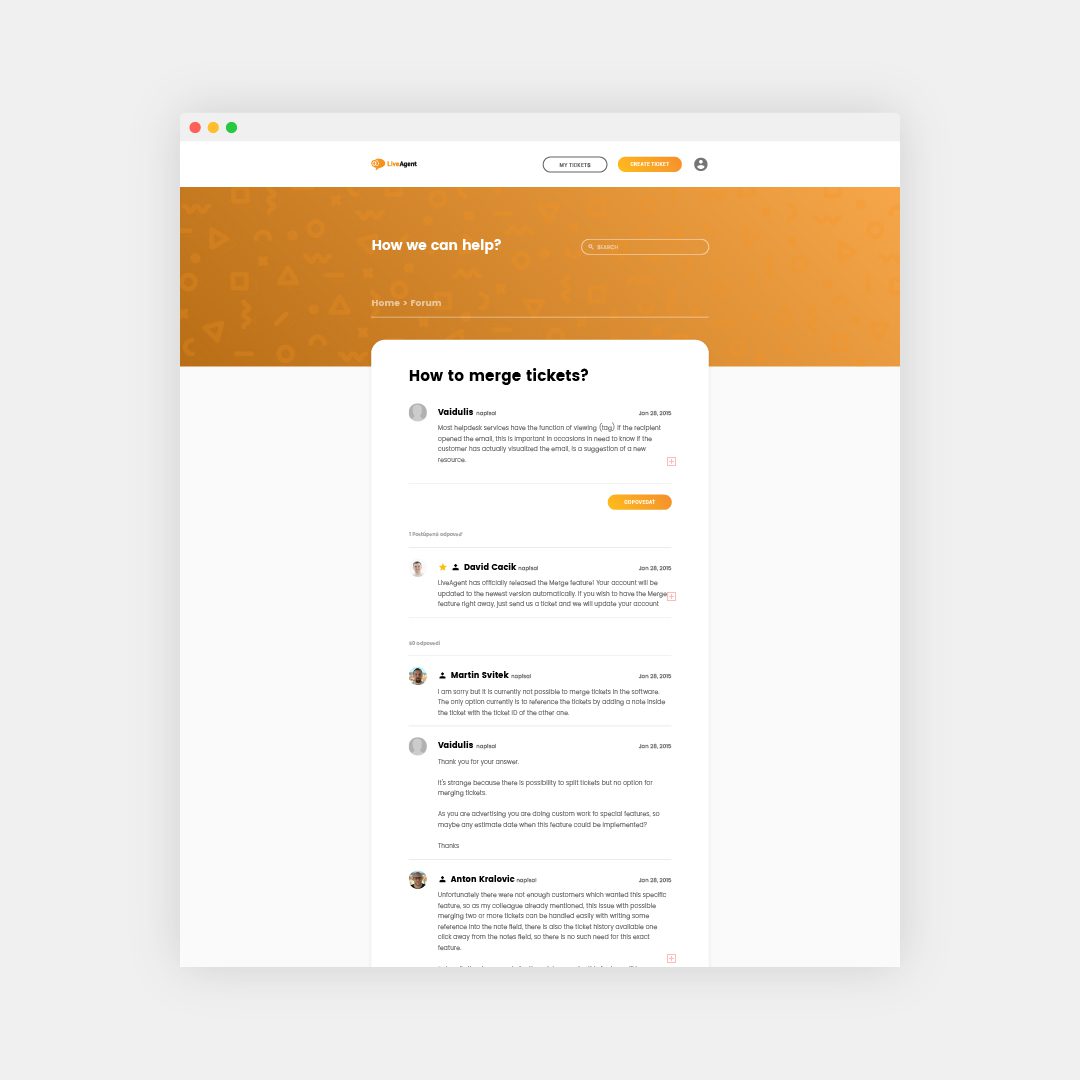 Training and development programs
These programs grant access to knowledge throughout an organization. They can include workshops, seminars, and e-learning courses. For instance, a tech company may have a training program to keep its employees updated on the latest software development techniques and best practices.
Mentorship and coaching programs
They facilitate the transfer of knowledge from experienced employees to less experienced ones. These programs are valuable assets in industries where tacit knowledge plays a crucial role. For example, a law firm may have a mentorship program, where senior lawyers provide coaching to junior lawyers.
Knowledge management benefits
To help you better understand the power of knowledge management, let's look at some of the benefits it can bring to your organization.
Improved decision-making: Effective knowledge management helps streamline the decision-making process by providing relevant and accurate information at the right time.
Increased company efficiency: KM provides sources of knowledge, and helps reduce the time spent searching for information, thus increasing productivity and efficiency.
Enhanced innovation: By sharing and collaborating on ideas, employees and internal experts can come up with innovative solutions to problems.
Improved customer service: Knowledge management such as CRM (customer relationship management) and internal knowledge bases can improve customer service by providing employees with the information they need to answer customer queries effectively and efficiently.
Competitive advantage: Companies that manage their knowledge effectively can gain a competitive edge over their rivals by leveraging their collective expertise and experience.
Employee skill development: Knowledge management promotes learning and development among employees, helping them to improve their skills and capabilities.
Cost reduction: By avoiding duplication of work and reducing errors, knowledge management can lead to significant cost savings.
Improved team and departmental collaboration: Internal processes that include knowledge management systems can facilitate better communication and collaboration among employees, leading to improved teamwork and a more cohesive work environment.
Risk management: Knowledge management practices can help in identifying potential risks and developing appropriate strategies to mitigate them.
Retention of intellectual capital: Intellectual property can be a tricky subject. Knowledge management ensures that when employees leave the company, their knowledge doesn't leave with them. It ensures that valuable information and expertise are retained as a part of organizational memory.
Knowledge management challenges
As they are two sides to every coin, challenges always accompany benefits. Let's look at the most pressing ones.
Lack of employee participation: One of the biggest challenges is getting employees to share and use the knowledge that is stored in the system. Employees may be reluctant to share their knowledge due to fear of losing their job security or simply due to lack of time and motivation.
Technological barriers: Implementing a knowledge management system requires an investment in the right tools. Companies may face challenges in finding the right technology that fits their needs, integrating it with existing systems, and training employees to use it effectively.
Cultural barriers: A successful knowledge management system requires a culture of knowledge sharing and collaboration. However, in many companies, knowledge is often hoarded as a source of power or job security. Changing this culture can be a significant challenge.
Quality of information: Ensuring the accuracy, relevance, and timeliness of the information stored in the knowledge management system can be a challenge. If the information is not reliable, employees will not trust or use the system.
Measuring effectiveness: It can be difficult to measure the effectiveness of a knowledge management system. Using applicable KPIs (key performance indicators) is a must in order to determine the impact of KM on business performance.
Potential legal and security issues: Companies must also deal with legal and security issues related to knowledge management. This includes protecting intellectual property, complying with data privacy laws, and ensuring the security of the system.
Key steps in the knowledge management process
Fully understanding the knowledge management cycle requires insight into the separate steps and their significance. Let's briefly discuss the key steps involved in the knowledge management process to help you ensure you're on the right track.
Identify your business' knowledge needs: The first step is to identify the knowledge needs of your business. Understand what kind of information is required to achieve the desired business outcomes.
Acquire the knowledge: Once you have identified your knowledge needs, the next step is to acquire that knowledge. You can do this through various methods such as research, interviewing external and internal experts, implementing surveys, etc.
Organize the knowledge: Now that you have acquired the knowledge, it needs to be organized in a way that makes it easy to access and use. This may involve categorizing the knowledge and creating databases or repositories.
Store the knowledge: Once you have the data organized, store it in a secure and accessible manner. This could be in physical files, digital databases, or cloud storage.
Share the knowledge: The stored knowledge needs to be shared with the relevant individuals or teams within the organization. This can be accomplished through meetings, training sessions, online portals, community forums, etc.
Apply the knowledge: Once you have shared the knowledge with the rest of your organization, apply it to the business processes, decision-making, and problem-solving efforts.
Update and maintain the knowledge: The knowledge management process is not a one-time activity. The stored knowledge needs to be regularly updated and maintained to ensure its relevance and accuracy.
Evaluate the knowledge: Regularly evaluate the effectiveness of the knowledge management cycle. This can involve assessing how well the knowledge is being applied, and how much it is contributing to the organization's objectives.
Dispose of irrelevant knowledge: Finally, outdated or irrelevant knowledge needs to be disposed of in a systematic and secure manner to ensure that the knowledge base remains relevant and useful.
Continuously learn and improve: Learn from past experiences and feedback and continuously improve your knowledge management process.
What are the best practices for knowledge management?
To help you start on your knowledge management journey, we've compiled a short list of 5 best practices.
Implement a reliable knowledge management system
To start out, choose and implement a knowledge management system. Such a tool stores, retrieves, and manages information within an organization. It will allow your business to fully harness the power of knowledge management. This system can be in the form of software or a database that allows employees to access and use the information they need. It should also include features like search functions, collaboration tools, and enterprise content management systems that facilitate easy storage, retrieval, and sharing of knowledge within the organization.
Encourage knowledge sharing
Knowledge sharing is a crucial part of knowledge management. You should encourage employees to share their knowledge and experiences with their colleagues. You can do this through regular meetings, workshops, training sessions, or online platforms.
Ensure regular updates and maintenance
Knowledge is not static; it evolves over time. Therefore, it's crucial you and your team regularly update and maintain the knowledge stored in the organization's knowledge management platform. This can involve reviewing and updating documents, deleting outdated information, and adding new knowledge. Regular maintenance ensures that the knowledge is accurate, relevant, and useful.
Utilize AI and machine learning
Artificial intelligence and machine learning can be used to automate the knowledge management process. AI technologies can help you categorize and organize information, identify patterns and trends, and make accurate future predictions from historical data. They can also help in personalizing the knowledge delivery based on the user's needs and preferences.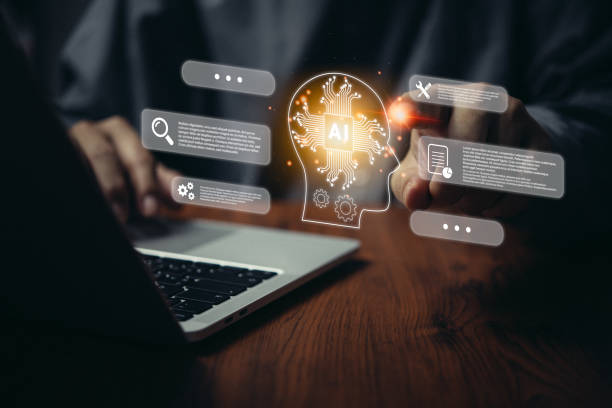 Measure the effectiveness of your knowledge management strategy
To ensure consistent quality, it's important to regularly perform knowledge audits. This can involve tracking metrics like the usage of the knowledge management system, the number of knowledge-sharing sessions, and the impact of knowledge management on business outcomes. These measurements can help you identify areas of improvement and ensure that the knowledge management practices are delivering value.
Embark on a journey through knowledge management where every article is a stepping stone to a deeper understanding. To ensure you get the most out of your exploration, we've compiled a list of related articles that delve deeper into various aspects of this topic.
The role of technology in knowledge management
There is no doubt that technology plays a crucial role in knowledge management. It not only facilitates the collection, storage, organization, and dissemination of information within an organization, but it often aids in creating a centralized repository where all the knowledge resources are stored, making it easier for employees to access and use them when needed.
Through various knowledge management tools and software, technology enables you to capture explicit and tacit knowledge. Explicit knowledge can be easily shared and stored in databases, documents, and manuals. On the other hand, tacit knowledge is best captured through social networks, discussion forums, and other collaborative tools.
Technology can also assist you with the distribution and sharing of knowledge. Through intranets, emails, and other communication tools, knowledge can be spread quickly and efficiently across the organization. This ensures that everyone has access to the same information, reducing duplication of work and improving productivity.
Moreover, technology supports the process of knowledge creation. Through data mining and analytics, organizations can generate new insights and knowledge. This can lead your company to innovation and help you gain a competitive advantage.
Finally, technology aids in the preservation of knowledge. It ensures that valuable knowledge is not lost when employees leave the organization. Through knowledge management systems, this knowledge can be stored and made available for future use.
Knowledge management system
Effective knowledge management systems have been a staple for many businesses for quite some time now. A knowledge management system (KMS) helps companies by centralizing and organizing all their information and data.
Among the key benefits it can bring you is easy access, retrieval, and sharing of knowledge among employees. It also promotes learning and innovation by facilitating the exchange of ideas and experiences which minimizes gaps of knowledge in an organization.
Knowledge management tools
A knowledge management system helps a company by centralizing and organizing all its information, making it easily accessible to all employees who need it. Besides assisting in better decision-making and promoting collaboration, such systems also aid in preserving institutional knowledge.
Navigating the various online knowledge management solutions can be overwhelming. Here are the three most notable examples of reliable KMS out there you should consider.
LiveAgent
LiveAgent's primary help desk software also serves as a great knowledge management option. With external and internal knowledge base builder, over 200 integrations, collaborative features, and various AI-powered functionalities, LiveAgent is an affordable yet powerful tool for everyone ranging from one-man operations to entire organizations.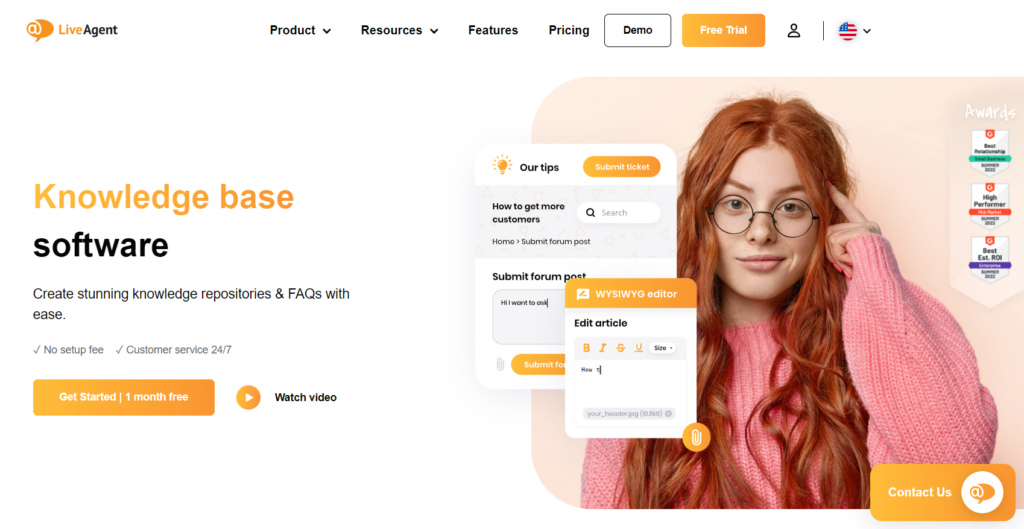 Microsoft SharePoint
This web-based collaborative platform easily integrates with Microsoft Office. It is used by organizations to store, manage, archive, and track various digital documents and records.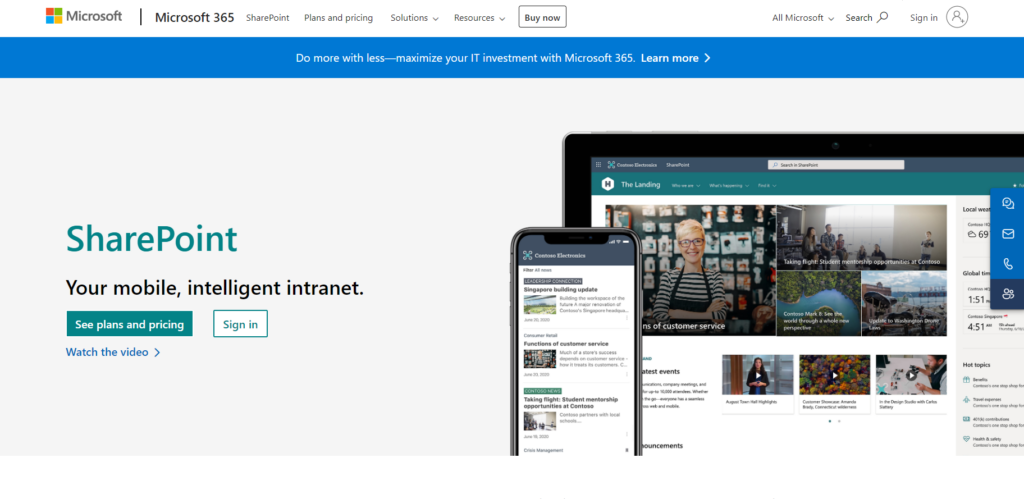 Confluence by Atlassian
This is a collaboration software program that allows teams to work together and share knowledge efficiently. It offers spaces for team collaboration and knowledge sharing, and it integrates well with Jira, another Atlassian product for project management.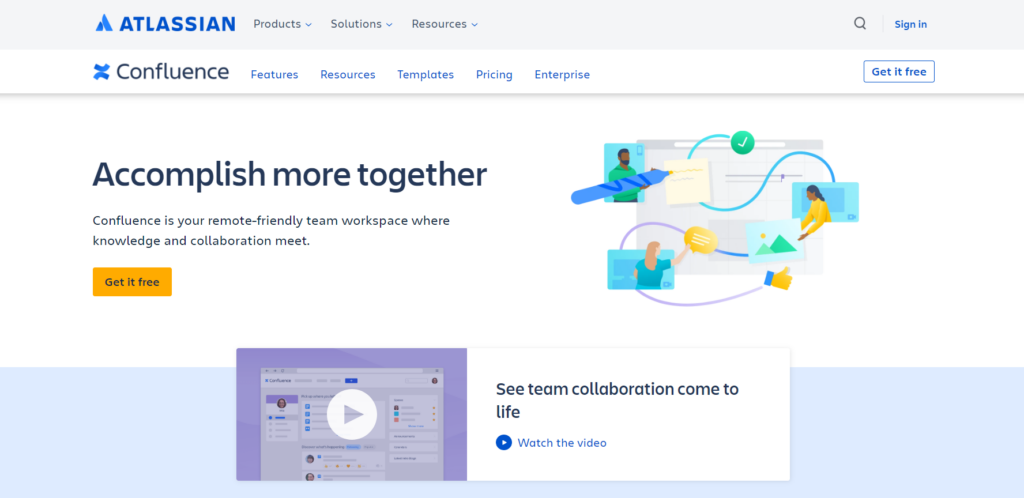 Role of artificial intelligence in knowledge management
Artificial Intelligence (AI) plays a significant role in knowledge management by automating the process of collecting, organizing, and analyzing data. AI can help in identifying patterns and insights from vast amounts of information, making it easier for businesses to make informed decisions. It can also enhance the accuracy and efficiency of knowledge management systems by reducing human error and speeding up data processing. Furthermore, AI can assist in creating personalized learning and development programs by understanding individual learning patterns. It can also predict future trends and behaviors, enabling proactive decision-making.
For example, customer service is a great industry where AI in knowledge management shines. AI-powered chatbots and virtual assistants can provide instant access to stored knowledge, improving customer service and employee productivity. On top of that, tools such as AI-Powered Knowledge Base can streamline your business' knowledge management efforts.
Use cases of successful knowledge management
To get some inspiration, let's look at four big-name companies whose knowledge management contributed to their success.
Microsoft
This tech giant uses knowledge management extensively in its operations. They have a system called Microsoft Knowledge Network that captures, organizes, and shares the knowledge of their employees. This system allows employees to share their expertise and learn from others, leading to increased innovation and productivity.
It also helps in reducing the time spent searching for information and increases the speed of decision-making. The success of Microsoft can be attributed to its effective use of knowledge management in developing innovative products and solutions.
Amazon
Amazon uses knowledge management to improve their customer service and to make informed business decisions. They have a well-known system called Amazon Web Services (AWS) Knowledge Center, which provides answers to frequently asked questions and offers solutions to common technical issues. This system helps Amazon provide efficient customer service and improve its products and services.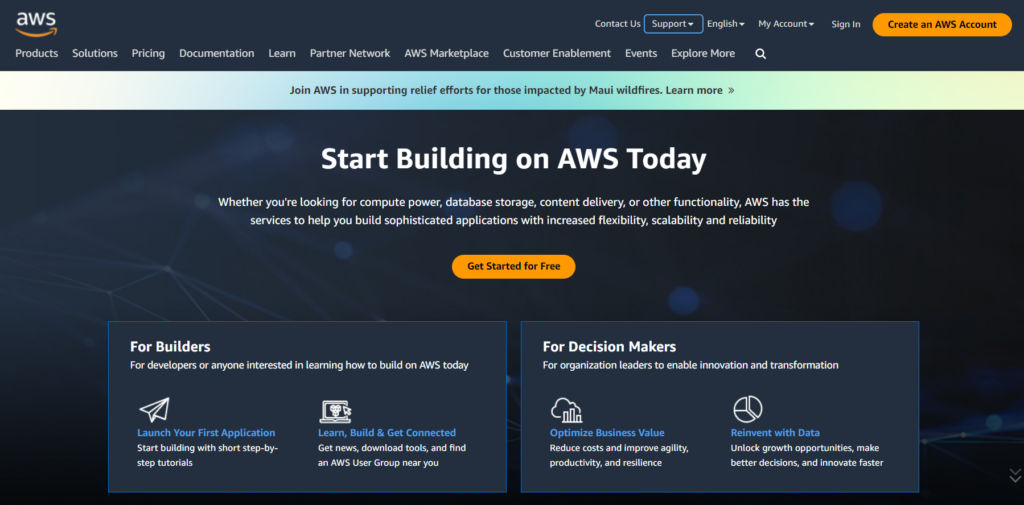 Procter & Gamble (P&G)
P&G uses knowledge management to improve their product development and marketing strategies. Their platform called Connect and Develop allows them to collaborate with external partners and tap into external sources of innovation. Undoubtedly, without the Connect and Develop framework, P&G wouldn't be as successful in their field.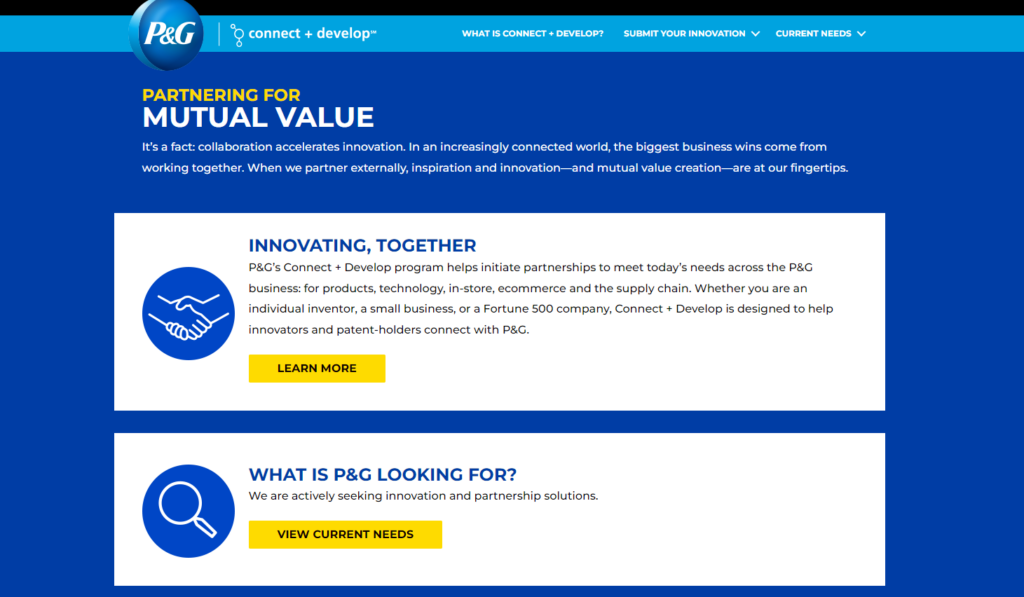 Conclusion
In conclusion, knowledge management is not just a buzzword, but a critical tool that can propel your business to new heights. It's the lifeblood that fuels innovation, fosters collaboration, and drives customer satisfaction. By effectively capturing, organizing, and applying knowledge, companies can enhance decision-making, reduce operational costs, and gain a competitive edge. However, it's not a one-size-fits-all solution. Each organization must tailor its knowledge management strategy to its unique needs and culture.
Remember, the goal is not just to accumulate knowledge, but to use it in a way that adds value to your business and your customers. So, where's the point in waiting? Embark on your knowledge management journey today, and watch as it transforms your business into a more efficient, innovative, and customer-centric entity.
Ready to revolutionize your customer service?
Sign up for LiveAgent and turn 'I think' into 'I know'.
Frequently Asked Questions
How can you implement knowledge management?

The basic knowledge management implementation includes identifying your knowledge needs, acquiring the knowledge, organizing and storing the knowledge, sharing and applying the knowledge, evaluating and updating, and lastly continuously learning and improving.

What is an example of knowledge management?

A company uses a centralized database to store, organize, and share important documents, project updates, and best practices among employees, thereby improving efficiency, collaboration, and decision-making.

What are the best KPIs for knowledge management?

The best KPIs for knowledge management include the frequency of knowledge use, the rate of new knowledge creation, user satisfaction levels, the extent of knowledge sharing, and the rate of knowledge retention or loss.