What is a predictive dialer?
A predictive dialer is a type of auto dialer system that automatically dials phone numbers from the list of contacts until it detects a connection and routes it to an available agent. In the process, the dialer can automatically screen out unanswered calls, busy tone signals, voicemails, disconnected numbers, and other phone-related issues. That ensures maximum agent utilization, minimum waiting time, and more talk time for agents resulting in improved agent productivity.
A predictive dialing system utilizes various call metrics, special algorithms, and mathematical formulas to forecast when an agent becomes available to take the phone call, and then modifies the dialing rate accordingly. The ability of the system to predict when an agent can take the next call is what sets predictive dialers apart from other automated dialing modes. Thus, if the majority of agents are engaged in conversations, the predictive dialer will adjust its outreach (slow down or even stop) until agents become available again.
Auto dialer calls have been in use for around 30 years. Once invented, they were predominantly utilized in the banking industry, particularly for debt collection purposes. Today, predictive dialer software can be found in call centers supporting a variety of organizations in different industries such as telemarketing, travel and tourism, banking and finance, mortgage and insurance, etc.
Features of predictive dialers
A typical cloud-based call center software that includes a predictive outbound dialer would offer these basic features:
Pacing ratio: allows increasing or decreasing the number of outgoing calls per agent for optimal agent efficiency.
CRM display: enables agents to easily access each customer record with all the available information to better serve their needs.
Filter based calling: allows filtering out the numbers based on their time-zone and area codes.
Answering machine detection: determines whether a call has been picked up by an actual human or an answering machine.
Voicemail message drop: allows dropping pre-recorded messages to customers.
Call recording: allows to record calls and review them later for agent monitoring and training purposes.
Call monitoring: enables call center managers to monitor the number of outgoing calls and preview their quality.
Call-back scheduling and reminders: allows scheduling time of call backs and set reminders.
Reports and analytics: allows generating various types of reports, including real-time reports to track agent performance and identify areas that need improvement.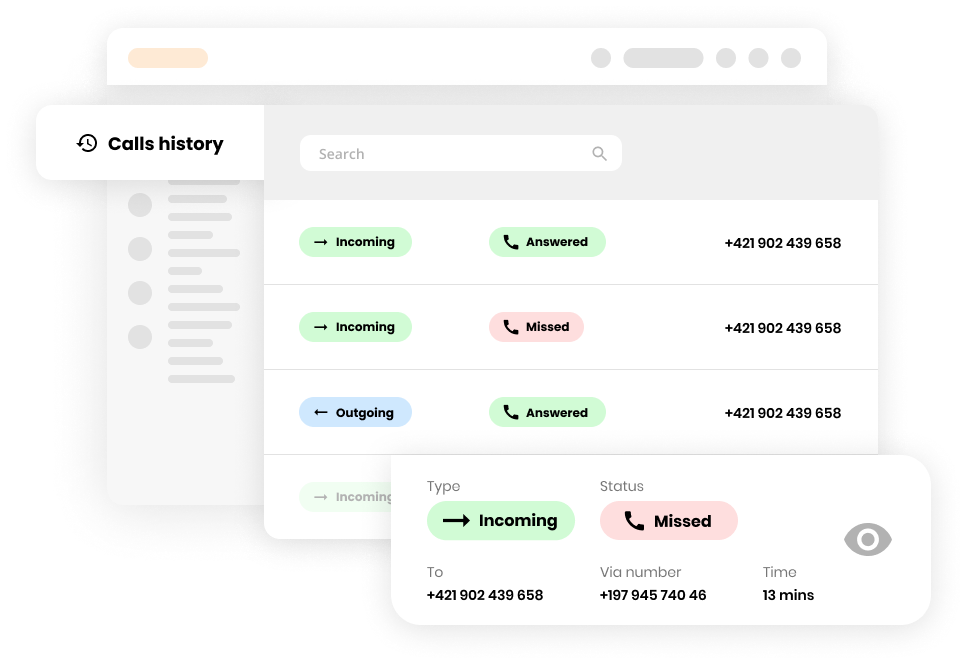 Benefits of a predictive dialer
More calls per hour: When compared with manual dialing, predictive dialing saves agents from having to dial each number from the contact list manually. It means increased efficiency of agents as they are able to make more sales calls per hour.
More agent talk time: Predictive dialing software can significantly improve outbound agent productivity by increasing the agent's talk time and reducing idle time. In fact, predictive dialing can increase agent utilization to 57 minutes per hour, with only 5% of idle time.
More resolutions/ conversions: The increased number of calls your sales team can pick up in an hour and more time spent engaging with customers ultimately means more resolved issues and more leads converted into sales.
Decreased cost per call: Maximized agent efficiency, less idle time, more actual talk time and more calls/ resolutions per hour naturally results in decreased cost per call which has always been a major concern for outbound call centers.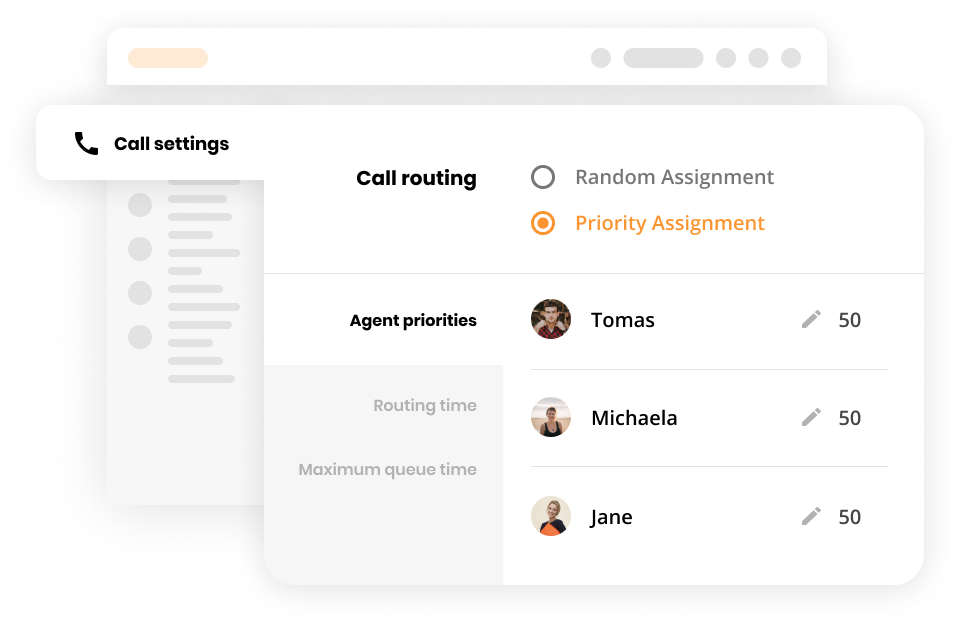 Limitations of predictive dialers
Although predictive dialers come with a number of benefits, they are also known to have some major disadvantages. The biggest limitation comes with the very nature of predictive dialers that don't provide agents with the context on who is on the other end prior to connecting the call. Thus, calling potential leads or customers with no preparation prevents agents from having efficient, contextual and meaningful conversations and often results in little to no impact on a potential customer. Since predictive dialing systems focus on quantity rather than quality, they are not the best solution for businesses selling high-value products and placing a high priority on providing personalized customer experience.
Are predictive dialers legal?
While predictive dialers are legal, the Telephone Consumer Protection Act (TCPA) restricts businesses and organizations from using auto dialers, including predictive dialers, from placing uninvited calls to cell phone numbers without achieving a prior written consent from the call recipient. That includes both telemarketing and non-telemarketing calls. In addition, predictive dialers cannot call numbers registered with the National Do Not Call Registry. Outbound contact centers using predictive dialers in their outbound calling campaigns must comply with these regulations.
How much is a predictive dialer?
The price of predictive dialer system depends on whether you choose on-premises or a hosted solution. On-premises predictive dialers can be purchased either as part of a complex call center software package or a standalone product, and can cost anywhere around $3000 to $300,000. If you go with a hosted predictive dialer, it can cost your business between $15 to $250 per agent per month, based on the size of call center, the number of agents, extra services and features (like CRM integration, analytics tools, etc.). Some additional expenses may include setup fees, long-distance fees and per-minute charges.
How do you set up a predictive dialer?
To start using a predictive dialer, you need to choose between on-premises and hosted predictive dialer solutions depending on your business specifications. Once you've selected a predictive dialer software provider based on your call center requirements, you can start your predictive dialer setup. For that, you need to import the list of contacts or integrate the software with your current CRM, if that option is available, then add a call script, set up an outbound campaign and run it. You can adjust your predictive dialer configuration according to your specific needs. Agents should receive proper training on how the system works, how to use it and what is expected of them.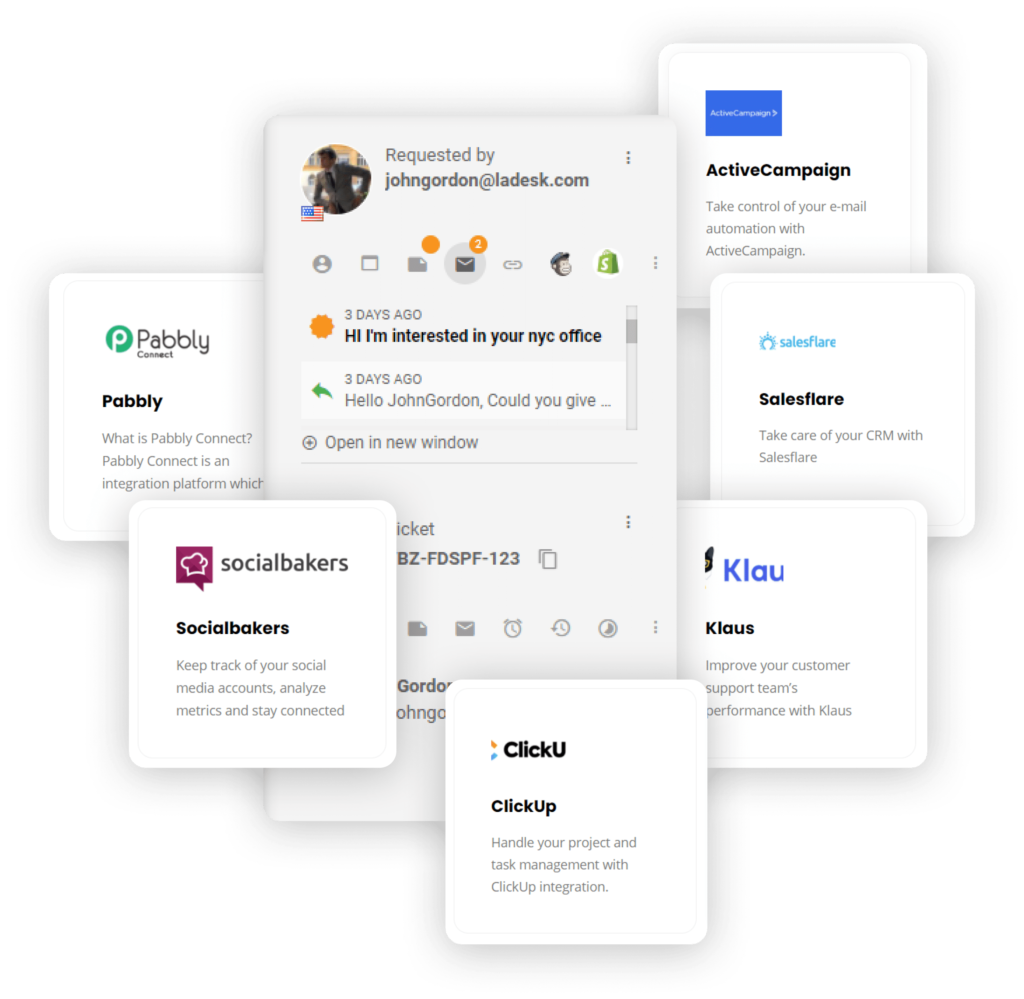 What is the difference between predictive and progressive dialer?
Both predictive and progressive dialers are two of the most popular automatic dialing systems used by outbound call centers. With the predictive outbound dialing mode, the system uses the statistical algorithm to predict agent availability and places multiple calls at once for each agent even before the agent becomes available. Progressive dialers don't rely on any algorithms since dialing is done in real time. The system places only one outbound call per agent and only when an agent becomes available to handle the next call. While predictive dialers can sometimes leave prospects or customers waiting without a free agent to talk to, progressive dialers ensure agents are always available.
Try LiveAgent Today
LiveAgent is the most reviewed and #1 rated call center software.
Watch a video about predictive dialer
Predictive dialer and LiveAgent help desk software help businesses improve customer service. Predictive dialer software automates the process of dialling customers in order to save time and increase efficiency. It uses AI-driven algorithms to route calls to the right agent and estimates when the next call should be placed. LiveAgent help desk software helps customer service teams communicate with customers quickly and efficiently. It provides a unified interface for customer service reps to manage multiple channels such as email, social media, and chat. It also offers powerful reporting and analytics tools to allow businesses to measure and improve customer service performance.
What are Predictive Dialers and How Do They Work? | GetVoIP - Expert Tutorials, Reviews, Top Providers03:51
GetVoIP - Expert Tutorials, Reviews, Top Providers
Topics
Predictive dialers
Features and functionality of predictive dialer software
Benefits of predictive dialer software
Video summary
The video discusses predictive dialers and their features, benefits, and limitations. A predictive dialer is an automatic dialing system that places simultaneous outbound calls while an agent is finishing up a prior call and transferring the agent to live leads. The system uses a call pacing algorithm that adjusts the dialing speed based on factors like the number of available agents, average call handle time, abandonment rate, and downtime between calls. Admins and agents can manually adjust the outbound dialing speed to reduce agent burnout and ensure compliance with regulations. Benefits of predictive dialer software include increased sales and productivity, improved lead management, and ensured adherence to regulatory compliance. Top predictive dialer features include list management and lead filtering, call disposition, adjustable pacing, CRM integration, answering machine detection, and more. Predictive dialers have limitations when it comes to personalized customer service and sales pitches and are best suited for enterprise-level call centers and telemarketing firms. Small businesses may benefit more from preview dialers.
Frequently Asked Questions
What is a predictive dialer?

A predictive dialer is a call center dialer software that automates the process of dialing numbers for agents and predicts when the next agent will be available to take the call based on various call metrics and algorithms. The system is able to screen out busy signals, disconnected numbers and voicemails and connects the call to the available agent only when an actual person picks up.

What are the features of predictive dialers?

Some of the basic features of a predictive dialer software include CRM integration and customer data display, an ability to adjust the pacing ratio, answering machine detection and voicemail message drop, filer-based calling, call recording and call monitoring, call-back scheduling, an ability to generate various reports and track agent KPIs, and other.

What are the benefits of a predictive dialer?

When compared to the manual dialing mode, by using predictive dialers, outbound call centers can achieve improved efficiency and productivity of agents due to their ability to make more calls per hour, increased talk time and proportionally decreased idle time. That also leads to reduced operational costs (less cost per call).

What are the limits of predictive dialers?

One of the major limitations of predictive dialing systems is their inability to provide call center agents with the context on who they are going to speak with before connecting the call. That may result in impersonal, scripted and inefficient conversations while also leaving prospects on the other end frustrated.

Are predictive dialers legal?

Though predictive dialers are not illegal, the TCPA (Telephone Consumer Protection Act) restricts telemarketers and advertisers that use auto dialing systems (including predictive dialers) from placing uninvited calls such as telemarketing and robocalls to cell phone numbers without getting the recipient's prior written consent.

How much is a predictive dialer?

If you opt for on-premises predictive dialer, the system can cost somewhere around $3000 to $300,000. For a hosted predictive dialer solution, the price range may vary from $15 to $250 per agent per month. Some providers will additionally charge for setup fees, long-distance and extra minutes.

How do you set up a predictive dialer?

Once you've selected your predictive dialer provider for your contact center and installed the software, you need to import your contacts into the system or integrate it with your CRM, add a call script, set up your outbound calling campaign and run it. You can then check the campaign statistics and adjust its configuration if needed.

What is the difference between predictive and progressive dialer?

As the name suggests, predictive dialers use a predictive algorithm to anticipate agent availability and initiate multiple calls for each available agent even before the agent becomes free to handle the next call. Unlike predictive dialers, progressive dialers initiate only one outbound call for each available agent and dial numbers only when an agent becomes free to handle the call.
Expert note
<p>Predictive dialer technology has revolutionized call center operations by increasing efficiency and productivity.</p>

Andrej Saxon
Sales manager