What is call center technology?
Customers being able to contact your business conveniently is one of the most important factors when it comes to customer support. Call center solutions are one of the most sought-after options to provide just that.
And we cannot talk about a modern contact center without discussing call center technology. It can be defined as a set of tools that call centers use to make inbound and outbound calls. It refers to both software and hardware used.
What are call center technology trends?
Technological developments have changed several aspects of both outbound and inbound call center practices. Let's review some of the emerging call center technology trends that will continue to shape the customer support industry.
Cloud-based call center
Cloud technology has evolved from providing only storage capacity to companies. In addition to providing computer system resources, it can also run complex software solutions in the cloud. This brings us to cloud contact center solutions.
The best part is that companies don't have to spend money on software updates or maintenance. They can benefit from all the features the moment they implement a cloud-based call center.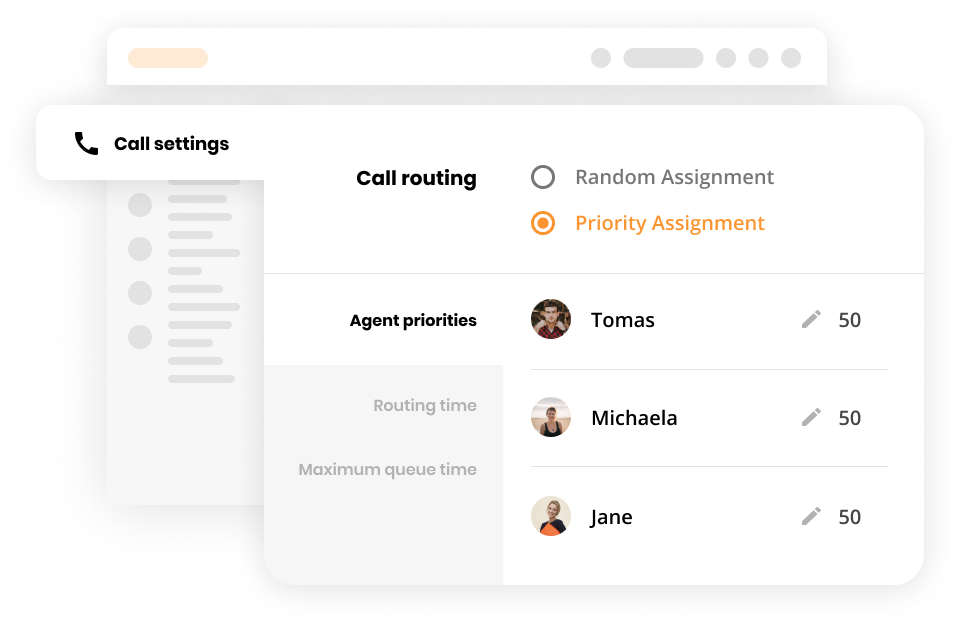 Omnichannel Approach
More and more companies look for ways to streamline communication with clients and make it more accessible and user-friendly. Having easy access to customer requests through multiple channels has become a necessity.
Omnichannel customer support consists of communication between customers and business providers through multiple channels.
LiveAgent is a great example of streamlined omnichannel customer support. It integrates customer interactions from emails, chat, calls, social media, feedback channels, and many more. The best part is that all of this is available to your customer service reps in one universal inbox.
Self-Service Tool
Tech-savvy customers will most often look for a way to solve their issues on their own before contacting a call center. The call center software industry's response is a new call center tech trend – the self-service help desk. This option dramatically increases the customer experience.
Modern contact center solutions can track, record, and store communication. These records can be carefully edited and published through an external knowledge base available to all customers. In addition, customers can be active on forums and help each other solve minor issues.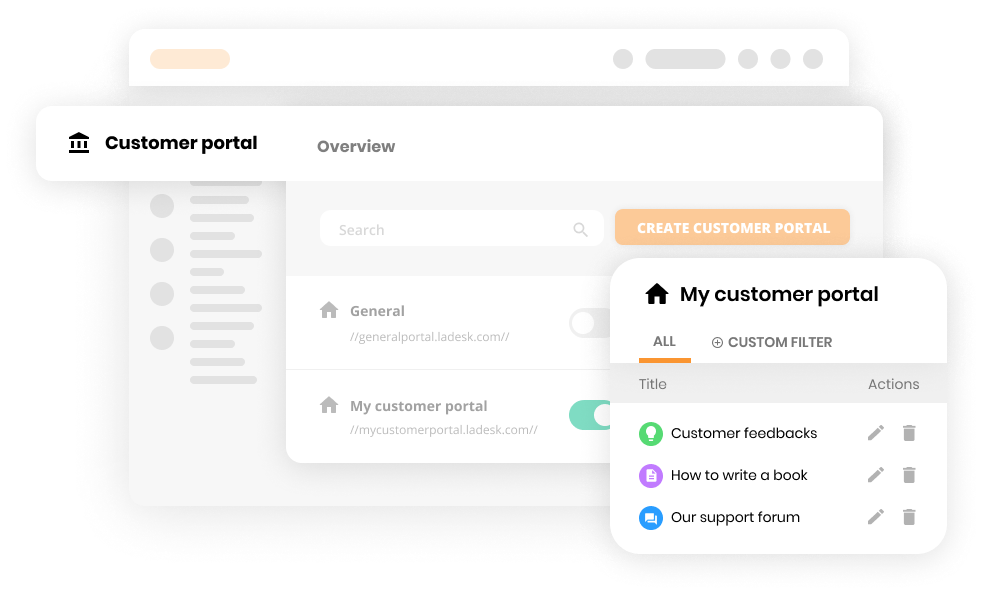 What software is used in creating a call center?
Call center software solutions enable companies to make the best use of their current PBX telephone system. However, call center software offers some additional perks businesses can use to improve and streamline their communications with customers.
LiveAgent offers SIP trunking to those that are not ready to upgrade their PBX telephone system. SIP trunking stands for Session Initiation Protocol trunking which can connect PBX with a VoIP service. It enables businesses to benefit from multi-channel calling through the Internet without officially switching to VoIP.
For businesses looking to lower the costs of running a call center, LiveAgent offers VoIP services. It allows the service and support center team to install a computer or mobile app or use a desktop phone to receive and make calls.
How does call center technology work?
Most call center technology works through a private cloud. It means that your company has around-the-clock access to call center software along with allocated storage space and processing power. Once your service or contact center agents log in, they can immediately start using the call center features. When it comes to making calls, modern call center technology often utilizes voice over internet protocol.
LiveAgent works seamlessly, enabling you to keep up with requests from your customers across multiple channels. It will help you minimize the resolution and wait times through customer routing. LiveAgent intelligent routing capabilities will help you assign every customer to the right agent and improve customer satisfaction.
What are the call center technology components?
While there are many call center technology components, the following ones are considered to be essential.
VoIP Softphone
With VoIP softphone, you will enable your employees to take calls from anywhere as long as they have an Internet connection. VoIP softphones can be installed on smartphones, laptops, and desktop computers.
Interactive Voice Response (Language Speech Recognition)
IVR reduces the need for extra customer service agents. IVR introduces language speech recognition and enables your callers to interact directly with your call center phone system.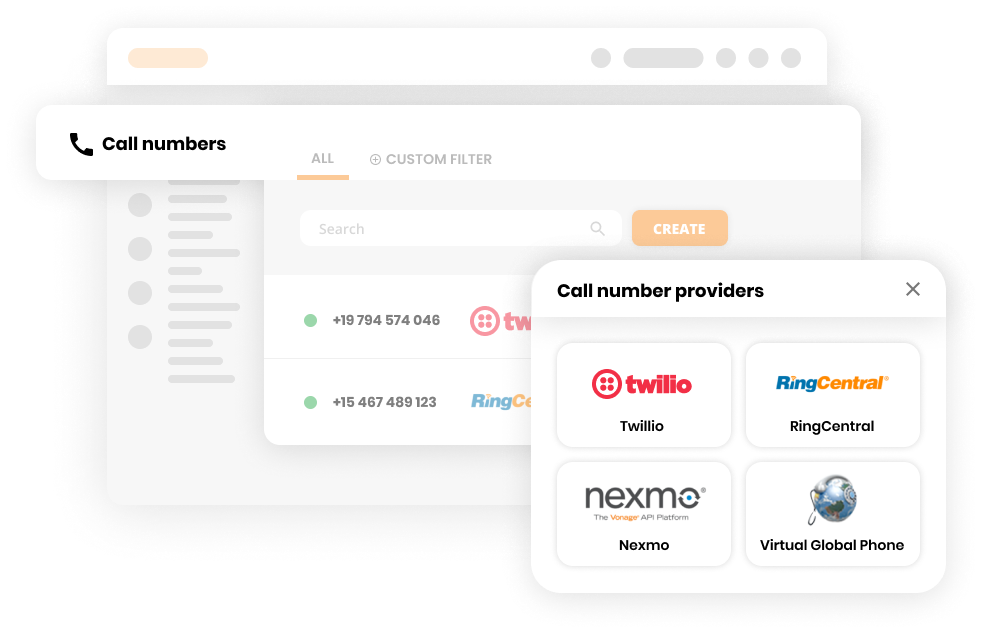 Voicemail Message
The voicemail message component can prove quite helpful when your call center is flooded with calls. It allows customers who can't afford to wait in the queue to leave your agents a message.
Pre-recorded Message
Most customer queries can be answered with a single response. Pre-recorded messages can help you save your agents the time of repeating the same response over and over.
Workforce engagement
Instant notifications, queue insights, and the ability to completely control interactions with consumers via only one screen will help you engage your workforce and motivate them to provide better service.
Center queue
With modern call center software such as LiveAgent, you will have a complete overview of your call center performance. One of the things you can see is the call center queue. Keep watch on how many people are in the queue and automatically stop taking more queries when the pre-defined max queue length is reached.
Set up your call center
LiveAgent offers many usefull features that will make your life easier. Curious about all the opportunities?
Frequently Asked Questions
What is call center technology?

Call center technology is a set of tools specifically developed for call centers. It refers to both hardware and software solutions. Contact center technologies are built to enable call centers to improve their service, productivity, and efficiency.

What are call center technology trends?

The call center technology landscape is quite dynamic. The emerging customer service trends include cloud-based solutions, the omnichannel approach, self-service options, artificial intelligence, as well as automating daily tasks.

Which software is used in a call center?

Call center software is a bundle of different solutions ranging from SIP trunking to VoIP service. Given that most of the modern call center solutions are cloud-based, these are often referred to as virtual call centers.

How does call center technology work?

Call center technology works by enabling customer routing. It features intelligent customer routing to match customers with the right departments and agents. To do it, the call center does it over the private cloud and voice over internet protocol.

What are the call center technology components?

Some of the most important call center technology components include VoIP softphone, IVR, voicemail messages, pre-recorded responses, and call center queue management options.
Expert note
Call center technology is a set of tools used by call centers to make inbound and outbound calls, referring to both software and hardware. Emerging trends include cloud-based solutions, omnichannel approach, self-service options, AI, and automation.

Andrej Saxon
Sales manager