What is a ticket deflection?
Ticket deflection is a term used when a company utilizes the Customer Portal or Knowledge Base to provide customers with answers, even when their agents are offline. Knowledge Base is the perfect way to reduce load of tickets – the most common questions can be answered in a FAQ section or in any other category that the company creates.
This can be very useful because customers can also find the history of these issues and find solutions on their own. It's especially useful in simple issues handled via it ticket systems, where the user can see the exact steps for solving a specific problem in the knowledge base. Knowledge Base is completely customisable and adaptable to the company needs.
Learn more about how your company can benefit from using Customer Portals and Knowledge Base.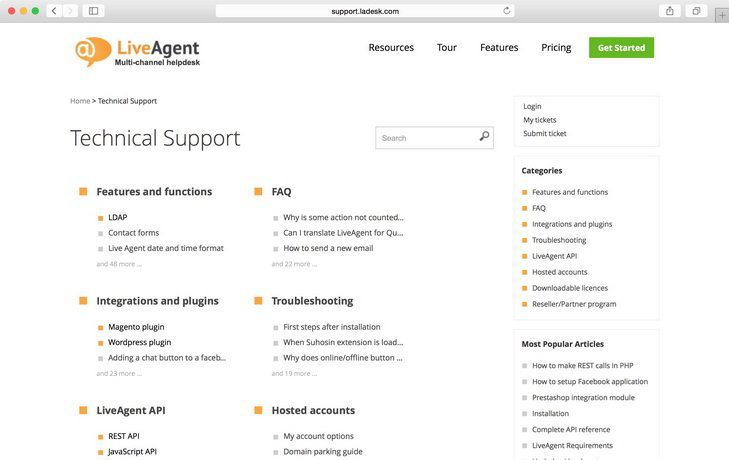 Frequently

asked questions
What is the definition of a ticket deflection?
Ticket deflection means that as a result of your company's use of the customer portal or knowledge base, the reduced number of tickets is sent to customer service agents. Ticket deflection ratio or Self-Service Score is the total number of customer self-service interactions divided by the total number of users who submitted support tickets. The higher the better.
How can you perform ticket deflection?
To ticket deflection, the company must maintain a customer portal or knowledge base. Then clients receive responses even when agents are offline. This is a great way to reduce incoming calls, especially if they are related to frequently recurring issues and questions.
What are the advantages of a ticket deflection?
The higher the ticket deflection ratio, the better. This means that the knowledge base or customer portal has enough substantive knowledge and the customer can solve the problem on his own, without the need to contact the service. 
Expert note
As a call center and help desk specialist, I believe that ticket deflection is a vital aspect of customer service. Providing self-service options and a robust knowledge base can empower customers, leading to less reliance on support teams and improving overall satisfaction.

Andrej Saxon
Sales manager