What is call time?
Call time (or call duration) is a call center metric that represents the amount of time a caller spends on an individual call with a call center agent. Call time consists of talk time and hold time initiated by an agent. It doesn't include call wrap time (the time agents spend doing any necessary administrative follow-up tasks).
Reviewing the call times of individual call center agents may help identify outliers. For example, if an agent has unusually high or low call times, that might need further investigation and may indicate that the agent needs more training. You can also spot if someone plays a prolonged game of telephone tag, or often calls unreachable numbers.
How do you calculate the average call time?
Call time is most helpful when it's presented as an average. Average call time (average call duration) is calculated by adding up the total time agents spend on phone calls within a given time period (including average talk time and average hold time) and dividing it by the total number of calls handled within that period.
                                              Total time on calls
Average call time =   —————————————-
                                      Total number of handled calls
This metric can be applied to a single agent or a group of agents. The global standard for average call duration is 4 minutes per call, however, that may differ based on the industry. When measuring average call time, company managers should also take into account that those people who are still new to the product or system may initially have longer calls.
Contact centers tend to pay greater attention to a closely related average handle time (AHT). Measuring average call time along with other key call center metrics gives managers a better insight into their call center productivity and the overall performance of their customer service team.
Average call time is typically measured in customer support departments for inbound calls. However, it can also be useful in sales departments for keeping track of the time agents spend on outbound calls. Paired with average handle time, average call time also plays an important role in helping call center managers determine future staffing needs as well as calculating cost per call.
What is the difference between average call time and average handle time?
Average call time is often referred to as average handle time, and the AHT calculator is used to measure it. However, these are two slightly different call center metrics. They can both be used to measure the amount of time agents spend on customer calls, but average handle time is a broader metric.
While average call time includes the actual talk time and hold time, average hold time additionally includes the time it takes to transfer a call, as well as the call wrap-up time. Therefore, the AHT calculation provides a more complete view of how much time agents spend on customer interactions.
Though shorter calls do not always mean a better customer experience, call centers are usually aiming to reduce average call times and average handle times. This happens in order to improve overall call center performance and reduce support costs.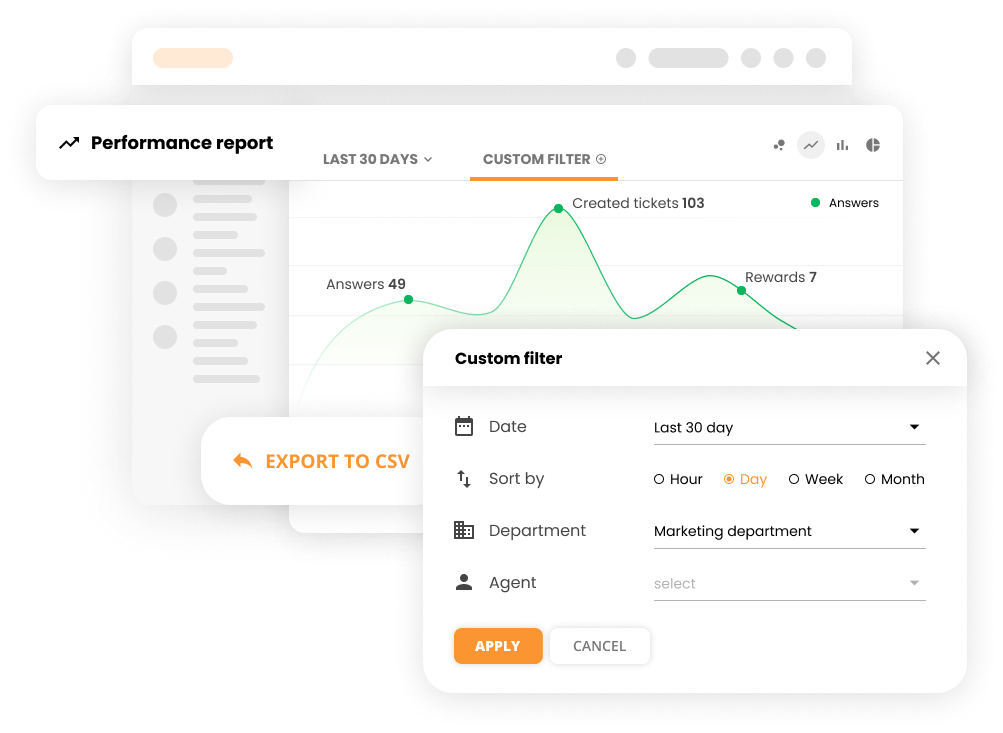 That can usually be done by ensuring the following:
Instant access to customer data
Call center software like LiveAgent allows you to integrate your CRM and other business tools which provide a more in-depth view of your customer data. Agents with real-time access to comprehensive customer insights without having to search across multiple systems can significantly shorten call times and deliver better customer experiences.
In-depth internal knowledge base
Agents can save considerable time when it comes to complex, tech-related issues by having access to a knowledge base during calls. As a result, customers get more efficient resolutions and non-productive work time is reduced.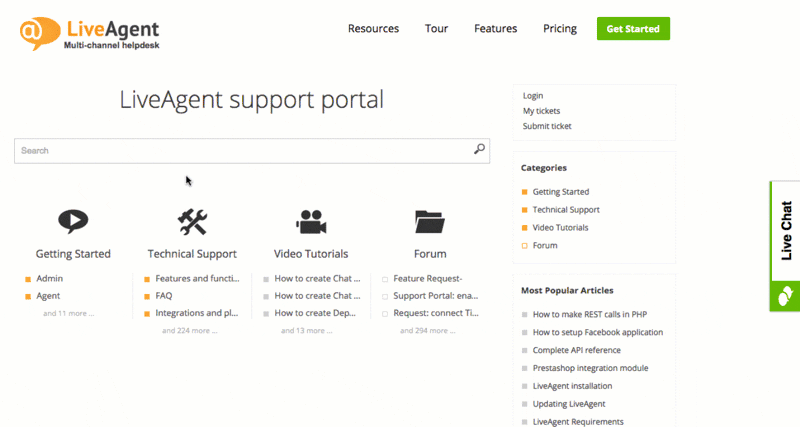 Solid agent training
Make sure all agents (especially new ones) are trained to handle customer calls effectively in minimum time. The knowledge of a product or service they support, efficient use of call center software, the right usage of call scripts, etc. Calls can be processed more quickly and efficiently by well-trained agents. In addition, there is a reduced need for overtime to reach your goals.
Engage with your customers effortlessly across all channels.
Create a call center software in 5 min with LiveAgent!
Frequently Asked Questions
What is call time?

Call time (also known as call duration) is one of the key call center metrics related to measuring the time agents spend on customer calls. The time agents spend on calls is usually calculated by taking the time they spend on calls during a given period and dividing it by the number of calls answered within that period. Average call time includes talk time and agent-initiated hold time, but excludes post-call wrap up time.

Why is call time important?

Keeping an eye on average call time can help company officials measure agent performance and productivity by revealing how much time agents spend on calls. High average call times may indicate agents need additional training. This can also assist in planning future staffing needs based on predicted call volumes.

What is the difference between average call time and average handle time?

Average call time and average handle time (AHT) are the two metrics call center managers pay attention to when evaluating agent performance and efficiency. Though both represent the amount of time agents spend on customer interactions, AHT is a broader metric. Average call time takes into account talk times and hold times, while average handle time also includes call wrap up times.
Expert note
<p>Call time is a critical factor in customer service. Long wait times can lead to frustrated customers, while efficient call handling can improve satisfaction and loyalty.</p>

Andrej Saxon
Sales manager