What is an average handle time?
Average handle time (AHT), or call handling time, is one of the key metrics in every successful call center. It represents the average time contact center agents spend on all average customer calls. This includes phone call conversation itself, average hold time, as well as any necessary post-call tasks.
How do you calculate average handling time?
To calculate AHT in your contact center, you can use the following formula:
AHT = (Total talk time + Total hold time + Post-call tasks) / Total number of customer calls
Benefits of tracking AHT
Let's look at some benefits keeping track of the AHT can bring to your business.
Higher customer satisfaction score – By keeping track of your average handle time you can work on providing a better customer experience, minimizing unnecessary holds, and lowering abandonment rates.
Allocating budget – Only if you have a deep understanding of your call center's operations you can start budgeting. Do you need to train your call center agents so they can solve customer queries more effectively? Are there more staff members necessary to keep up with the workload? Or are you overstaffed? AHT provides valuable insight before making such decisions.
Improved call center productivity – The average handling time is an important component of productivity metrics together with indicators like agent utilization, percentage of call transfers, agent performance, and more. Tracking them can uncover many hidden issues as well as spot high-performing agents.
Providing high-quality customer support service – To provide an excellent customer experience, your agents need to not only be friendly and knowledgeable, but they also need to answer customer questions on time. When you have concrete numbers to look at, it is much easier to work on providing quick and reliable customer service.
There are many ways you can improve your average handle time like ongoing training, providing business tools like an adequate knowledge base, using reliable help desk and call center software (e.g. LiveAgent), adapting automation (automatic call distributor, interactive voice response, etc.), and more.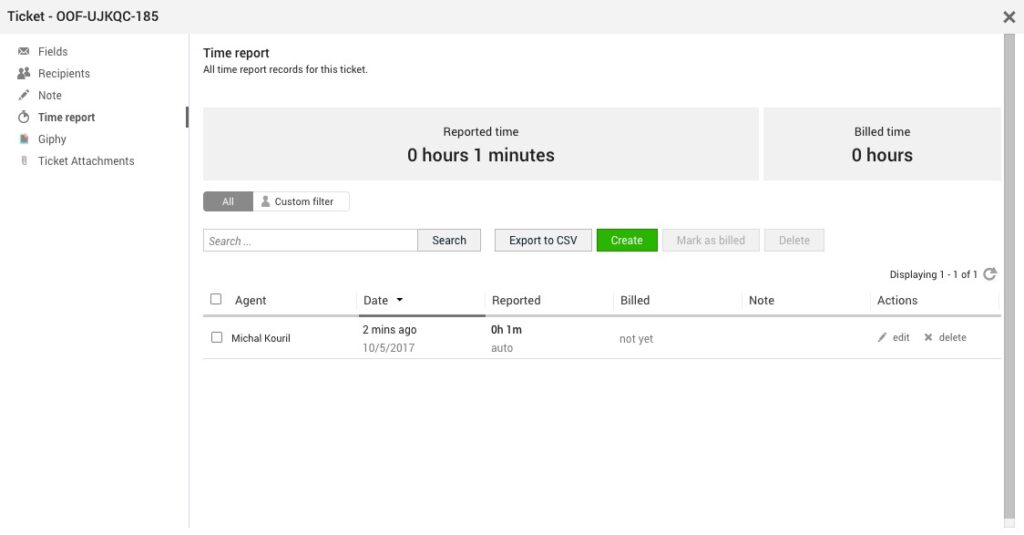 Are you delivering the best possible customer experience?
It costs 5 times more to acquire a customer than to retain an existing one. Use LiveAgent to drive brand loyalty with every customer interaction. With LiveAgent, it's easy.
Watch a video about AHT & how to calculate it
Average Handling Time (AHT) is a crucial metric in customer support, measuring the time taken to handle a customer interaction. A shorter AHT leads to higher customer satisfaction. Factors influencing AHT include issue complexity, agent skills, system efficiency, and communication tools. AHT helps optimize resources and improve operational efficiency. Learn more about AHT's significance and its impact on customer support in this video.
Average Handle Time (AHT): What it is & How to Calculate It | GetVoIP - Expert Tutorials, Reviews, Top Providers04:42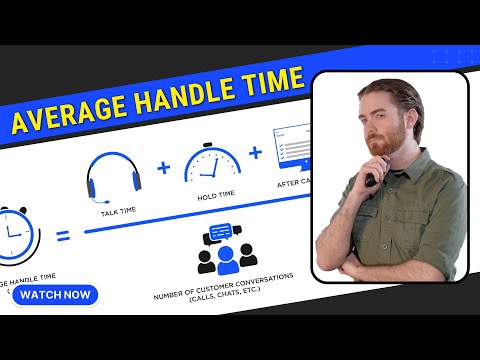 GetVoIP - Expert Tutorials, Reviews, Top Providers
Topics
Average handle time importance for customer service
Factors influencing AHT
Strategies to keep AHT low
Video summary
The video discusses average handle time (AHT) and its importance for customer service. AHT can be measured across various communication channels and factors like wait times, follow-up communication, and support tasks can influence AHT. The ideal AHT varies by industry but a general sweet spot is six minutes and six seconds. Strategies to keep AHT low include using analytics to identify factors causing extended AHT, optimizing customer self-service options, and improving agent training materials.
Frequently Asked Questions
What does AHT mean?

AHT is one of the most frequently measured essential call center metrics. AHT indicates the average duration of customer interactions.

How to check AHT in LiveAgent?

You can check the average handle time in LiveAgent in the Time report. There you can check both the service times of individual tickets and the average time of handling all tickets.

What is a good Average Handle Time?

An industry standard for an average handle time is around 6 minutes. However, all this depends on the industry as some queries may take a longer time to solve, for example, more complicated tech issues.
Expert note
Balancing speed and effectiveness is key to achieving optimal AHT for efficient customer support without compromising quality service and customer satisfaction.

Andrej Saxon
Sales manager