What is a desk support?
Customer care service is the process of providing help to customers before, during and after the purchase. It is an important part of customer relationships – it raises a customer satisfaction level. So, customer representatives should be well-skilled and organized.
It is also necessary to use a quality service desk, which is a software with many functions that enables managing tickets. It is a customer service center that handle various forms of communication, such as emails, chat messages, tweets and others. Some help desk software can also be free of charge.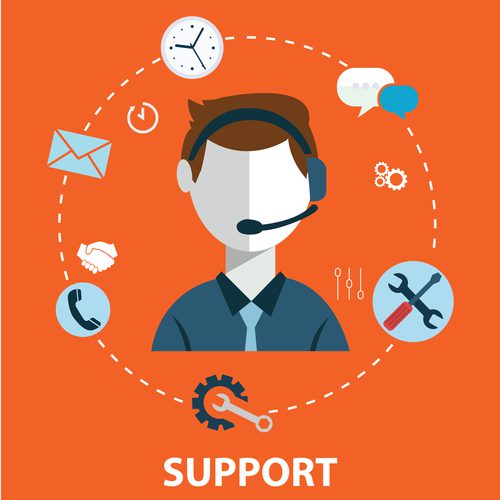 Frequently Asked Questions
How to define desk support?

Desk support is a resource whose purpose is to provide the customer with information and support related to services and products of a specific institution. Usually, this is technical support available through a website, instant messaging, e-mail or hotline.

Does LiveAgent provide desk support?

LiveAgent does of course provide desk support. Both for their part, providing support to their customers and access to technical support options as an option in the system. This has a huge impact on delivering the outstanding customer service that is required in the consumer world.

What are the basics features of desk support?

Desk support should have several basic features. First, it should have contact points. That is, places where the customer can contact technical support. In addition, it should have a well-developed knowledge base that will allow for obtaining information without the support of a personal agent. It should also be characterized by possibilities to automate work. Thanks to this, agents do not have to deal with repetitive activities and can focus on other activities.
Expert note
Effective desk support is crucial for maintaining customer satisfaction and providing exceptional service. Quality software with automation and a well-developed knowledge base can streamline support activities and improve agent efficiency.

Andrej Saxon
Sales manager