What is customer information?
Name, phone number, email address, company address, orders and much more. These are customer information, that every company has to store to provide a perfect customer support. Companies can track different information about customers.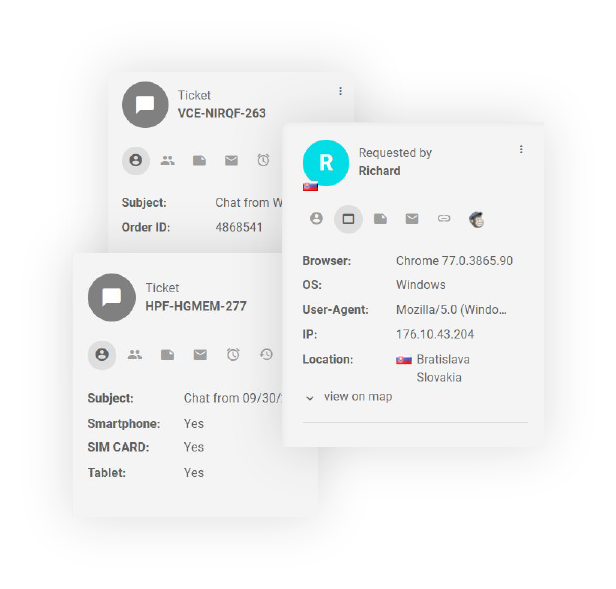 Every company also has to know, what their customers demand or how company can exceed customers' expectations. This can increase sales, revenues and build customer satisfaction. More information tends to have better customer service and growth of your business.
Learn more about Contacts and Contact fields in LiveAgent.
Frequently asked questions
What is customer information?

Information about the customer is the data we have about him in the system. Usually, these are first and last name, telephone number, e-mail address, company address, order history etc. This information is required by each company.

Where is customer information stored in LiveAgent?

Information about clients in LiveAgent is stored in the database in the agent's panel. To check them, you can go to the 'Customers' section. There you will find all the information you need about the available clients. This way you can improve your customer service.

How to secure customer information?

The storage of sensitive customer data means that it must be properly secured. To protect them well, remember to collect only the data that you need. Keep the software you use to communicate with the client up-to-date - they usually have the appropriate encryption technologies built in. The next step is to limit the availability of customer information only to people who really need it. Team awareness of how to handle data is also extremely important.
Expert note
<p>Effective management of customer information is crucial for creating personalized experiences, enhancing customer satisfaction, and driving business growth.</p>

Andrej Saxon
Sales manager