What is customer service management?
CRM is a customer-driven management system. It is considered a business approach characterized by the active creation and maintenance of long-term customer relationships. These relationships are beneficial to both the customer and the company and maintaining them eliminates unethical behavior toward customers.
Customer service management is sometimes considered a database technology supported by the process of collecting, processing, and utilizing information about the company's customers.
Benefits of customer service management
CRM can not only make your job easier but also make your customers feel valued. Let's look at some of the key benefits customer service management can bring to every customer-centric business.
Better customer knowledge – CRM allows you to collect, store and generally work with valuable customer data. Everything from basic information to their preferred modes of communication and other details can be stored and accessed when needed.
Personalized service – The more data you have to work with, the better and more personalized service you can provide.
Increased customer satisfaction levels – Your clients value when you tailor your approach to their needs. The better the services you offer, the higher the level of customer satisfaction.
Better customer retention – When you not only offer great products and services but also support and nurture your customers, they are more likely to come back to do business with you.
Increased productivity – It's easier for your agents to provide quick and effective support when they have all the customer data at their fingertips. It not only eliminates the time they spend searching for information but also makes the whole experience more streamlined.
Enhanced security – In addition to storing basic customer information, CRM can also collect data about what they have consented to. This way it not only protects the clients but also helps you make sure you're complying with any applicable security policies and laws.
Would you like to improve your customer service management?
LiveAgent can integrate with the best CRM software so you can build better customer relationships from one convenient place. Get started with our free trial today!
Watch the ultimate guide to customer management
LiveAgent is an all-in-one customer management and help desk software designed to help companies streamline their customer service operations. From organizing customer inquiries in one place, to providing automated responses, to providing live chat support, LiveAgent includes a range of features and tools designed to make customer service more efficient and personalized. LiveAgent's multichannel support system allows companies to quickly respond to customer inquiries, reduce call center wait times and optimize customer service operations.
Ultimate Guide to Customer Experience Management (CXM) for Businesses | Eye on Tech10:45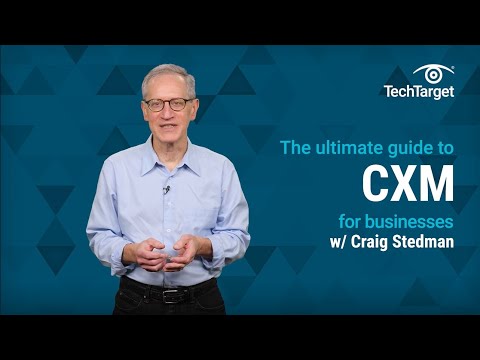 Eye on Tech
Topics
Video summary
The video discusses customer experience management (CEM) and its importance in tracking, overseeing, and organizing every interaction between a company and its customer throughout the customer lifecycle. CEM is different from CRM and focuses on putting the customer at the center of marketing, sales, and customer support to drive brand loyalty and repeat business. The video also highlights the benefits of good customer experiences, such as higher sales and profits, retaining customers, better employee experience, and word of mouth marketing. The video then delves into creating a sound CXM strategy, where companies must understand customer needs and behaviors, create a customer journey map, develop an emotional connection, and capture feedback. Companies must also assemble a customer experience team, including CXO, VP of customer experience, and customer experience managers to execute the CXM strategy. The video then outlines the main obstacles to customer experience, including ignoring voice of the customer data, lack of omnichannel support, ignoring qualitative data, and poor internal communications. Finally, the video highlights the actions companies must take to ensure a successful customer journey, including content creation, customer sentiment evaluation, customer personas and marketing segments, customer loyalty programs, customer touchpoints evaluation, and continuous customer data and feedback analysis.
Frequently Asked Questions
What does customer service management mean?

Customer service management is the process of managing every aspect related to customer service. It is a source of valuable customer data, their contact information, satisfaction with purchases, customer service, and more.

Is it possible to autmate customer service management?

Of course. There are many automation options available. From simple canned responses through IVR to advanced AI and machine learning, there are many ways you can automate customer service management to fit your needs.

How to improve the quality of customer service management?

The most significant point is to listen to the agents who are on the front line when dealing with customers and to the clients themselves. Furthermore, it is definitely worth introducing automation solutions for customer service management.
Expert note
Effective customer service management is essential for building lasting customer relationships and improving business productivity. Invest in customer data collection and automation solutions to enhance customer satisfaction and retention.

Andrej Saxon
Sales manager