What are custom agent roles?
When you add a new agent to your help desk software, you have to assign an agent role to them. Agent roles determine the agent's responsibilities, as well as permissions and rights within the system.
In the case of LiveAgent, there are three default agent groups your agents can have:
These basic roles determine the level of access an agent has, permissions, admin settings, and other main aspects of the organization in the contact center. On top of that, agent roles usually have an impact on the agency interface and its reviewing rights.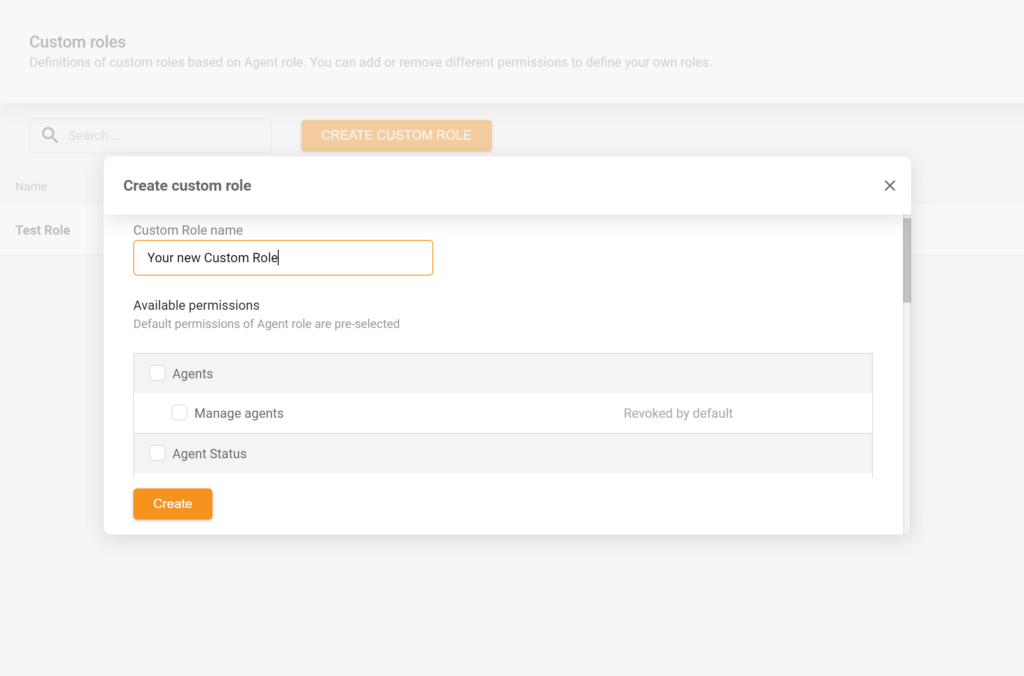 However, some customer service teams deal with more specific customer issues, so it is necessary for them to have an individual, custom role along with basic roles. You can add 3 more custom roles to the default ones. After you assign custom roles to your agents, you can further edit and even remove them, so your system configuration always suits your needs.
Benefits of having custom agent roles
Increased productivity – When you clearly define roles for all your agents, it eliminates confusion and increases productivity in your organization.
Decreased resolution time – You can use routing options to assign tickets to agents with specialized roles. These agents can then quickly and efficiently resolve customer issues as it is their area of expertise.
Increased agent satisfaction – Defining roles for your specialized teams of agents ensures that they stay efficient and utilize their unique skills. This allows them to perform better in their jobs and, therefore, increases their employee satisfaction.
Enhanced customer experience – Having groups or individual agents that specialize in particular areas allows them to provide better customer service. They can resolve tickets more efficiently with a high level of expertise
Organize your team with LiveAgent
LiveAgent offers a variety of features for communication management and better team collaboration. Start your free trial today and try it out!
Frequently Asked Questions
What are custom agent roles?

They are individual roles for agents that handle particular queries. They are adapted to the needs of specific customers.

Can you edit custom agent roles in LiveAgent?

Yes, you can. To access, edit, and even remove them go to Configuration and then click on Custom agent roles. You can edit them by choosing the title of a particular custom agent role.

How to access custom agent roles in LiveAgent?

To access custom agent roles in LiveAgent, go to Settings and click on Configuration. From there, go to Custom agent roles where you can set up, edit, and manage custom roles for your customer service agents.
Expert note
Custom agent roles in LiveAgent allow for increased productivity and decreased resolution time by assigning specialized roles to agents. Easily set up and manage custom roles.

Andrej Saxon
Sales manager