What is an agent group?
An agent group, also called a department, is a group of agents that share analogous skills and abilities. It is also a kind of streamlined process and organizing people. Agent groups are based on something, e.g. location of clients or type of issue. It helps agents to concentrate on a specific field, stay focused and effective. All incoming messages and calls entering through different channels are in a moment redirected to various agent groups without manual processing. Make your agent groups in your LiveAgent.
Learn more about Departments in LiveAgent.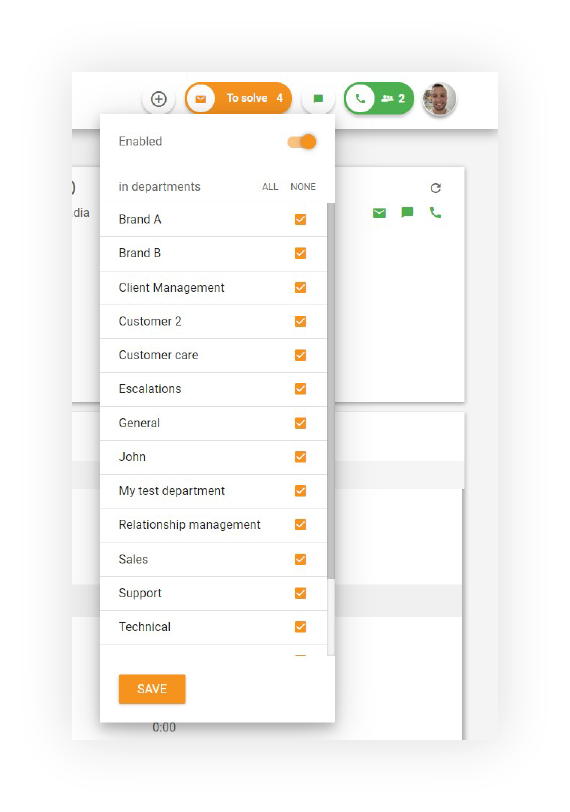 Frequently asked questions
What does agent for group mean?

A group agent is a group of agents who have similar abilities and skills. Besides, it is an improvement in organizing people. Thanks to this grouping, agents can focus on a specific area. This favors the effectiveness and efficiency of agents.

How to create agent groups in LiveAgent?

In LiveAgent you can create so-called departments. For example, you can create a "sale" group and assign appropriate tickets to it. You can create them in the "configuration" section and then clicking "departments". Here you can create and manage your groups.

What is a virtual agent group?

A virtual agent group is a group of virtual agents that work together to provide customer service. In LiveAgent are agent groups managed by Departments.
Expert note
<p>Agent groups improve customer service by streamlining communication and allowing agents to focus on specific areas of expertise. Make them in LiveAgent.</p>

Andrej Saxon
Sales manager