What is a VoIP caller?
Making phone calls using voice over Internet protocol (VoIP) is different from using traditional phone companies. A VoIP caller uses a digital signal to transmit their conversation through an Internet connection. When a business uses VoIP calls, it is vital to set up caller ID and other features to be seen as a legitimate caller.
Is it suspicious if it's a VOIP caller?
The way some people use VoIP technology can cause suspicions. Put yourself in the shoes of a person who receives a large number of phone calls every day. In most cases, calls from traditional phones and mobile phones will have caller ID. That caller ID information makes it easier for the person to decide whether or not to accept the call. Unfortunately, some VoIP callers abuse the technology to make calls by manipulating their caller ID and making other changes. Keep reading to find out more about these practices.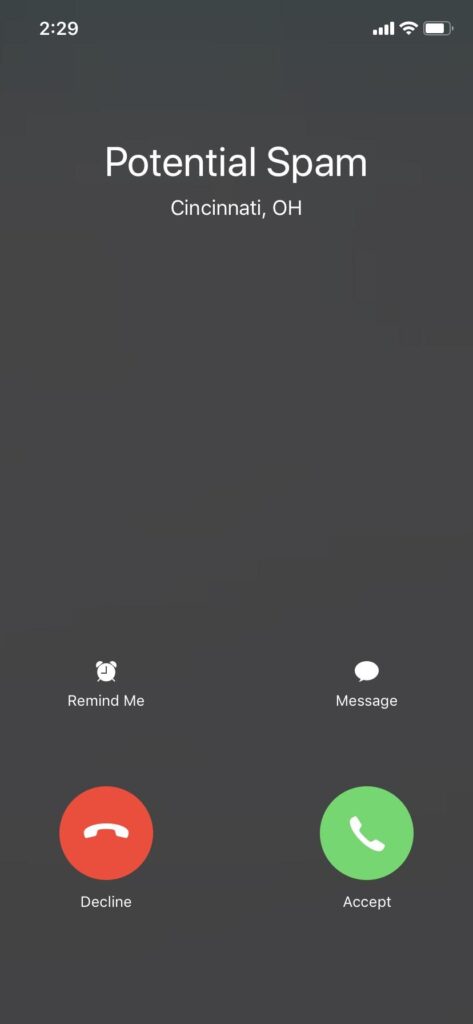 How to block unwanted VoIP calls?
Receiving unwanted calls can be very frustrating, especially when you are focused on getting your work done. Fortunately, blocking calls or avoiding suspicious callers is very possible.
Contact your VoIP service provider. Ask your provider about their call blocking, filtering, and related features.
Only answer calls with recognized caller ID. Your next option is only to answer calls from phone numbers you recognize. For everybody else, let them leave a voicemail. A consistent caller with a legitimate purpose (e.g., a call from your doctor or dentist) will have no concern with leaving a voicemail.
Report illegal callers. Your unwanted callers may be illegal if you have added your phone number to the do not call registry. Visit the donotcall.gov website for additional information.
How to do a VoIP caller ID lookup?
Looking up a VoIP call's phone number is one way to identify legitimate calls. Perform a Google search for the phone number. Check to see if the phone number is associated with a legitimate company or if it has been reported as an unwanted caller. In addition, you can use reverse phone number lookup services like USPhoneBook.com to check a phone number.
Keep in mind that some people may use a non-fixed VoIP number, which is not linked to a physical address. For example, frequent travelers might use a non-fixed VoIP number because they move around a lot. Verifying a non-fixed VoIP number is more challenging because these phone numbers may not show anything in reverse phone lookup services.
If you are concerned about spam calls and unwanted incoming calls, make sure your phone number is listed on the Do Not Call Registry available at donotcall.gov.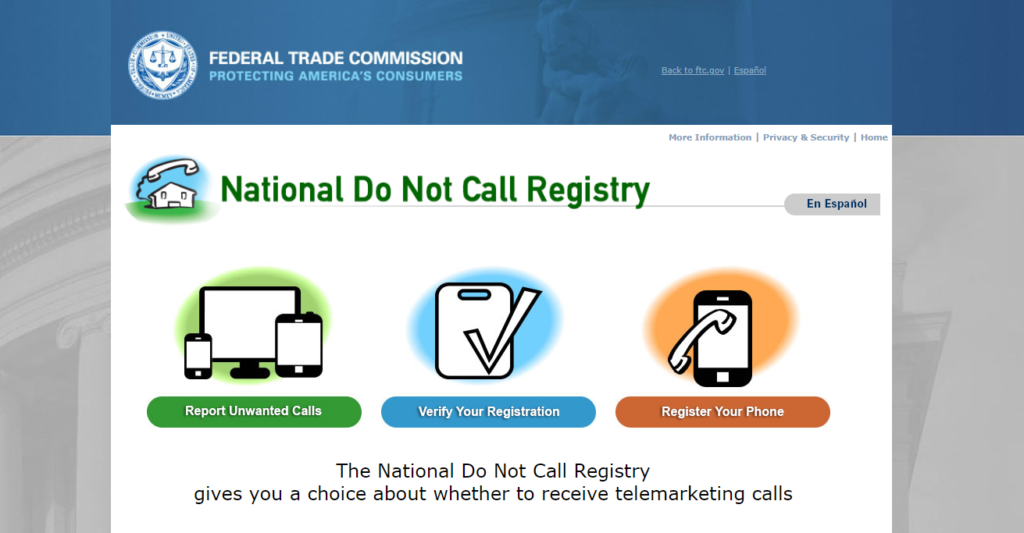 Does caller ID work on VoIP?
Caller ID sometimes works on VoIP. When customers sign up for VoIP phones, they have options regarding what appears on caller ID. For example, a VoIP caller using a Google Voice number can use a feature called "anonymous caller ID" to hide their caller ID for all calls. In addition, anybody making a phone call in the US can enter a prefix of "*67" before making a call to hide their caller ID.
Business owners may want to set a policy for their company about using caller ID. For example, your sales team might struggle with getting people to answer their outgoing calls when calling without caller ID. In that case, you might experiment with requiring caller identification to improve sales agent productivity (e.g., make more successful outbound calls).
What are the benefits of having a VoIP caller ID?
Installing VoIP caller ID is beneficial for business owners in several ways without giving up the potential cost savings of VoIP.
improve customer service – Include caller ID on outbound calls for customer service because they will see you as a legitimate caller.
office staff effectiveness – Your office staff needs to have phone calls with key suppliers. By using the caller ID on outbound calls to suppliers, your call is unlikely to be blocked by spam detection measures.
avoid investigation by law enforcement agencies – Businesses who use caller ID are less likely to make spam calls. As a result, you can focus your productivity on making sales and customer service rather than responding to investigations from law enforcement.
If you're unsure how to set up caller ID, ask your VoIP provider for tips on using their VoIP caller software.
How to set up your device to display the VoIP caller ID name?
Setting up your VoIP phone service to include caller ID is simple. Use the following steps.
Start by testing your VoIP caller identification setup by calling your cell phone. You might already have caller identification in place. In that case, ask other employees, including the sales team to verify caller ID is in place by calling their cell phone.
Compare your regular phone to VoIP caller ID. The next step is to make another test call using your regular phone or analog phone if you have one. Ideally, you want the caller ID on your VoIP phone and regular phone to match.
Adopt a consistent caller identification policy. Consider setting a policy for every employee and contractor at your company. For example, all caller IDs should display your company name in the same way.
Set up your call center
LiveAgent offers many useful features and integrations not only for call centers, but for live chat as well. Curious about all the opportunities?
Frequently asked questions
What is a VoIP caller?

A VoIP caller makes voice calls using Voice Over Internet Protocol (VoIP) rather than using traditional analog devices. VoIP phone systems use a broadband connection to complete calls rather than analog phone lines.

Is it suspicious if it's a VOIP caller?

It depends on how you use caller ID management features. Making calls from an unidentified VoIP service may be seen as suspicious. To avoid being perceived as suspicious, set up a caller ID for all of your VoIP phone systems.

How to block unwanted VoIP calls?

There are different ways to avoid unwanted VoIP calls. You can start by adding your phone number to the do not call registry. Next, you can add specific phone numbers to a block list. In addition, your phone service provider may have additional features to block unwanted calls.

How to do a VoIP caller ID lookup?

You can look up a VoIP caller ID in a few different ways. Start by performing a Google search for the phone number and see what you find. If you do not find anything online, you can also use a reverse phone lookup service. If neither of these methods turns up any information, the phone number might be brand new, or it could be suspicious. In this case, let the call go to voicemail and then decide whether you want to call back.

Does caller ID work on VoIP?

Yes, caller ID works on VoIP. However, business owners can choose how and when to use it. For example, some services let users make phone calls anonymously. To avoid consumer complaints and confusion, set up caller ID management on all of your VoIP calls.

What are the benefits of having a VoIP caller ID?

There are several benefits to using the caller ID feature on your VoIP phone. For example, your sales team may get more of their outbound calls answered. Further, the office staff is more likely to have conversations with customers. Adding caller ID to all of your phones means you are less likely to be accused of VoIP spam.

How to set up your device to display the VoIP caller ID name?

The specific steps to set up a VoIP caller ID name varies depending on your service. The first step is to make a VoIP call to your mobile phone and see if the caller ID capability is active. If it is active, check with other people to ensure your company's caller ID appears consistently. If you want help setting up VoIP caller ID, contact your VoIP provider for additional assistance.
Expert note
<p>A VoIP caller is someone who uses Voice over Internet Protocol technology to make phone calls through a digital signal transmitted over an internet connection. It's important to set up proper caller ID and avoid suspicious practices.</p>

Andrej Saxon
Sales manager