What are automated call systems?
Automated call systems are business software solutions that provide cloud service features for automating phone calls. They enable companies to answer incoming calls and make outbound calls without contact center agents.
Businesses can use an automatic calling service to send a pre-recorded voice message to thousands of leads and prospects for qualifying or selling purposes. They can even send out an event reminder or an emergency message to their entire contact list, including team members.
Additionally, automated phone systems help companies deliver relevant answering machine messages to customer support calls.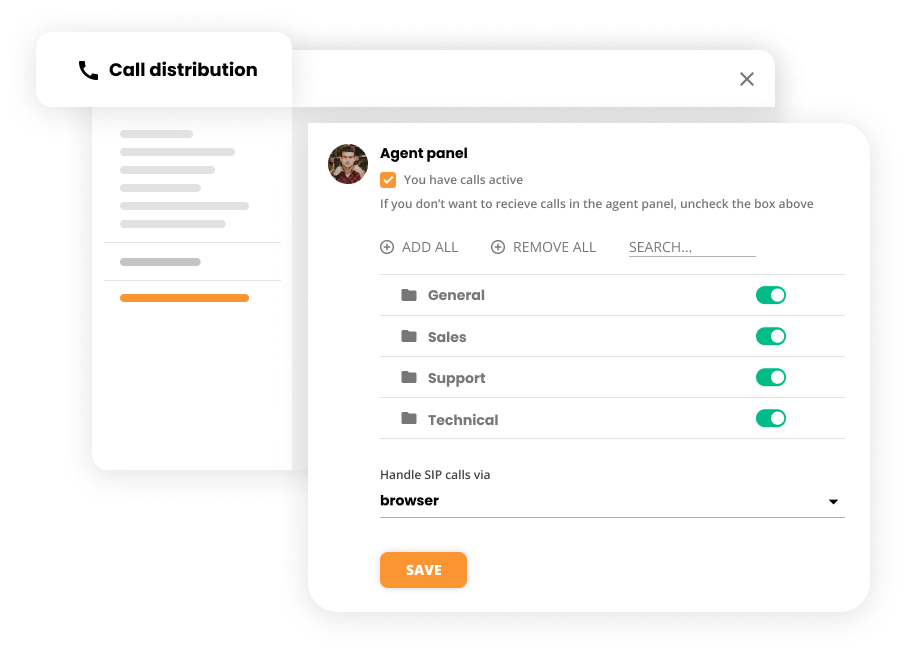 How does an automated call system work?
An automated call system works both as an inbound calling system and an automated outbound call management system.
Inbound call systems let you record a unique audio message for various customer pain points so that every caller can choose from your menu options and resolve a specific issue. They can choose to route calls to available agents if a particular message doesn't fix the problem. Additionally, some systems offer an automatic callback option, allowing customers to request a return call from an agent at a later time.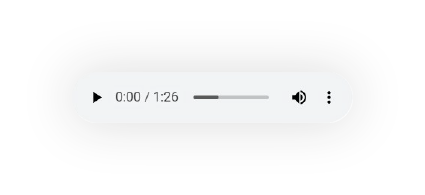 Additionally, you can use these automatic call dialer systems to send a pre-recorded message to anyone in your contact list without your agents calling them.
Here's how automatic phone menu systems work:
They play a recorded message when a customer calls a company's local or toll-free number.
The customer can choose a suitable menu option by selecting a corresponding number for resolving the issue or getting live agent support.
Some include interactive voice response systems that allow customers to voice the issue instead of pushing a button.
Outbound calls work the other way around. The automated messaging system makes a call, and either plays a recorded message or connects the callee to an agent once it detects a voice. Otherwise, it uses the "Auto leave message on voicemail" feature.
These custom phone menu systems support various third-party integrations. For instance, you can integrate yours with CRM (Customer Relationship Management) software to segment, score, and track your leads.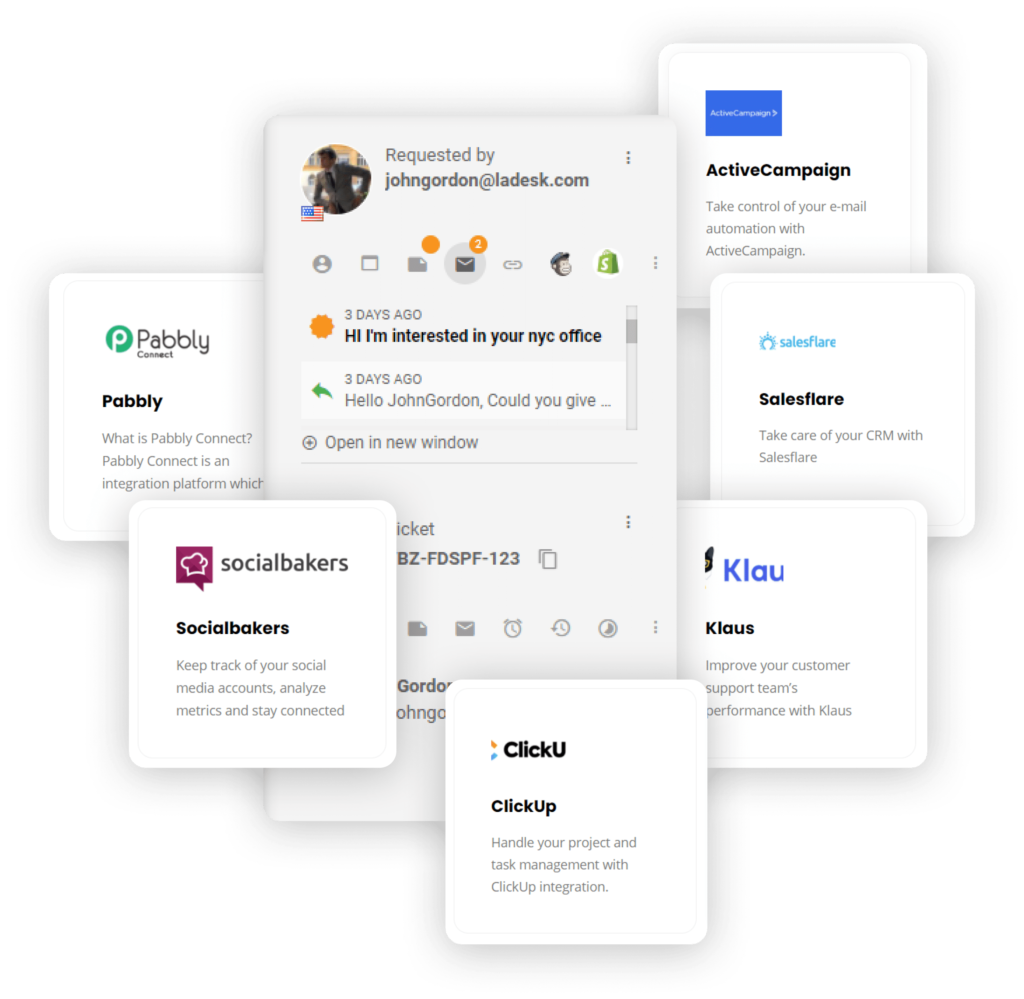 What are the features of automated call systems?
The most notable features of automated call systems include:
Customizable caller IDs – After verifying a valid phone number, you can customize your caller ID so that your customers know who's calling them.
Custom company greeting – You can welcome every caller with a custom message.
Bulk voice message broadcasting – These agentless dialing systems enable business owners to make simultaneous calls to an entire list of contacts.
Scheduling calls – Companies can set a specific date and time for each outbound call.
Voicemail detection – If an answering machine or voicemail service picks up a call, an automated call system will replay the message after the tone.
Voicemail-to-text – The system can send a text if the callee doesn't have a voicemail option.
Automated answering services – You can record messages for addressing common customer pain points.
Customizable routing rules – You can route your calls based on the CRM or help desk data to enjoy automated lead distribution and provide seamless customer support. You can set skills-based routing focused on agents' scores or time-based routing related to their working hours.
Real-time analytics – A live dashboard with real-time monitoring and reporting features can give you insights into the average response time, agent performance, and more.
Advanced features – Most systems offer advanced features like call recording, video conferencing, meeting recording and transcriptions, automatic call back, voicemail transcriptions, call transfers, polls, and surveys.
What to avoid when using automated call systems?
A bad menu is one of the worst things an automated call system could have. It can turn every caller into an angry customer and make them want to switch to another service.
Your menu must be concise and offer options that fit various situations. Steer clear of lengthy greetings, wrong options, and too many choices that could confuse customers.
Muffled music and a clunky user interface can also ruin the user experience. Your callers shouldn't jump through hoops to get the necessary support, nor should they listen to the same song on repeat while on hold. If you decide to play music, let the callers choose their favorite tunes to improve their satisfaction.
What are the benefits of using automated call systems?
If you use an automated call system, you'll enjoy these benefits:
Time efficiency – Automated phone calls to a long list of phone numbers can save precious time, boosting your agents' efficiency and productivity.
Cost savings – Thanks to unlimited calling and affordable prices, you can save money on outbound calling while serving customers worldwide. Automated answering reduces your agents' on-call time, additionally cutting your costs.
Reduced response time – A relevant pre-recorded message can answer customer queries quickly.
Customer satisfaction – Any customer can transfer the call to a live agent to resolve complex issues.
Lead nurturing – Phone ACD lets you follow up with leads seamlessly and increase conversion rates and sales. You can generate a detailed report on every call and integrate the system with third-party apps like CRM or help desk software.
Better team communication and collaboration – Many systems offer team messaging and internal calling features for streamlined communication and collaboration. Most offer unlimited storage for call recordings, messages, and shared documents.
How much do automated call systems cost?
Automated call systems are cost-effective solutions that don't require hardware or software installations.
Depending on the provider, you can get a basic plan starting at approximately $20 per user per month, but it might have limited capabilities. Some providers charge nearly $200 per user/month for an advanced plan. Some charge monthly minute fees, while others provide unlimited minutes and texting.
If you get an annual pricing plan, you might get an annual pricing discount. A volume discount is also possible for many additional user accounts.
LiveAgent might be the most affordable option. Starting at $49/agent/month and offering 180+ features, it's the most affordable plan out there.
It's a premium, all-inclusive plan that you pay as you go, so there are no annual plan options. It requires no contract or setup fees, and you can upgrade or cancel anytime and get a free 30-day trial (no credit card required) to explore the features.
Find the right solution for you
LiveAgent offers software for call centers with numerous features and integrations that will make your life easier. Curious about all the opportunities?
Frequently Asked Questions
What are automated call systems?

Automated call systems are cloud-based solutions for automating calls to leads, prospects, customers, and team members and answering customer support calls with pre-recorded voice messages.

How does an automated call system work?

The system lets you record messages for answering customer queries to help them resolve issues or route them to available agents. It automates outgoing calls by delivering voice messages to leads and prospects, making hundreds or thousands of simultaneous calls.

What are the features of automated call systems?

These systems let you customize your caller ID, company greeting, and routing rules, broadcast bulk voice messages, schedule calls, record calls, generate real-time reports, make video conference calls, and more.

What to avoid when using automated call systems?

Avoid lengthy greetings, a complicated menu with too many choices, unsuitable options, muffled music, and a clunky user interface, as they tend to annoy customers.

What are the benefits of using automated call systems?

Automated call systems save time and money, improve agents' efficiency and productivity, and boost team communication and collaboration. They reduce response and resolution times, improve customer satisfaction, and increase conversion rates and sales.

How much do automated call systems cost?

Most automated call systems are affordable, but they offer different features. Some cost as little as $20/user/month but offer limited functionalities, while others cost ten times more but aren't as advanced as some solutions. LiveAgent offers 180+ features at only $49/agent/month (no signup fees), and you pay as you go.
Expert note
Automated call systems streamline customer service processes with features like inbound/outbound call management, auto dialing, and automatic callback. They improve efficiency, reduce costs, and increase customer satisfaction.

Andrej Saxon
Sales manager