What is Spy Dialer?
Spy Dialer is a free reverse phone lookup service that can be used to make automated phone calls and access information about the numbers that you want to call. This type of software is often used for telemarketing or other forms of automated calling, and can allow users to make calls without revealing their own phone number.
Spy Dialer may also be used to collect information about unknown numbers, such as the location of the number, the name of the person or business associated with the number, and other details.
While Spy Dialer is a free service which works with U.S. based phone numbers and email addresses only, there are numerous reverse phone number search services available globally.

What are common problems of users of Spy Dialer?
One common problem is that the software can be used to make automated calls that can be disruptive to the people who receive them. For example, Spy Dialer can be used to make calls to numbers on the national do-not-call registry, which is a list of numbers that have requested not to receive telemarketing calls. This type of behavior can be illegal in some cases, and can even lead to complaints and penalties for the user of the software.
Another problem with Spy Dialer is that it can be used to gather personal information about individuals without their consent. For example, Spy Dialer can be used to look up the name and address associated with a certain phone number, which can be used for illegal purposes such as stalking or harassment.
Generally speaking, it can be a very useful tool for certain purposes, but can also be misused in ways that can be harmful or illegal. It is important for users of the software to be aware of these potential problems and to use the software responsibly.
Best FREE Spy Dialer alternatives
There are some free alternatives available for reverse phone number lookup services. Some of these may only provide limited information, such as the name and location of the owner of the phone number, while others may offer more detailed information for an extra fee. Which one you choose depends on your specific needs and preferences.
It is also important to take into consideration that most of these providers only work with American phone numbers and have limited or no access to international databases.
NumLooker
NumLooker is a reliable website used by millions of US citizens to identify individuals or companies that are behind the unknown number from the received phone call. It is available 24/7 which gives you the opportunity to make phone number searches at any time.
They also have information on their website about how to look for an unknown number in many different countries, however, they do not provide the reverse phone number search for international numbers.

Pros:
NumLooker provides their services for free
Accurate and detailed information about the caller
Can be accessed through many devices such as mobile phone, desktop, or laptop
Cons:
Doesn't provide any additional information about the caller such as occupation
No mobile app
WhoCallMe
WhoCallMe is a website that allows users to access it through different devices that have access to the internet connection. You just put the phone number into the search engine on the website and it shows you the results in a few seconds. On top of that, the website provides information such as name, social media information, address, and other phone numbers that are associated with the caller you have searched.

Pros:
You can customize the search filter for better results
WhoCallMe uses next-gen encryption technology to keep your data private
Cons:
It is not possible to save the search results
Only for American numbers
TheNumberLookup
TheNumberLookup is a website provider that allows you to search for numbers (both landline and mobile) for free. Put the number into the search bar and wait for your results.
Pros:
24/7 customer support
Easy to use
It uses algorithms to quickly search for the identity from a public database
Cons:
It can show inaccurate information results, especially if the phone number is new
TrueCaller
TrueCaller allows users to identify unknown numbers, block unwanted calls, and search for phone numbers by name or address.

Pros:
Free service
Available in many countries
Quick search
Cons:
Not much information available for international numbers
Other PAID Spy Dialer alternatives:
CocoFinder
CocoFinder is a platform which has an extensive database that is sourced from various directories. It also has additional features such as mugshots, inmates, and obituary searches which can be very helpful in some cases.
The process is very simple, you just put the phone number into the search engine and within a few seconds, you have your results.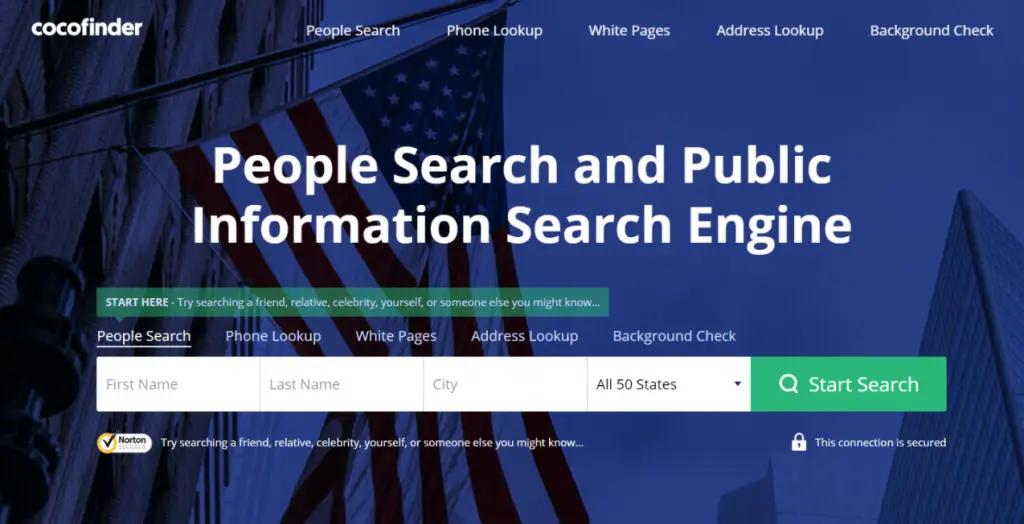 Pros:
You can set and edit your search preferences
Accurate and reliable caller information
Cons:
Spokeo
Spokeo allows you to search not only for phone numbers, but also for email addresses and addresses. It is a subscription-based website that allows you to try a trial version for one search but to continue, you will need to pay a subscription fee. They also offer an enterprise subscription package for businesses.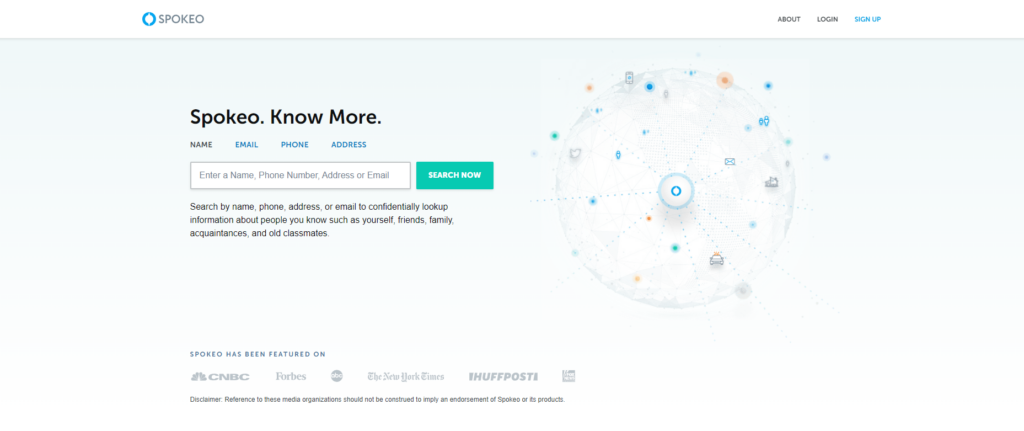 Pros:
Basic searches are free
Accurate and detailed reports
Automatically updates their subscribers if the searched caller changed their contact information
Unlimited searches for active subscribers
Cons:
Limited information for people who use the free version
WhatIsThisNumber
WhatIsThisNumber provides a complete report about the unknown caller with information such as name, age, gender, address, and contact information, among others.
After you enter the number into the search bar, it takes a few minutes to generate the report and provide the information.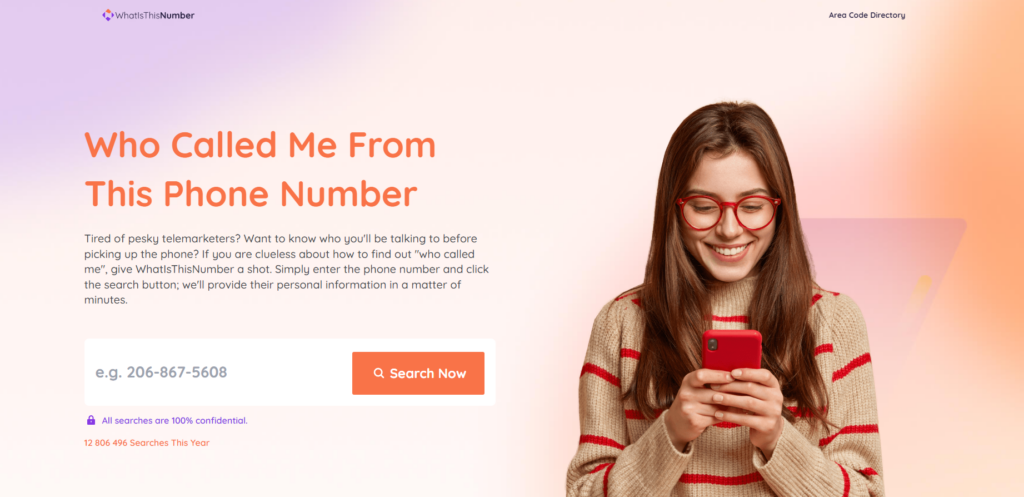 Pros:
Detailed information about the unknown caller
Large database to give the most accurate information
Great customer service
Cons:
WhoseNumber
WhoseNumber is a platform that provides maximum data security to make sure that your data doesn't leak to a third party. It gives you the results after a few seconds after you enter the number into the search engine.
Pros:
Detailed information about the unknown caller
Large database to give the most accurate information
Great customer service
Cons: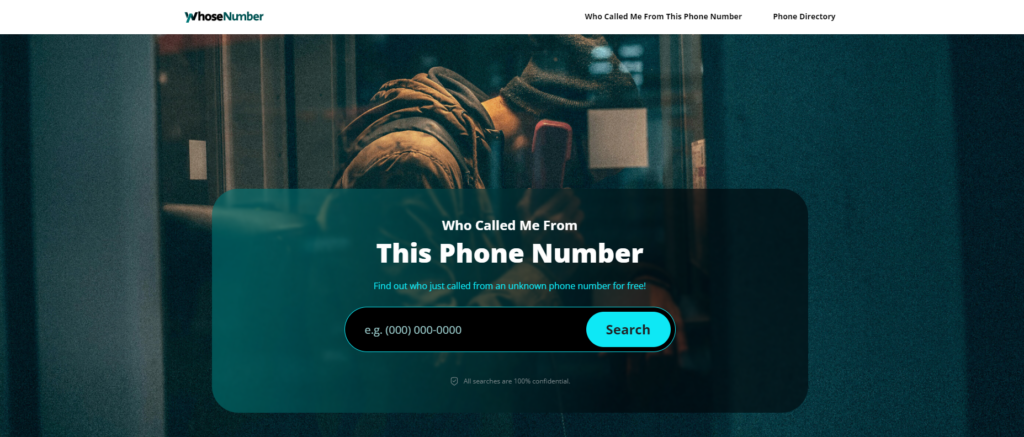 Intelius
Intelius offers a variety of background check and people search services, including reverse phone lookup.
Pros:
Easy to use
You can search by name, phone number, and address
Cons:
Only American numbers
It is a paid website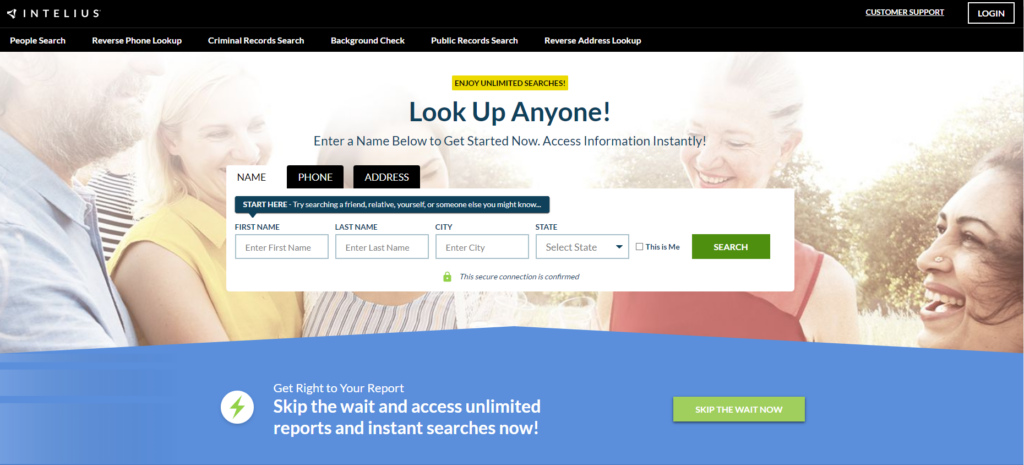 These are a few of the many Spy Dialer alternatives. Again, there may be other products around that are available for reverse phone number lookup, and the best one for you will depend on your specific needs and preferences. It's always a good idea to do your own research and compare different options before making a decision.
Reverse number lookup apps for your mobile phone
Real Caller: Caller ID
This app was created to provide caller ID and to block spam through your mobile phone. You can enter the number into the search bar and the app will look for the name of the caller. Alternatively, you can search for a particular name and the app will provide you with the phone number.
The app is also able to block spam or any suspicious phone numbers so they are not able to reach you again.

Reverse Lookup: Free Phone Number Lookup
This app provides information about the caller such as name, country, zip code, or the type of phone. You can look for mobile numbers, landlines and also fax numbers.
It is 100% free and there are no additional fees or registration needed for you to use the app fully.

Truecaller: Caller ID & Block
Truecaller can identify and automatically block robocallers, telemarketers, and other unwanted or unknown phone numbers. The spam detector blocks fraudulent calls and SMS, and the phone numbers are updated in real time by millions of users worldwide.


Hiya: Spam Blocker & Caller ID
Hiya is a call blocker, fraud detection, and phone number lookup that protects you from fraudulent phone calls. The app shows you the caller ID so you always know who is calling you.


Is it legal to use reverse phone number lookup?
In general, the use of reverse phone lookup services is not illegal. However, the legality of using these services depends on the specific laws of your country or jurisdiction. Another important factor is how you use the information that you obtain.
In some cases, it may be illegal to use reverse phone lookup services to obtain personal information about an individual without their consent.
Additionally, some reverse phone lookup providers can require their users to agree to certain terms of service before using the service, which may include restrictions on how the provided information can be used.
Looking to improve your calls?
Try LiveAgent's call center features and provide effective calling capabilities for your customer support, sales, and marketing. Try it out today!
Frequently Asked Questions
How does Spy Dialer work?

Spy Dialer allows users to find information about unknown numbers in an anonymous way. The system uses data from public records to search for available information about phone numbers, people, physical addresses, and email addresses.

How do you use Spy Dialer?

To use the Spy Dialer reverse phone number lookup service, you need to type the unknown number you are inquiring about into the search bar on the official website and then wait for the system to display the available information about the caller. You can also search for information by typing in the person's name, address, or email address.

How do you remove yourself from Spy Dialer?

Since the Spy Dialer service claims to be committed to fully complying with all US state and federal data privacy laws, the system allows users to remove their information from its database free of charge. It can (in some states) be done by completing the online opt-out form on the service's website.

Is there a completely free reverse phone lookup?

Yes, there are completely free options available, however, the information that those providers offer may be limited in the free version and may require a fee in order to access additional information about the unknown caller.

How can I find the best reverse number lookup service?

This strongly depends on your personal preferences and needs, and what kind of information you are looking for. Most providers that are offering their services for free show limited information; therefore, if you are looking for more detailed results, you may consider looking into the paid options.

Are reverse number lookup services accurate?

The accuracy can vary depending on the individual provider and the information that is available. Some services may be able to provide detailed and accurate information about the owner of the unknown number, while others may only be able to provide limited or outdated information. It is a good idea to do your research and compare different providers to determine which ones offer the most accurate and up-to-date information.

How do I find a number on Spy Dialer?

Finding information that belongs to an unknown number is quite simple on Spy Dialer. You only need to enter the phone number to the search bar, wait a few seconds and the website will show you the information such as name, location, or email address.

Is it safe to check who called me?

Yes, most of the reverse number lookup websites are fully encrypted and therefore ensure confidentiality and 100% safe services that protect your personal data from getting to any third parties.

Are there any mobile apps available for reverse number lookup?

Yes, there are mobile apps that offer reverse number lookup services. These apps allow users to enter the unknown phone number and search for information about the owner of the number. This information includes things such as their name, address, email, and other details. Some apps can require a subscription or a fee in order to access their services, while others may offer limited information for free. It's also important to carefully read the terms of use and privacy policies to verify the accuracy and legitimacy of the provided information.
Expert note
Spy Dialer is a free reverse phone lookup service that provides basic information about the owner of an unknown number. It is easy to use and completely free, but only works with American cell phone numbers.

Andrej Saxon
Sales manager