What are chatting apps?
Chatting app allows you to communicate with your customers in web chat rooms. It enables you to send and receive messages. Chatting apps make it easier, simpler, and faster to connect with everyone and it is also easy to use. There are many types of chatting apps and every one has its own format, design, and functions. A great example here is the Viber text messaging app.
LiveAgent offers you a great tool – live chat. Chat with your customers in real-time!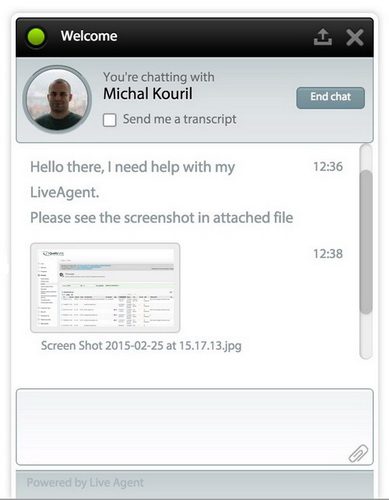 Frequently

asked questions
What are chatting apps?
How does a chatting app work?
Chat applications typically run on centralized networks that are served by platform operator servers as opposed to peer-to-peer protocols such as XMPP. This allows two people to talk to each other in real time.
Are there free chatting apps?
Of course. We have many free chat apps available in the market. They are used both in everyday use and, for example, in customer service. An example of such an application is Messenger, the operation of which can be synchronized with the LiveAgent software.
Expert note
Chatting apps are essential for businesses to improve customer engagement and satisfaction. They provide personalized support and foster long-lasting customer relationships.

Andrej Saxon
Sales manager