What is an inbound call?
It is a call that is initiated by the customer and directed to the company's contact center. These incoming calls are usually handled by help desk agents in inbound call centers. Not all inbound calls are handled on the first contact. Some customer inquiries require more time and effort to be resolved successfully.
There are two main types of inbound calls:
customer service inbound calls – These calls are made by existing customers looking to solve their complaints or inquiries. Customer care agents try to resolve them as soon as possible to maintain a high level of customer satisfaction.
sales inbound calls – Another name for them is 'warm calls'. These calls are usually initiated by potential customers who have a question about a product or service. Agents handling this type of call are answering customer questions and trying to prompt a sale.
Inbound vs. outbound calls
The main difference between the two is who initiates them. In inbound call centers, agents receive calls from customers who are trying to solve some sort of problem or a query. In outbound call centers, agents make calls to existing or potential customers. These can include telesales, follow-up phone calls, market research, etc.
How to handle inbound calls
All customer-centric companies know that customer experience should be at the forefront of their minds. It is essential that every customer care representative in your call center is trained properly and has the right telephone call handling skills.
Furthermore, they have to be up to date on your products and services to provide the best customer service possible.
Ongoing coaching and seminars help agents develop these skills and learn ins and outs of your products.
Some of the key practices for successful inbound calls include:
building relationships
keeping a positive attitude – Answering a frustrated customer in a negative tone will not help anybody.
giving personalization – Make the caller feel important and valued.
staying on top of things – Callers don't like exhausting wait times. Looking for their profiles or reading through old interactions can take valuable time out of your client's day. For this reason, help desk software should integrate with a CMS.
understanding needs – Be understanding, polite, and helpful at all times.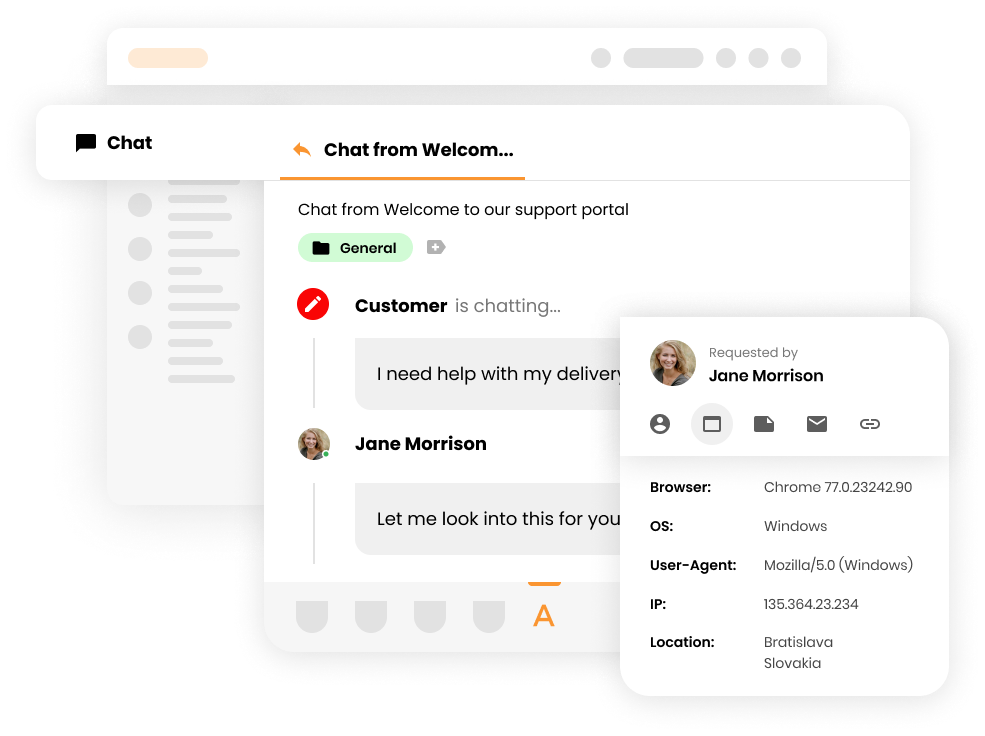 Building an inbound call strategy
The main goal of building an inbound call strategy is to enhance customer experience. Inbound call center solutions are among the most expensive customer support services. Therefore, you need to know how to best allocate your resources to get the most out of your budget.
Use reliable contact center software
If you want to keep your customer care up to date with modern standards, consider employing multichannel contact center software (for example LiveAgent). It allows you to handle customer inquiries from multiple channels like calls, emails, social media messages, etc.
Different customers prefer different ways of communication and you need to be ready to deliver.
Provide self-service options
Not all your clients are keen on reaching out to you with every issue they might encounter. This is why having self-service options is necessary. It doesn't only empower your customer to resolve their own queries but it also enables you to better manage the agent resources you have available. This way, your agents will not have to answer simple questions and they will be able to focus on more demanding problems.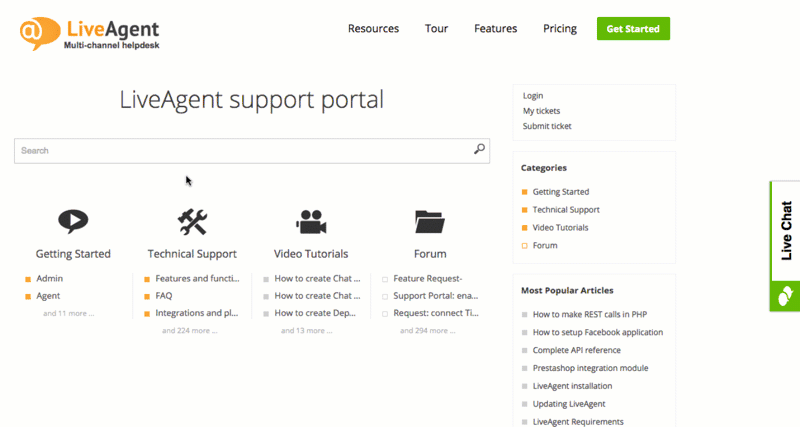 Use the right tech
There are many technical options for inbound call centers. Identify your needs and then invest in the best solution.
Some of the capabilities to keep in mind include:
interactive voice response – IVR allows callers to navigate through the phone system before they talk to any of the inbound customer center agents.
automatic call distribution – ACD routes callers to different agents or departments based on the pre-defined criteria.
CRM integration – This gives agents easy access to all the recorded interactions with customers.
call center software – having an all-encompassing help desk software that allows your agents to manage tickets, analyze call recordings, and view the entire call history is essential when running an inbound call campaign.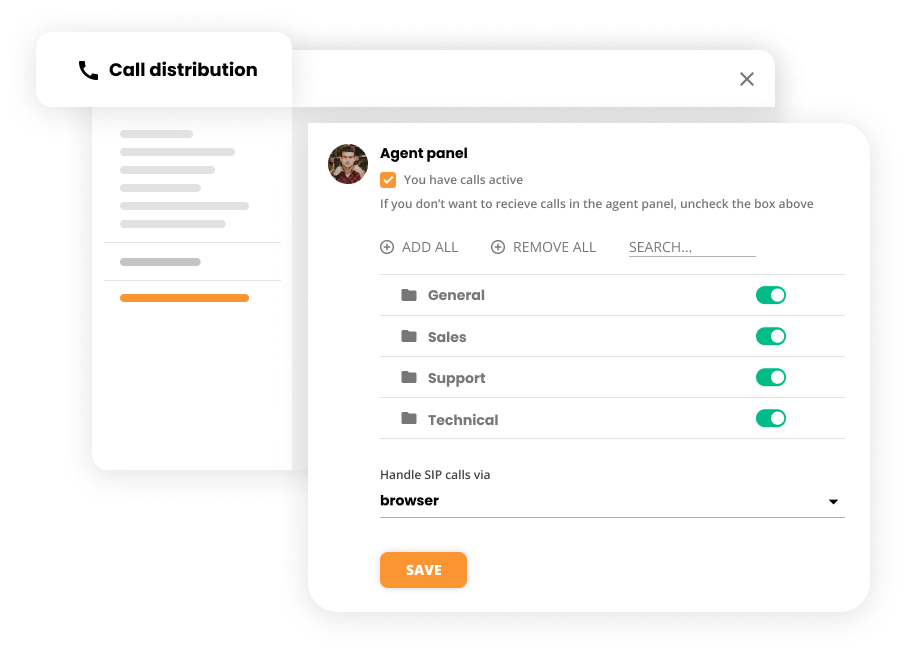 Track metrics
There is a myriad of metrics to keep tabs on when it comes to operating a call center. After all, they are the best ways to identify areas that need improvement.
Some of the most significant metrics in inbound call centers are:
first contact resolution rate – the percentage of inquiries resolved on the first interaction
average handle time – average time it takes to handle a call
average wait time – the industry standard is around 20 seconds
customer satisfaction
abandonment rate – the percentage of calls dropped by customers before reaching a customer care agent
service level – the percentage of calls answered within a specified time period
Define your procedures and policies
Once you have all the tech and staff you need, take some time to clearly state your policies. Make sure they comply with the local law. You can hire a lawyer to determine if everything is in accordance with applicable laws.
Create employee handbooks that clearly state the rights and responsibilities for each position in your contact center. Make sure everybody understands your company culture and can represent your brand.
Create a seamless service experience
Boost your customer support efforts with LiveAgent's multichannel contact center today.
Frequently Asked Questions
What does inbound call mean?

Simply put, inbound calling is an interaction when a customer contacts your support or sales team by phone. When customer service teams receive an inbound call, it is usually about an inquiry or an issue a customer might have. When a client reaches out to your sales team, they usually have a question about the company's products or services.

How should you handle inbound calls?

Make sure your agents are well prepared and trained to provide the best customer service possible. They should be empathetic, helpful and they should strive to build long-lasting relationships with the customers. After all, the main purpose of inbound calls is to provide a high-level customer experience.

How many calls should an inbound agent take?

It is very difficult to estimate the average amount of inbound calls an agent should take. This is mainly because inbound calls are reactive and their number greatly depends on various external factors. A simple formula to calculate the number of inbound calls agents take during a certain period is as follows: Number of inbound calls / Number of agents = Number of calls per agent You can calculate how many inbound calls your agents handle daily, monthly, weekly, etc. However, your focus should be more on metrics and performance reports. You can also ask for customer feedback to find out what was their experience with your service.
Expert note
Inbound call is a call initiated by the customer and directed to the company's contact center. These are usually handled by help desk agents to provide customer service or prompt sales.

Andrej Saxon
Sales manager