What is a trouble ticket?
A trouble ticket literally means a request for assistance, traced by a computer support service management system. It can be also called issue tracking system, trouble ticket system or support ticket.
It is a computer system that manages and registers lists of requests for assistance or problems, organized according to the needs of the service provider. Trouble ticket system is often linked to a database that contains customer information, products and solution to common problems.
When you receive a new request, tickets are created or open and the goal is to close or fix them, providing the solution to the reported problem.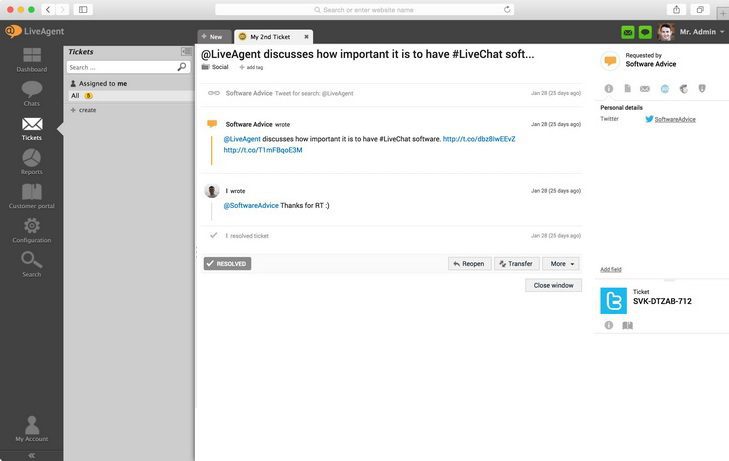 Frequently

asked questions
What is a trouble ticket?
Trouble ticket is a request for customer assistance. It is tracked by the support system. The customer can submit the application in any available way (email, social media contact, form or live chat).
What are the types of trouble tickets?
Trouble tickets may concern questions about products or services before making a purchase, submitting a complaint after a purchase, reporting a defect in a product or service used by the customer.
Can LiveAgent be considered a trouble ticket system?
LiveAgent can be considered a bug reporting system. It allows agents to manage requests, support clients in their problems and automate their work.