What are unified conversations?
Unified conversation is one where all the history of your customer service experience, with a company, is visible to the agent you are conversing with. For example, if you are having trouble with a product that you purchased from a certain company, and have called a few times to get your issue resolved, a unified conversation will provide details of all the previous conversations you have had with other agents.
It is good in a way that the agent has full visibility of your previous experiences and can respond to your query accordingly; also he won't have to dig in deep to get the details as they are also open to him.
Watch a video about unified communication
Collaboration is key when it comes to providing exceptional customer support. LiveAgent fosters real-time collaboration through integrated messaging and collaboration tools. Share information, discuss customer issues, and work together as a unified team. With streamlined communication channels, seamless voice calls, and real-time collaboration, LiveAgent empowers your team to provide exceptional service. Experience the benefits of Unified Communications in LiveAgent and revolutionize your customer support operations.
What is Unified Communications? | Efficient Communications for Business | GetVoIP - Expert Tutorials, Reviews, Top Providers04:47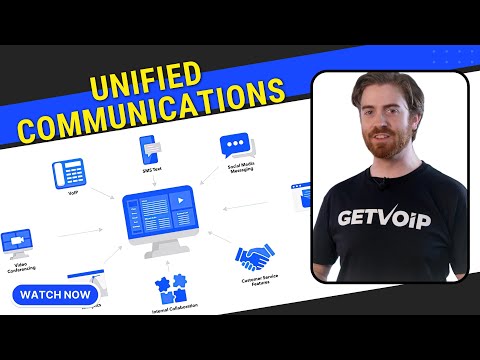 GetVoIP - Expert Tutorials, Reviews, Top Providers
Topics
Unified communications benefits for businesses
How to choose the right UC provider
Advantages of UC over legacy communication tools
Video summary
This video discusses unified communications and how it can benefit businesses by unifying all communication channels into a single platform. It also emphasizes the importance of choosing the right UC provider based on features, ease of use, migration support, uptime guarantee, and pricing. The video concludes by highlighting the advantages of UC over legacy communication tools and encouraging viewers to check out the top-rated providers.
Frequently asked questions
What are unified conversations?

A unified conversation is one where the entire history of the customer service experience is available to the agent you are talking to.

Are unified conversations useful for customer support agents?

Unified conversations are useful for customer service agents because they give an overview of what problems the customer has contacted them before about, or has already contacted that specific problem, but it has not brought any real help.

Is it possible to use the unified conversations option in LiveAgent?

LiveAgent can use unified conversations. As a result, the agent has insight into the customer's previous experience and will not have to go into details that are already known to him.
Expert note
<p>Unified conversations combine all customer service interactions, providing agents with valuable insight into the customer's previous experiences. It improves efficiency and leads to higher customer satisfaction.</p>

Andrej Saxon
Sales manager