What is a call tag?
No matter the size of your call center, it's important to stay organized. Even with fewer clients, your agents can get confused when there is no clear organization of the customer issues they are dealing with.
Tagging your calls is one of the most beneficial business practices. Adding labels or call tags to both incoming and outgoing calls lets you stay on top of things no matter the workload. Keeping organized is the key to operating a successful call center.
Call tagging is one of the advanced call center features that help you provide excellent customer service regardless of the type of business you operate. Identifying angry customer calls, phone call conversion tracking, and abandoned call rates can help you adjust your business methods to improve your conversion rate.
LiveAgent helpdesk software provides many outstanding call center capabilities including tagging your calls.
Why is using call tags important?
Every good manager or business owner knows that positive customer experience is the bread and butter of a successful business.
Tagging your phone calls can reduce the number of abandoned calls as it allows agents to navigate the phone interactions more efficiently. It's much easier for them to pick up the phone and resolve customer issues promptly when they can see what the problem might be about, customer details, or any other necessary information from the get-go.
When the customer interactions are clearly categorized, you can easily analyze them and identify any trends or commonalities that might occur. This way you can assess the quality of leads that your marketing campaigns produce as well as monitor the productivity of your call center.
Whatsmore, having every customer service issue or complaint labeled and categorized allows you to spot any sales or support challenges much sooner. This way, you can further your campaigns (email campaigns, Google Ads, etc.), personalize your approach (e.g. custom greeting) and increase your sales.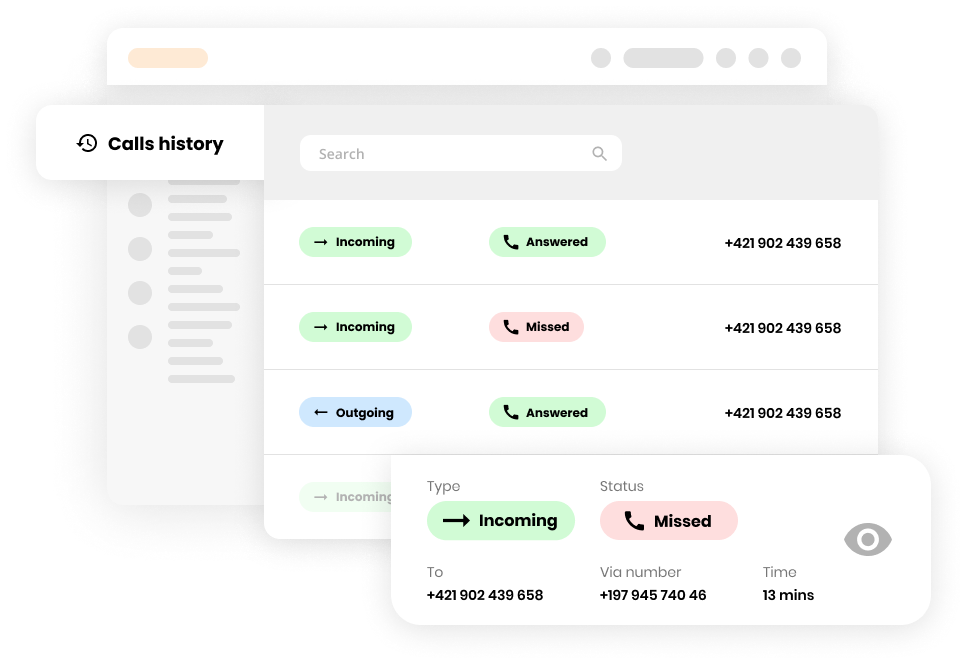 Another important tool to further study customer interactions is call recording. Don't forget that you can label your call recordings too, so you can use them for later analysis, reviews, or even training your new customer support team members.
Examples of call tags
Some of the most common tags include:
VIP customer
technical support
complaints
order returns
caller reference
additional contact information
department (sales, marketing departments, etc.)
Besides the list of default tags, LiveAgent allows you to assign custom call tags to your contact center interactions. You can even create new custom tags that will best suit your business.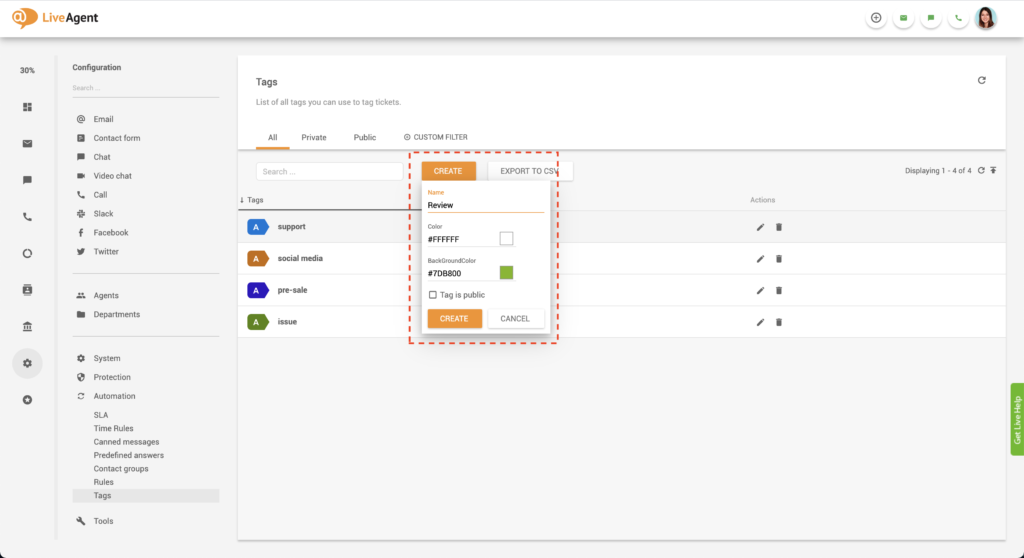 Furthermore, you can add mandatory call tagging to your business practices. It means making your agents assign certain tags to each call after it is finished. Some of these mandatory tags could be the name or an ID of the agent that handles the call, department, phone number, etc.
LiveAgent has a built-in call center, so it's easy to set up and use.
Get access to all of LiveAgent's call center features, which include both basic and advanced call center functions.
Frequently asked questions
How to add call tags?

It depends on the software you are using. In the article above you can find a link that will take you to detailed instructions on how to add both ordinary call tags, as well as custom tags in LiveAgent. With this tagging feature, you can categorize everything from a simple product inquiry to angry calls.
Expert note
<p>Call tagging is a crucial organizational tool for call centers, allowing agents to efficiently categorize and analyze customer interactions. Improved efficiency and personalized service lead to higher customer satisfaction.</p>

Andrej Saxon
Sales manager