Who is a customer representative?
Customer representative is a person whose job is to deal with a business's customers.
The customer representative is an employee, who interacts with the company's customers on behalf of an organization. Customer representatives represent the company, its products, or its services.
When the customer calls/writes, they resolve their questions, queries, or complaints. Customers can connect with representatives through phone, email, live chat, or other channels.
Customer representatives receive proper training. But, they have to have some important skills (e.g. speaking, listening). They have a very important role in every company – they are the voice of the company.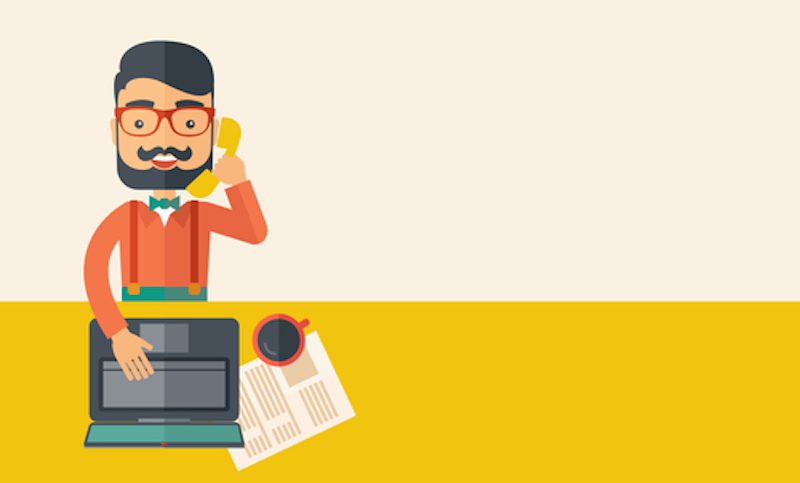 What does a customer service Representative do?
responds to customer's complaints
provides knowledge/information
communicates with customers through multiple channels
assists with cancelations, refunds or exchanges
answers customer's questions
How can customer service software help customer agents?
Here are a few benefits:
ability to handle all customer queries from one interface
faster response time
organized tickets into proper departments
all customer data in one system
Customer service software, such as LiveAgent combines an excellent Live chat, ticketing, and automation that allow you to provide exceptional support to your customers.
Try out LiveAgent for FREE
Handle all customer inquiries from one interface. Start improving your customer service with a 30-day free trial right away!
How to become a customer service representative?
There are usually no specific qualifications for a first entry customer representative. Although, having a high school diploma is a must in most companies. There are more important factors that play a role in the hiring process. There are certain natural skills recruiters usually search for. The most important one is your communication skills.
But, let's break it down a little more. There are 2 important skill categories that every customer service agent should have. The first and most important one is soft skills. The second important skills are technical. What the company can teach you is the technical side of the product/services. Yet, they cannot teach you soft skills. Every customer/situation is unique. Thus, understanding the customer or the situation needs to be intuitive.
As we've mentioned there is a technical side of the job that will be taught. Usually in a form of training. The training usually involves knowledge about products/services, company, internal programs, and more. It can last for a few weeks, although in some companies it can take up to a few months.
The important aspect of the training is shadowing. Listening/learning from senior customer agents is a beneficial tactic at the beginning. But, the job usually starts in the middle of the training, thus you learn on the go.
The company usually tries to give you the "easy" customers. Yet, there is no way to predict what customer is a new employee going to get. But no worries, you have supervisors around you helping you at every step. After the training, you can seek help from a senior customer representative or a manager.
After finishing the training, the learning part is not over. You learn on the go. There are always all kinds of unique situations. Yet, even after a while you still might receive extra training on products or new procedures. There is always room for improvement.
Frequently Asked Questions
What is the definition of customer representative?

A customer representative is an employee who contacts the company's customers on its behalf. It is the link between the consumer and the company. Customer representatives represent the company, its products and services. They are the head of the company for customers.

What are the responsibilities of a customer representative?

The duties of a customer representative include communication with the company's customers through various communication channels. It is extremely important for the customer representative to try to maintain a positive relationship with customers - and if the relationship is not optimistic, to try to build good role models for it. It is extremely important that the customer representative knows the company very well and knows exactly the products and services it offers. The representative should also deal with customer-related documentation.

How to add a customer representative to LiveAgent?

To add a customer representative to LiveAgent, click 'Configurations', then 'Agents' and click 'Create agent'. Here you can define exactly what authorization scope a given agent should have and what role it should play in the system.  
Expert note
Customer representatives are employees who interact with a company's customers, representing the company and resolving questions and complaints. Training, communication skills, and customer-centricity are important in this role.

Andrej Saxon
Sales manager