What is the cost per contact?
It is one of the most important key performance indicators (KPI) in call center environments. It plays a key part in the cost-benefit analysis. Cost per contact measures how much does each interaction with the customer cost.
All call center operations like picking up the phone, or sending an email are reflected in the contact center costs. This also includes an allocation of budget for your employees' wages, costs of company technology, as well as payments for any software you need.
The cost per contact KPI is tied to the average handle time (AHT), response time, and cost per call metrics. It is also related to the customer satisfaction score and customer service quality.
How to calculate the cost per contact?
It is fairly simple to calculate the cost per contact in your call center. You need to divide the total call center costs by the number of customer contacts that you have in a given time period (weekly, monthly, quarterly, etc).
A basic formula of calculation for costs is as follows:
Cost per contact= Total call center costs / Number of customer contacts
Customer contact encompasses various ways of reaching out to your clients. These could be calls to customers, emails, social media mentions, etc., and the combination of these. Be sure to define this variable when using the cost per contact formula.
It is also important to remember that among others, factors like agent productivity, wage rates, and root cause elimination can greatly affect your cost per contact rates.
How to reduce your cost per contact?
There are a few options for how you can reduce your cost per contact. What you need to remember is that even though you can reduce your operational budget, the customer service quality you provide should never decrease.
Here are some tips to reduce the cost per contact in your call center:
interactive voice response (IVR) – It can help your agents with the caller verification process, handling unresponsive callers, etc.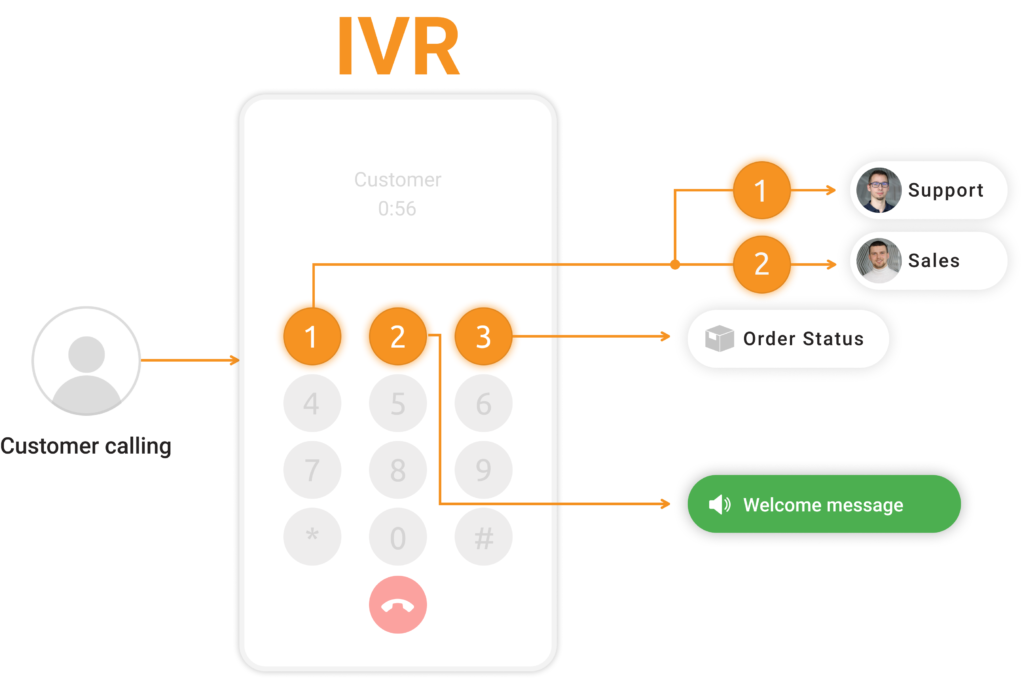 callback feature – It allows your clients to choose whether they want your agents to call them later, once they are available.
ACD routing – You can configure how the calls are routed to the center agents based on pre-defined rules.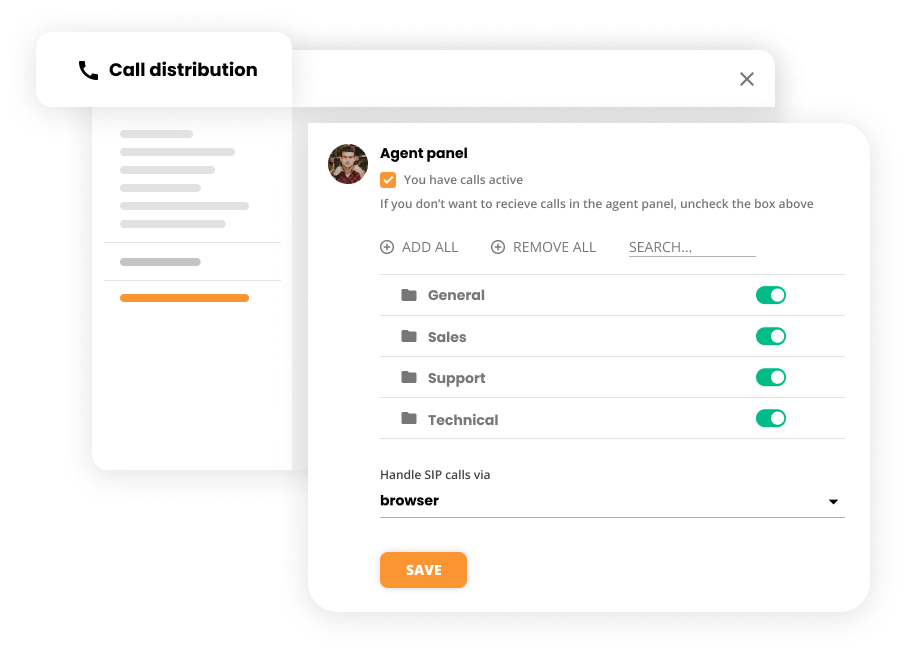 self-service option – This empowers your customers to resolve their issues on their own.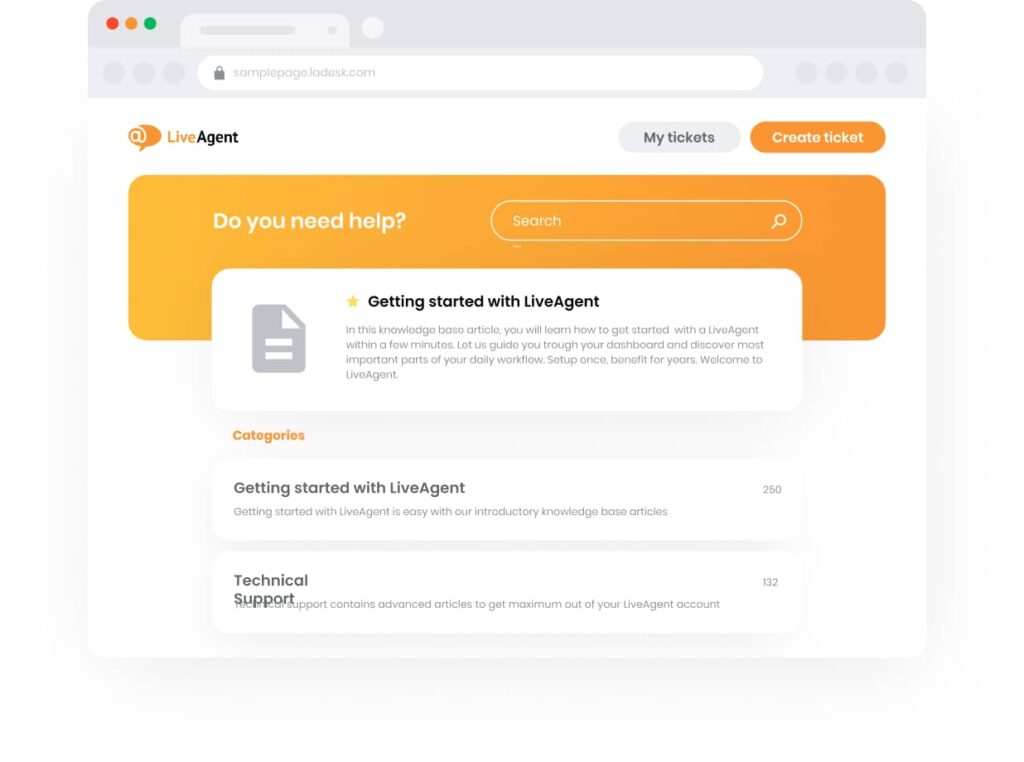 call center software – Make sure you use integrated call center software. It not only allows you to streamline your customer interactions, but it is also more budget-friendly. One of these affordable cloud-based services is, for example, LiveAgent call center software.
Reduce your costs
LiveAgent offers wide range of call center features that can improve quality of your call center services and also reduce costs. Curious to see for yourself?
Watch a video about the cost per contact
Cost per contact is a term used to describe the cost of customer support when calculated on the basis of the total number of contacts associated with it. LiveAgent help desk software provides a cost-effective solution for customer service with an intelligent ticket system, multi-channel support, and knowledge base automation. It enables businesses to save time and resources by providing quicker customer interactions and reducing manual work. LiveAgent can also help to reduce customer wait times, allowing for seamless interactions. Furthermore, it can help to keep track of customer interactions and improve customer satisfaction.
Cost Per Contact | Managing Metrics | BenchmarkPortal04:50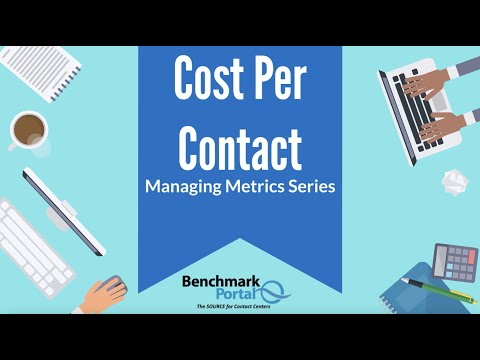 BenchmarkPortal
Topics
Calculating Cost Per Contact
Allocating Budget Based on Agent Time Dedicated
Calculating Cost per Contact for Different Channels
Video summary
This video discusses calculating cost per contact in contact centers. The overall cost per customer contact is computed by taking the contact center budget divided by the total number of customer interactions. The video explains how to allocate the budget based on agent time dedicated to each function, and how to calculate cost per contact for each channel, including inbound calls, outbound calls, email, chat, and social media. The cost per contact process provides insight on least-cost channels and helps decision-making regarding channel investment. The video also suggests discussing certified training for agents, supervisors, and coaches if training is an issue.
Frequently Asked Questions
Why is the cost per contact important?

This call center metric is important because it provides insights into your call center's operational costs and it helps you allocate your contact center budget more effectively. The cost per contact metric takes into account factors like the cost per call, contact center technology fee, agent salaries, chat costs, tax, office space, desktop computing, software licensing, and other miscellaneous expenses.

How do you calculate the cost per contact?

There is a simple formula you can follow: Cost per contact= Total call center costs / Number of customer contacts You can use this formula to calculate the cost per contact in a certain time period - weekly, monthly, yearly, etc.

What is the average cost per contact?

The industry average is around $7.16, but it can vary depending on the channels of communication you use and the complexity of your business. More complex products or services, for example, IT solutions will have higher costs per contact because their customers usually require more support.
Expert note
Calculating the cost per contact is crucial for call center operations to effectively allocate their budget. It is a key performance indicator that reflects the cost of each customer interaction.

Andrej Saxon
Sales manager