Any attempt to solicit business from a potential prospect via phone is considered cold calling. As opposed to warm calling, the prospects are not aware of the company calling them.
Whether you're just starting a business or you've already a well-established organization, the search for fresh leads is never-ending. For startups, finding as many quality connections as possible means becoming relevant and competitive.
The budget is the biggest problem for most new companies. The lack of proper funds prevents many new businesses from tapping into all available forms of marketing, resulting in poor sales due to exhausting most of your potential prospects.
This is where cold calling comes into play as a new source of fresh leads. With that in mind, let's talk about what cold calling is, its legality, the best ways to make cold calls, and more.
What is a cold calling?
Cold calling is a traditional form of marketing. It refers to a business technique in which a salesperson or marketer uses a phone to make calls in an attempt to persuade potential prospects who have no previous knowledge of their business to buy their products or services.
A fresh business owner can rely on cold calling to discover a good opportunity for growing a business. Cold calling can be used to generate more leads and drive business development if certain requirements are met.
What is the law on cold calling?
Cold calling is legal as long as you follow certain rules and regulations. However, Illegal cold calling occurs in the following situations:
When a salesperson ignores telling the potential prospect their name, their company's name, telephone number, or address;
If a salesperson ignores a prospect's request to leave and not return;
If a salesperson uses cold calling to offer services or products that are priced more than the average price set by UK law without a written agreement, that gives you two weeks (14 days) to cancel the agreement.
Failing to comply with these regulations might result in committing a criminal offense.
How do you make cold calls?
Cold calling requires detailed preparation to make it successful. First, you conduct research on potential prospects to track down key information about them. This will help to grab their attention and deliver value. More importantly, you'll be able to create a list of prospects who may be interested in what you're selling.
Start by checking their social media, CRM, company sites, and LinkedIn. Create an outline of what you want to say to develop a cold call script. Make sure your cold calls start with a catchy opening sentence. Don't start with a sales pitch but rather try to understand the prospect's needs and tailor the offer to them. Finally, learn to deal with rejection and overcome call reluctance.
What do you say in a cold call?
Since your sales reps have limited time to make a point with sales calls, they should make sure to use that time for creating a business relationship with potential prospects.
Start your cold call with a proper introduction to get the prospect on board with the sales process. Say a few words about the company and the reason for calling.
You can follow this outline to easily overcome objections:
Relate – show your understanding and appreciation;
Bridge – offer comprehensive information on your offer to engage with the prospect and establish a relationship;
Seal the deal – ask your question and make them an offer to get their commitment.
How long should a cold call take?
According to some of the most successful cold calling campaigns, a cold call should take 7.5 minutes on average.
Put simply, an ideal and average cold call time should be just enough for your sales reps to deliver the sales pitch and get the prospect on board.
The average cold call time is around 7.5 minutes. However, the longer the conversation goes, the more chances for success.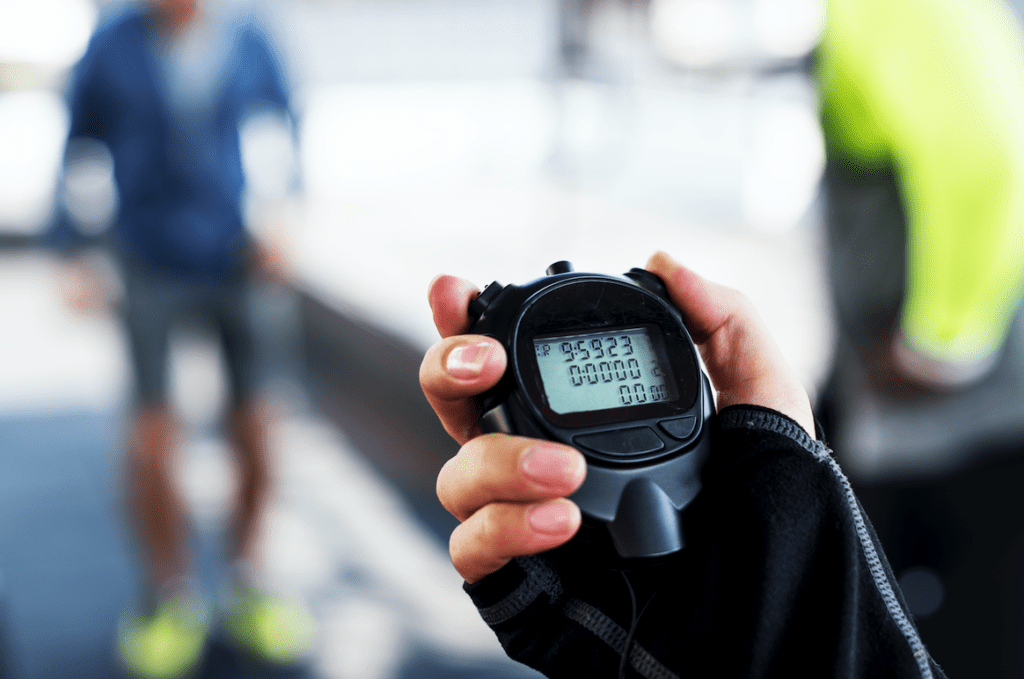 How long does it take to make 100 cold calls?
Making 100 cold calls could take you between 1-5 hours, but this greatly depends on the dialing system you're using. If you want to improve your cold calling efforts, you'll need a proper sales strategy.
Start by choosing the right dialing system for your needs and think about the number of prospects you need to reach daily to achieve your target. The time it takes to make 100 cold calls depends on how many numbers your system can dial at once, as well as the number of prospects you actually reach.
What are the best times to cold call?
When it comes to the best time of day to cold call, there is no one-size-fits-all answer. However, there are specific trends that indicate that the best time to call potential prospects is between 9 a.m. and 4 p.m.
According to data gathered from over 11 million cold calls, the best response time in the US is 10 o'clock in the morning and 2 o'clock in the afternoon.
After hours, weekends, early in the morning, and public holidays are definitely considered a bad time to cold call. So, adjust your calling schedule to reach as many prospects as possible.
How successful is cold calling in sales?
While cold calling can result in making an actual sale, its success rate greatly depends on the type of business you're running and the prospect you're trying to reach.
There are some estimations indicating that cold calling has a 2% success rate. However, cold calling can improve your conversion rates by 20%, increase your closing rate by as much as 50%, and help with improving bad sales.
How do you automate cold calls?
The best way to automate cold calls is to use a progressive dialer to prioritize the answered calls and automatically connect them with free sales reps. This cold calling software makes calls at the right time and can record conversations to help your sales reps personalize their approach.
Tips for cold calling
Here are some top cold calling tips that should help you develop better sales skills. Use this actionable sales advice for developing a more effective cold calling script:
Schedule your cold call times wisely to discover the best time to target ideal prospects.
Create a schedule with a target number of calls per day and week.
Make sure you're targeting the right type of audience.
Prepare a script to sound professional and deliver the pitch.
Overcome rejection and be persistent.
How do you stop cold callers?
If a prospect is fed up with abusive sales tactics, here are a few top tips to help them stop cold callers:
Report any abusive cold calls to the Telephone Preference Service TPS (registration required). The service helps people to reduce the types of calls they receive, such as abusive sales and nuisance calls. Registration involves following a few steps.
Use a call blocker device that requires a caller ID.
Use call barring to stop receiving unwanted calls.
Screen your phone calls regularly.
Can you report cold callers?
Register your phone number with the TPS (free to use). The trick with the TPS is that the company doesn't allow third parties to call registered numbers. Any attempts at scam or fraud should be reported to Action Fraud. Any person who wants to reduce abusive sales calls or believes they have been a victim of fraud can report it to Action Fraud National Fraud and Cyber Crime Reporting Centre.
Create a call center software
LiveAgent, the omnichannel cloud-based call center software is all you'll ever need to provide reliable and personalized service to your customers.
Frequently

asked questions
What is a cold calling?
Cold calling is a form of telemarketing in which a salesperson tries to persuade a potential prospect to buy a product or service they're selling. Making cold calls requires thorough pre-call research, a script, and the use of automation to make it as effective as possible.
What is the law on cold calling?
Cold callers must inform their counterpart of their name, this company's name, telephone number, and address, as well as that the purpose of the call is to sell a product or service.
What do you say in a cold call?
Start a cold call by introducing yourself and the company you work with. Try to relate to the prospect and offer a solution to real-life problems. Deliver your sales pitch to let the person know the reason for your call and be prepared to deal with rejection.
How long should a cold call take?
A cold call should take less than 10 minutes.
What are the best times to cold call?
The best times to cold call are 10 a.m. and 2 p.m.
How successful is cold calling in sales?
Cold calling can increase conversion and closing rates and lead generation. However, its success rate is only 2% compared to more modern telemarketing solutions.
How do you automate cold calls?
The best way to automate cold calls is to use a progressive dialer.
Could you share some tips for successful cold calling?
The best cold calling tips are: Find the best time to call; Make sure you're calling the right kind of audience; Prepare a script and rehearse it to sound as professional as possible; Do not start your cold call with a sales pitch, and be prepared to deal with rejection.
How do you stop cold callers?
You have several ways to stop cold callers – by using a call blocker device, call barring, or reporting suspicious calls to the TPS.
Can you report cold callers?
Yes, you can report cold callers to either the TPS or Active Fraud.
Expert note
Cold calling can be a valuable marketing strategy for generating leads, but it requires a skilled and persistent approach. Follow legal regulations and best practices for success.

Andrej Saxon
Sales manager