What is a call center?
A call center is a centralized office that handles large volumes of inbound and outbound telephone calls. They usually handle customer support requests for large organizations and businesses.
Call Center Software Demo | LiveAgent | Live Agent04:40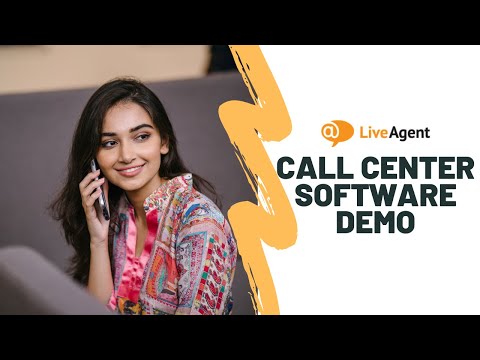 Live Agent
What functions should a call center have?
With the right features, call center software can help you improve customer service, satisfaction, and sales. So what features should a call center have?
Automatic call distribution (ACD)
Automatic call distribution systems route callers to the most appropriate agents. These could be agents they've spoken to before or agents that have had the longest downtime since their last call.
This automatic calling system is a must-have feature because it improves agent efficiency.
Reporting and analytics
Reporting and analytics allow users to track metrics such as call durations, the number of inbound and outbound calls, dropped calls, costs, and more.
By tracking these metrics, companies know what to do to improve sales and customer satisfaction. For example, analytics can showcase that agents need more training, more staff needs to be hired to meet call volumes, etc.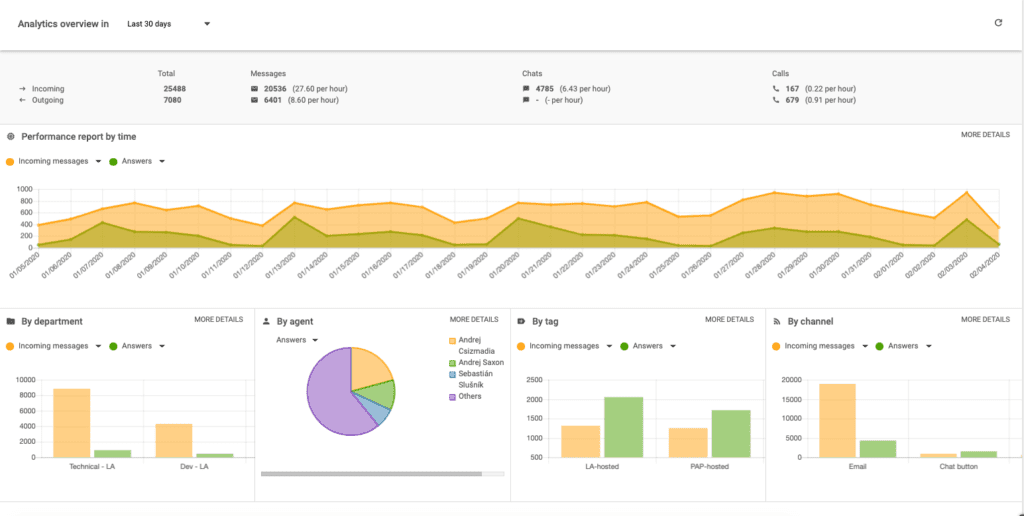 Call recording
Call recordings are useful for agent training and quality assurance. They're also useful for seamless customer handoffs. As an example, imagine a customer calls the call center to resolve a billing query.
The issue didn't get resolved, because it required 3 days for processing. The agent that assisted the customer promised to follow up and call the customer once the 3 days were up.
However, the processing agent went on vacation. The agent that is covering for him needs to know the full context of the issue to be able to give the customer a full report of what transpired.
To do that, he can listen to the initial call recording to get a full scope of the issue. By listening to the recording he can understand what was said by the customer, and what was promised by the customer service agent.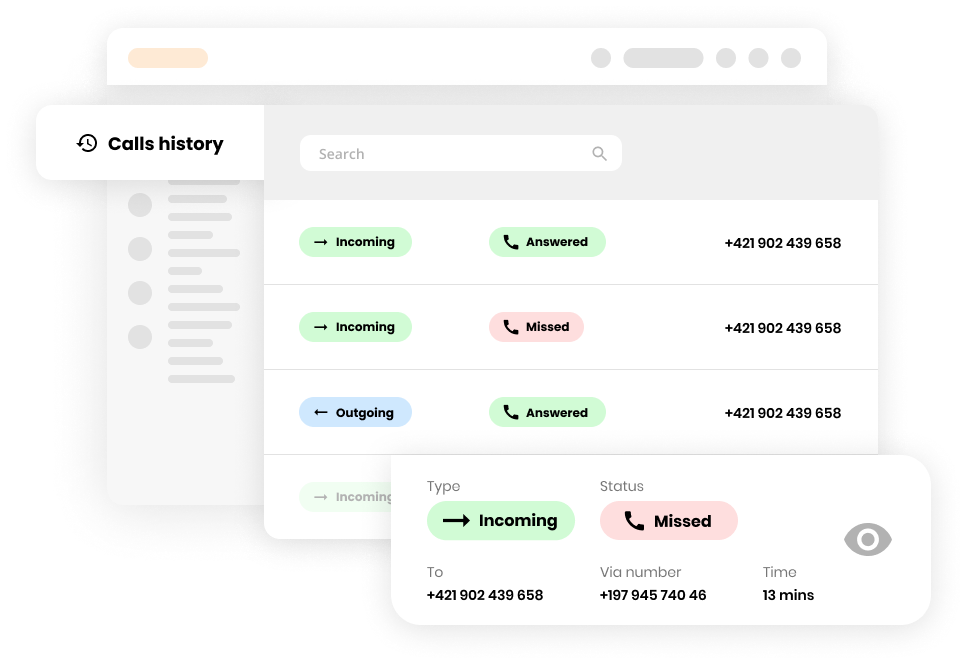 Call transfers
Call transfers are an essential call center software feature. Call transfers ensure that agents can transfer calls from one department to another. They also ensure that they can transfer callers to different agents.
Contact management
Contact management ensures that every call made is stored within the call center software in the form of a ticket. Agents can manage the tickets by assigning tags, writing internal notes, and more.
This ensures that agents can manage customers and their queries more efficiently.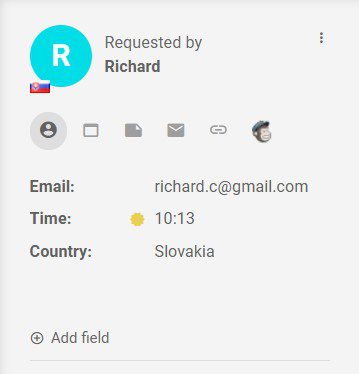 Interactive Voice Response (IVR)
IVR allows callers to route themselves to specific departments within the call center. Callers can do so by listening to the recorded IVR menu and pressing dial keys on their phone.
IVR is an essential feature because it reduces agent workload. Instead of having to re-route calls to appropriate departments manually, (which can cause customer frustration), callers can serve themselves.
03:38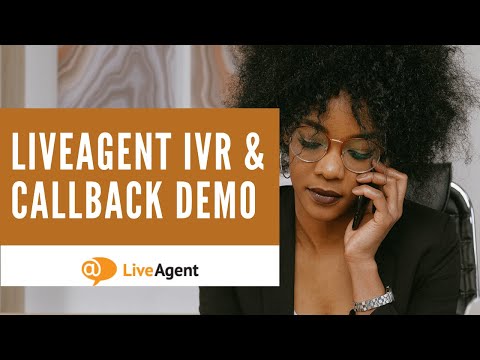 Live Agent
Who uses call centers?
Call centers are used by customers, businesses, organizations, and even government agencies across different industries.
Customers
Customers tend to use call centers when they need to resolve a complex problem. They prefer to call rather than email or chat because speaking to a customer service representative leaves little room for error or misunderstanding.
Calling also provides faster answers than waiting for an email response.
Businesses, organizations, and government agencies
Large businesses, organizations, and government agencies that receive large amounts of calls daily rely on call centers. They generally use call centers in addition to other communication channels such as live chat, email, and social media.
What are the main problems with traditional call centers?
High operational costs
Office-based call centers are costly for a few reasons:
1. Rent. The space must be large enough to hold 50-100 call center agents. Finding an office space with a large enough square footage and enough parking spaces on a budget is a challenge.
2. Utilities. In addition to rent, businesses have to pay electricity, gas, internet, and water bills. This includes heating and airconditioning costs which add up quite quickly.
3. Cleaning and maintenance. Office spaces need to be cleaned daily especially when there are hundreds of workers present every day.
4. Hardware. Agents need computers, headsets, microphones, landline phones, keyboards, etc.
Frequent absences
According to a report by NICE, the average annual absence rate in call centers is 10%. To put things into perspective, if your call center employs 100 agents, at any given time 10 will be absent.
This results in longer resolution times, longer wait ques, and customer dissatisfaction. This also leads to higher stress levels amongst agents as well as higher chances of burnout.
Conflicting business priorities
Businesses tend to have 3 main priorities — improving customer satisfaction, cutting costs, and increasing sales.
However, these priorities often contradict each other. As an example, call centers are an essential part of customer service. They give customers the option to talk with representatives from your business (which is convenient) and thus increases customer satisfaction.
But, call centers have high operational costs. Thus, cutting costs and improving customer satisfaction are two contradicting business goals.
What problems does call center software solve?
Slow customer support
Providing support on multiple channels helps improve ticket resolution times.
Bad quality of service
Call center software can improve transparency in customer service. Thanks to advanced features like call recording, built-in customer relationship management software, and internal notes, agents can be on the same page when assisting customers.
For example, while the customer is waiting on hold, the agent can review the caller's contact information and any past interactions they've had with the business. By doing this, they'll be more informed about past issues that the customer has reported, and will be able to provide more personalized and knowledgeable service.
Call center software also utilizes smart call routing. In essence, smart call routing routes callers to the agent that is most equipped to help them. For example, let's say a customer called previously and spoke with an agent (let's call her Jane) about their problem. If they call again, Jane would be most equipped to help them, as she would know what steps have been taken to resolve the customer's query.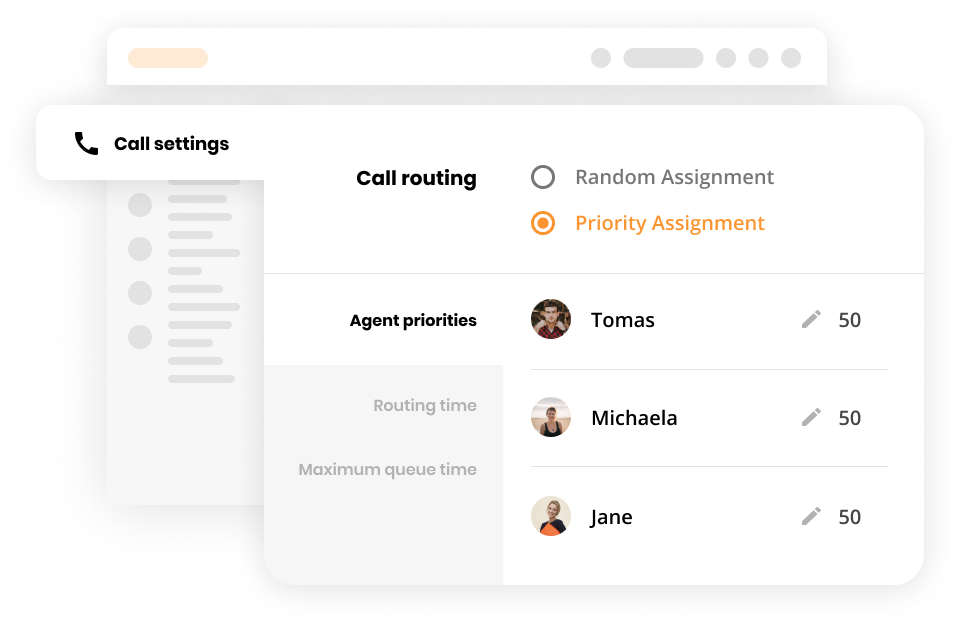 Thorough advanced features like this, agents can improve the quality of service they provide and improve customer satisfaction at the same time.
Lack of support options
Not all customers are willing to wait for an email response, and not all customers are comfortable using advanced technologies like social media and live chat. As such, it's important to cater to all your customers.
By providing 'old-school' support over the phone, you're giving all your customers the chance to get in contact with you.
Lack of service overview
Advanced ACD call center software gives you an overview of your phone support. Analytics and reporting features allow you to see usage statistics and metrics such as the number of inbound and outbound calls, the number of dropped calls, average wait time, average call length, and more.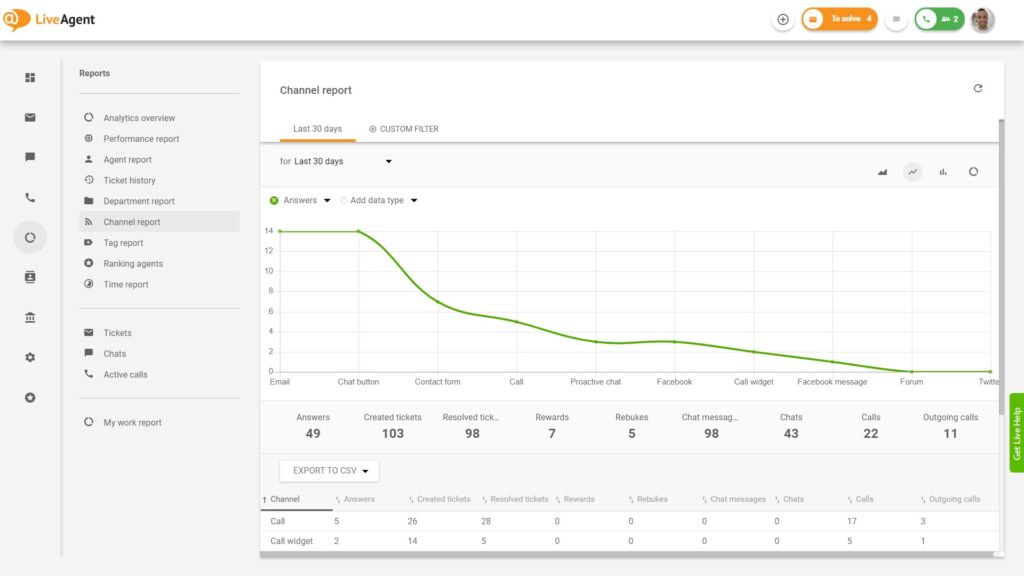 Reviewing these statistics periodically can help you identify areas of improvement. For example, if you notice that your average hold/queue times are increasing, it might be high time to hire more staff.
Benefits of using call centers
Reduced operating costs
Building a virtual call center with the help of a software is a cheaper alternative to a traditional call center. Why? It eliminates all unnecessary costs (rent, utilities, cleaning, maintenance, and even hardware.)
The only costs associated with virtual call centers is the monthly subscription for the software (assuming the hired agents already own a computer and have a stable internet connection.)
In addition to that, call center software allows your agents to assist customers from anywhere in the world (which also reduces labor costs.) In essence, businesses can hire agents from wherever the workforce is cheaper.
Higher customer satisfaction
Because virtual call centers enable businesses to hire agents from around the world, they can also take advantage of the different languages that the agents speak. As such, the business can offer customer support in multiple languages, and across multiple timezones.
This ensures that your call center is up and running 24/7 365, and gives customers the option to receive support in a language other than English. As a result, customer satisfaction improves.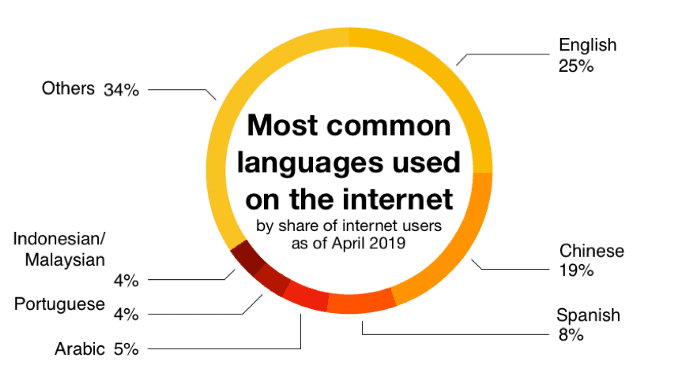 Flexible working environment
The great thing about call center software is that it promotes flexibility. In essence, agents can answer calls from anywhere, even from home if they need to.
For example, an agent might need to stay home for personal reasons. Perhaps they're having their bathroom renovated. If they were working in a traditional call center, they would have to take time off work.
However, with call center software, they can answer calls and supervise the workers at the same time.
In addition to that, most call center software also provide mobile applications for customer service on the go. If the customer service agent needs to step away from the computer for a few minutes, they can still answer calls on their mobile phone via the mobile call center software application.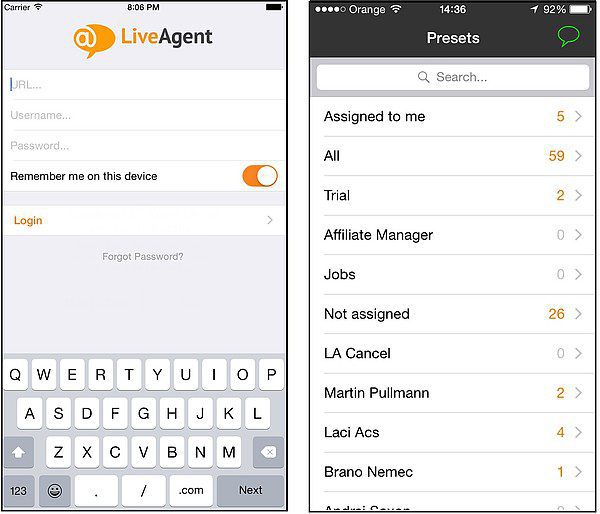 How can call centers help you?
Using a call center software can help you improve your customer service, satisfaction, and sales.
Use case #1: Callback features
A callback feature allows customers to request a callback to their phone if they're not willing to wait on hold. How does it work? The system registers their place in the hold queue and prompts the call center representative to call them once it's their turn.
So why are callback features useful?
They improve customer satisfaction
We've established that your customers are busy people that want businesses to be considerate of their time. In fact, according to Forrester, 66% of costumers say that valuing their time is the most important thing a company can do to provide them with good customer service.
Great customer service doesn't mean that the customer is always right, it means that the customer is always honored.
Providing a callback option for your customers is the perfect way to show that you value their time. They won't have to wait on hold, listen to repetitive IVR messages, or hold music. Instead, they can proceed with their day and simply wait for a callback.
Improve customer service
By implementing a call center software that has a callback feature, you can reduce the length of hold queues and improve customer service. Why is this important? Customers are impatient and aren't willing to wait long to be connected to a customer service agent.
In fact, according to PRWeb, nearly 60% of respondents believe that one minute is too long to be on hold. Thus, by providing your customers with a callback option, you can keep queues short.
Less stress for agents
Customer service agents are under a lot of stress, especially when they know there's someone waiting to talk to them in real-time. However, if agents know that a customer has requested a callback and moved on with their day, it takes a lot of the pressure off.
By reducing agent stress, you also reduce the chance of burnout, which means your agents will be able to provide your customers with impeccable service interaction after interaction.
Use case #2: Interactive Voice Response (IVR) 
Interactive voice response, also known as IVR, is a technology that allows people to interact with a computer-operated phone system by simply using their voice or pressing the keypad on their phone.
IVR features improve customer service quality for two reasons:
Route callers to appropriate departments
By routing callers to appropriate departments and customer service agents from the get-go, you eliminate customer frustration. Why?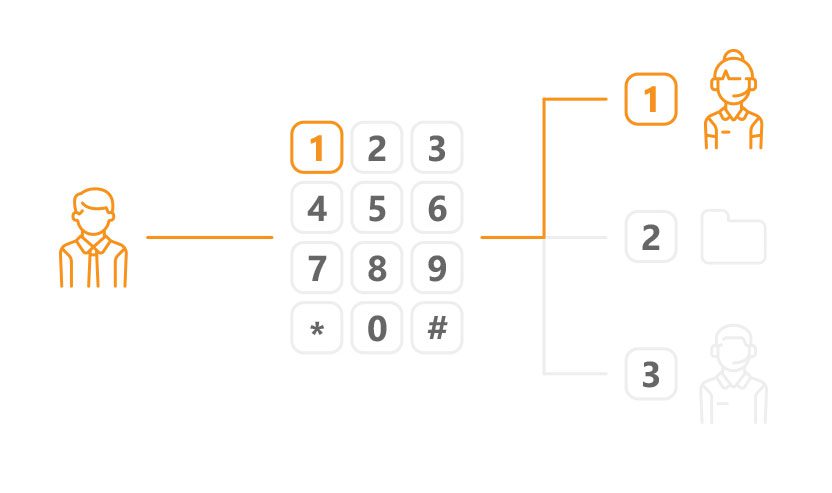 If a customer calls your business and an agent picks up the call without knowing any prior information, they'll have to listen to what the customer has to say and determine which department is the most equipped to help them. 
Next, they'll have to re-route the customer to the appropriate department where they have to explain their problem once again to another customer service representative. This can be frustrating for the customer, especially if they're re-routed more than once.
By implementing an IVR tree into your call center software, your customers are automatically routed to the appropriate department, simply by listening to the IVR menu options and pressing the appropriate button on their keypad. This eliminates customer frustration and is also more time-efficient for your agents.
Gives agents time to review CRM
Having an IVR in place helps improve the quality of your service because it gives your customer support agents time to review information about the customer before assisting them.
With the help of a CRM, they can look up their contact details, past purchases, and any past interactions they've had with your business. When your agents are done reviewing this information, they can answer the call and be up-to-date on any open queries, and solutions that are being worked on.

This improves customer service, and satisfaction as customers feel more valued when the service they receive is personalized and knowledgeable.
Use case #3: Customer retention outreach 
Call center software isn't only for inbound calls. In fact, it supports outbound calls as well. If used properly, call center software can serve as an outbound sales tool. 
In fact, advanced call center software like LiveAgent has built-in tools (such as CRM) that can make your call center the ideal tool for sales (upselling, cross-selling) and relationship management.
As an example, if you notice that a customer is churning (thanks to analytics and reporting features) you can proactively reach out to the customer and attempt to salvage your relationship with them.
How to choose a call center?
Choosing a call center software can be a challenge, especially if you're a new business owner that's just starting to mold their customer service strategy. However, if you follow the steps outlined below, you'll be able to choose a call center software that fits your needs and your budget.
Step #1: Write down your requirements
The first step is to write down your requirements. Ask yourself questions like these to determine what you really need.
What do I want out of the call center? 
Do I want a call center only, or a help desk solution that also has call center capabilities?
Do I want to make both inbound and outbound calls?
Do I want to create complex IVR trees?
Do I want to connect multiple phone numbers with my call center software? Is one number enough?
Step #2: Research potential software
The next step is to do a deep dive on the Internet. 
Look at review portal comparisons and user testimonials
Check out software comparisons (user-friendliness, price, features, ease of use, etc) on the 
following review portals:

Each review portal also provides written or video user testimonials. Check them out to get an idea of how existing customers are satisfied with the software and the service each vendor provides.
Watch YouTube videos
YouTube videos are a great way to see how each software works in real-time. Look at tutorials posted by each software vendor as well as reviews by independent YouTubers. This will give you an idea of what the UI looks like and if the software is easy to use.
Ask your peers on professional Facebook groups, LinkedIn, Quora, or Product Hunt
Asking others for their opinion on call center software is also a great way to establish which software is the right fit for you. Other professional marketers, customer service representatives, and sales reps have tried call center software and can help you eliminate tools that look good but don't deliver when it comes to functionality.
Step #3: Request a free trial
Try features
After you've done your research and narrowed down to a few software that look promising, it's time to request a free trial of each software that you like. During this time, you should aim to test as many functions and integrations as possible to ensure the software works and is up to your standards.
Request trial extension as needed
If the free trial period isn't long enough for you to test out all features and make up your mind about the software, request a free trial extension. Most software providers will be happy to extend your trial in hopes of converting you into a paying customer.
Step #4: Book a demo
Write down a list of questions
The last step is to book a demo. Before the demo, write down a list of questions that you want answered. They can be about the functionality of the software, pricing options, feature add-ons, the product roadmap, and existing customers.
Ask questions and take notes
Once the demo is in session, ask your prepared questions. Take notes and pay close attention to the use cases presented by the sales rep. If they don't align with your business goals, ask the rep how their software can help you with your current pain points. Ideal software for call center management should fulfill all your business needs and not ruin your bank account in the process.
If you're satisfied with the responses, the presentation, and the service, you can purchase the subscription to the software. If you're not satisfied, book a demo with another software provider until you find one you're satisfied with.
Terms related to call center
Try LiveAgent Today
LiveAgent is the most reviewed and #1 rated call center software for SMB.
Frequently

asked questions
What is a call center?
A call center is a centralized office that handles large volumes of inbound and outbound telephone calls. They usually handle customer support requests for large organizations and businesses.
How to start a virtual call center?
To create a virtual call center, you'll need to have a subscription to a software that has call center functionality. Once you have your subscription in place, you can create a call center by connecting landlines, softphones, hardware phones, and SIP trunks with your software.
What does IVR mean in a call center?
IVR stands for interactive voice response. It's a technology that allows people to interact with a computer-operated phone system by using their voice or pressing the keypad on their phone. 
How to handle irate customers in call center?
When you're dealing with angry callers it's important to remain calm and listen to the customer. Even if they're throwing insults your way, don't take it personally. Keep a friendly, cool, but respectful tone and acknowledge their problems. Apologize on behalf of your business, and offer a solution to their problem. After the call is over, take a few minutes to recompose yourself.
What do you do at a call center?
As a call center agent, your primary responsibilities are to answer inbound calls, and make outbound calls as necessary. Generally, call center agents help customers resolve queries related to billing, service, and tech support. 
What is a call center representative?
A call center representative is a customer support agent that provides support to callers over the phone.
What is inbound call center?
An inbound call center is a call center that receives calls from customers. Its main purpose is to receive calls, not make them.
What is acd in call center?
ACD, also known as automatic call distribution is a call center software function. It automatically distributes calls amongst departments and available customer support agents.
How to set up a call center at home?
To set up a call center at home, you'll need a call center software. Call center software is usually subscription-based. Once you obtain a subscription, connect all desired phone numbers with the software. Next, create IVR trees to ensure your customers are routed to appropriate departments and agents. Invite your customer support agents into your software, and you're done.
How to be a good call center agent?
To be a good call center agent you'll need to be a great active listener. The most important part of a call center agent's job is to understand what the customer wants so you can come up with an appropriate resolution to their problem. In addition to that, you'll need to be patient, have thick skin (not take things personally, as customers can be frustrated and take their anger out on you), a fast typist, an analytical thinker, and be techy savvy. It also helps to know multiple languages.
Expert note
A call center is a centralized office that handles large volumes of inbound and outbound telephone calls. It can improve customer service, satisfaction, and sales with features like ACD, reporting and analytics, and call recordings.

Andrej Saxon
Sales manager