What is call tagging?
The call tagging feature allows you to put various labels on your phone calls based on the context. It is a powerful business tool that can be added to the advanced call routing system to further streamline the contact center processes.
For example, a customer makes a call to your call center to complain about a product or service. You can put a tag on it labeled "Complaints". You can be as specific as you need. Add tags regarding certain types of products, marketing campaigns where the lead came from, or anything else that will help categorize customer calls your contact center receives.
Why is call tagging important for your business?
There are many benefits of using a call tagging system in your call center. Let's have a look at some of them.
staying organized – Having calls sorted into specific categories enables your call center agents to stay on top of contact center processes as they can navigate their workload much more efficiently.
analyzing calls – Call tagging makes it easier to analyze and study your call center data. It can help you measure not only your contact center productivity and business performance but also allows you to better assess the quality of leads different marketing campaigns produce.
identifying trends – When you have all your data labeled and clearly sorted into categories, it is much easier to identify trends and patterns in customer service issues as well as marketing and sales methods.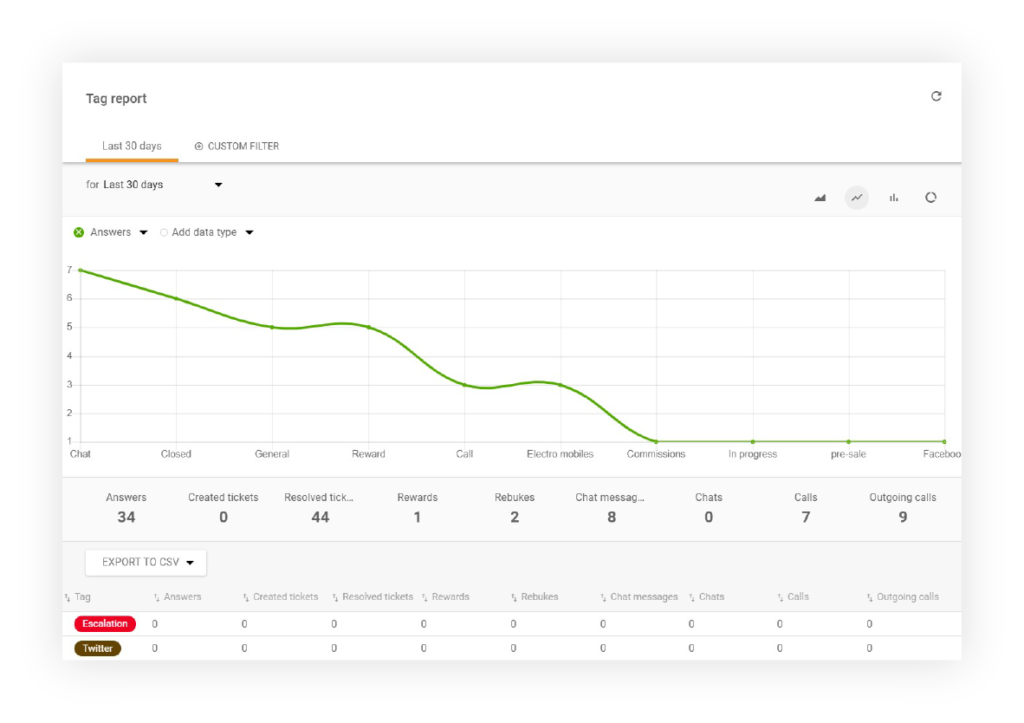 tagging angry calls – Even the most exceptional support teams receive some angry customer calls. Tagging them allows you to better understand why they occurred. Is there a certain employee's name that pops up in these interactions? Or perhaps there is a particular product or service that is associated with these calls.
winning back your leads – If you tag a precise reason why some of your qualified leads did not convert, you can provide context-based service and develop more accurate win-back strategies for your next interaction.
identifying challenges – When you identify and tag problems areas for your customers, you can create a more compelling strategy and increase your sales.
Using call tagging for better customer service
Providing excellent customer service is not only important, but it is essential to achieve your business goals.
Call tagging can help your agents deliver more personalized service to the customers. For example, if they can see customer name tags, they can greet them by their names. You can categorize customer interactions using tags so the customer care reps can navigate their previous interactions with the clients.
Moreover, by implementing effective call tagging, you can easily analyze call recordings and identify dissatisfied customers. Spotting patterns in customer service issues is vital for the operations of your call center.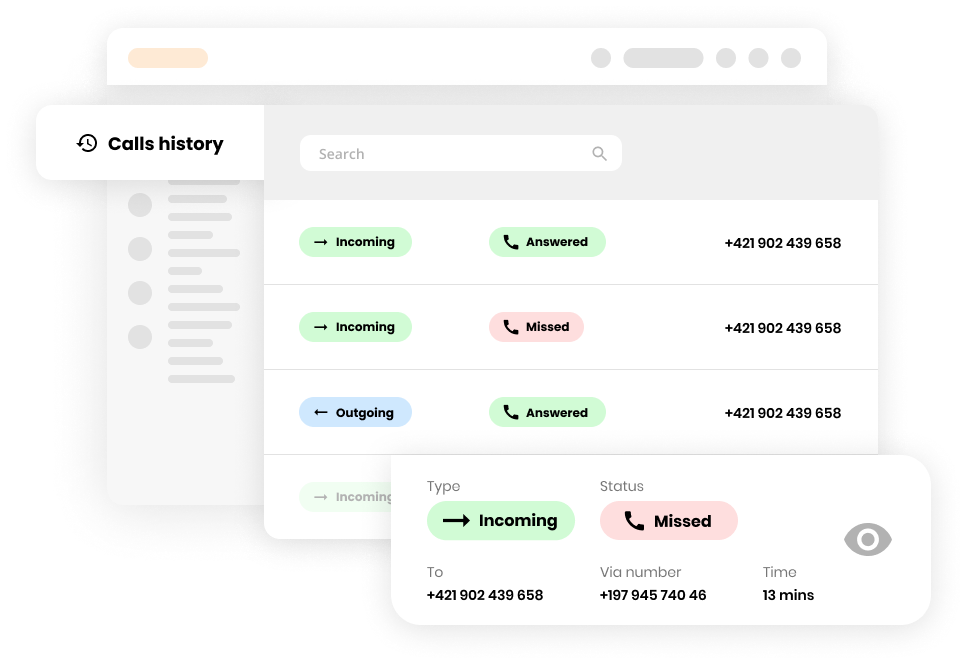 Are you delivering the best possible customer experience?
It costs 5 times more to acquire a customer than to retain an existing one. Use LiveAgent to drive brand loyalty with every customer interaction. With LiveAgent, it's easy.
Frequently Asked Questions
What is call tagging in a call center?

Call tagging, among other advanced call center features, allows you to stay organized in your call center operations. By adding various tags to the customer calls, your agents will not only be able to stay on top of the latest interactions with hot leads but also provide excellent customer service to your clients. Furthermore, call tagging allows for better navigation when it comes to analyzing customer data and identifying trends in customer communication.

Why is tagging important in the call centers?

In the call center environments, staying organized is a priority. Contact centers are often overwhelmed by the huge workload and the number of calls they receive. Call tags make it possible for categorization and easy navigation of various customer interactions.

What are some of the popular tags to use?

Some of the most commonly used tags include technical support, sales department, customer complaint,  order return, etc. You can also use mandatory call tags that force agents to assign a certain tag right after a phone call.

How to create custom tags?

This greatly depends on the software you are using. A link in the article above will take you to a page that explains how to create custom tags using LiveAgent helpdesk software.

What is no tag call?

It is either an inbound or outbound call that has not been assigned a tag in your system.
Expert note
Call tagging is a powerful business tool that allows categorization of phone calls based on context, enabling better organization, analysis, and identification of trends. It also leads to better customer service and sales strategies.

Andrej Saxon
Sales manager